Wide Angle Wednesday
Day 2 shooting with my Leica Summilux-M 21mm f/1.4. I think I got a couple of good shots today as I start to figure what looks good from this perspective. It is interesting shooting with a prime wide angle lens. I really like the 3D feeling in the images. This morning we were all woken up with a three strong earthquakes each ~5.3 or something. I stopped checking specifics to be honest. I am sort of gauging the aftershocks in a couple of categories;
1. Did we just have an earthquake?
2. Great...another earthquake
3. ....Earthquake!!
This morning's were #2s. I found a very interesting site today that shows visually the 731 earthquakes that have struck Japan since March 11th. Watch it HERE. Wait until the clock passes 2PM on the first day. The government of Tokyo announced today that the water supply contains twice the safe level of radioactive iodine for young children and advised that children under 1 should not drive tap water or food made from it. I heard there was some panic buying of bottled water. Interesting times...
Before we jump into the wide angle shots, I got an email from the Marina Bay Sands Hotel and Casino in Singapore that they choose one of my photos for their Sands Style Magazine 'Photo of the Season'. You can check it out HERE. It is an HDR shot I took when I was at a meeting there in January. I am heading back there in the beginning of April and want to try a Leica version.
Good Morning Nakameguro...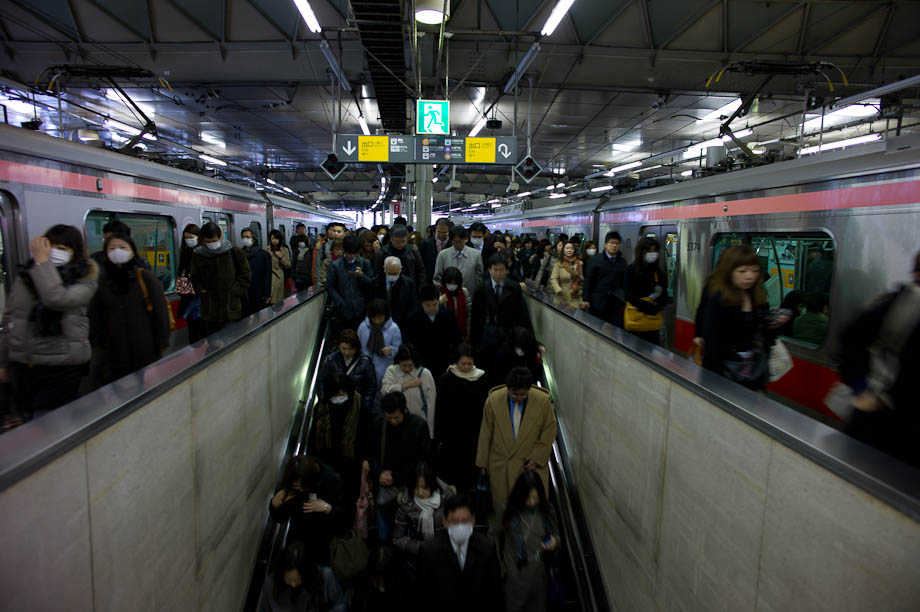 I have a couple of choices of which station to get off at as my office building sits between Yoyogi station and Shinjuku Station. You can get caught waiting at this railroad crossing for 15 minutes sometimes if you catch it at the wrong time as all of the different lines make their way through Shinjuku Station. You can see my office in the background and my window on the 26th floor actually looks down onto this so I often watched the trapped 'ants' from above.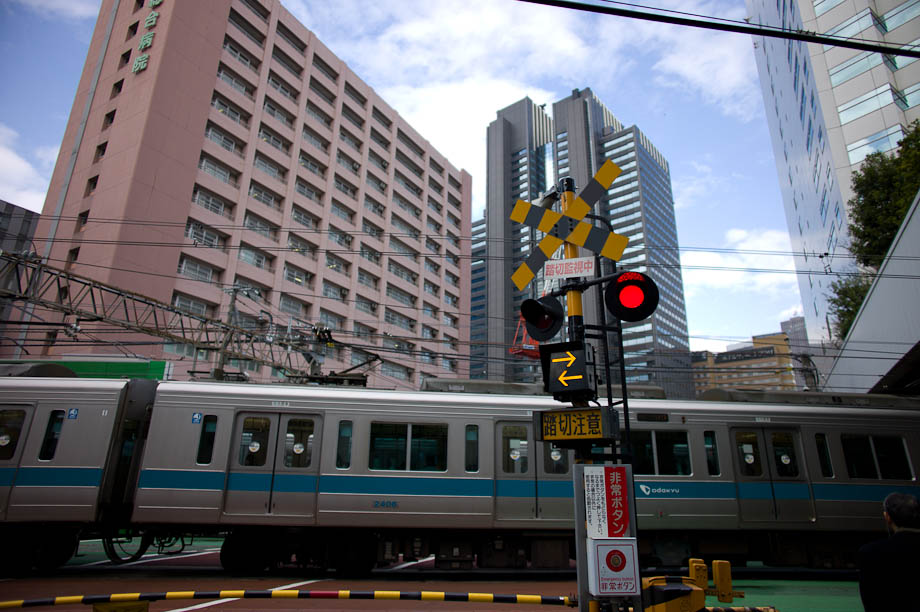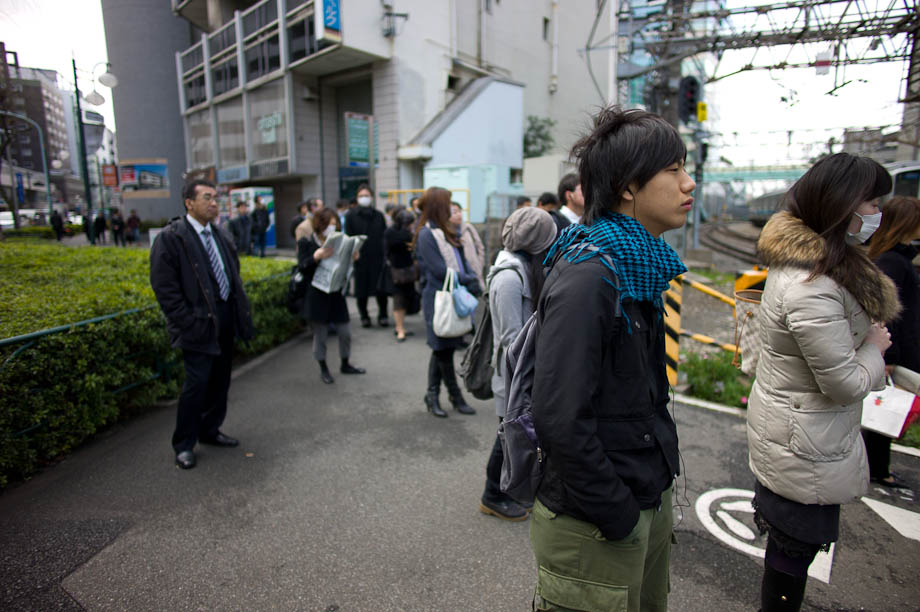 I keep forgetting that everyone is powered off to prevent the blackout and at first glance think 'why is Starbucks closed?'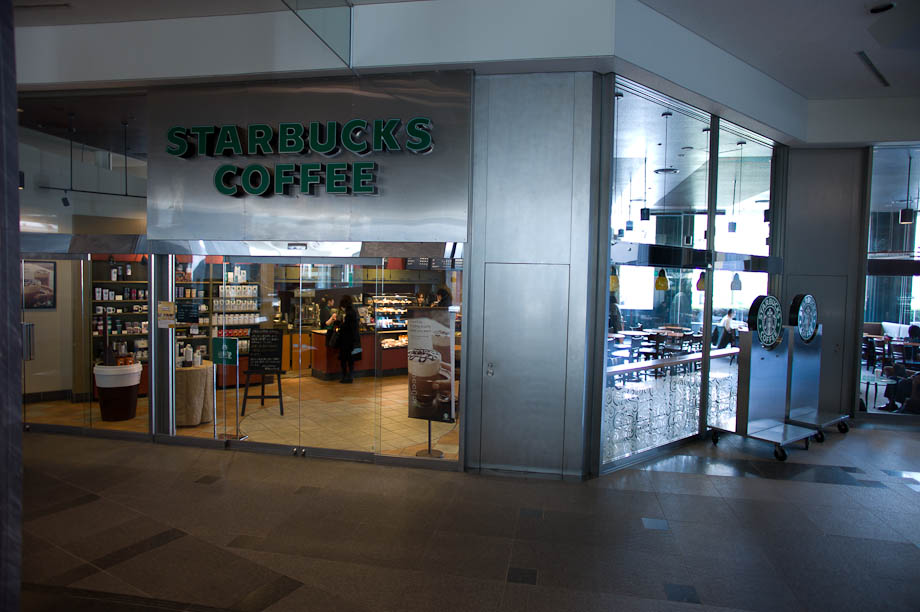 Rain clouds form over Shinjuku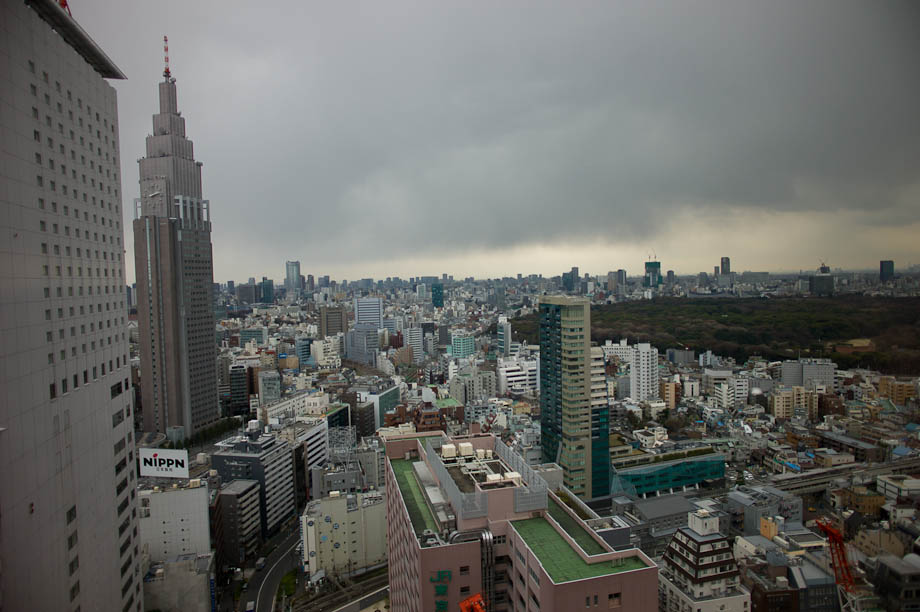 People always think I am being sarcastic when I tell them to take the 'Friendly Airport Limousine'...it's actually the name.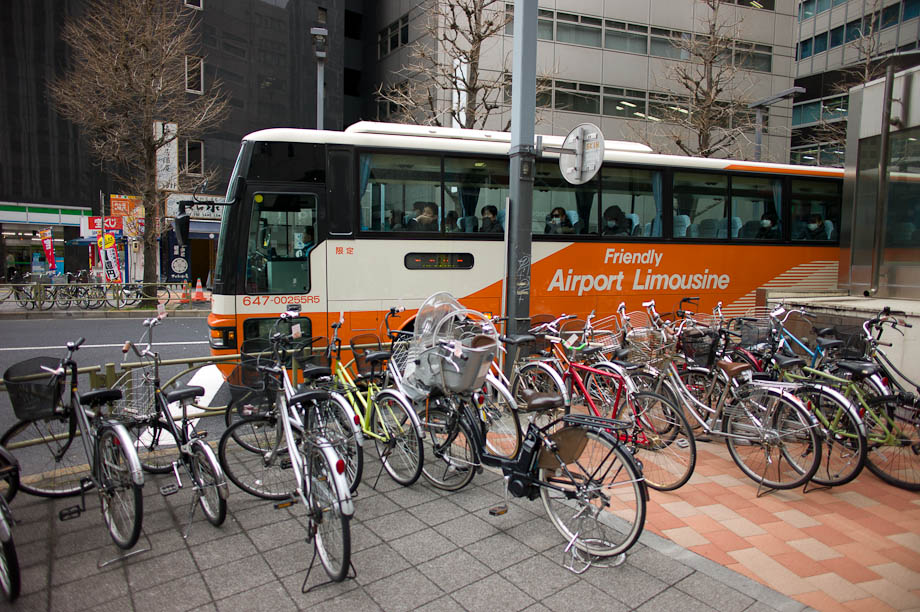 I ran out at lunch to run an errand and bumped into these 5 lovely ladies who were kind enough to stop and pose for me 'pee-zu chee-zu'.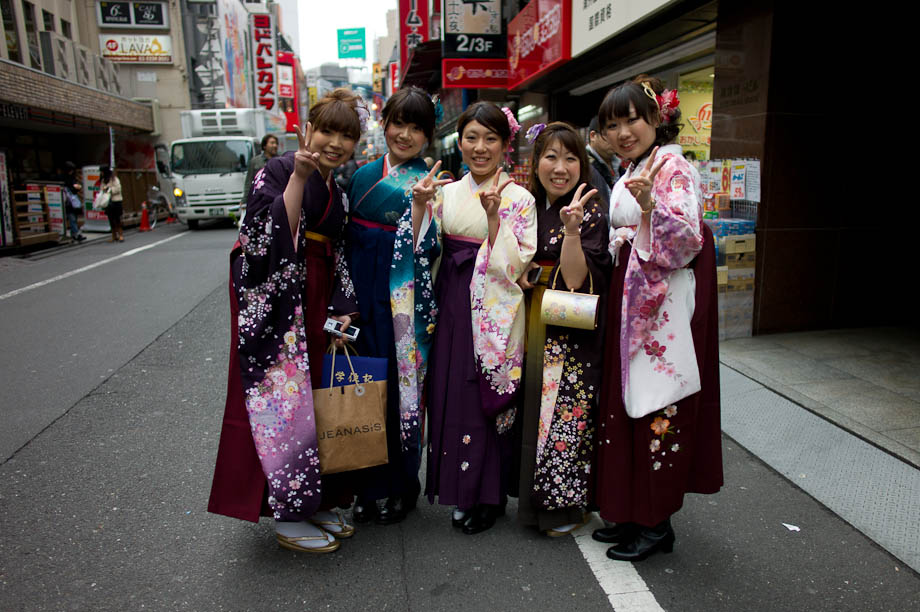 I am always trying to figure out which side I should shoot McDonald's from when I pass it. An issue no more thanks to my 21mm Summilux!
This is the 32 story building... I was on the 26th floor during the earthquake. This helps to see the perspective of how high exactly that is.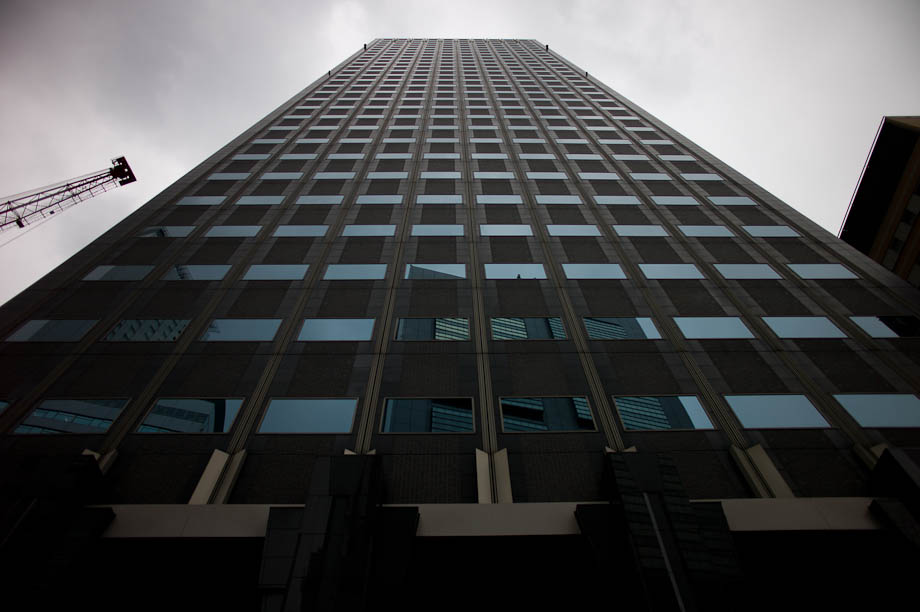 It is surprising to see Tokyo without all of the neon lighting it up.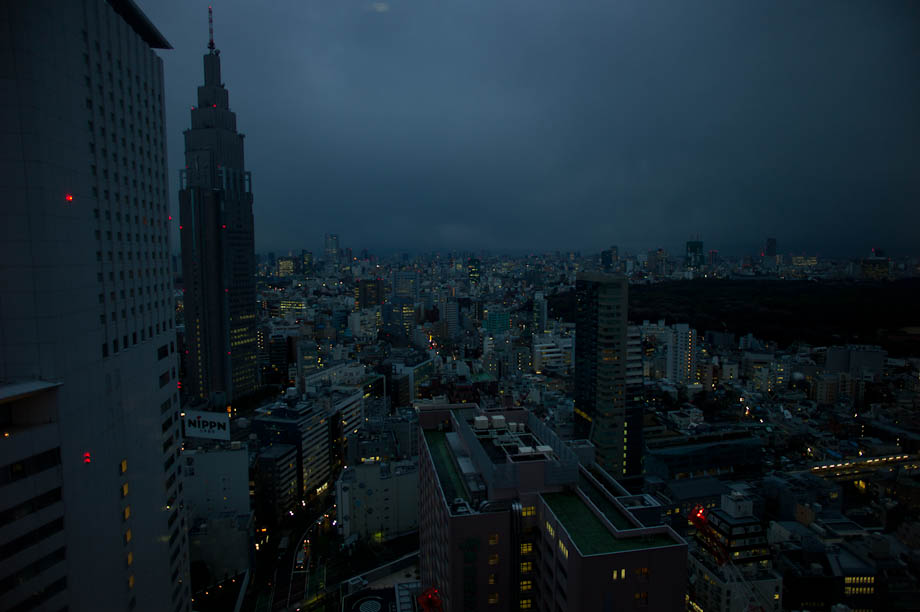 This is Shinjuku, if you are not familiar with this area, everything in front of the skyscrapers is typically glowing from all of the neon but it blacken tonight to help avoid blackouts.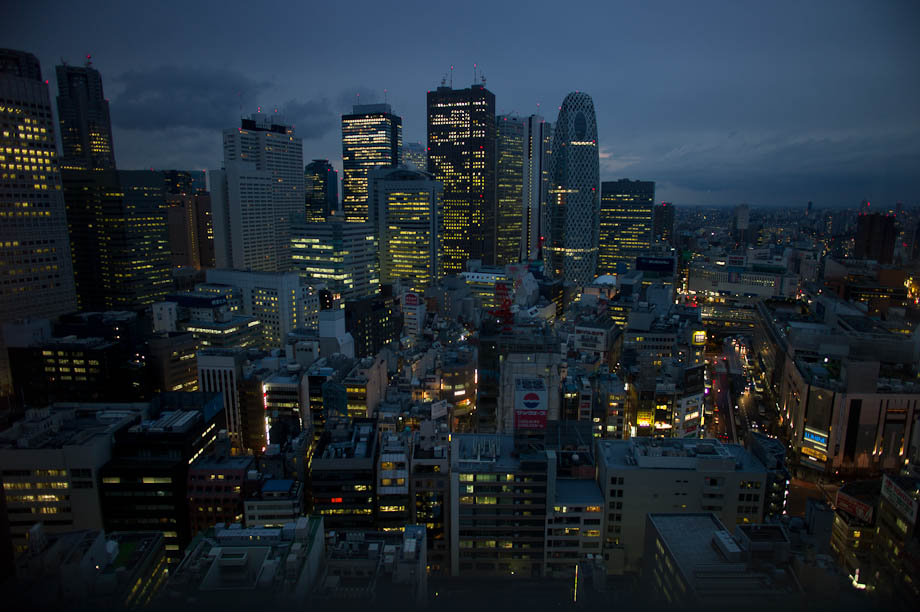 A business man wait under cover to stay warm from the freezing cold rain hitting Tokyo tonight.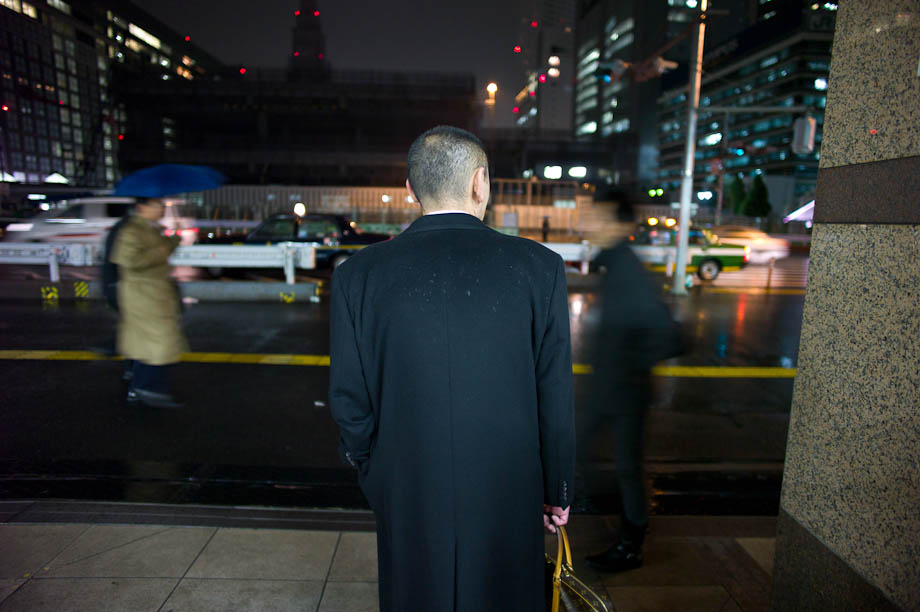 Some more shots around Shinjuku Station.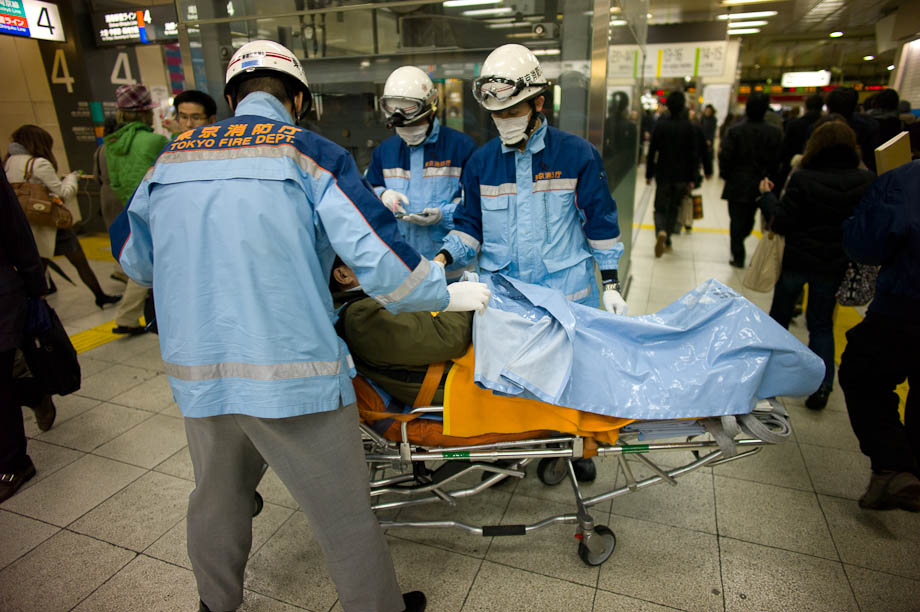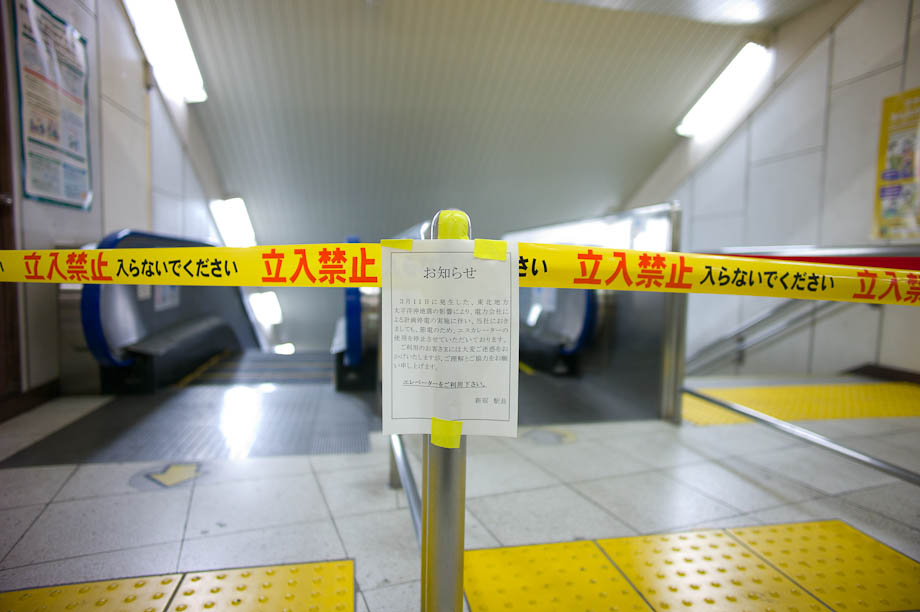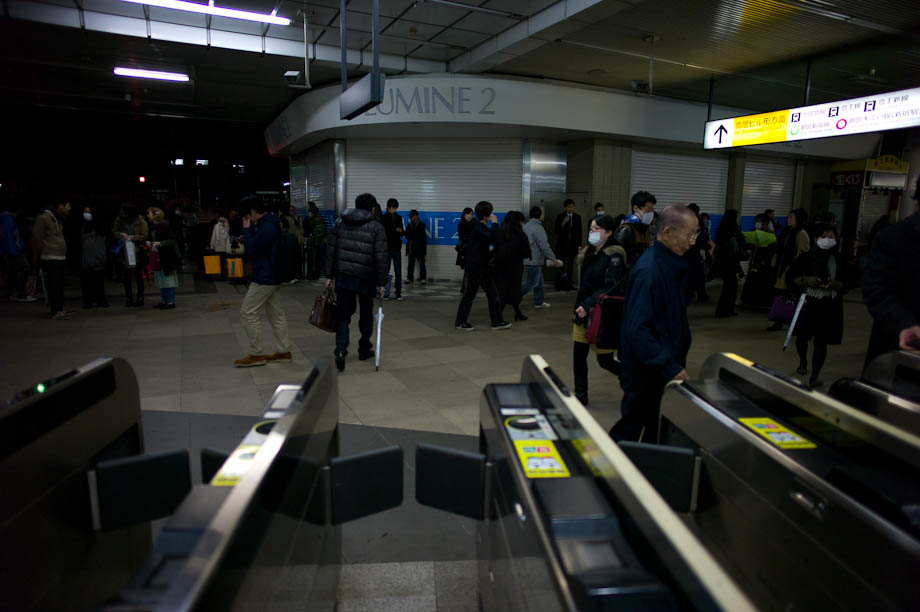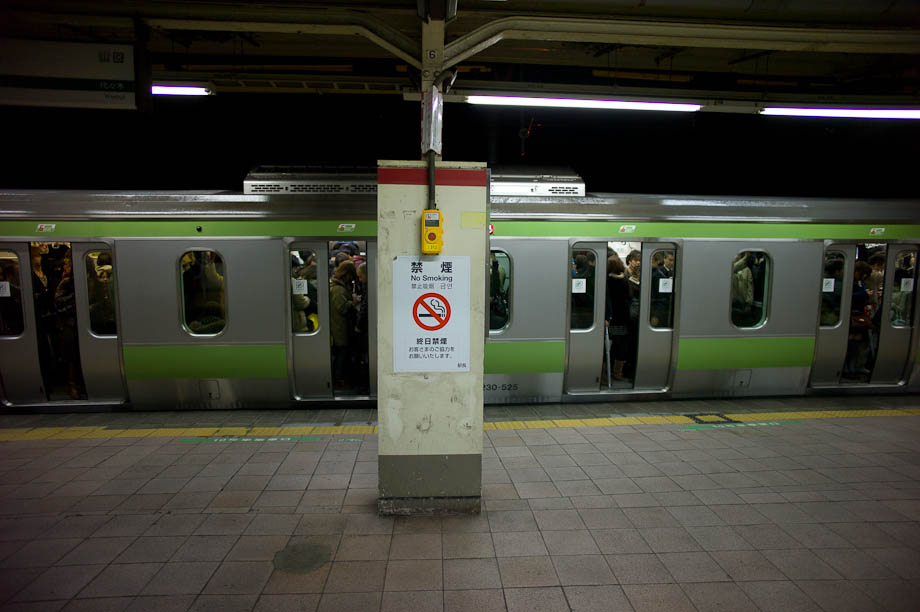 I took these two as I got off the Yamanote Line in Shibuya. I like the expression on the train conductor's face in the second one.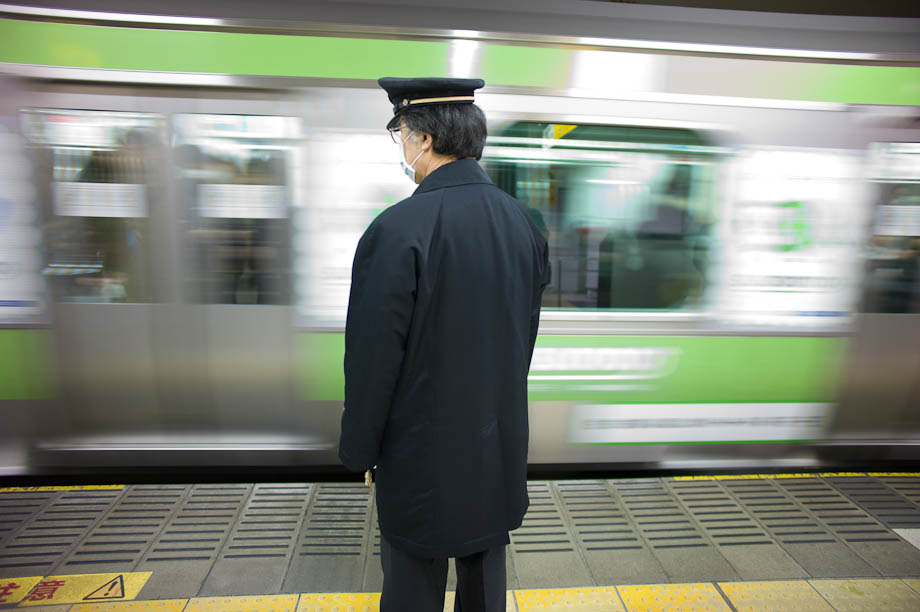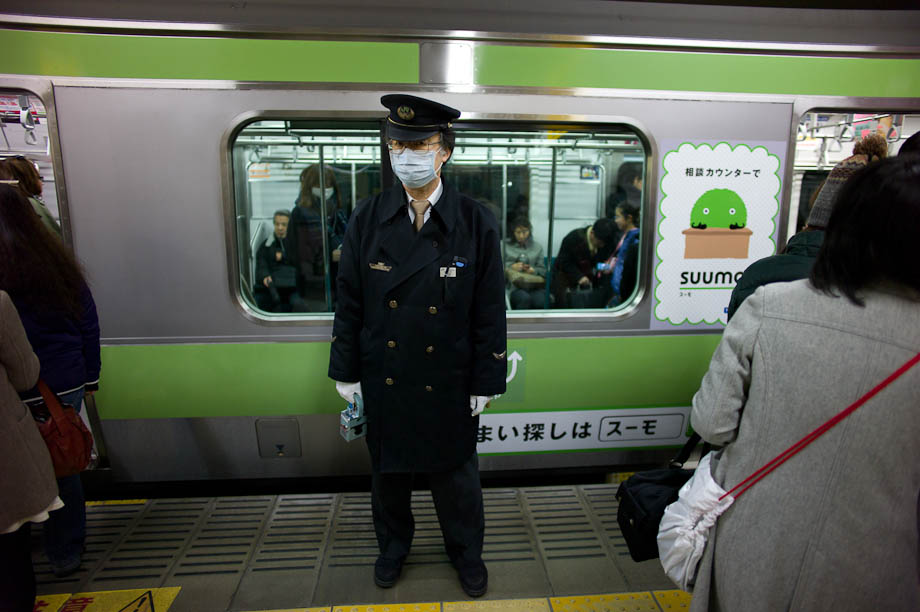 Q-Front in Shibuya is typically a tower of neon lighting the crossing below but tonight is also blacked out.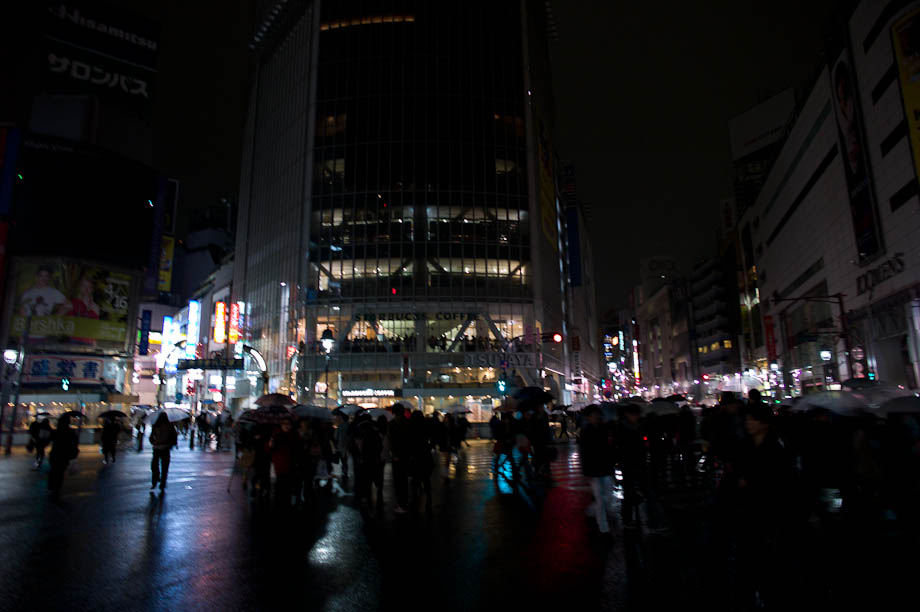 Looking forward to more shooting tomorrow!