Saturday in Tokyo
Tokyo feels pretty much normal now...but living with some slight inconveniences. All of the pictures were shot with a Leica M9 and a Noctilux 50mm f/0.95 lens for the most part they are shot at .95, iso 160 and various shutter speeds.
An Enos Gas Station Employee directs traffic as long lines form to get gas. I choose to pass today and just take the train. Faster, better exercise and better photographic opportunities...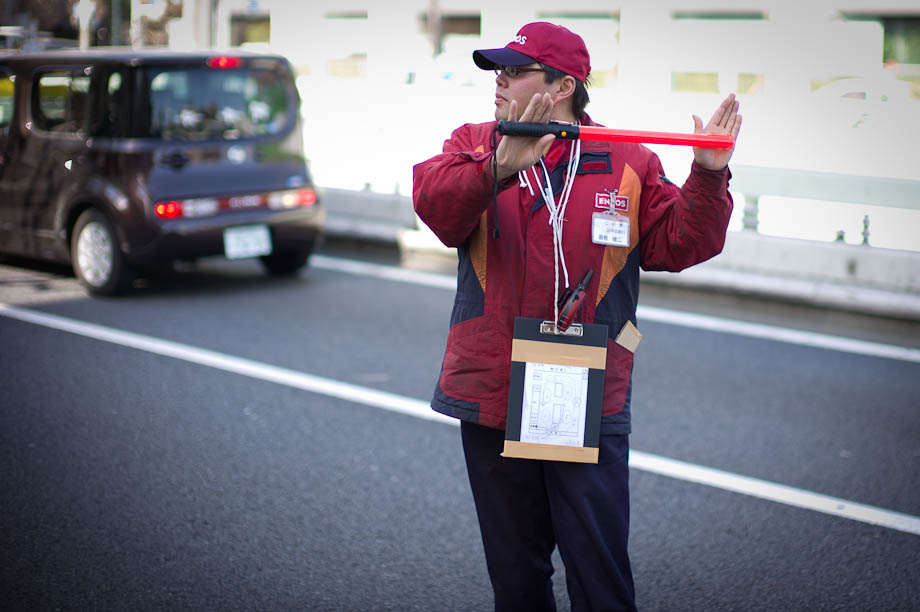 Mizuho Bank ATMs remained closed for the 3 day week while computer cliches get worked out.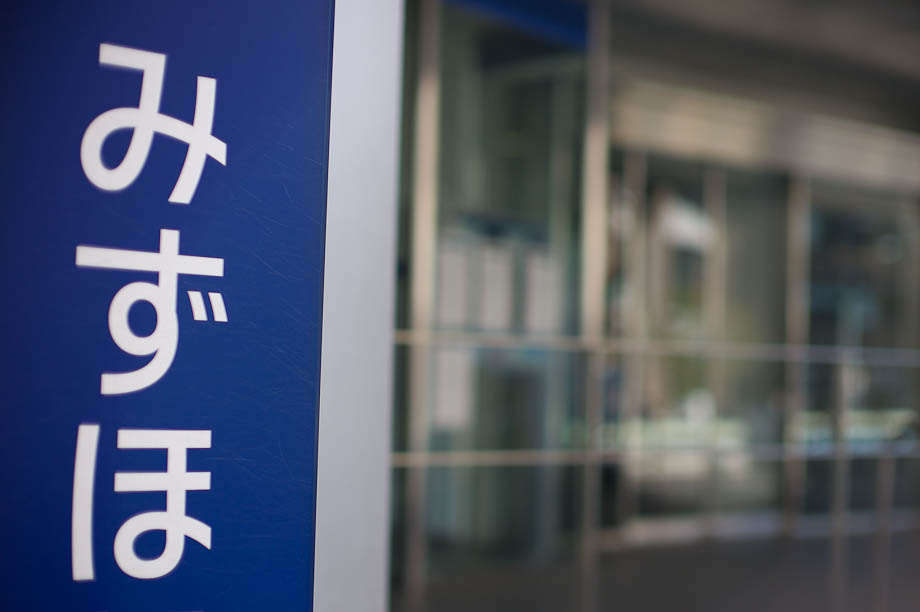 With even more signs explaining their problems...I count 8.
Now on to the food situation as the press on this is pretty dated...I did my Sunday Shopping on Saturday this week. Let's see what we found at the store. No eggs were available...except of the 'strange' ones on the top left.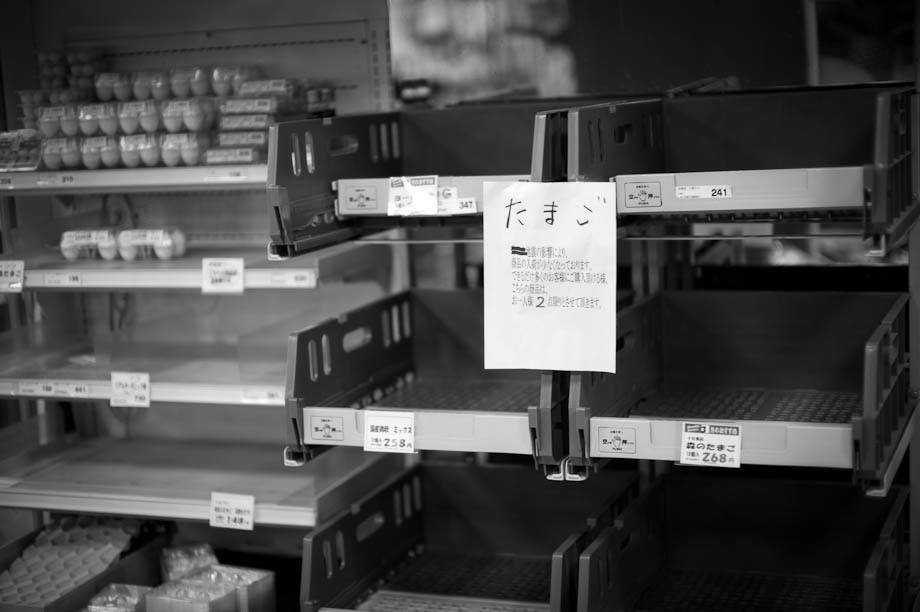 Cup o' Noodles and Rice isle was pretty bare.
The cereal isle was completely empty due to 'delivery issues' related to the earthquake.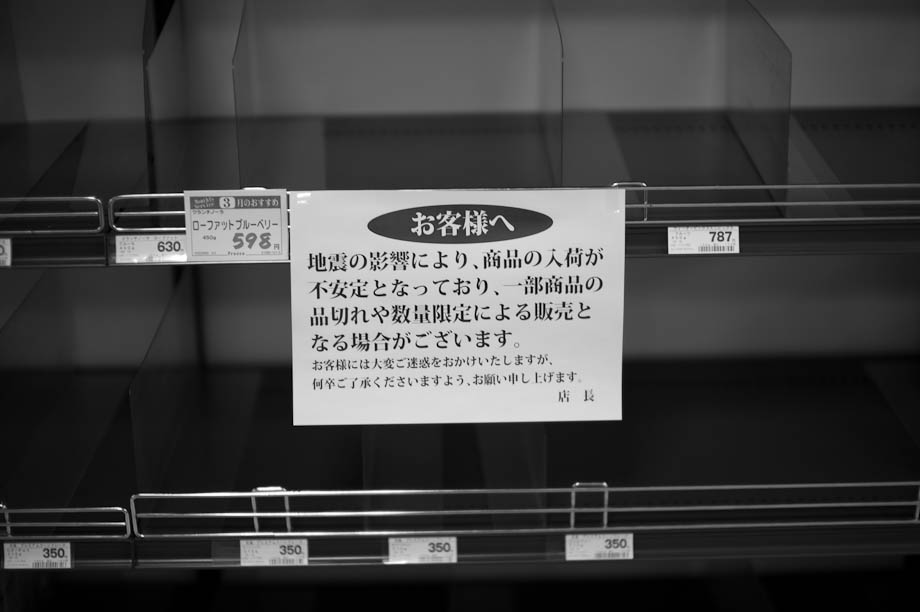 Toilet paper is completely sold out. I think people were not following the '2 per customer' rationing rule.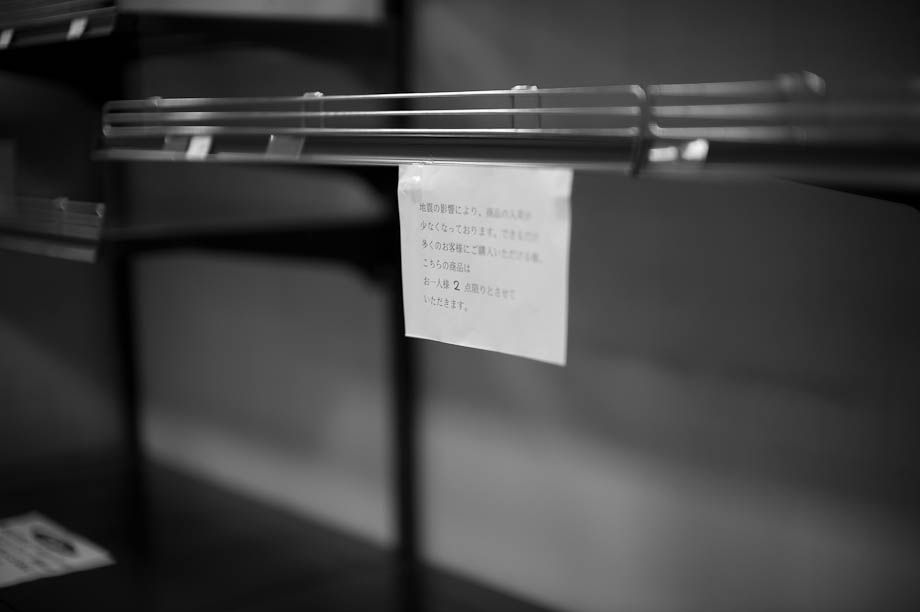 The Japanese curry isle was also cleaned out. It was interesting to see what was sold out and what wasn't. Interesting beer and potato chips seemed in full supply. If this were an American earthquake these would be the first to go... let's see what else we found.
Lots of fresh vegetables...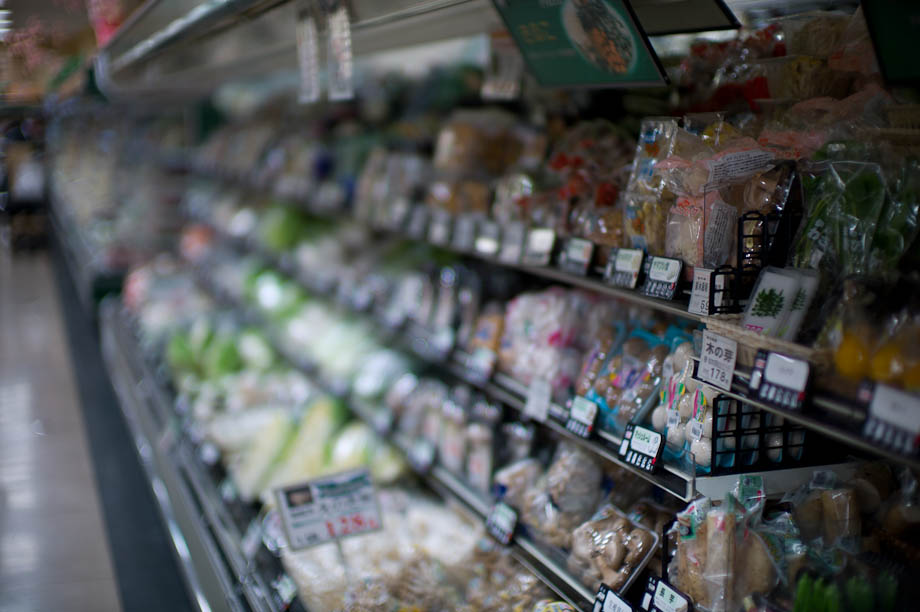 Beautiful Atlantic Salmon
Meet Sato-san, he was actually giving away food. If you find people that are starving in Tokyo, please send them to Precce Nakameguro and tell them to ask for Sato. His Gyoza are excellent.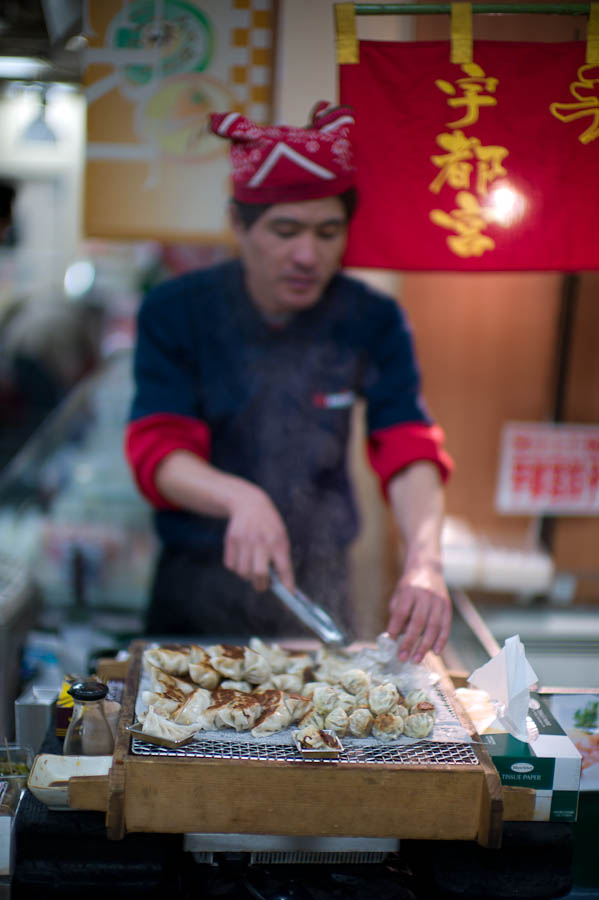 A man reads the newspaper on the train.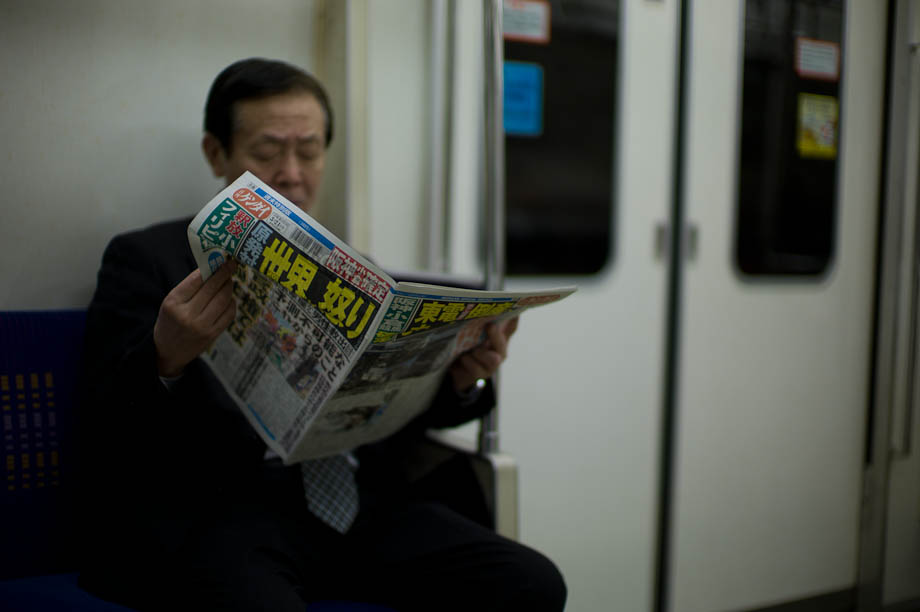 I stopped by the Leica Store in Ginza for a quick check on my M9....
Ah...the mothership. I could spend a fortune here without even trying. This is probably the most dangerous place I could go financially.
I brushed up on my train etiquette some more.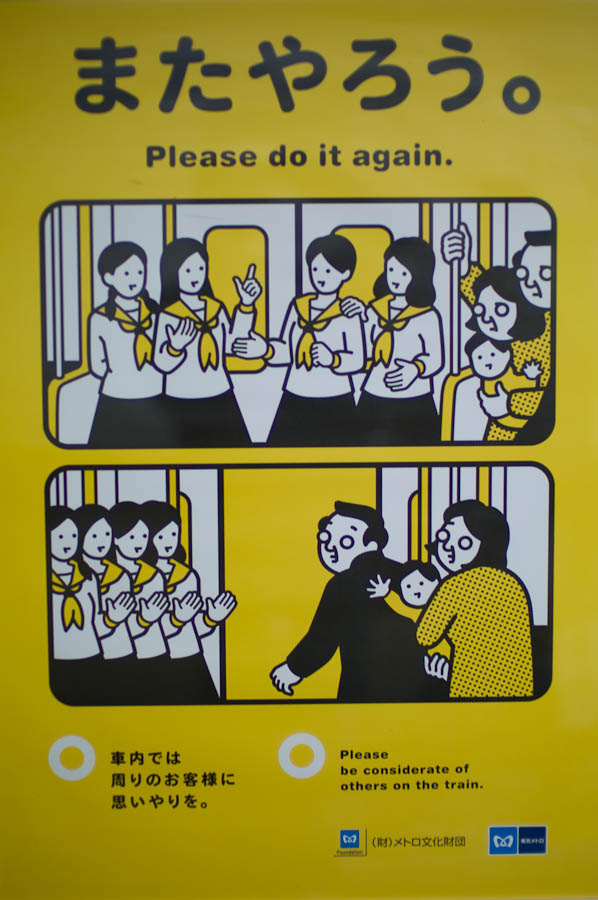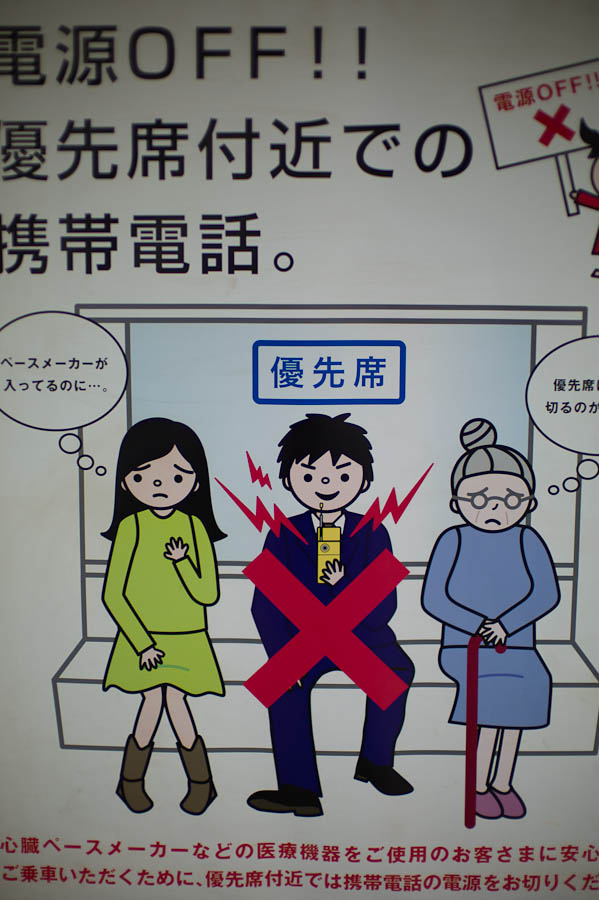 I got called from Second Harvest this morning and they asked that I come back and take some more photos. I happily agreed and headed on over. Meet Charles...He is the Founder and Executive Director at Second Harvest. The work they are doing is so important to the relief efforts in Japan. If you want to help donate HERE.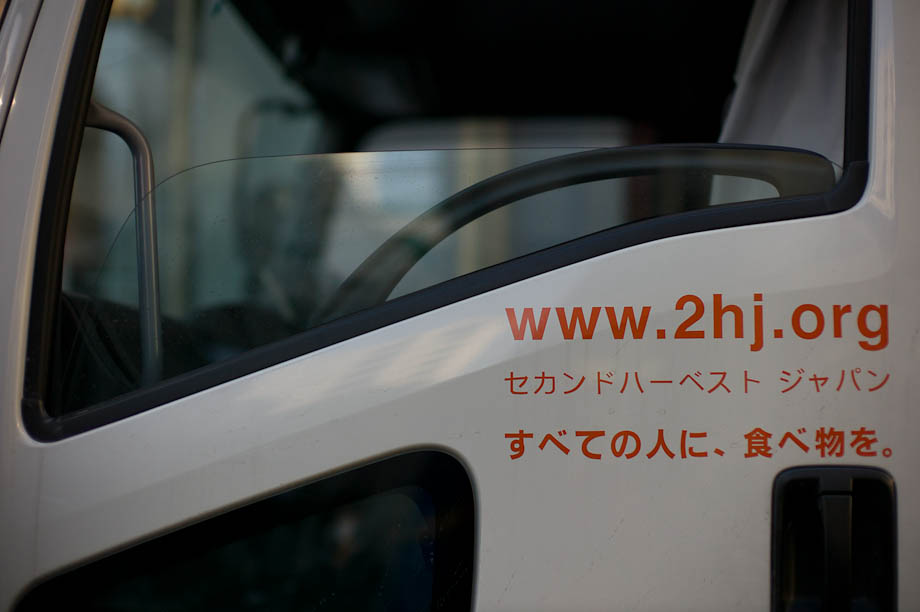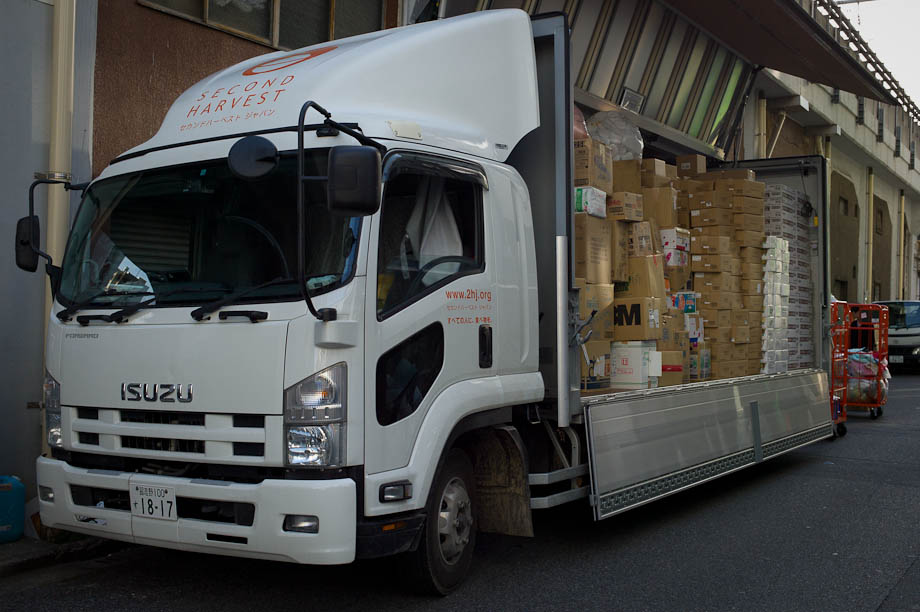 This team of good people spend their Saturday loading up the truck for a trip up North.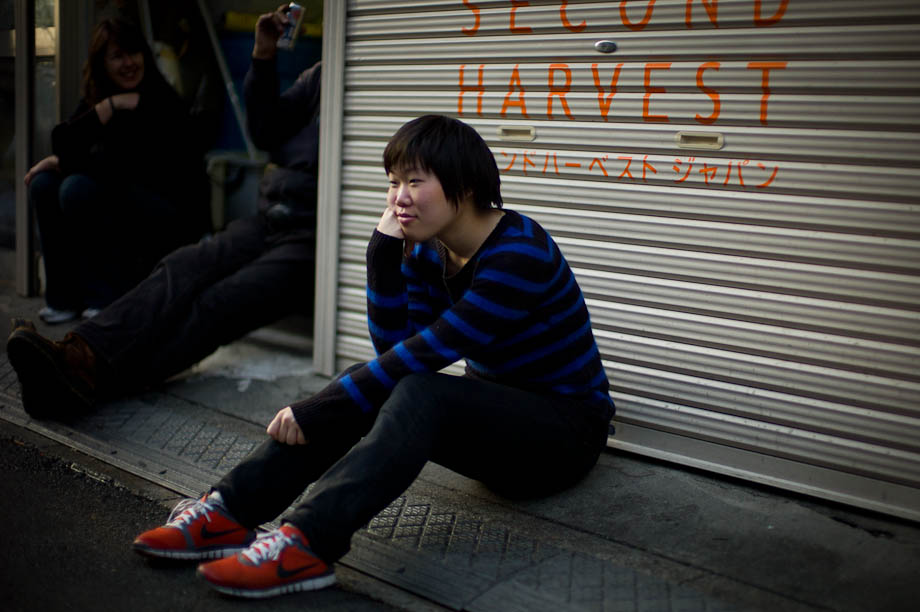 After I finished my shooting and reviewing of photos with the team at Second Harvest, I headed for home...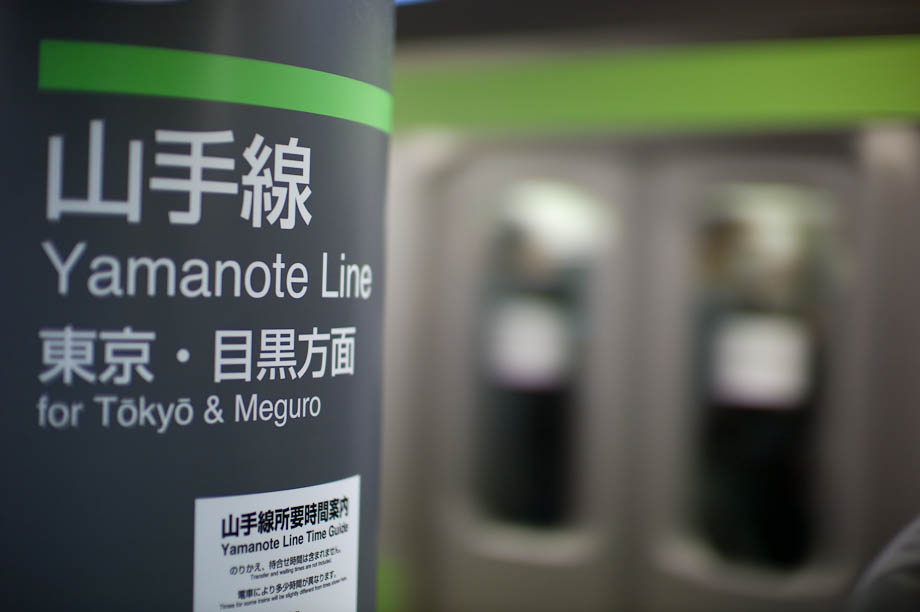 It is always easy to know when you are in Akihabara..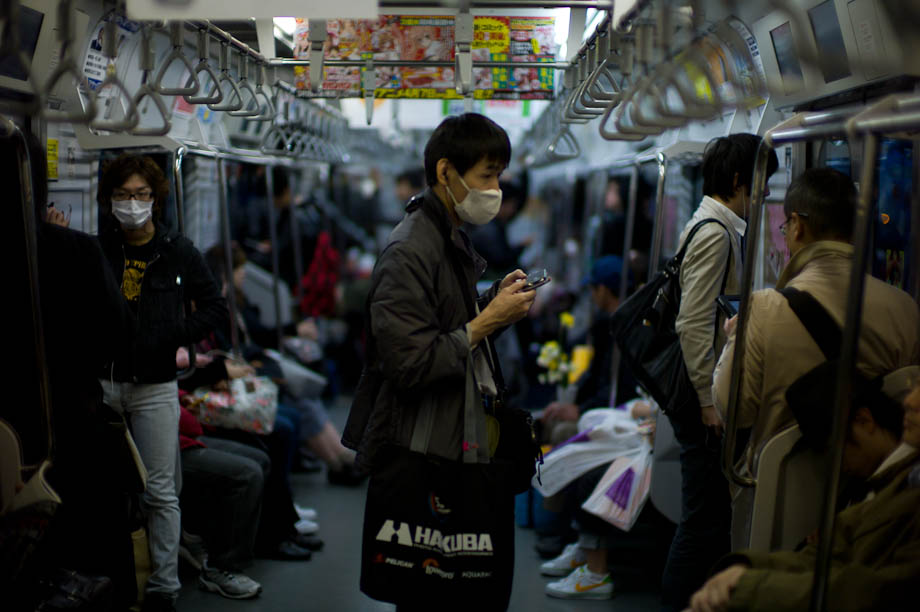 If you have never seen one of these before, many noodle shops in Japan have them. You basically buy tickets for your food, side dishes, beer, soda or whatever you want.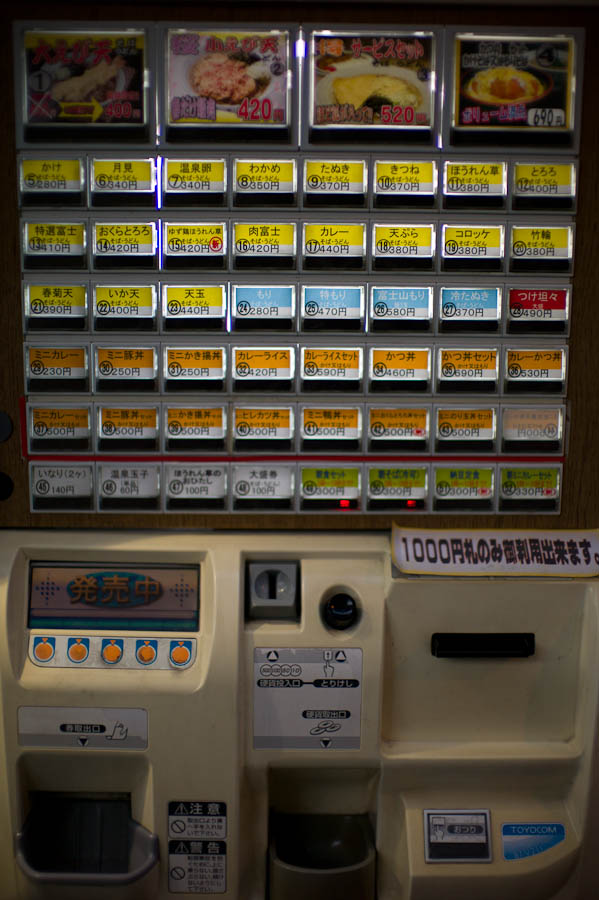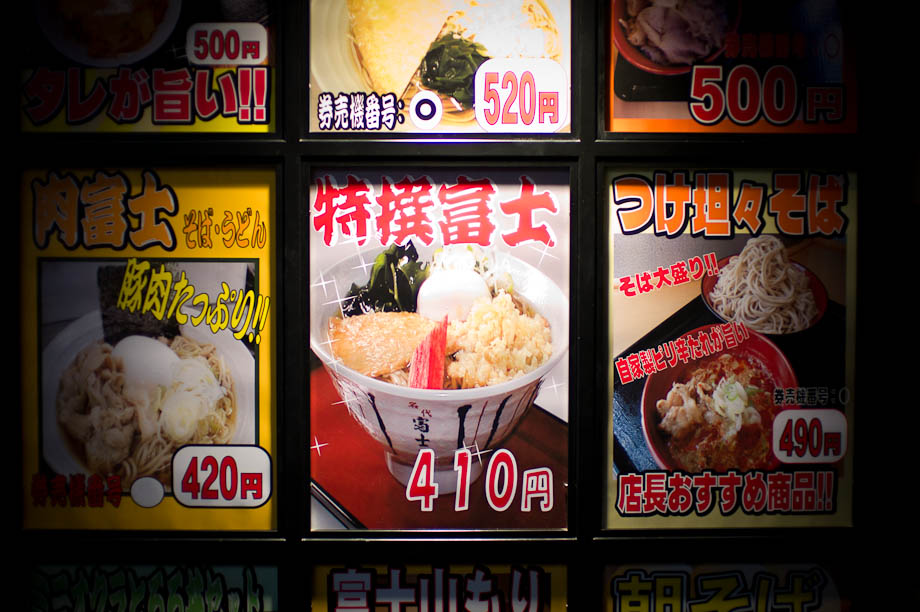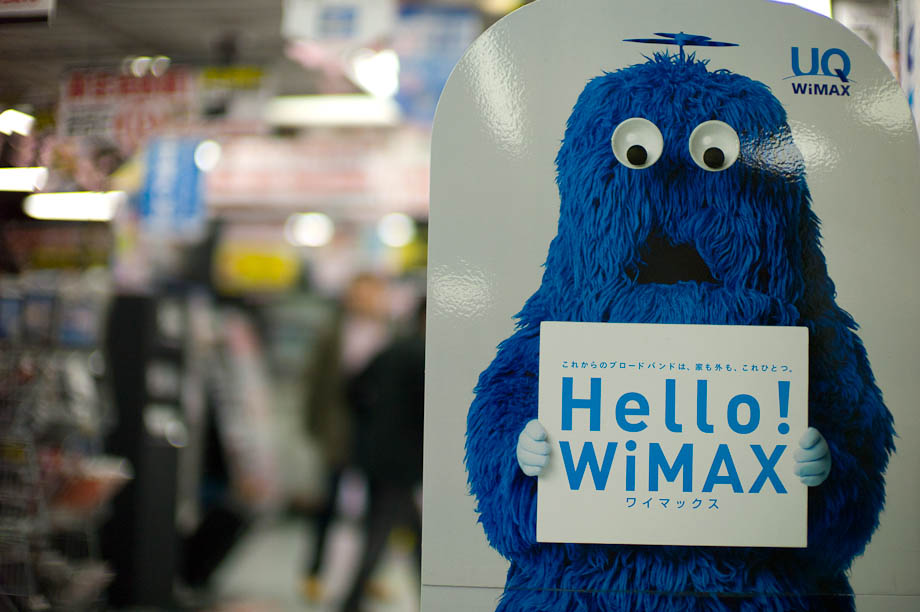 Blackouts have held off but not everyone is joining the effort to conserve electricity as cigarette vending machine and pachinko parlors' lights shine brightly...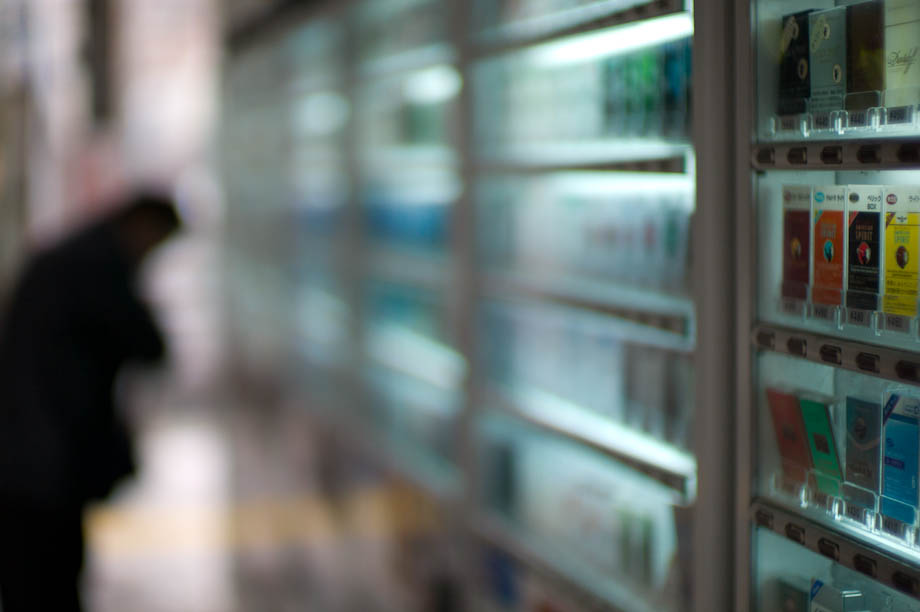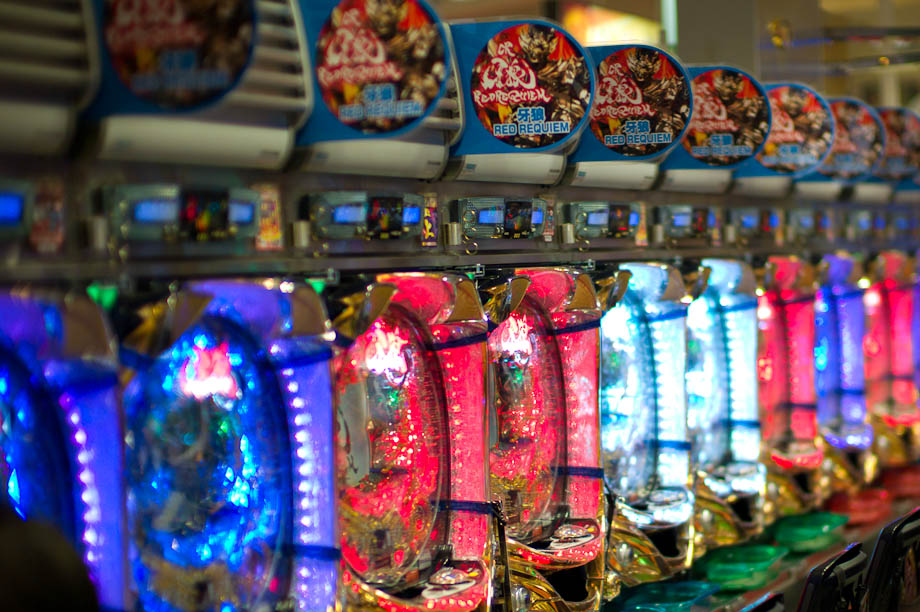 Fresh baked bread is returning to the shelves slowly...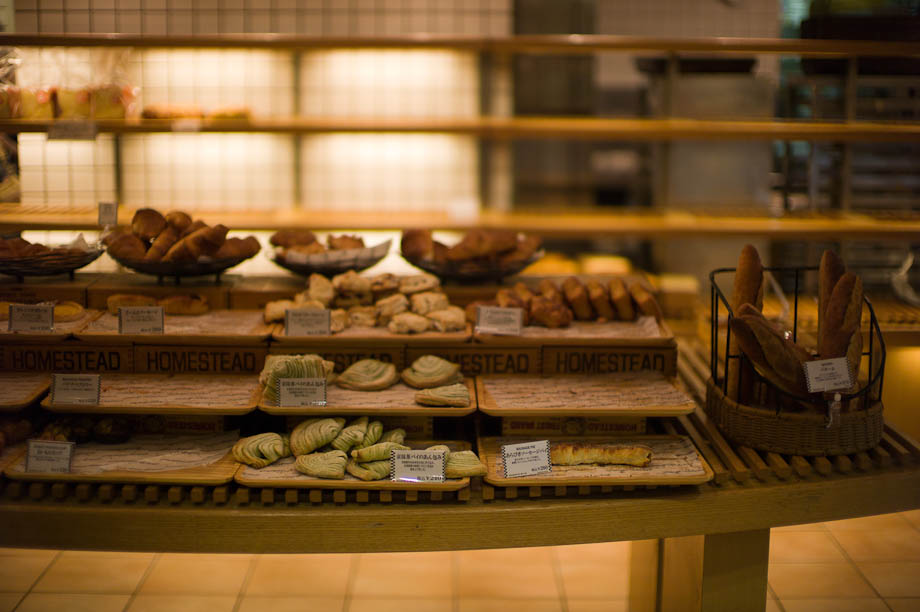 Let's see what Sunday brings...