Tokyo Snow Storm
Finally my first Tokyo snow storm! Tokyo and snow to not go together. This city has no idea how to deal with snow when it comes. There are no plows, sanding or salting capabilities. Most people, including me do not own snow shovels, window scrapers and the standard tools I had to survive my winter growing up in New England. This morning I woke up to a winter wonderland...
Today's configuration: Ricoh GR Digital IV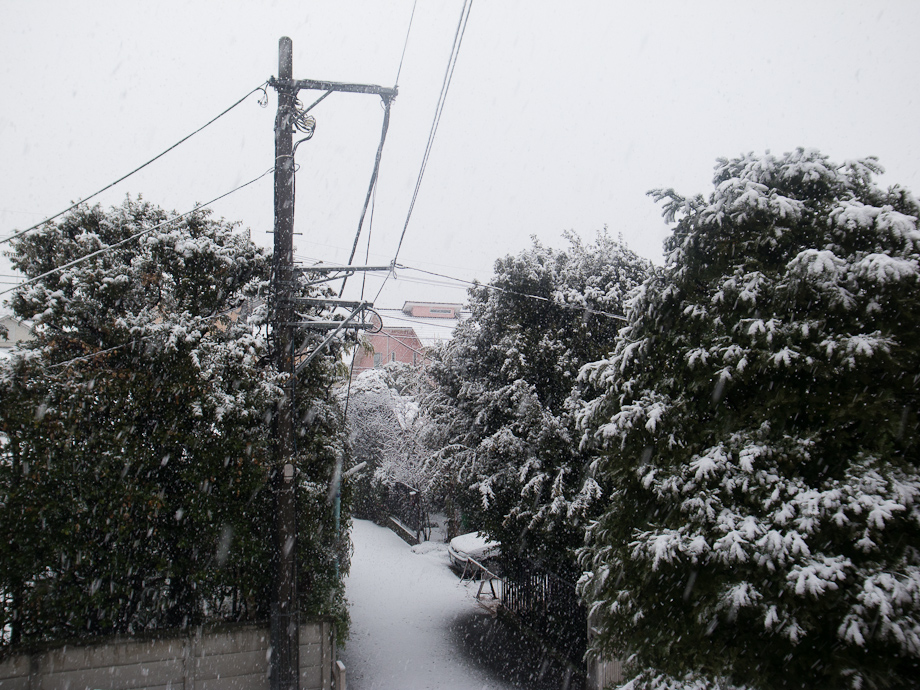 It doesn't look too bad and snow typically doesn't accumulate in Tokyo...the roads looked OK so we headed out. Tokyo never gets snow so has no capacity to handle it. No plowing, sanding, salting capabilities. I have even seen store owners using a hose and pouring water on the snow trying to melt it away.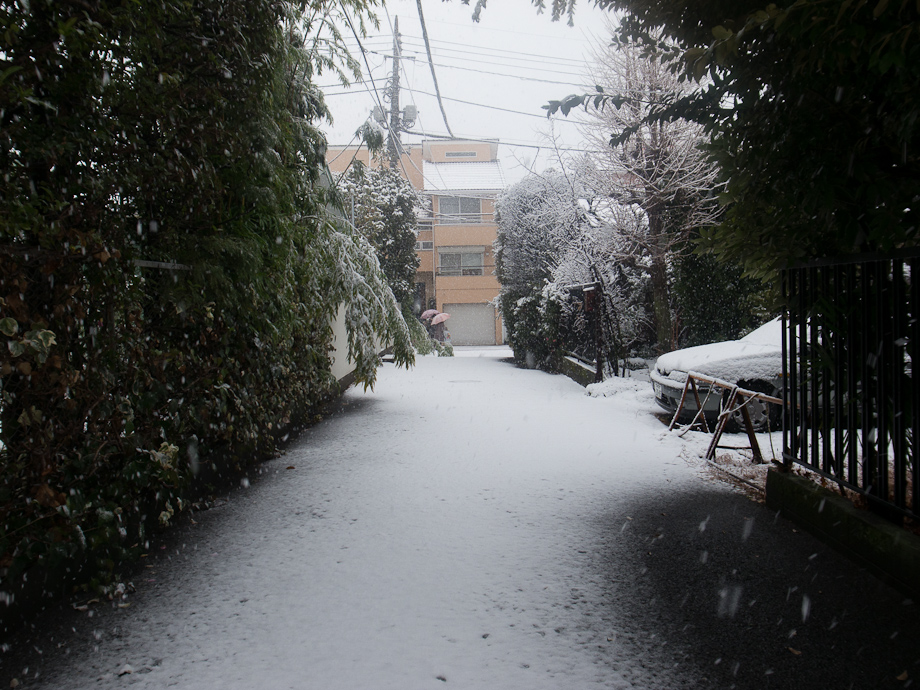 A snow covered ShootTokyo mobile... I don't even have a snow brush or a shovel. These are things I grew up with as a kid in New England.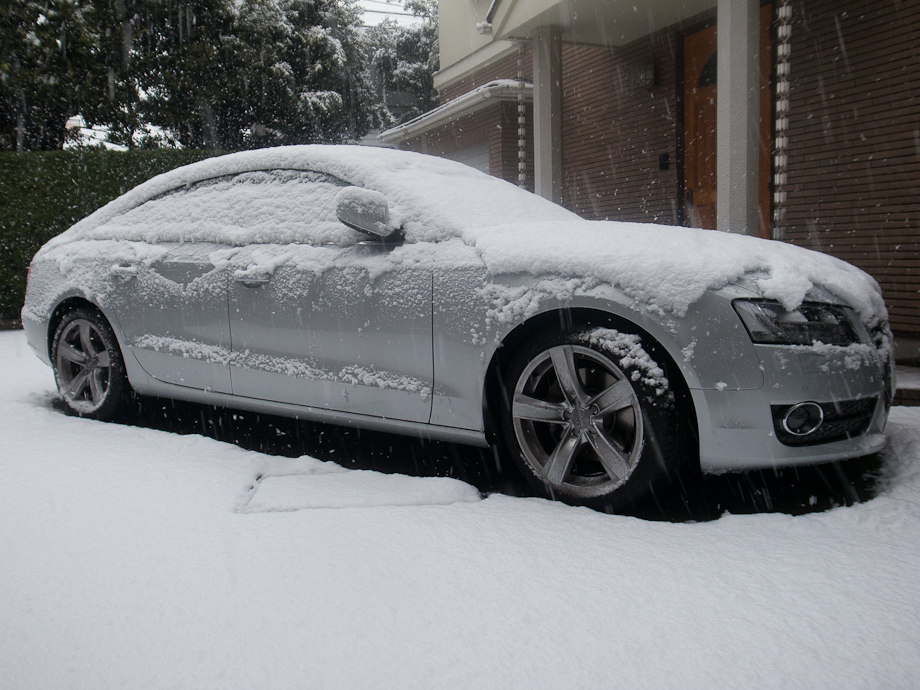 My neighbors building a snowman...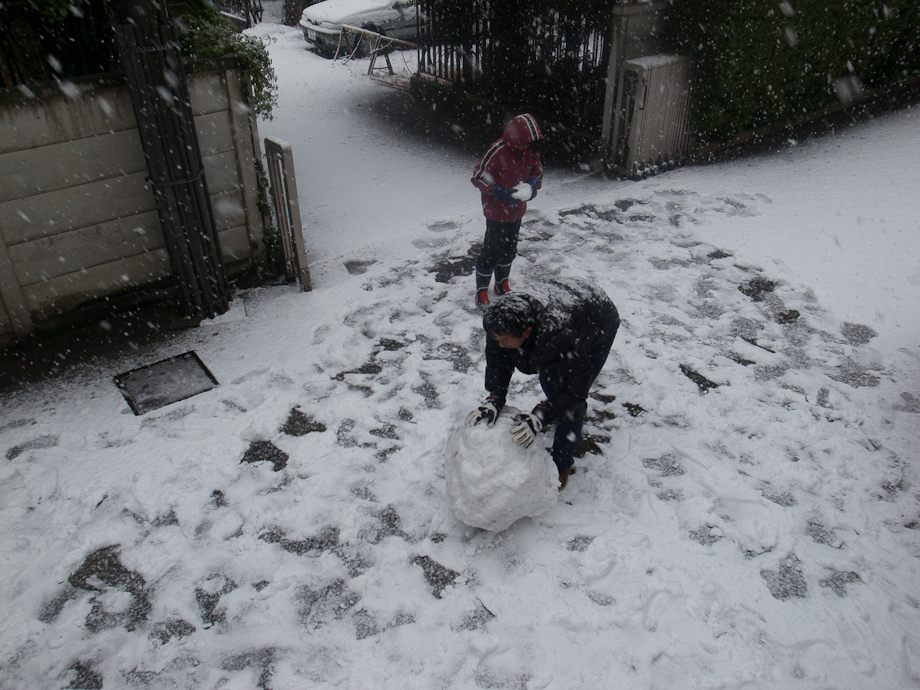 The weather turned nasty quickly. I do love how everyone uses umbrellas in the snow in Tokyo...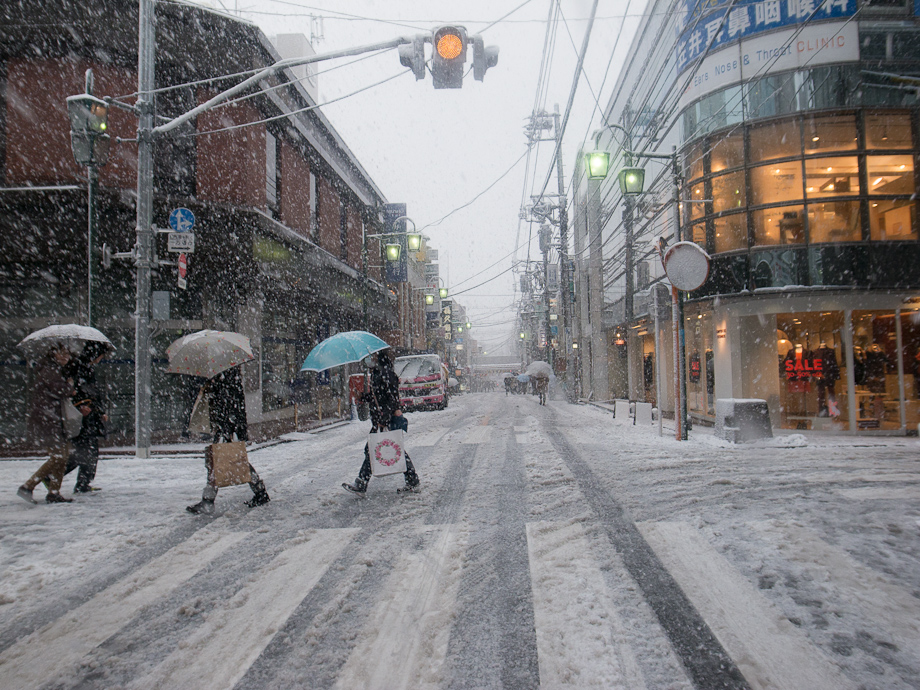 I started to see a lot of accidents. The issue in cities like Tokyo is when you side 'off the road' it is typically into the side of a parked car, building, pole or fence. There isn't really a 'side of the road' in Tokyo.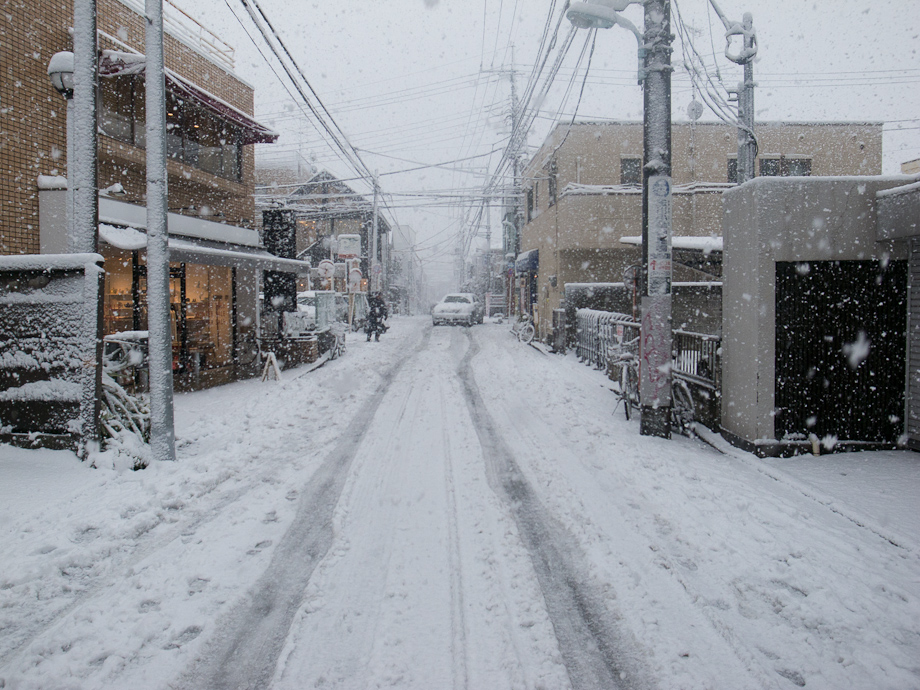 This photo I love. In Jiyugaoka they close the roads on the weekends and holidays to allow shoppers to walk the streets free of cars to do their shopping. I think someone didn't bother to tell the staff of Jiyugaoka that we were in the middle of a storm. As they blocked the road just like they always do and stood in the street welcoming shopping. You can even see the guy in the white outfit in the middle of the street.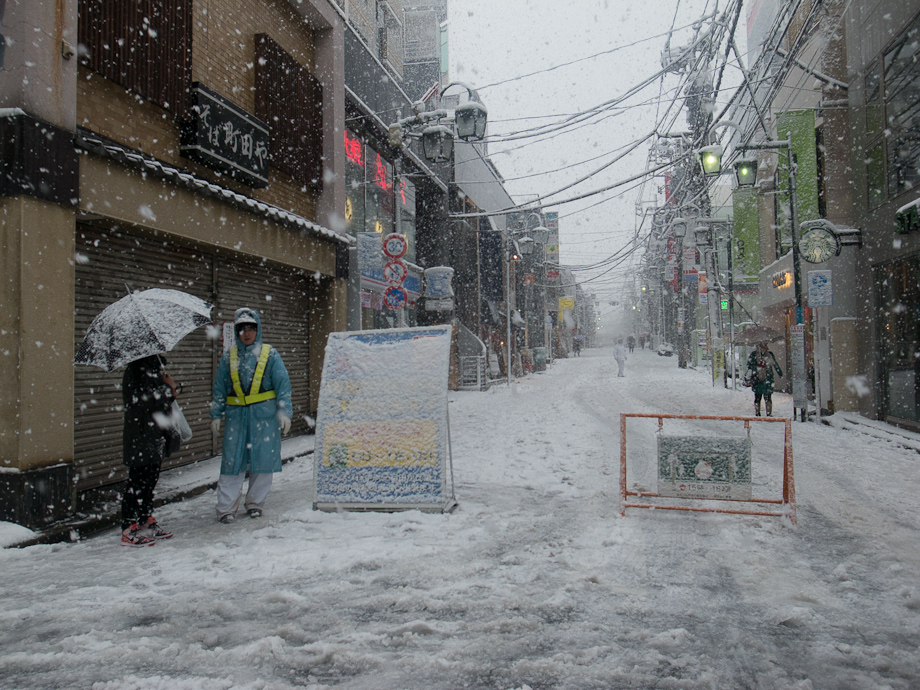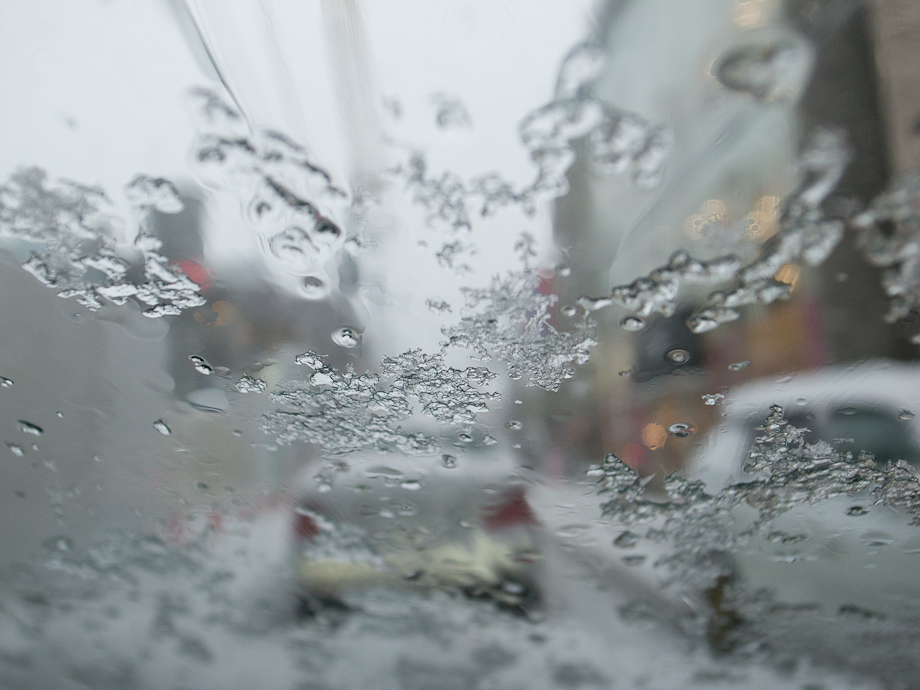 Jiyugaoka is a very hilly area and the hills became very hard to drive up. Japanese drivers also have no experience with driving in the snow so when their tires spin they floor the gas peddle in hopes the car will go forward.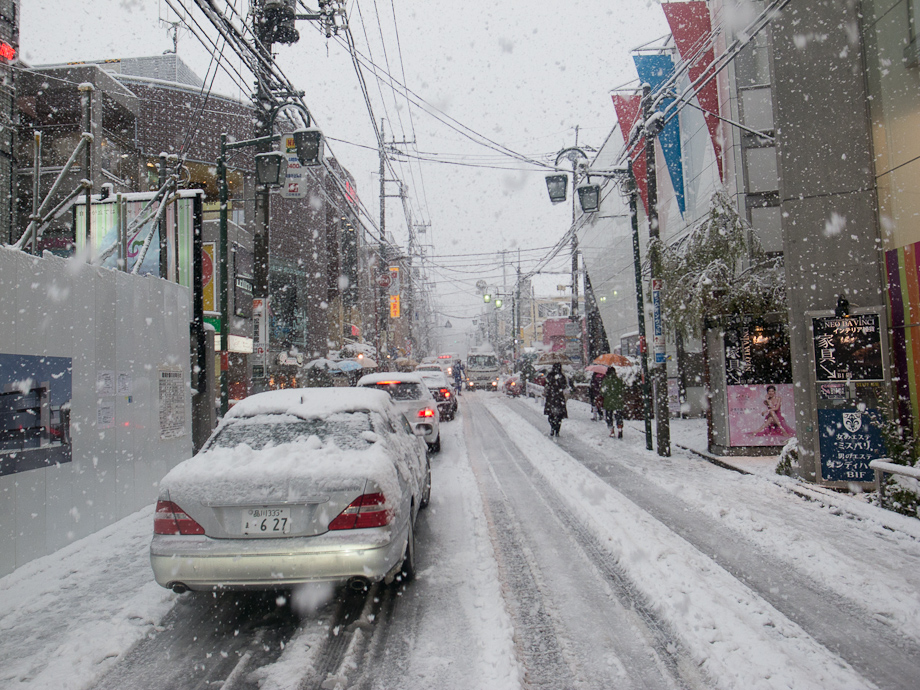 I ended up helping push many cars up the hill...
A few photos from Mrs ShootTokyo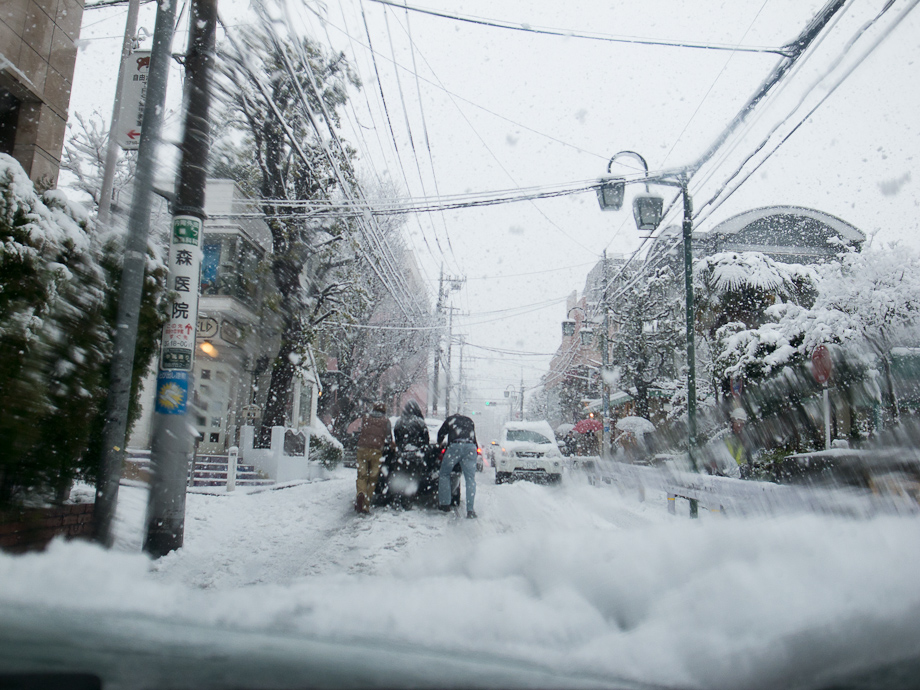 ...and explaining a lot to stop pushing the gas peddle to the floor.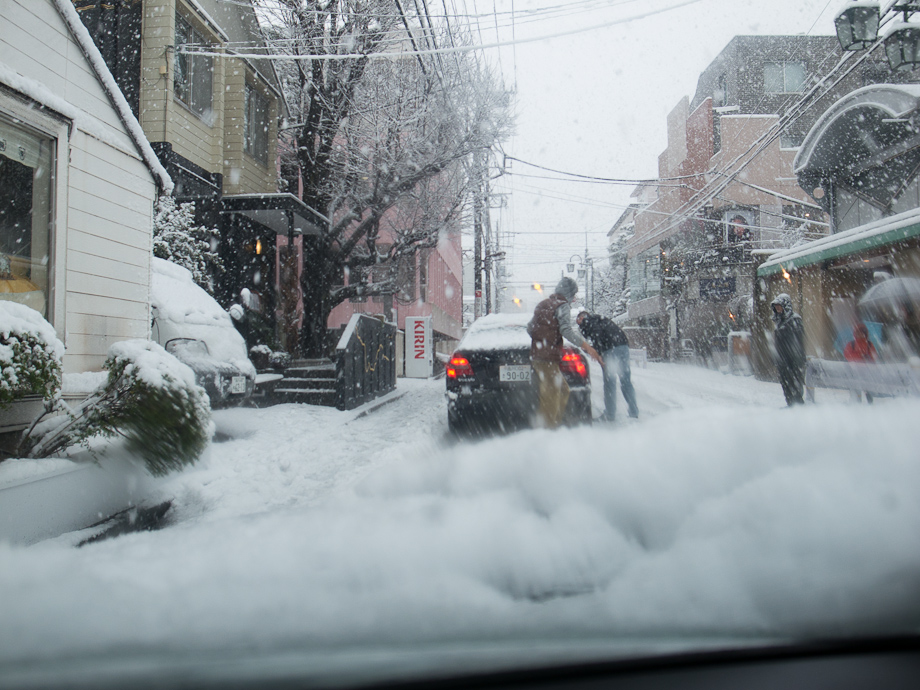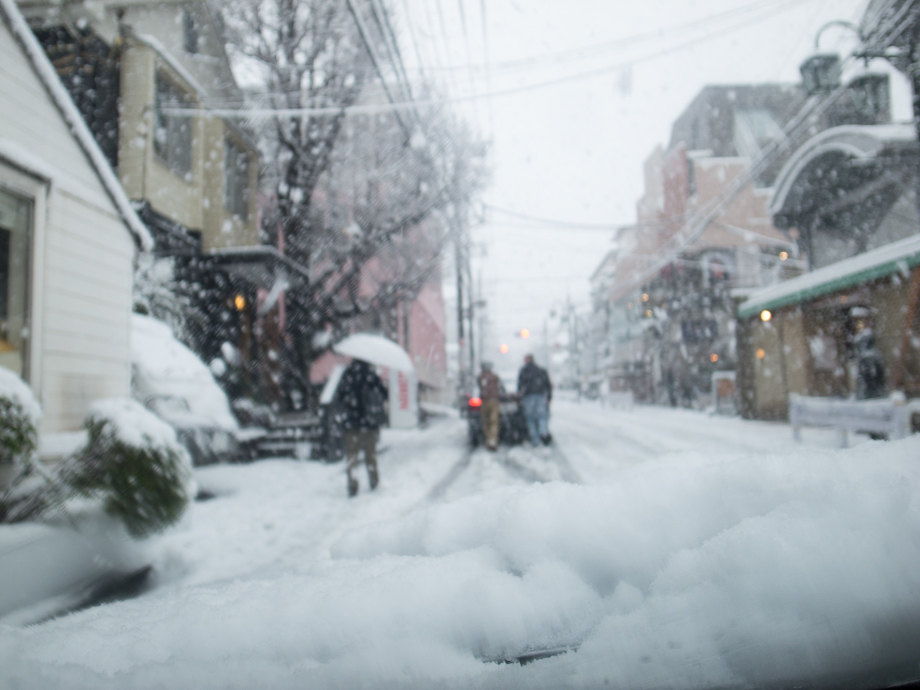 Of course good karma didn't go my way... as after I got going someone chut me off and I got stuck for a little while but after some time I got going again.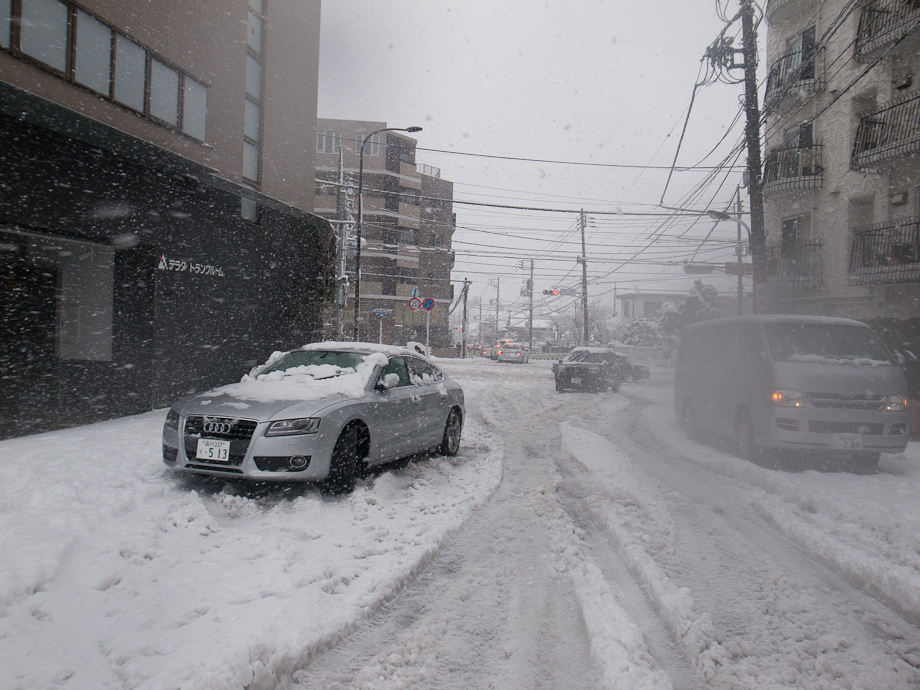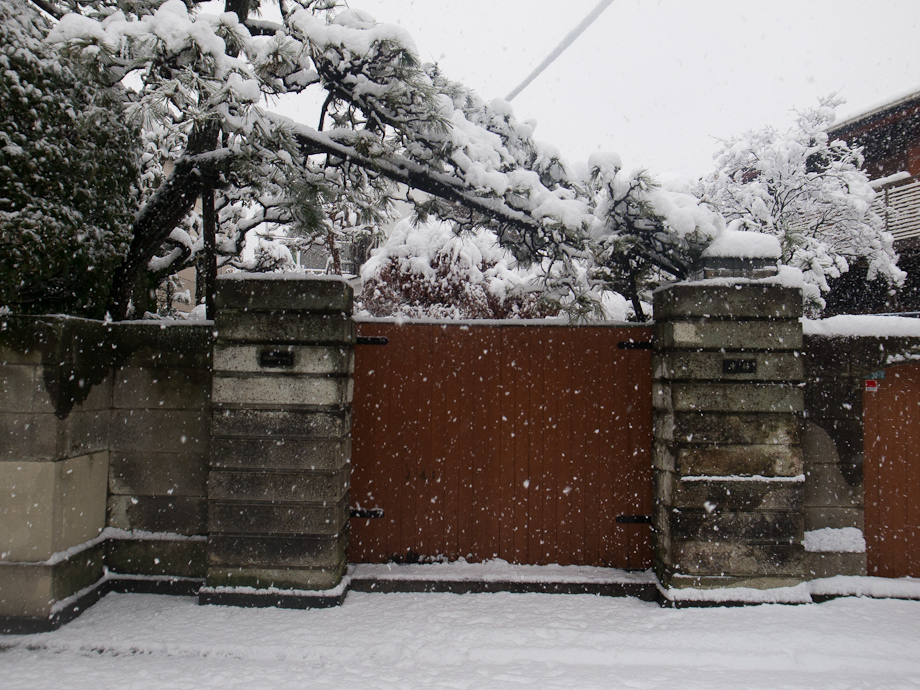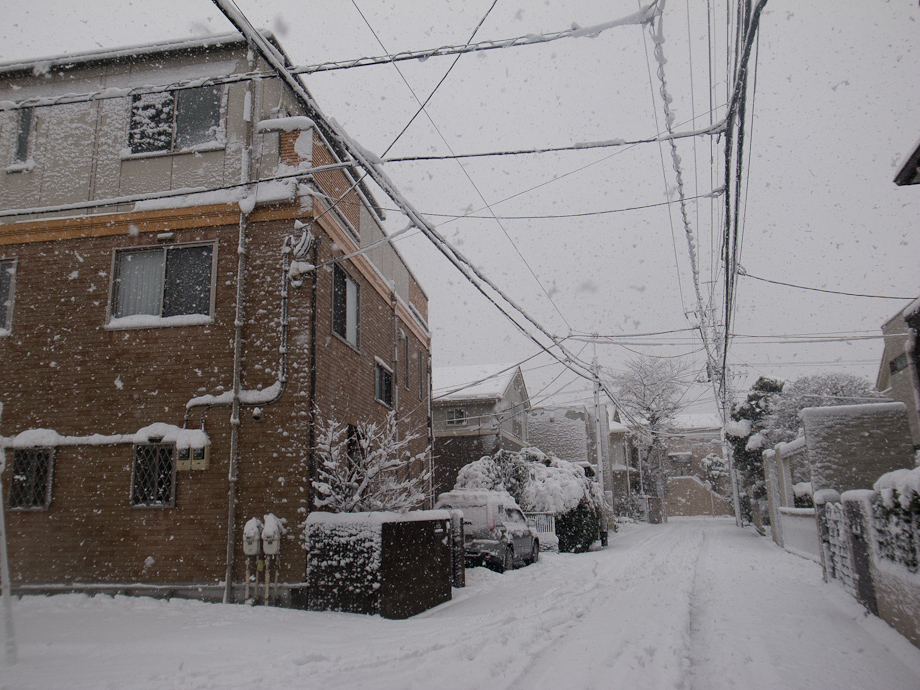 The snow ended up being a little too heavy on my street and I couldn't turn into my driveway so I ended up parking in the street blocking my neighbor's driveway.
but I think that is OK as I don't think anyone is coming...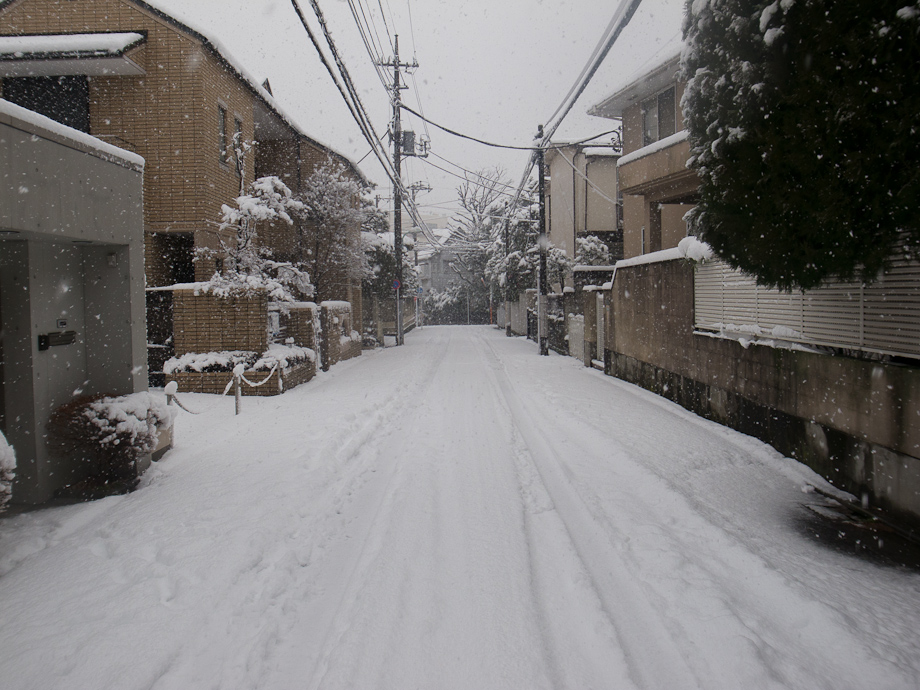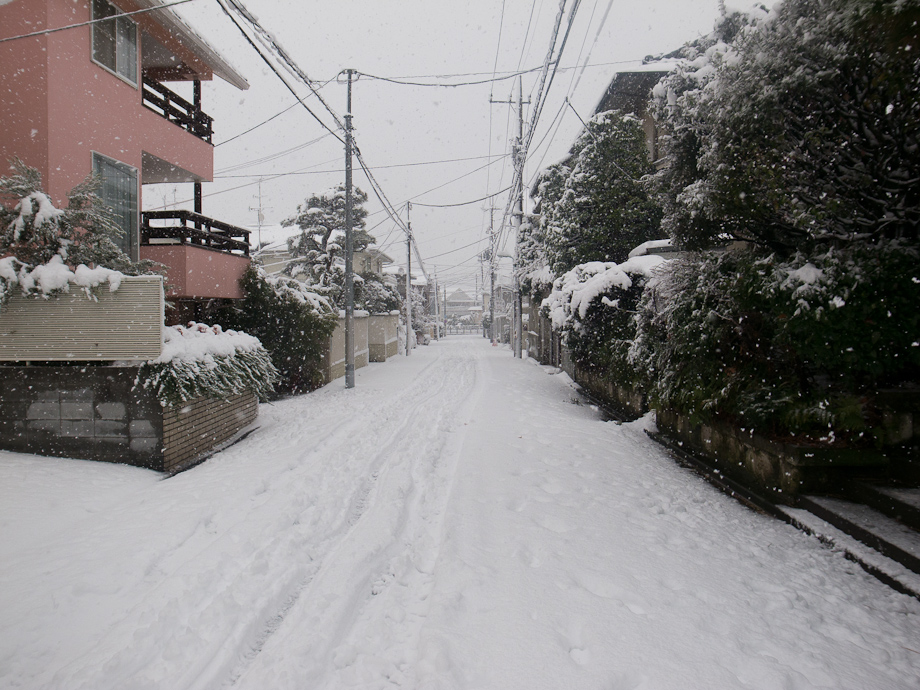 Thanks for stopping by today...