The yummiest place on earth
I had an amazing dinner last night at Nobu Tokyo. It has become yearly tradition for me and a few co-workers for our 'Bonenkai' ('forget the year' party). Eating at Nobu it is an experience in Japanese fusion dining. Nobu is owned by master Chef Nobu Matsushia and actor Robert De Niro. Nobu Tokyo is a very visually stunning restaurant. The atmosphere and ambiant light make it perfect for photography. In my mind this is the yummiest place on earth...
We were the first group to arrive for dinner...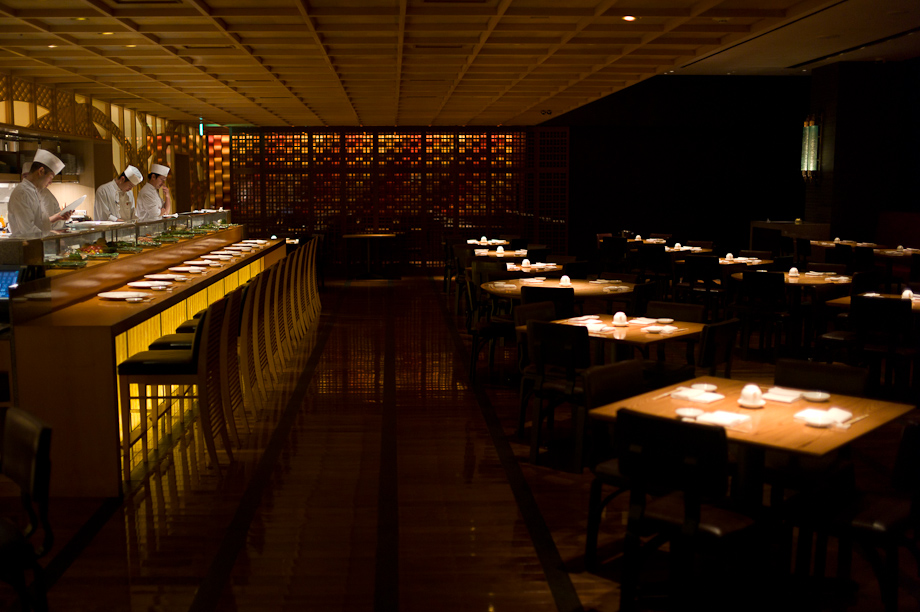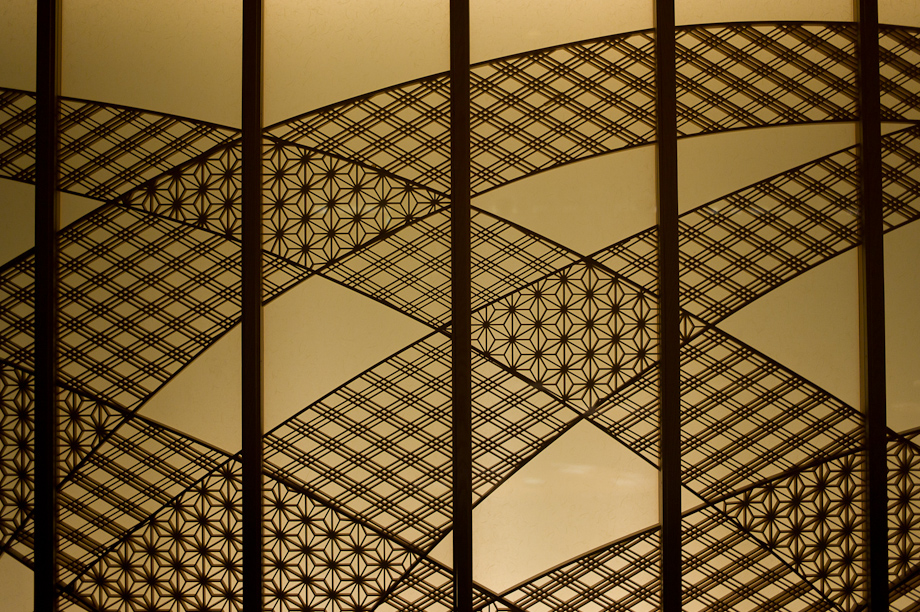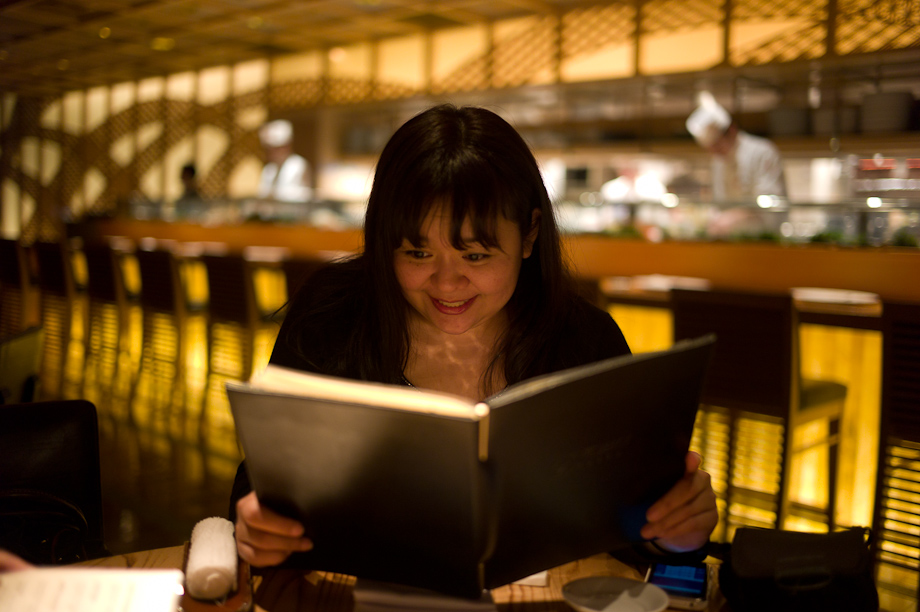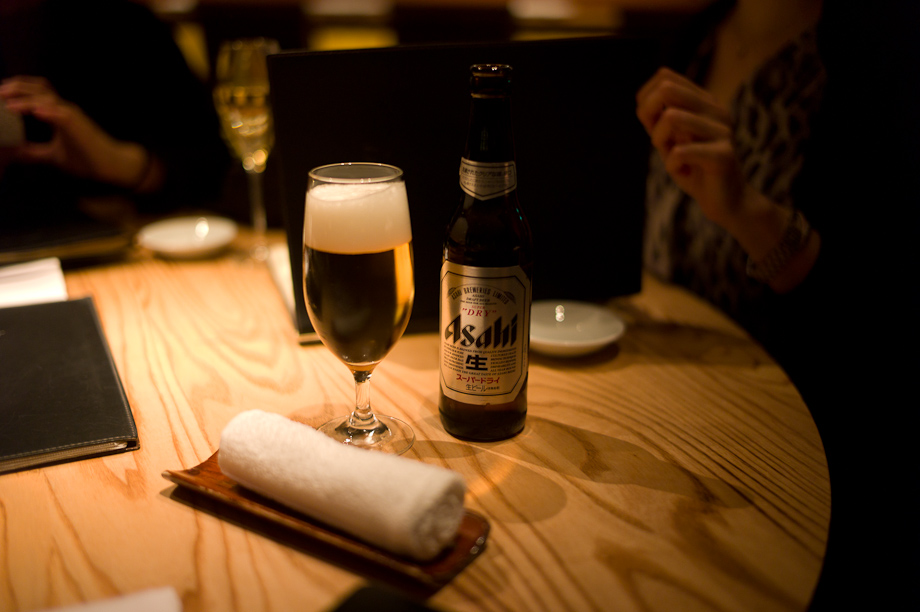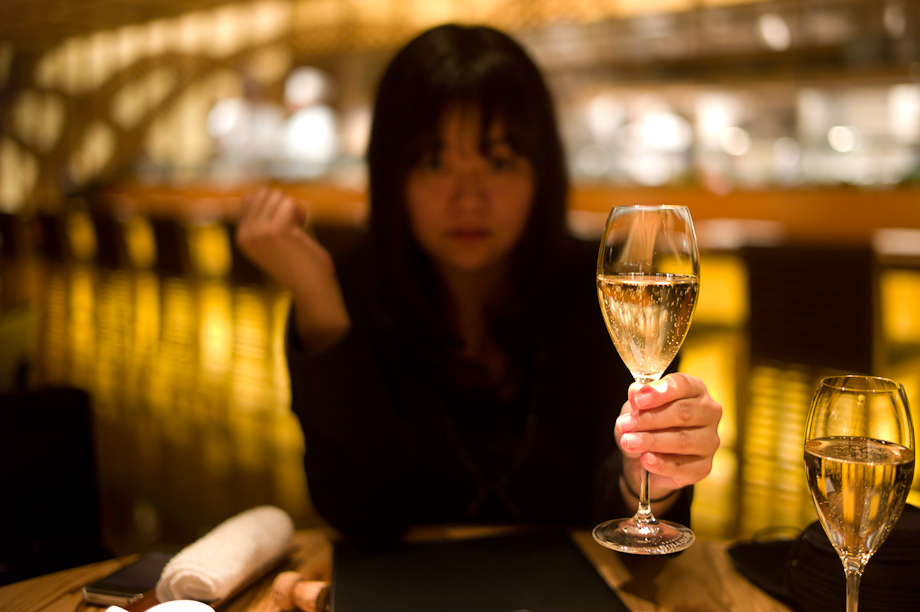 1st Course: Deep Fried Sushi Rice with Spicy Tuna...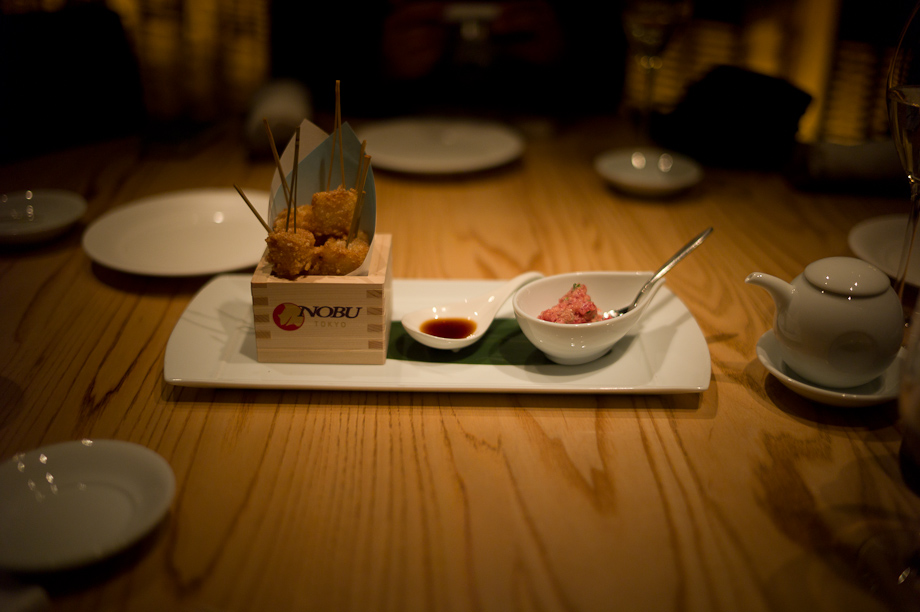 2nd Course: Negi Toro Maki...
3rd Course: Grilled Eggplant with Saikyou Miso...
4th Course: Lobster Salad...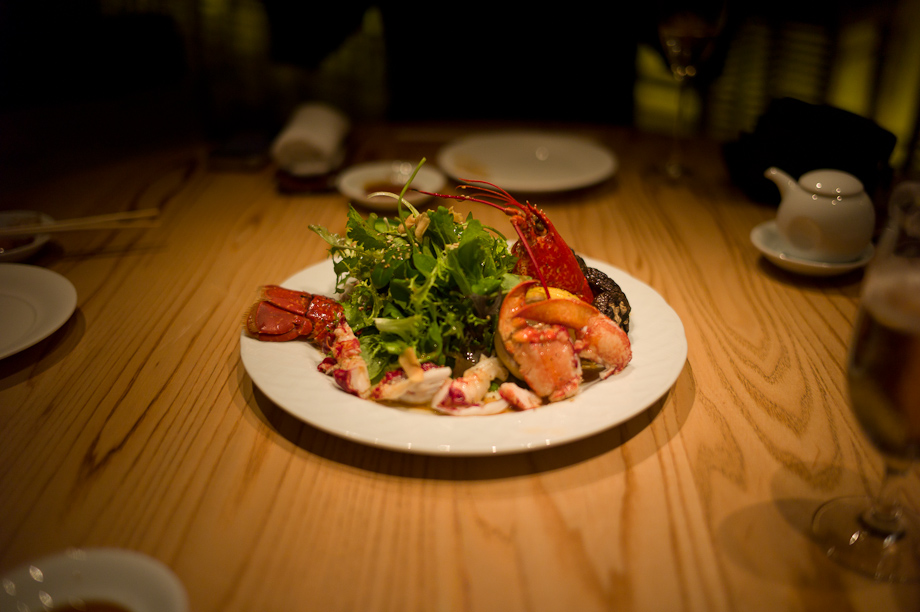 5th Course: Grilled Portabella mushrooms with truffles and butter lemon sauce...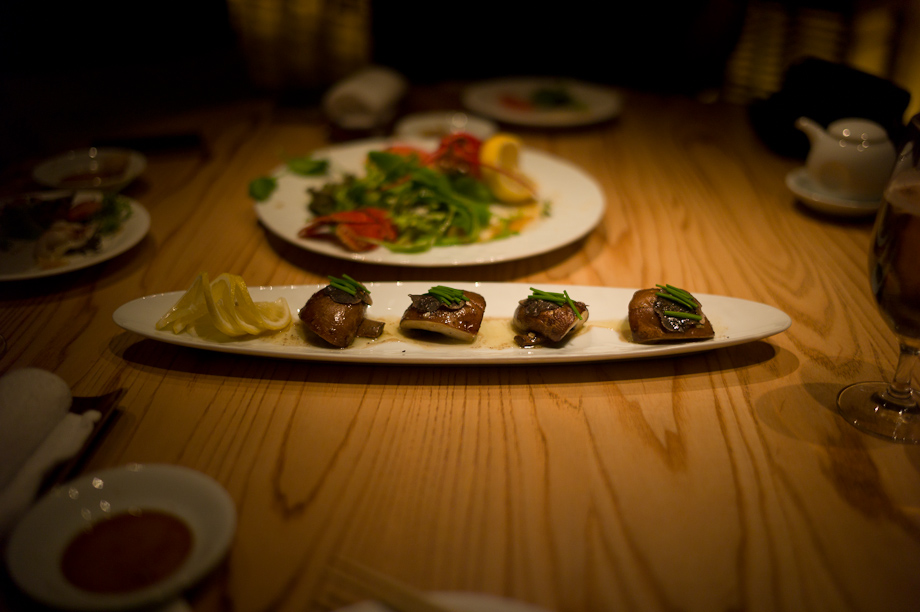 This is how happy you look when you eat Nobu's food...
A flight of saki...from dry to sweet.
Now when you are at a table with Japanese women you will soon find yourself 'alone'...as the Texting, Tweeting and Facebook checking in begins.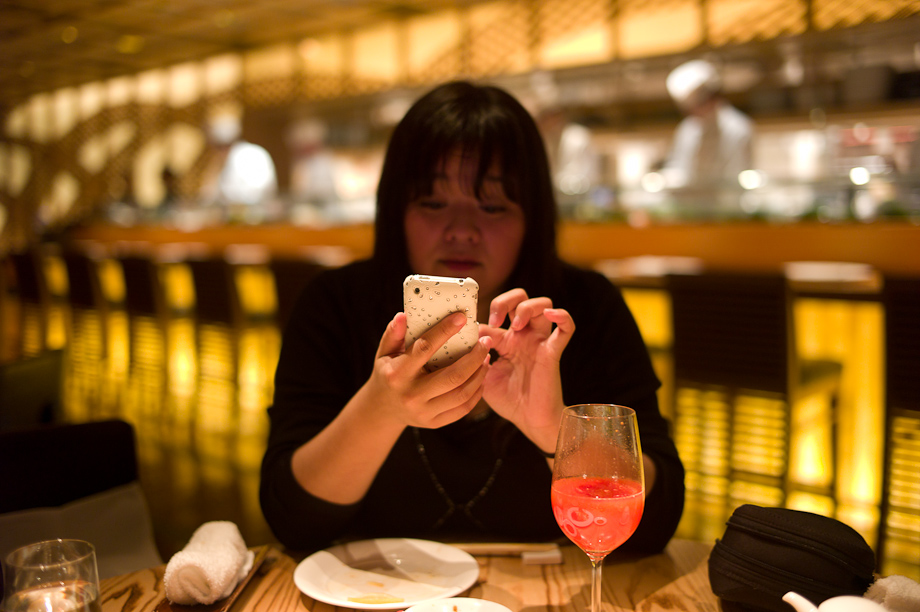 6th Course: Saga Beef
7th Course: Kuro Buta (Black Pork)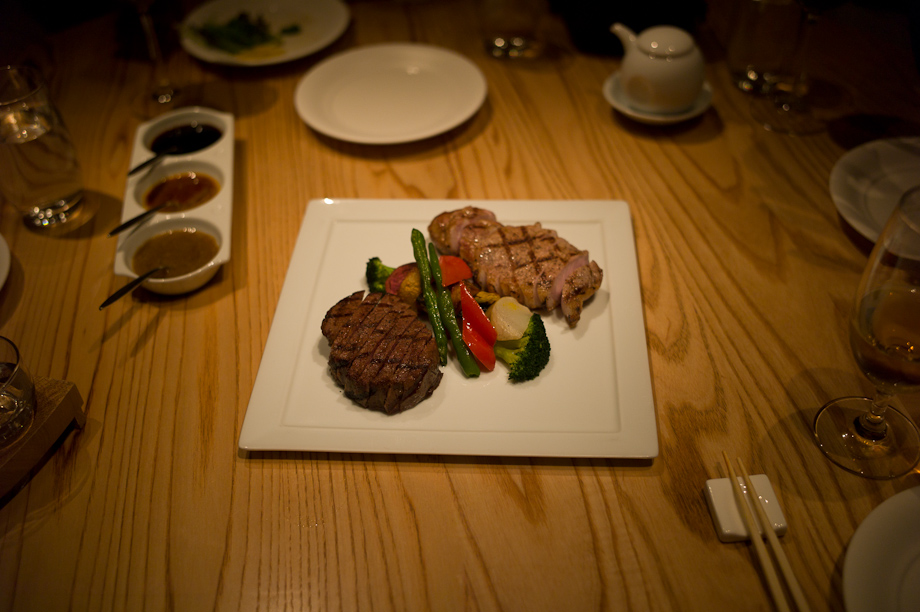 8th Course: Wagyu Dumpling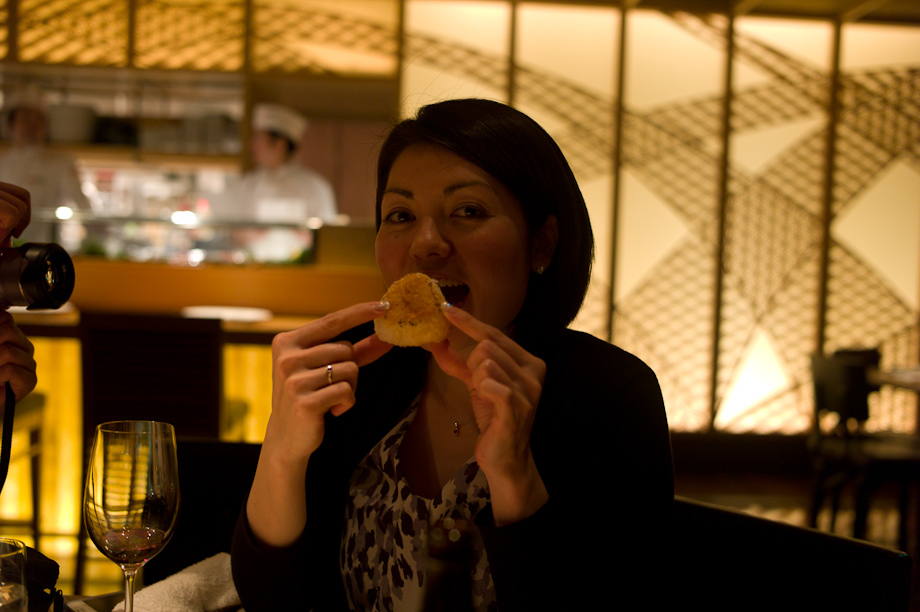 10th Course: Awaotori (Awa Chicken)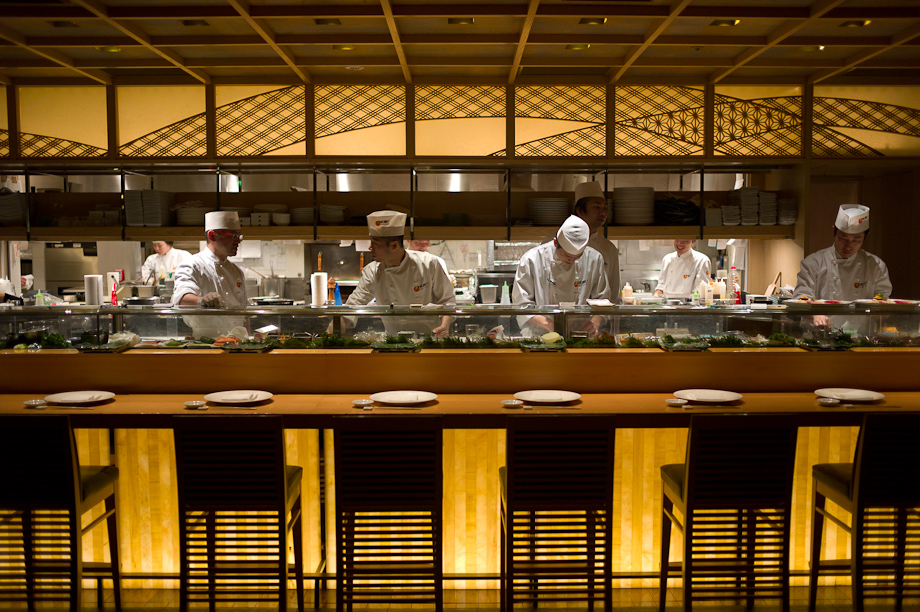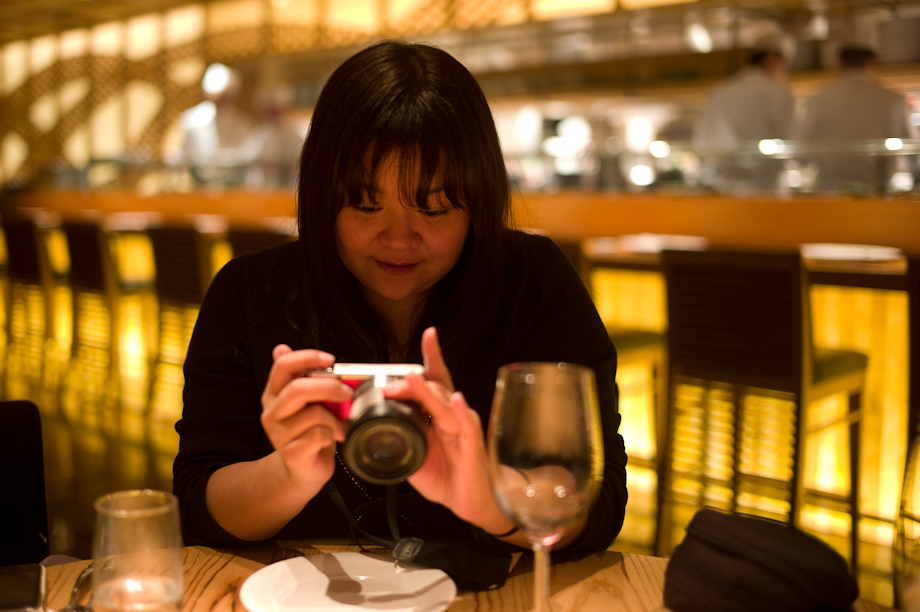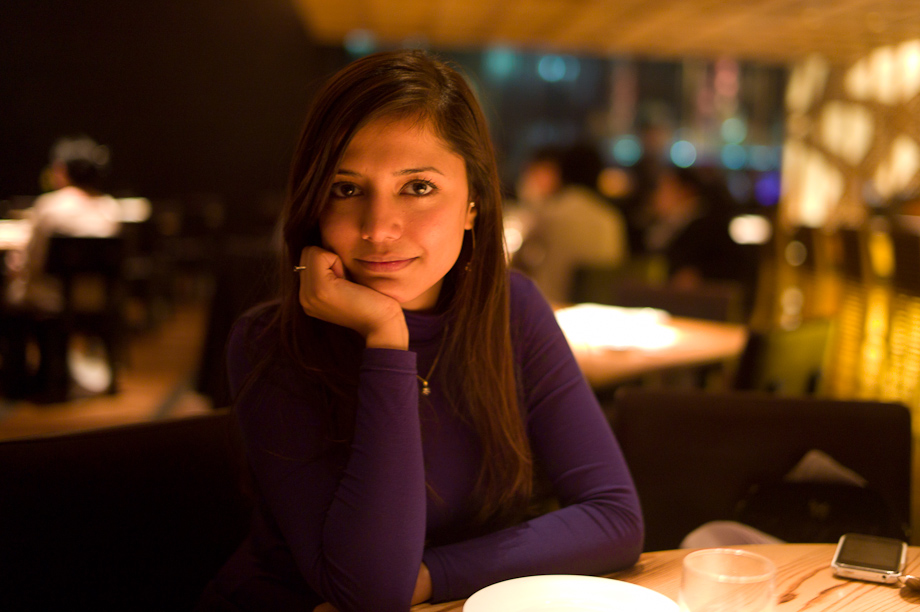 My birthday is on Friday so they ordered a birthday dessert plate for the 11th Course.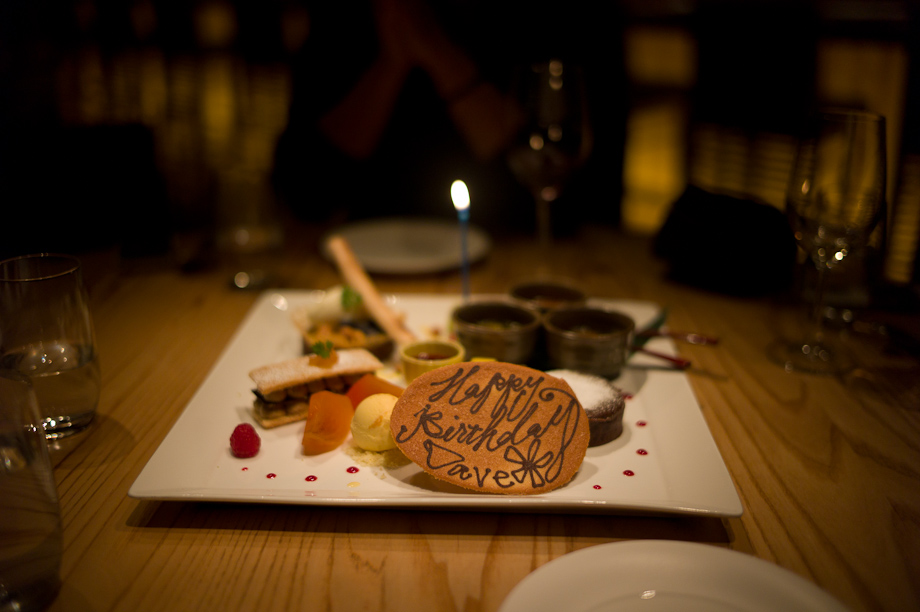 ...and gave me this lovely chopstick set.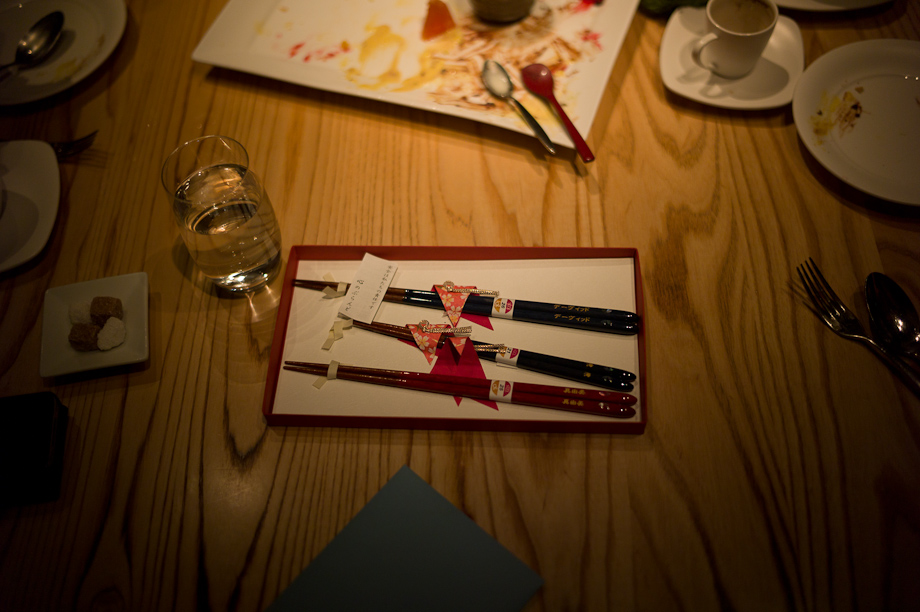 We were the the last to leave as well...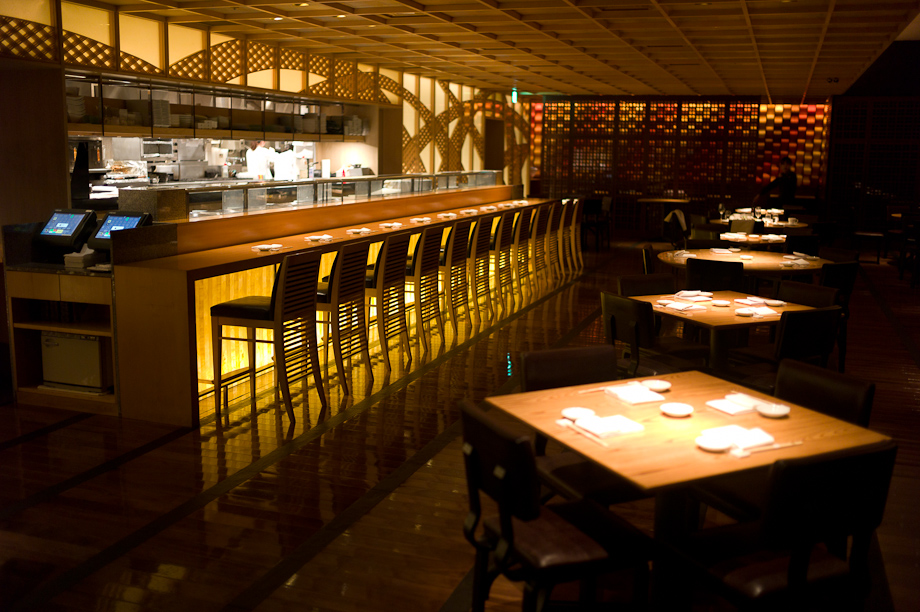 ...sometimes it's about the gear!
Often you will hear people say it is about the photographer and not the gear. Often that is true but what it means is you cannot make up for bad photography with good gear. All of the shots above were taken with my Leica M9 with a Summilux 35m f/1.4 lens. They are all right out of the camera with no editing or enhancements. I also brought my FujiFilm x100 with me and took a bunch of shots as well. In this type of lighting it just couldn't even come close to what I could achieve with the Leica M9. My M9 shots were all at f/1.4, ~640ISO and 1/30 of a second. The shot below was taken with my FujiFilm x100. To get a similar exposure I shot it at f/2.0, 3200 ISO and 1/35 of a second. A combination of the high ISO and exposure give a really washed out look to the colors. The FujiFilm is a great camera but in lighting like this the Leica M9 just kills it.
If you like what you saw today, please share it by clicking the links below.