A long last day in Hong Kong...
For my last day in Hong Kong I met up with follow photographer Gary Tyson and some of his students from F8 Photography. Gary is a professional photographer and videographer in Hong Kong and an all around great guy. Aside from his commercial work, he holds workshops and teaches photography. Prior to moving to Hong Kong Gary was a photographer for the British Army covering conflicts in Iraq, Kosova, Sierra Leone and Northern Ireland to name a few. If you are in Hong Kong check Gary out...
I met up with Gary and a few of his students for brunch before our photowalk... I think this is a great way to start a photowalk.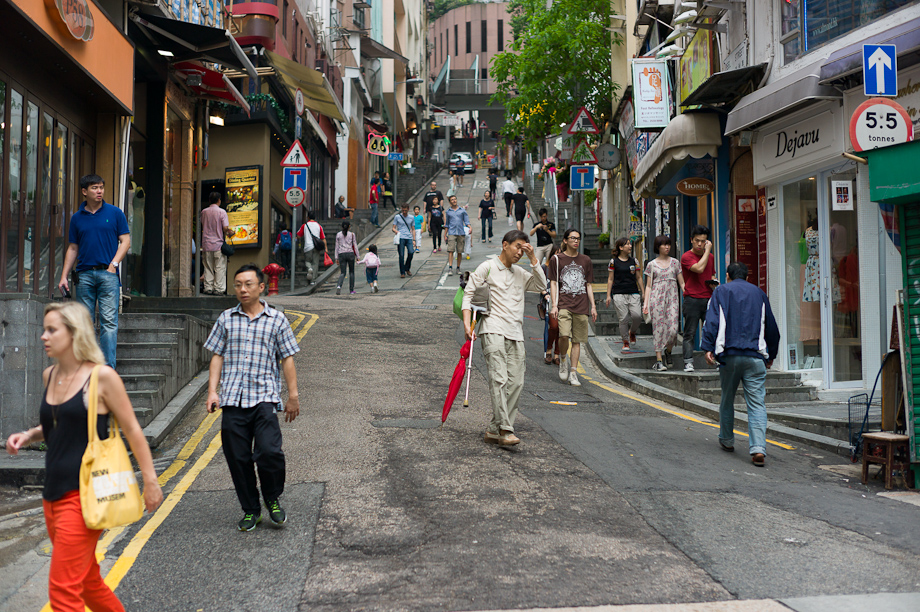 Happy Birthday Sarah... here is a very scary Hello Kitty?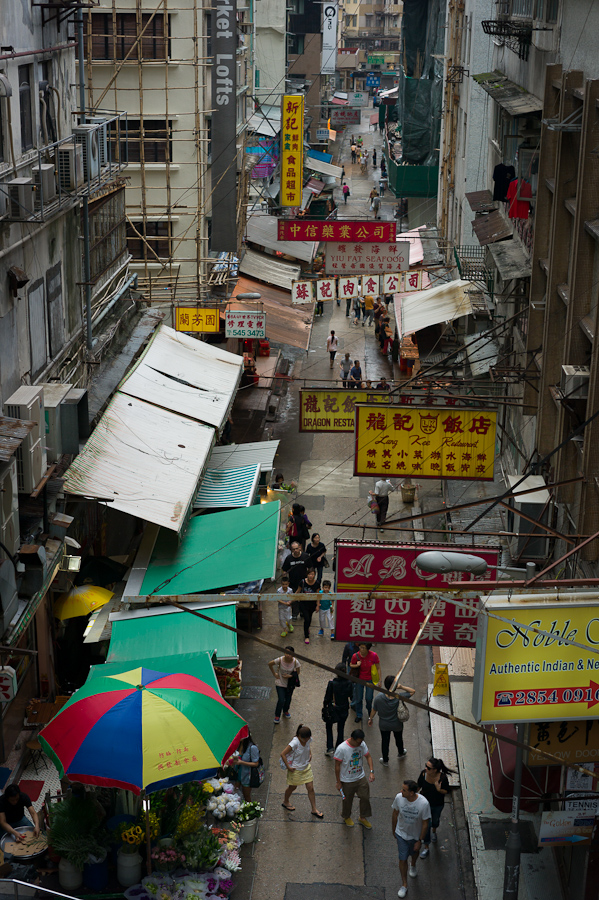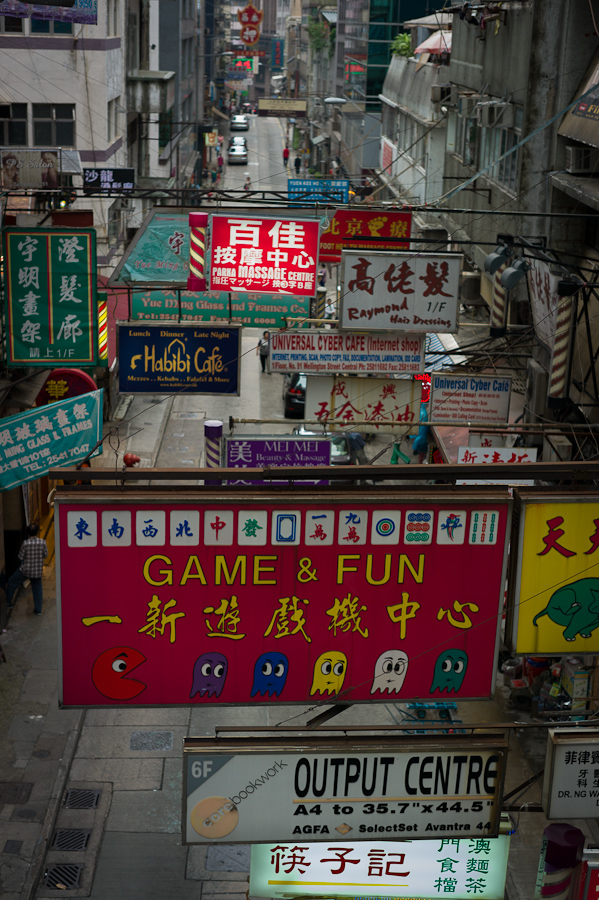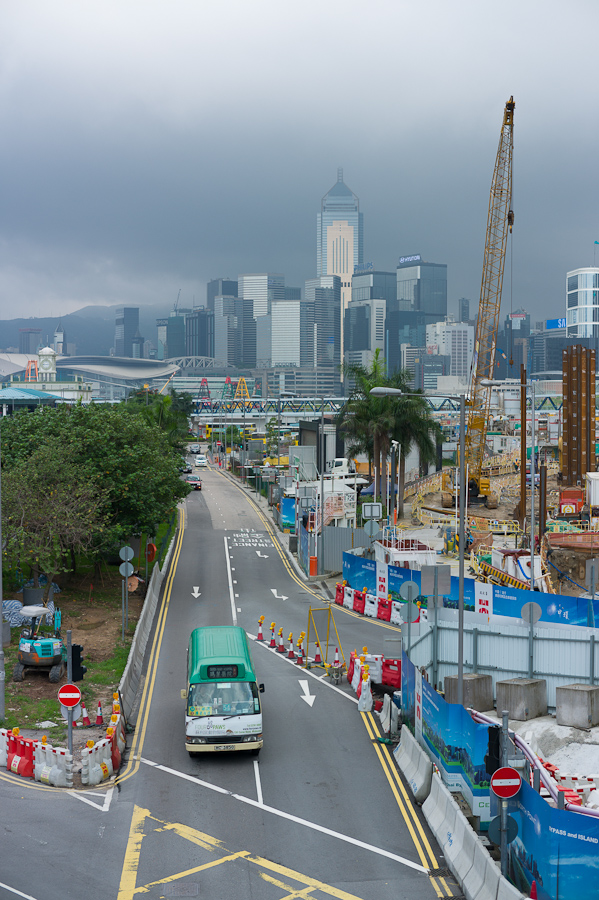 We jumped a ferry and headed over to the Kowloon side of Hong Kong...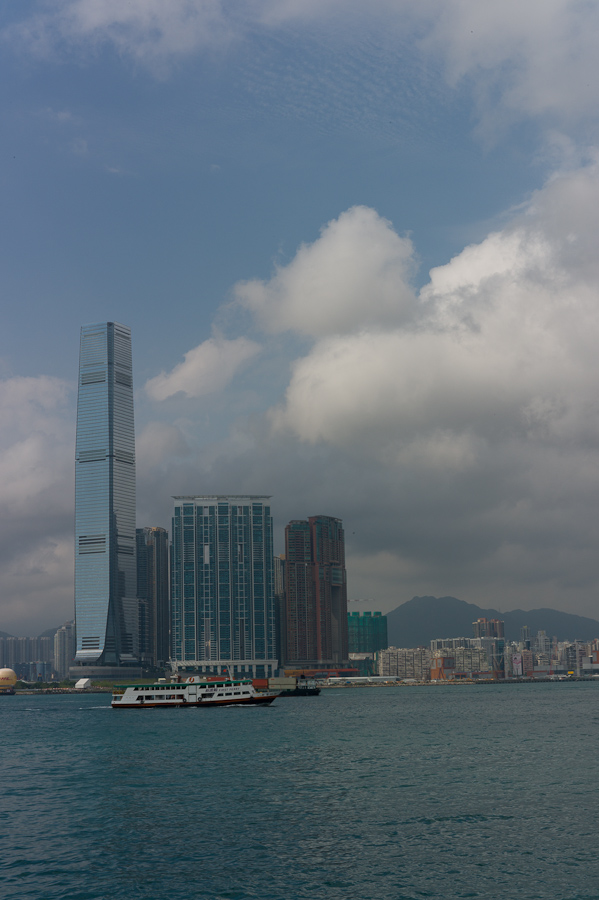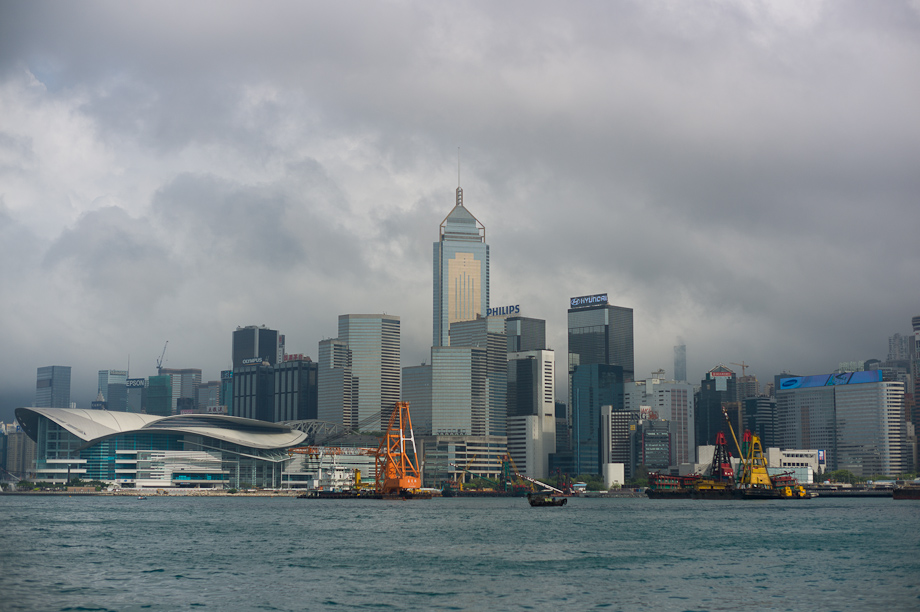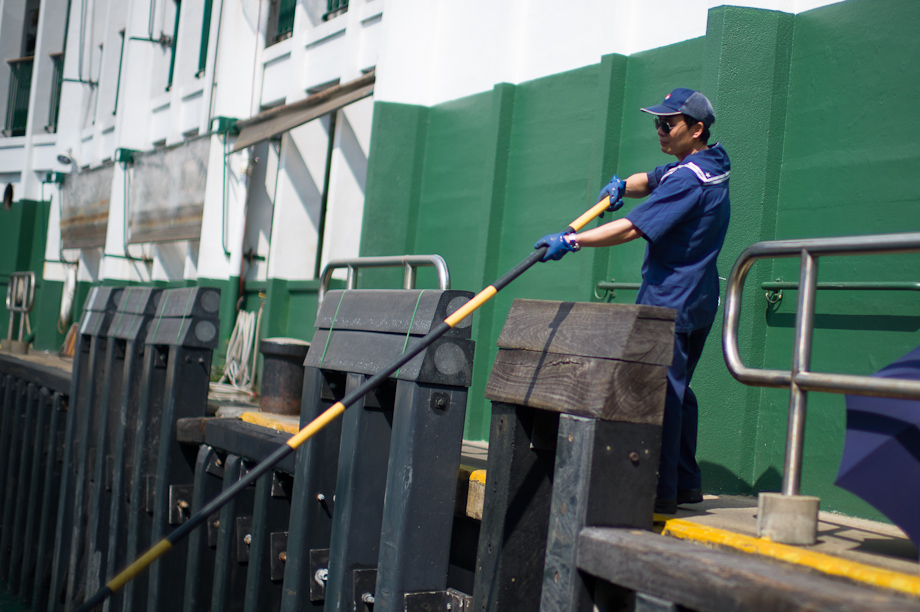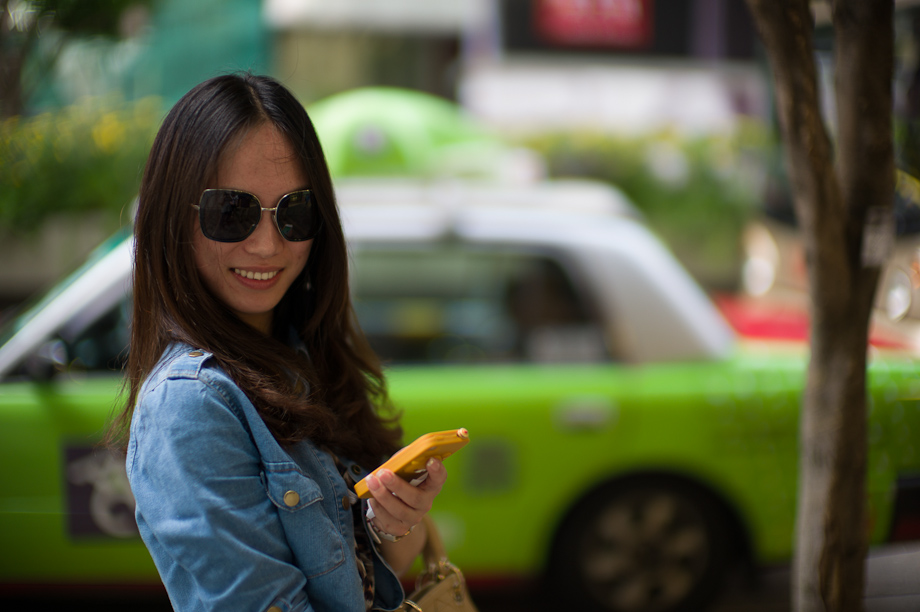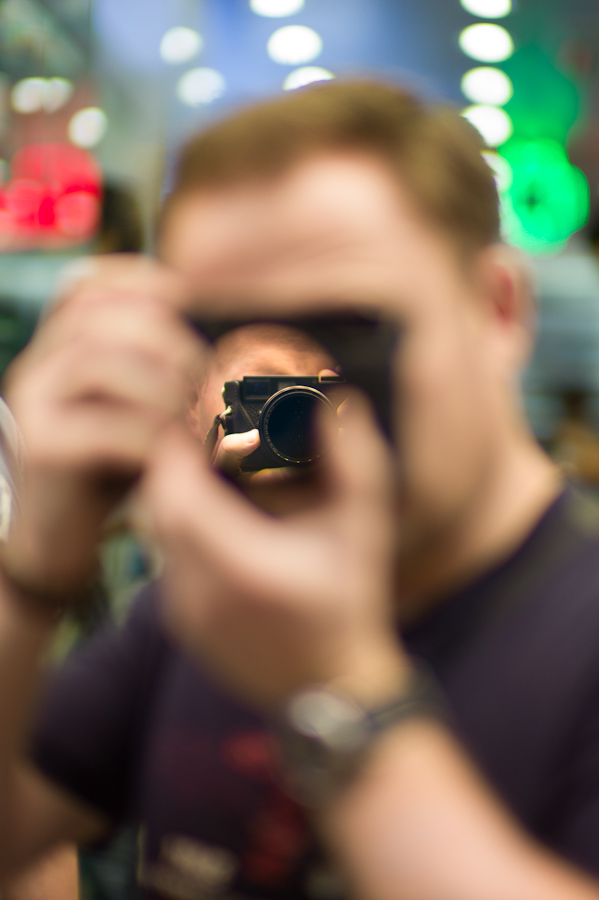 It was a fun walk... lots of gear talk and stops for coffee.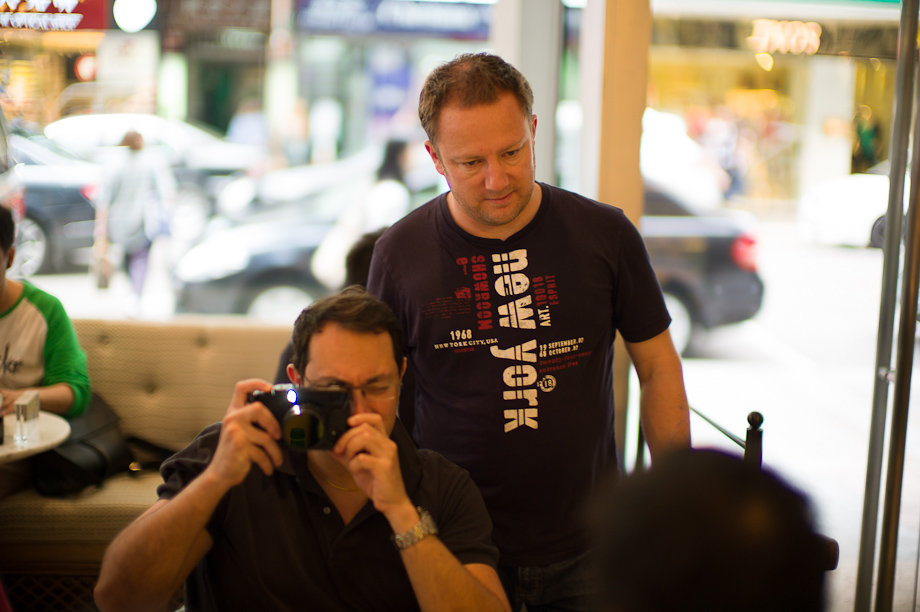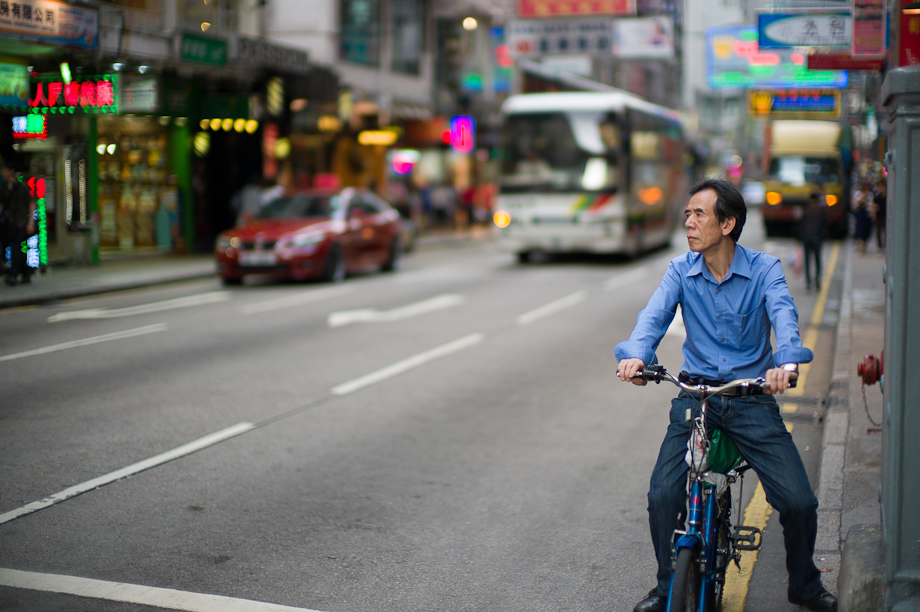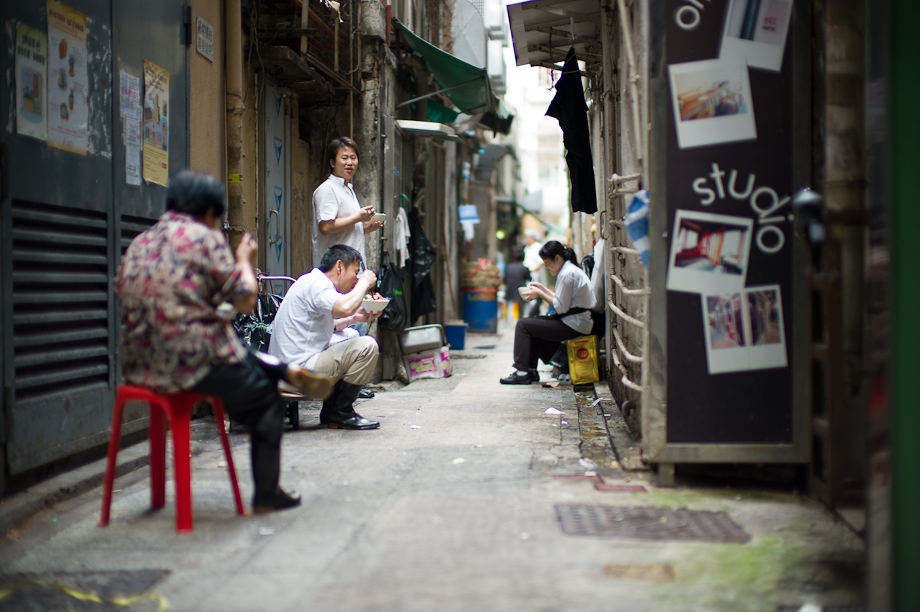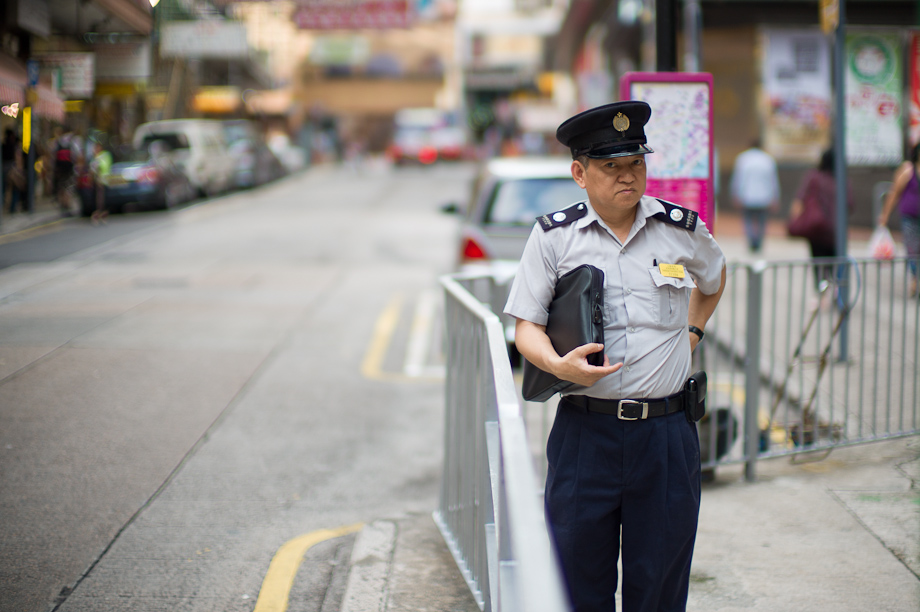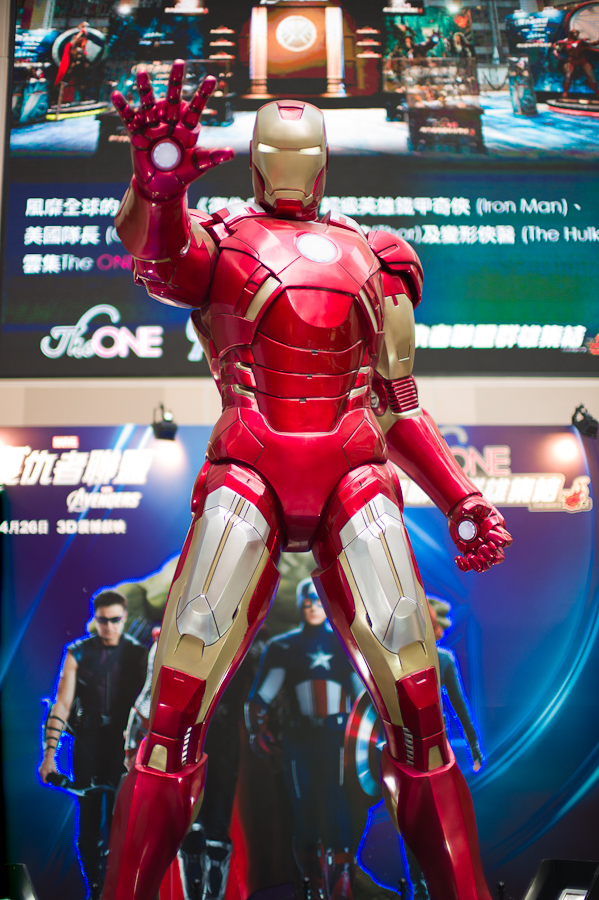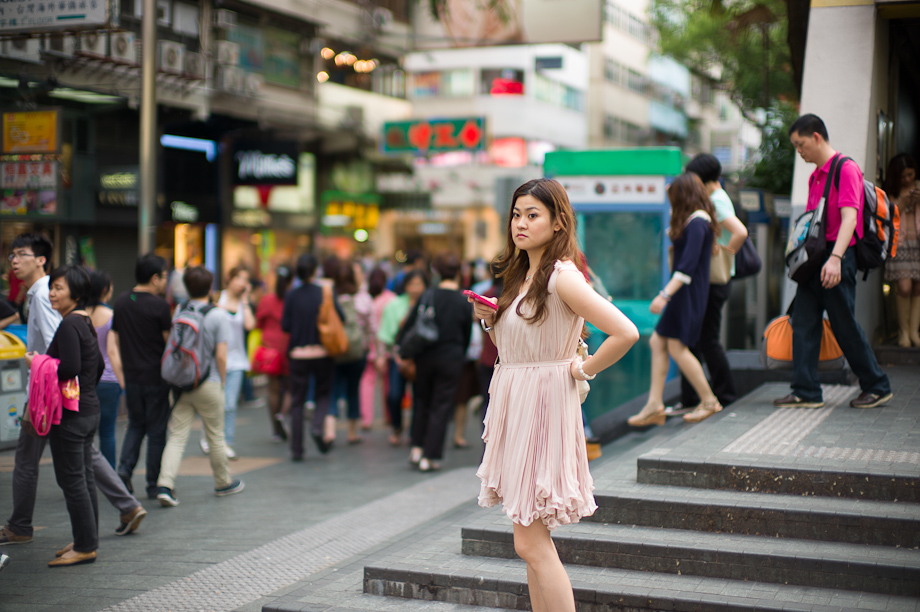 Meet Becky... one of Gary's students.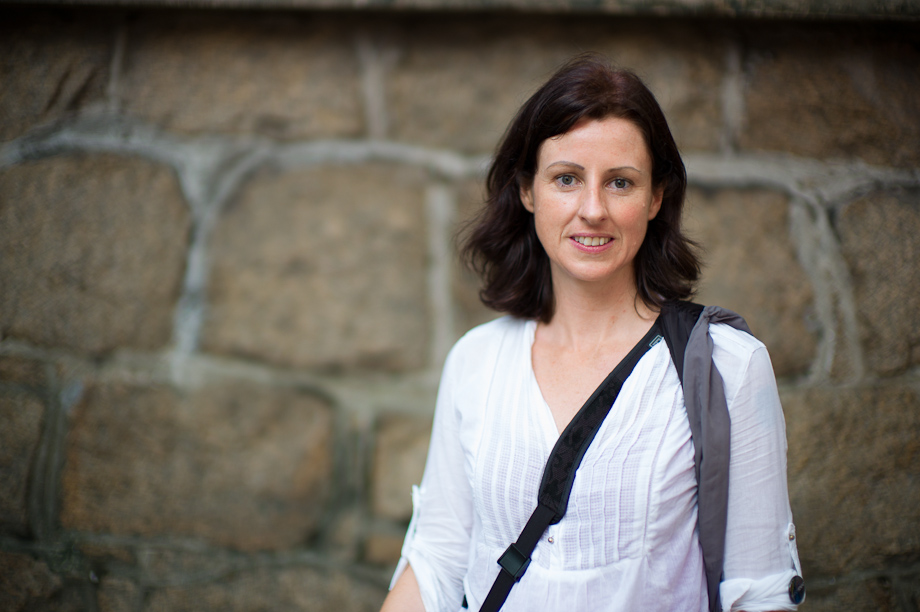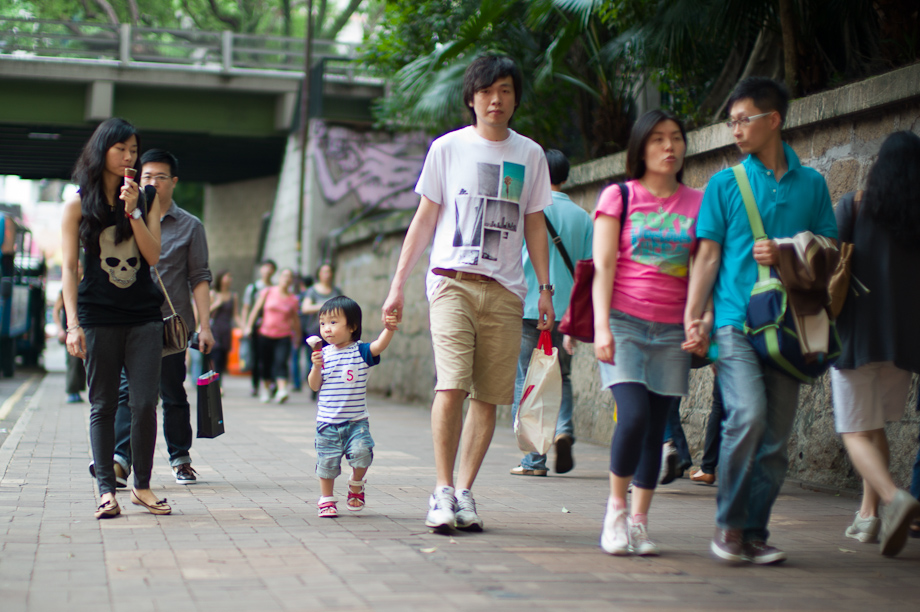 At evening rolled in so did a storm...
We grabbed the ferry back to the Hong Kong side...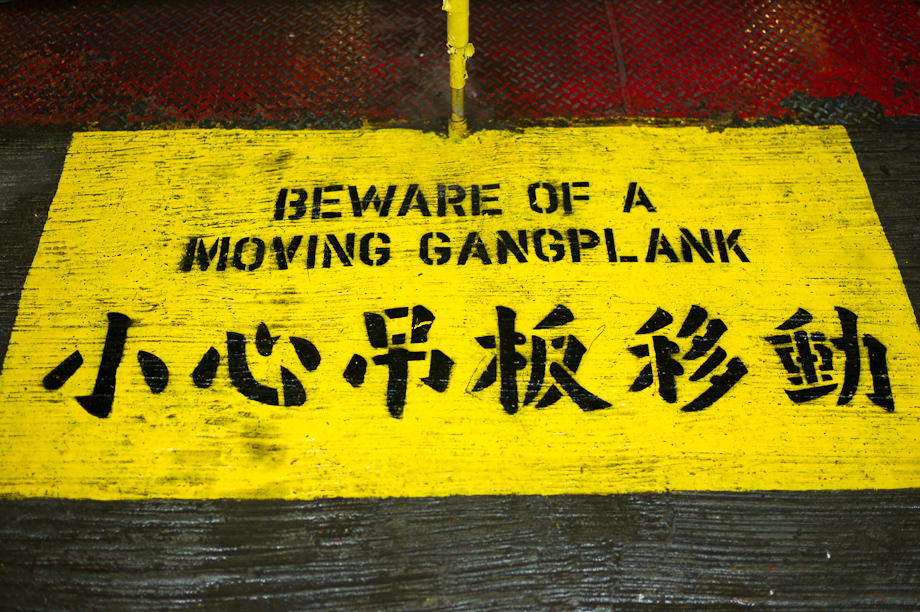 Gary was shooting black and white film...with an IR filter.
You can shoot through sunglasses with an IR filter. Very cool.
After shooting I went back for my final suit fitting at A-Man Hing Cheong Tailors at the Mandarin Oriental Hotel (5 Connaught Road, Central, Hong Kong, +852 2522 3336).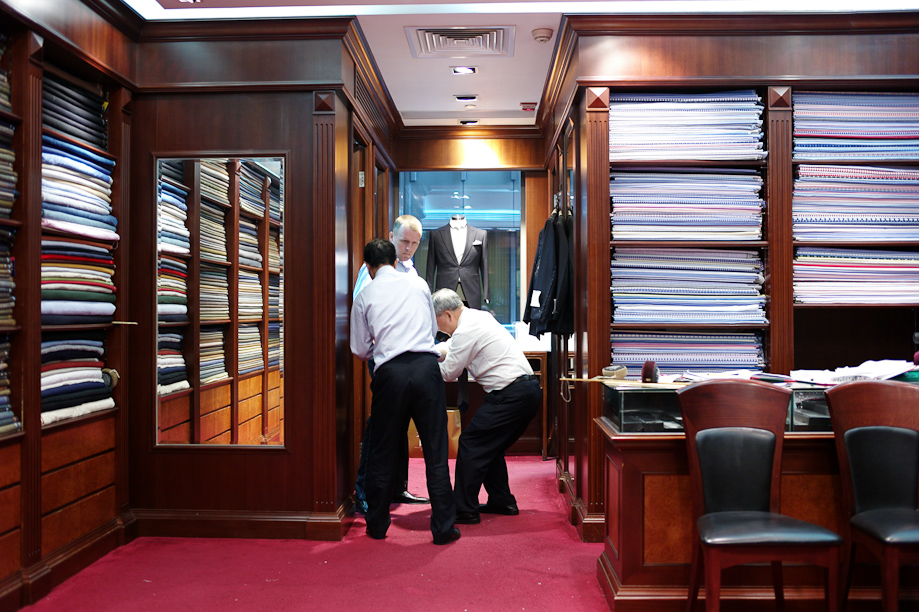 Nothing feels better than a custom tailored suit... fits like a glove.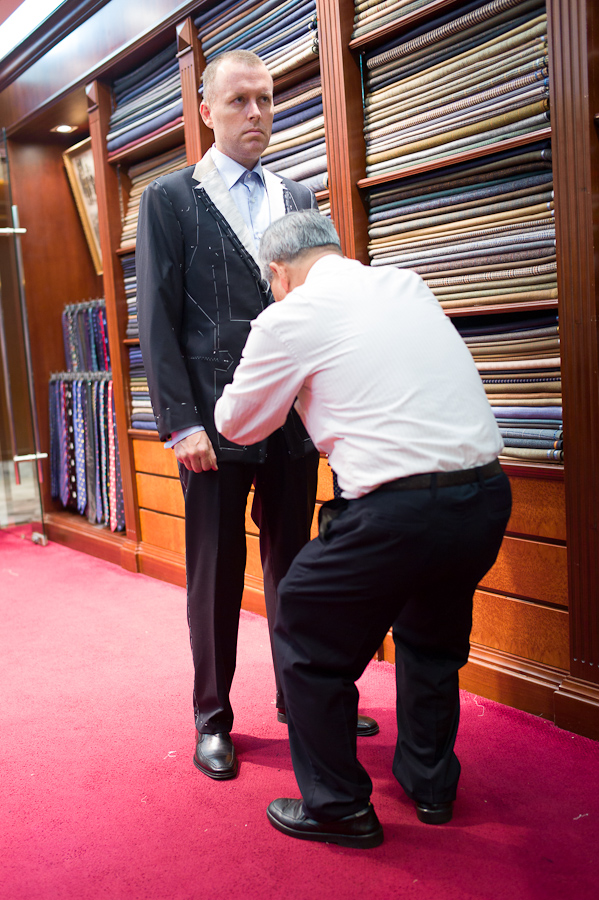 I picked out some additional fabrics. I ultimately ordered a total of 3 suits, 1 sports coat and 10 shirts...
I headed out to Lan Kwai Fong with my brother to grab some dinner and a few drinks...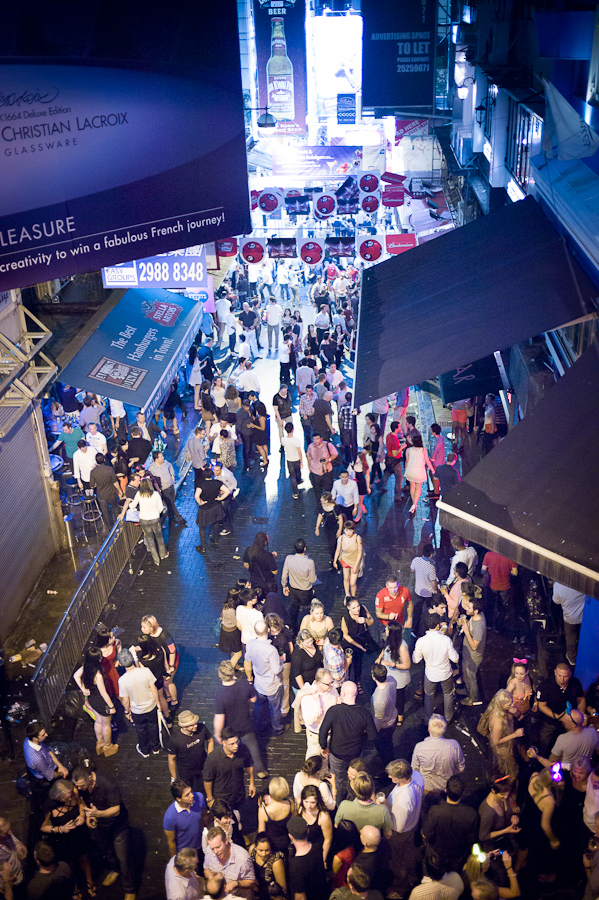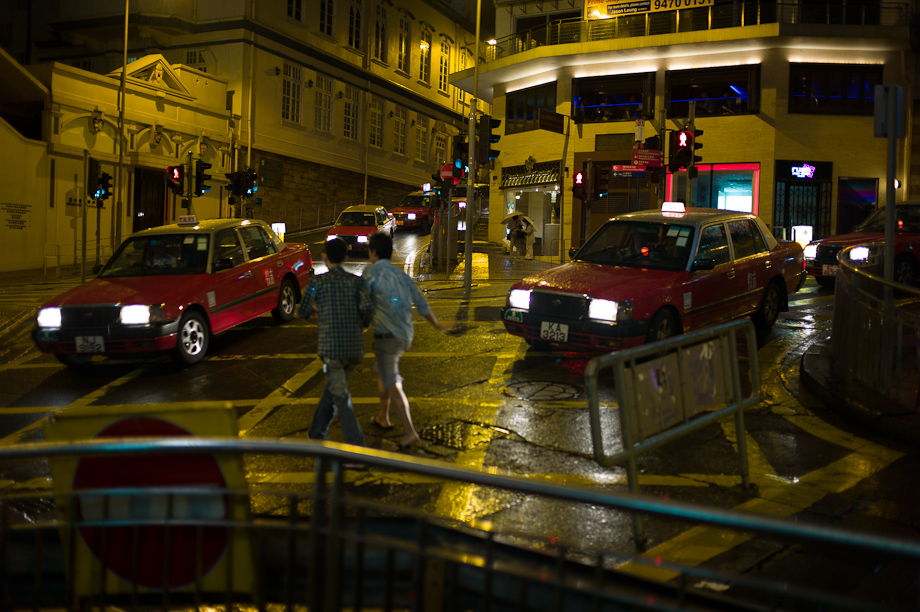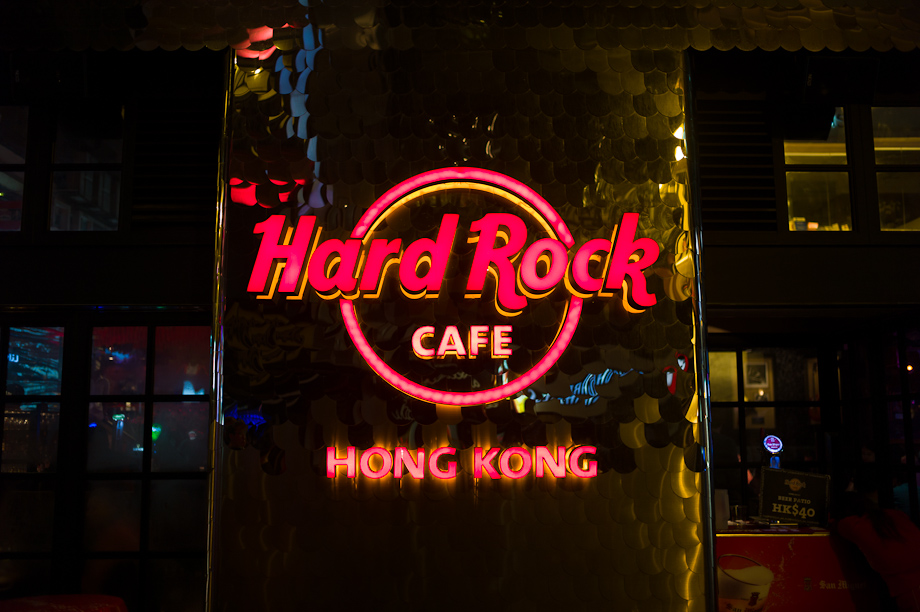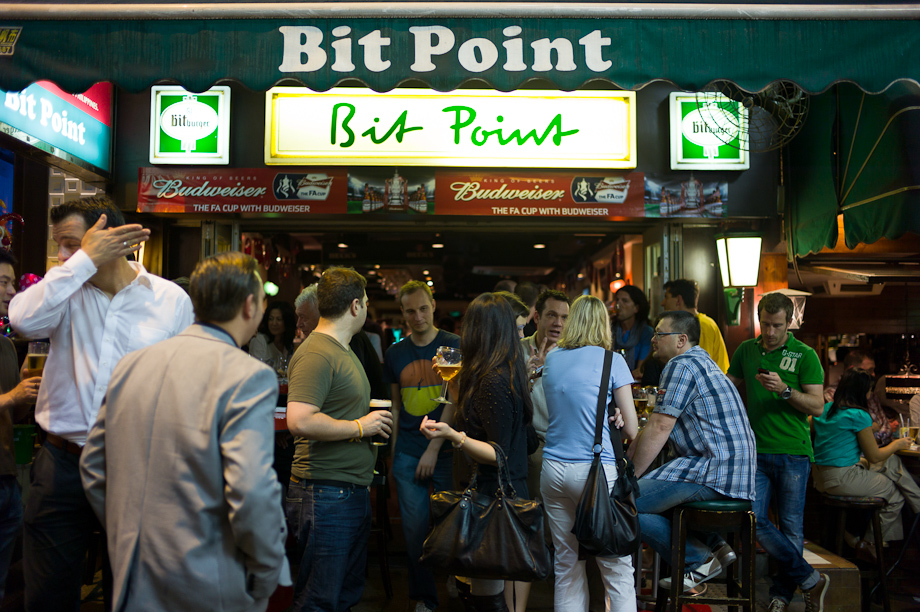 This guy creeped me out...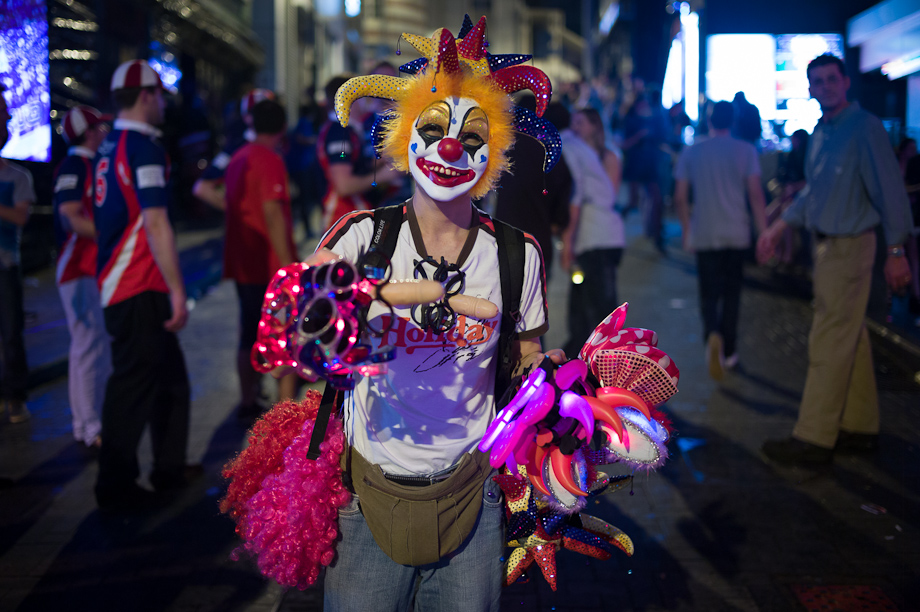 After a long day it was time to head home...
Time to head back to Tokyo...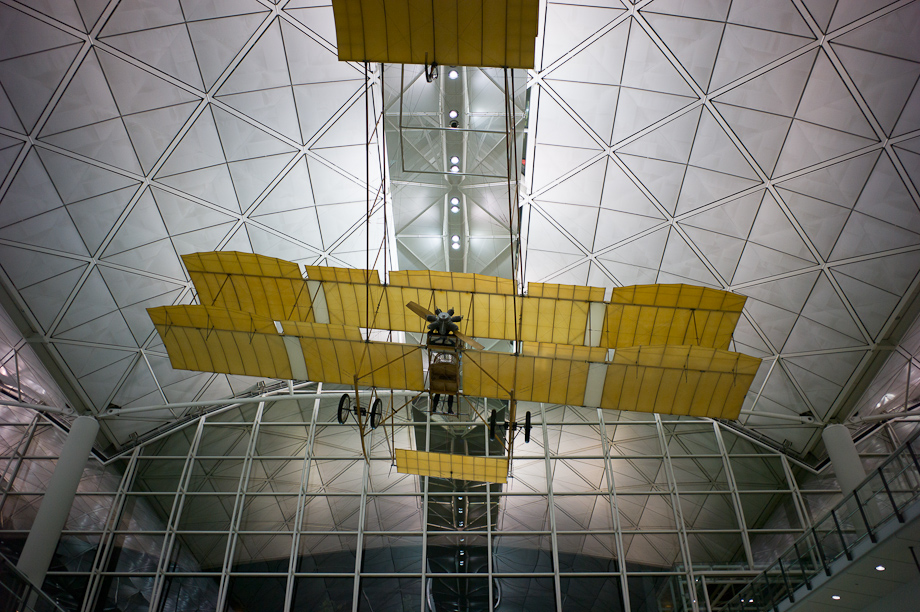 Thanks for stopping by today...