Part 1: Anti Nuclear Protests across Tokyo
Yesterday, 6.11.2011, on the 3 month anniversary of the magnitude 9.0 earthquake that rocked Japan, set a tsunami in motion and the start of Japan's nuclear crisis. Anti Nuclear Protests across Tokyo; Nerima, Kodaira, Oizumi-Gakuen, Ochanomizu, Edogawa-ku, Shiba Park, Oji, Kasumigaseki, Shibuya, Kunitachi, Machida and Shinjuku. I attended the Shibuya and Shinjuku demos. Today's Configuration: Canon 5DMKII with a 16-35mm f/2.8 and 24-70mm f/2.8. Fuji Film x100.
今日のカメラ:私のCanon 5DMKIIをつかいます。 レンズは16-35mm f/2.8 and 24-70mm f/2.8。 Fuji Film x100もつかいます。
The first woman's sign simply reads 'family first'...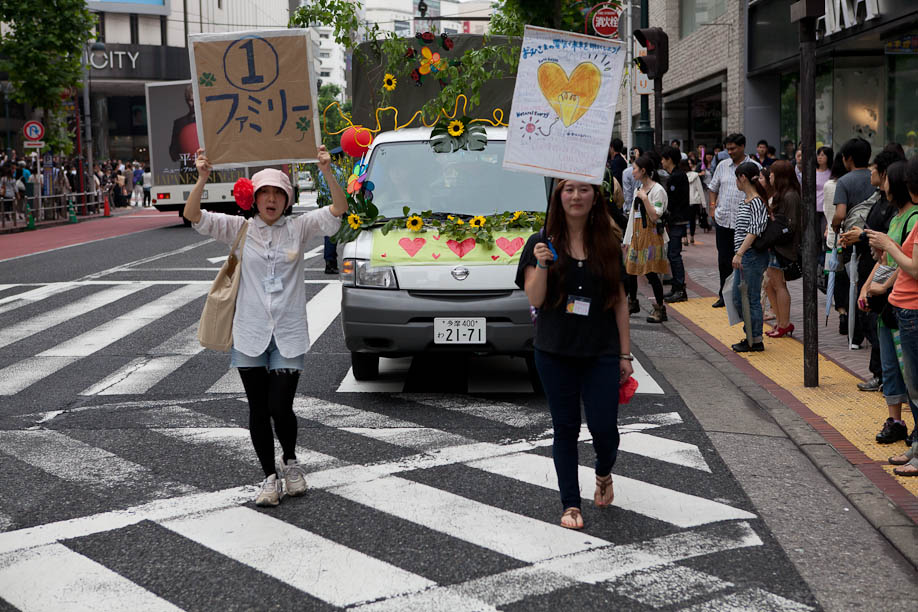 I was surprised to see the number of children that were protesting...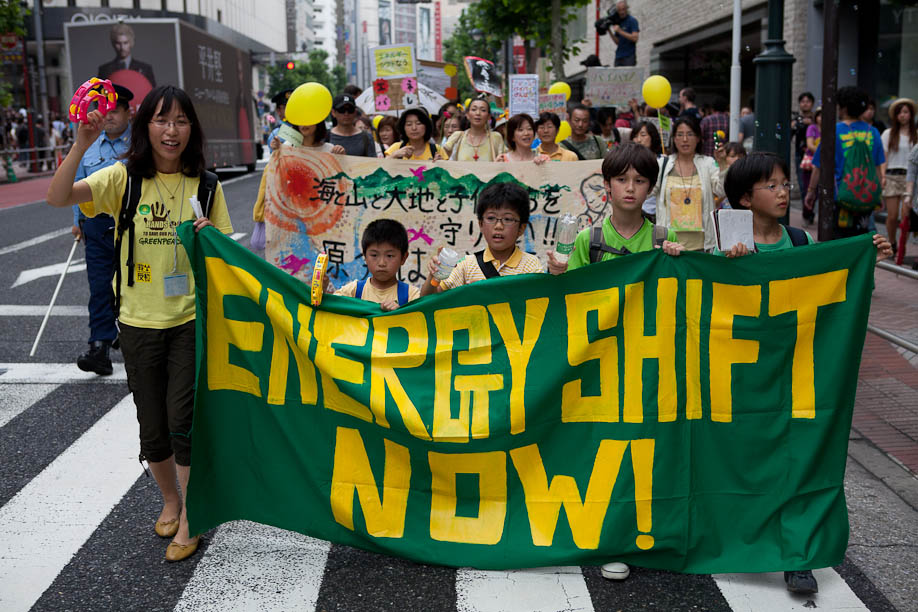 In Shibuya, the police had broken the protesters in small groups which seemed to remove a lot of the energy from the protest...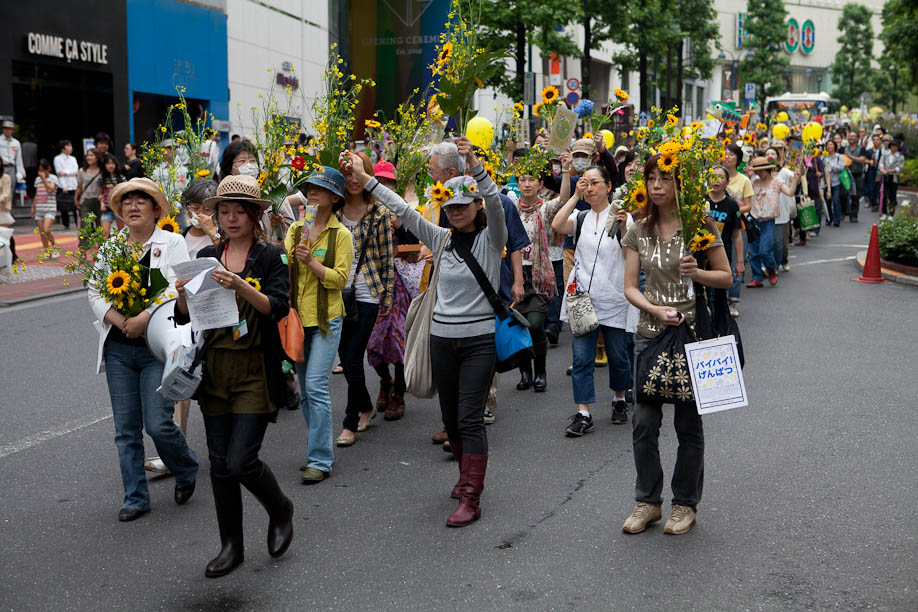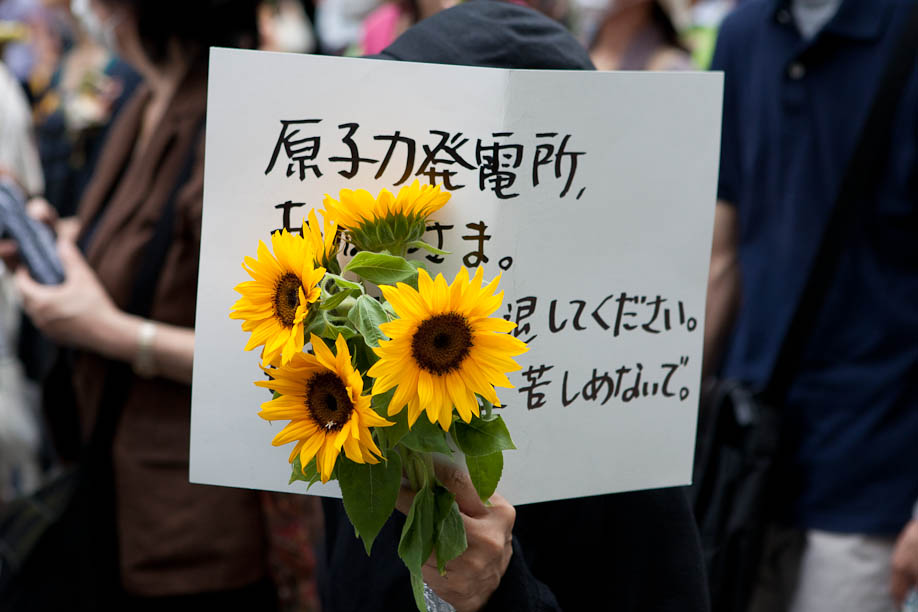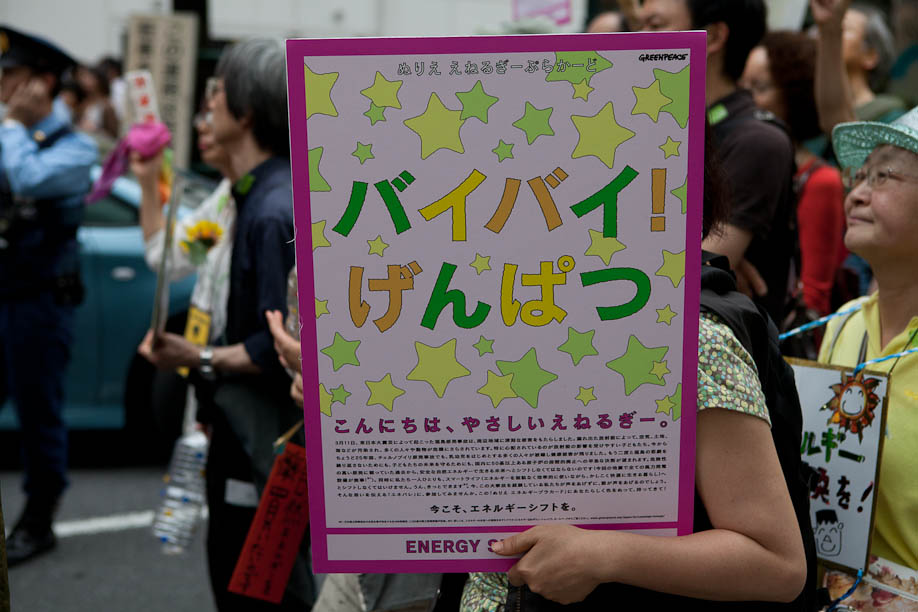 Down shift... I like the drawing on the sign on the left. One thing about Nuclear Protest photos...if you study them for a minute there is always something interesting you didn't notice at first as there is so much happening.
We must stand up together...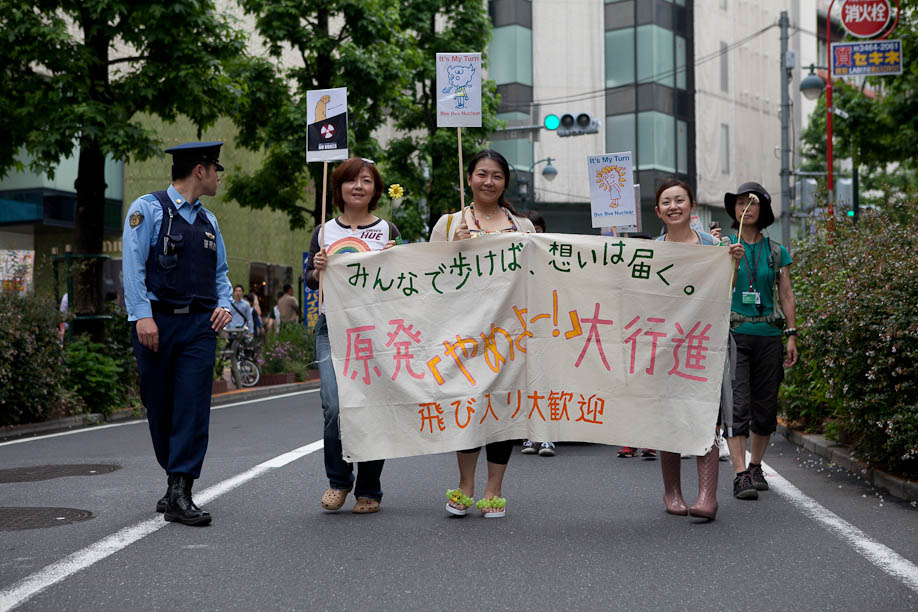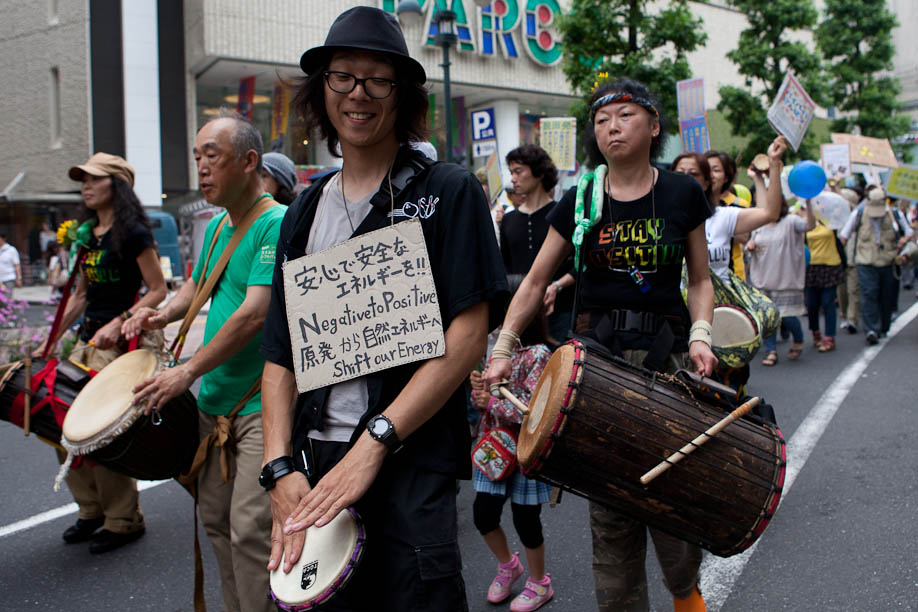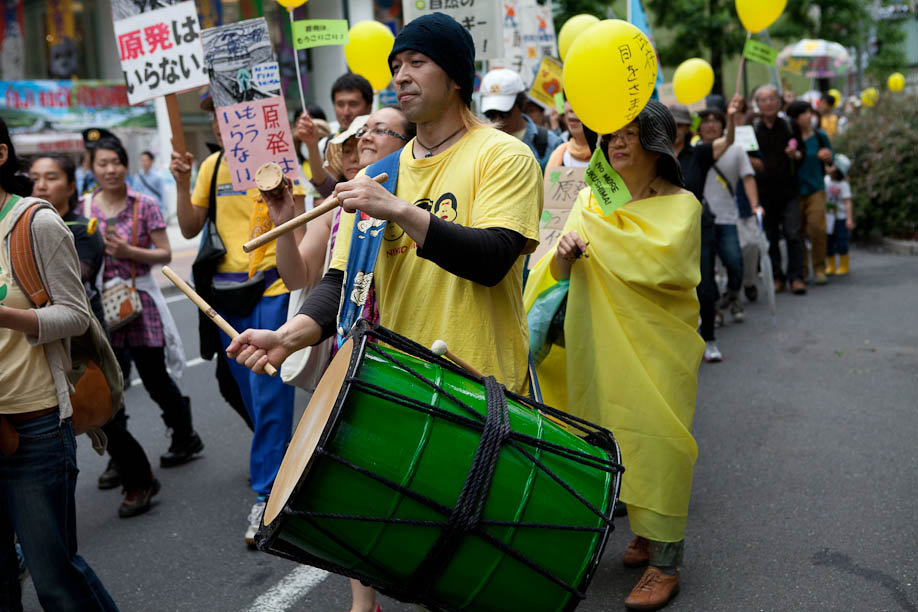 Lots of people taking pictures...You don't see these types of protest on this scale in Tokyo.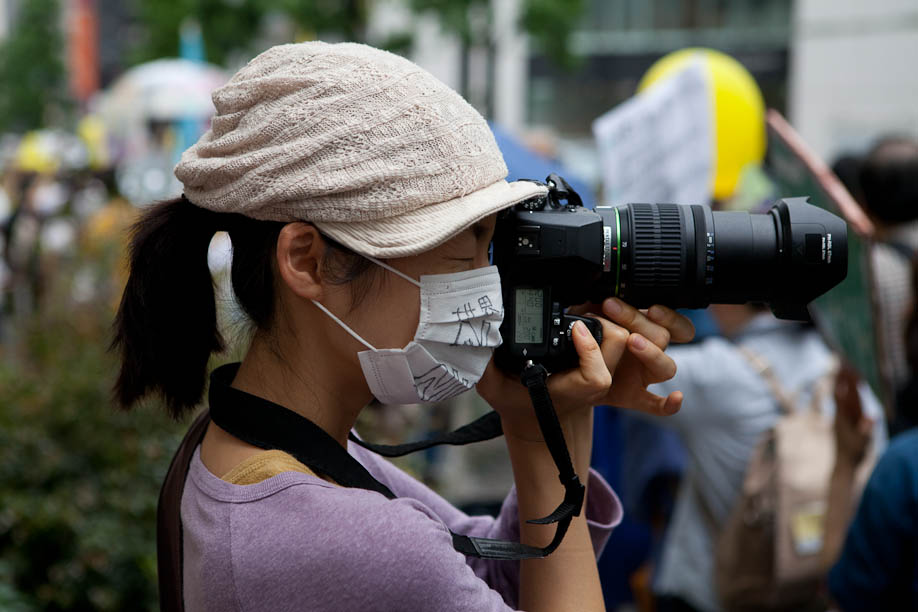 There is a lot of anger and frustration at the government's management and mismanagement of this disaster...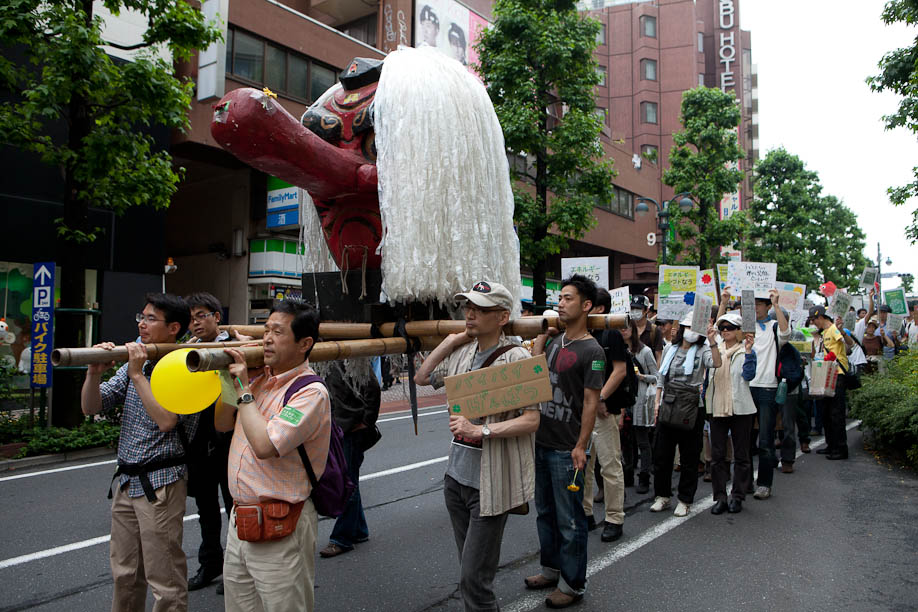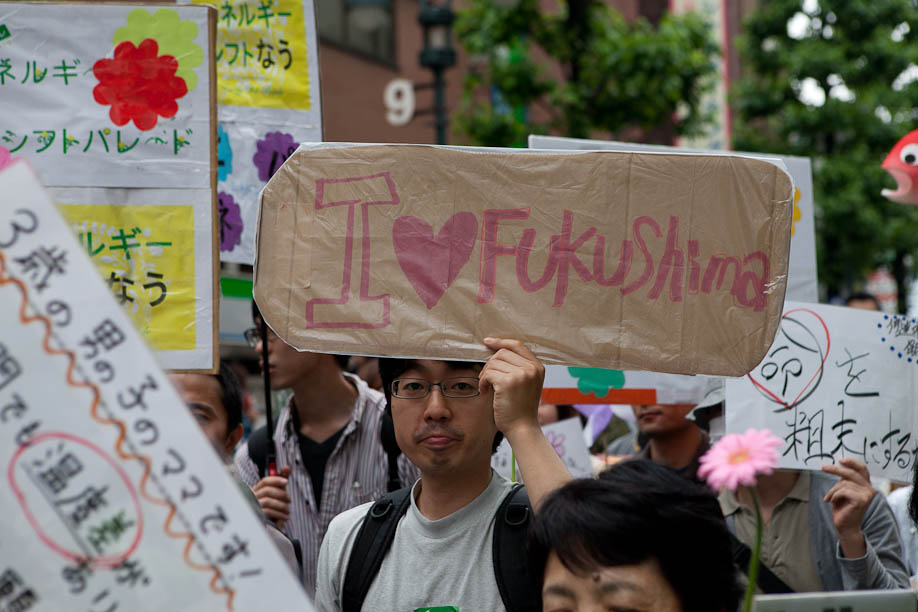 I was again impressed with how professionally the police were able to handle protests of this size... Interestingly I was speaking to a few reports who mentioned that they bumped into many uncover police officers within the protesters...interesting.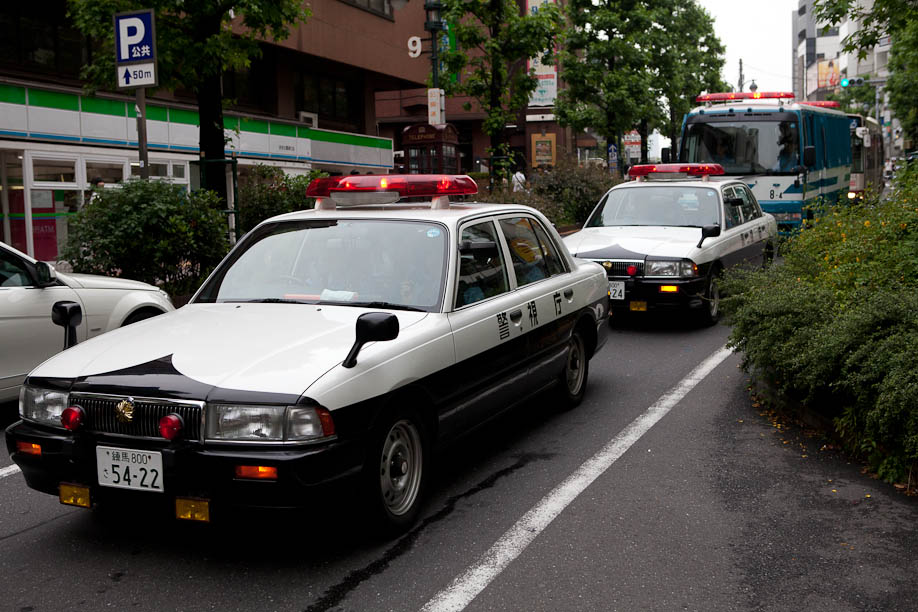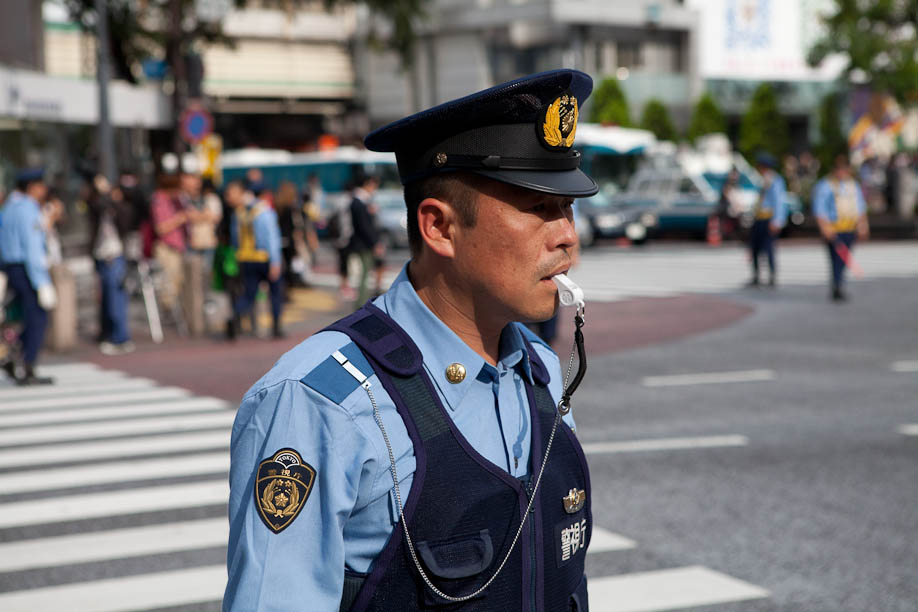 Shibuya was interesting but it was fairly mellow as far as Nuclear Protests so I decided to head to Shinjuku and see how that one was progressing...
I quickly realized Shinjuku was on a completely different scale...
Fitted with their own Punk Rock Banks...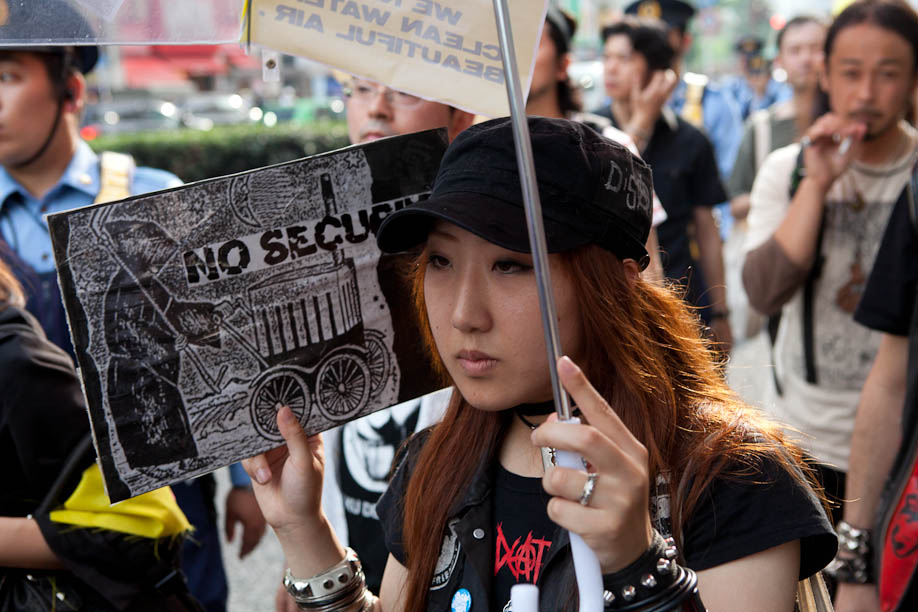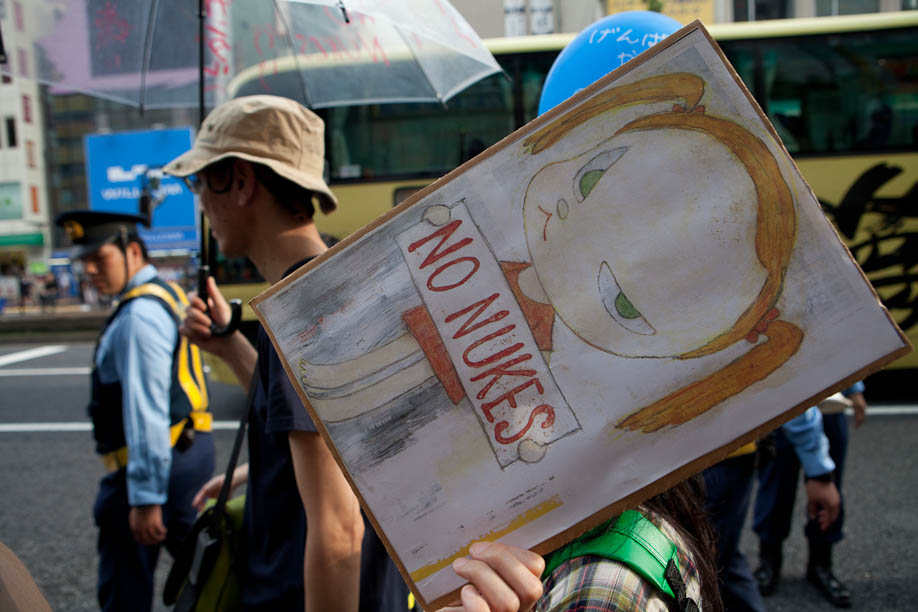 Sayonara Nuclear Power...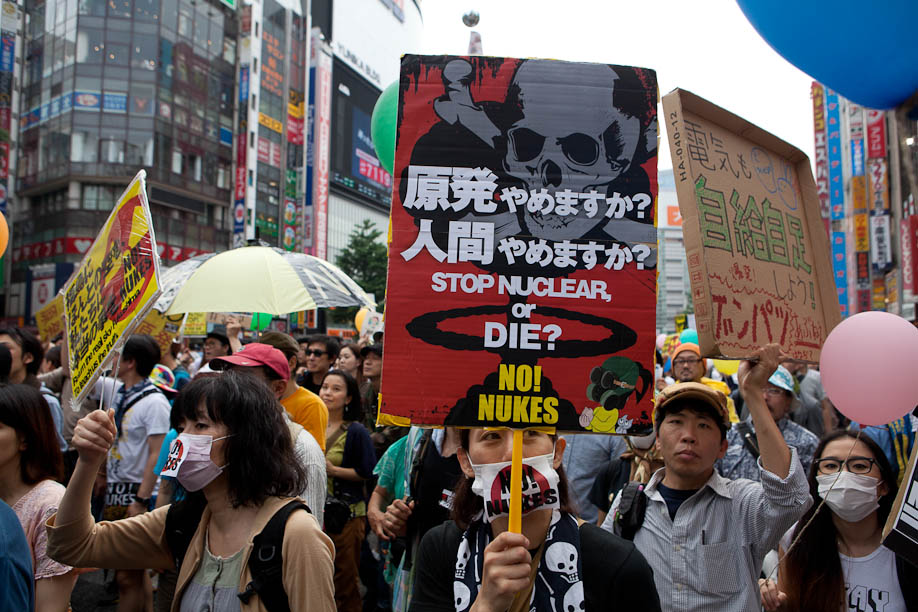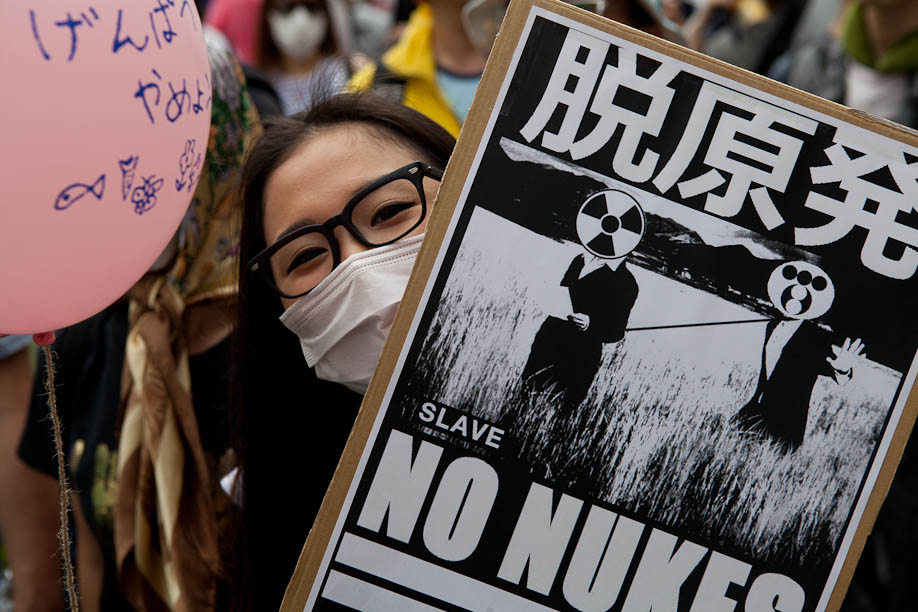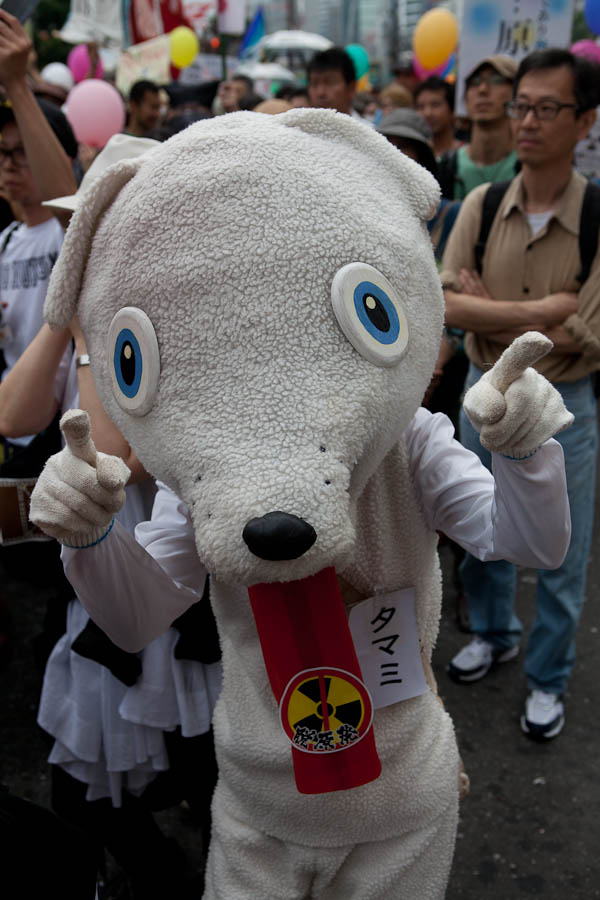 Can you drink a little more? (referring to Japan raising the acceptable limits of radiation)
Mama, what's my future...
Hey wait he is shooting me!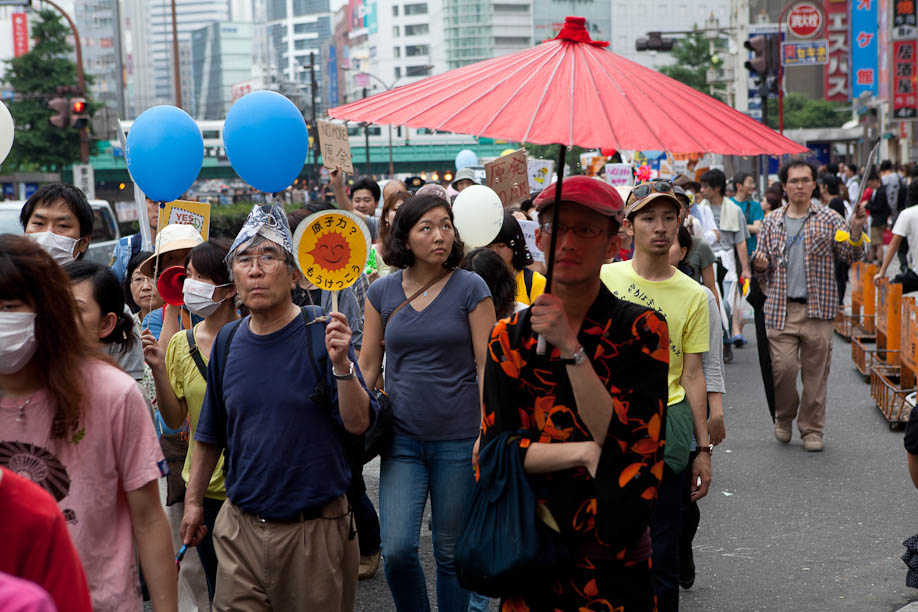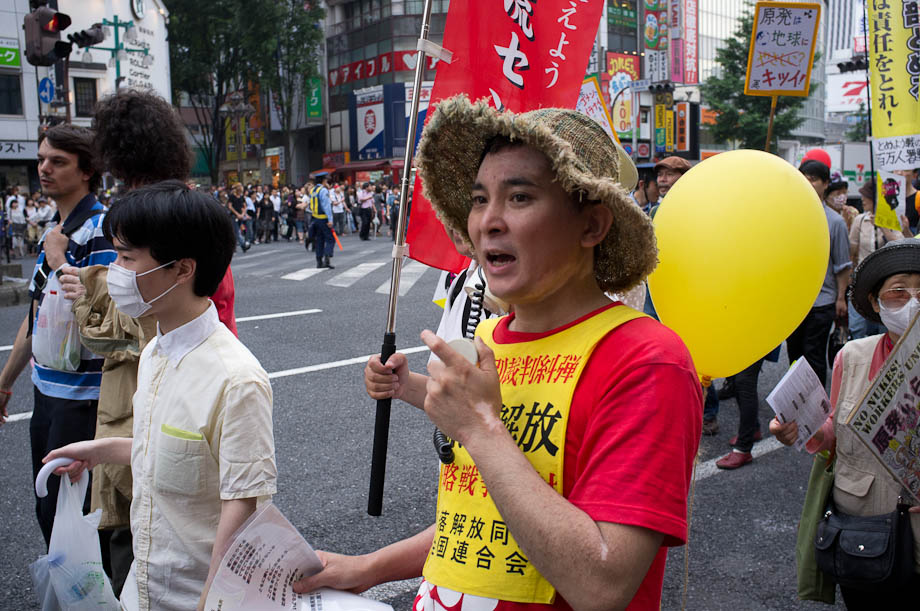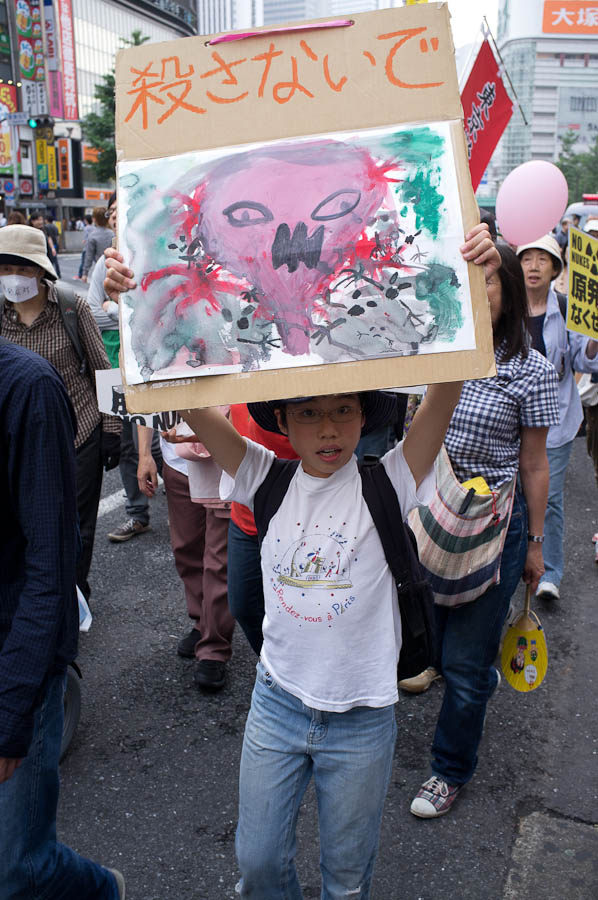 Check back tomorrow for the 2nd half of the protests...I have never seen anything of this scale in Tokyo.
Japanese Word of the Day: 不満 (ふまん) fuman – dissatisfaction, displeasure, discontent, unhappiness, disgruntled
example:
日本ではみんな、原発につよい不満をもっています。
Everyone in Japan is very frustrated with the current nuclear situation.
If you like what you saw today, please share it by clicking one of the links below. Thanks and see you tomorrow!
あしたね!