Bruce Gilden Tokyo Workshop
I spent the weekend at Leica Ginza attending the Bruce Gilden Workshop. Bruce is an amazing Magnum Photographer who has an agressive style of street photography that produces some pretty amazing images. He will judge your photographers in the same 'Brooklyn style' in which he rates his own. If you haven't been to Brooklyn or New York City then you are probably in for a surprise. I am fairly thick skinned and direct conversations and feedback don't really bother me. If you want to know if you are thick sinned Bruce's workshop is a good place to find out. My good friend Pieter Franken took this shot of me on the street...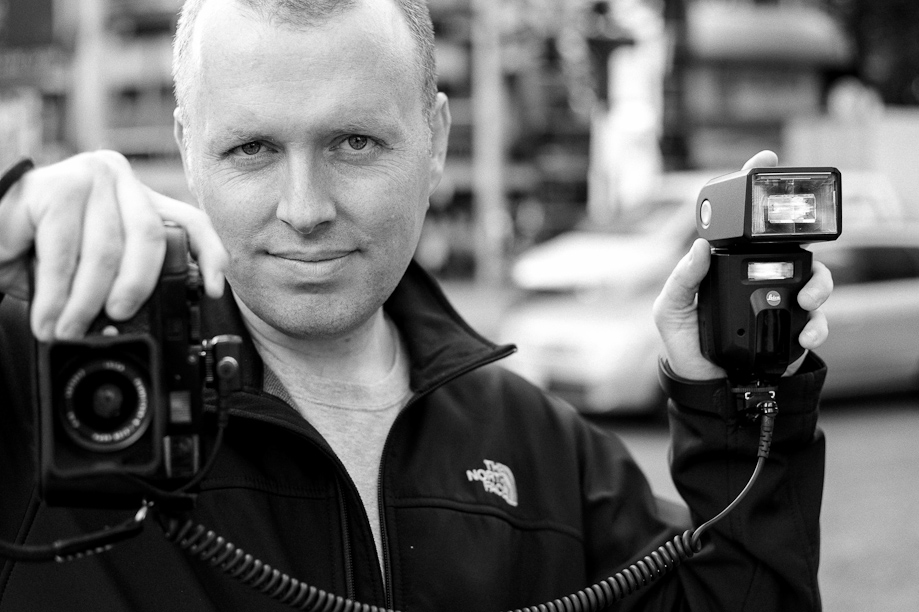 The format of the workshop is to go out shooting until late in the day and then we all met up at Leica Ginza for photo reviews and critiques. A lot of Day 1 for me was getting comfortable with shooting off camera flash on the street.
Here were my first day submissions: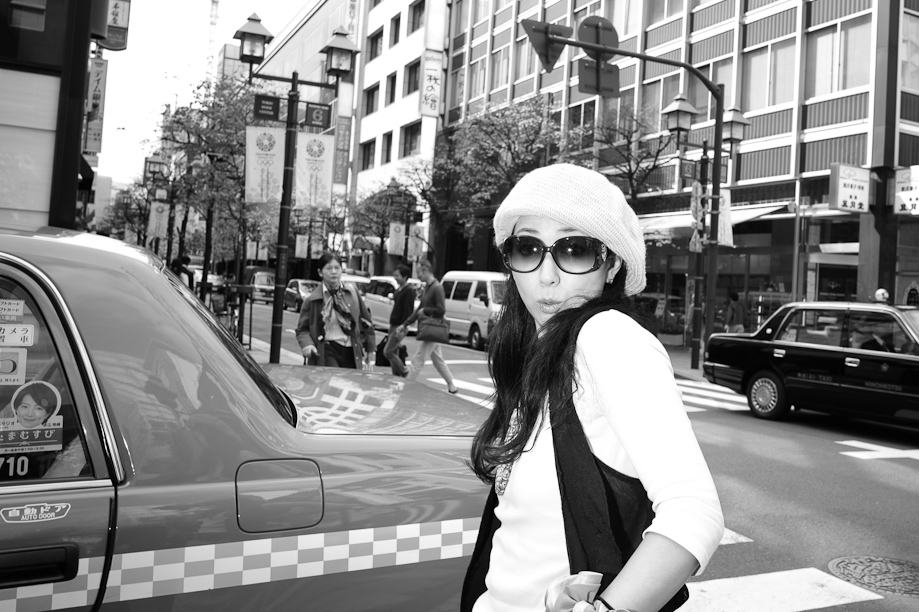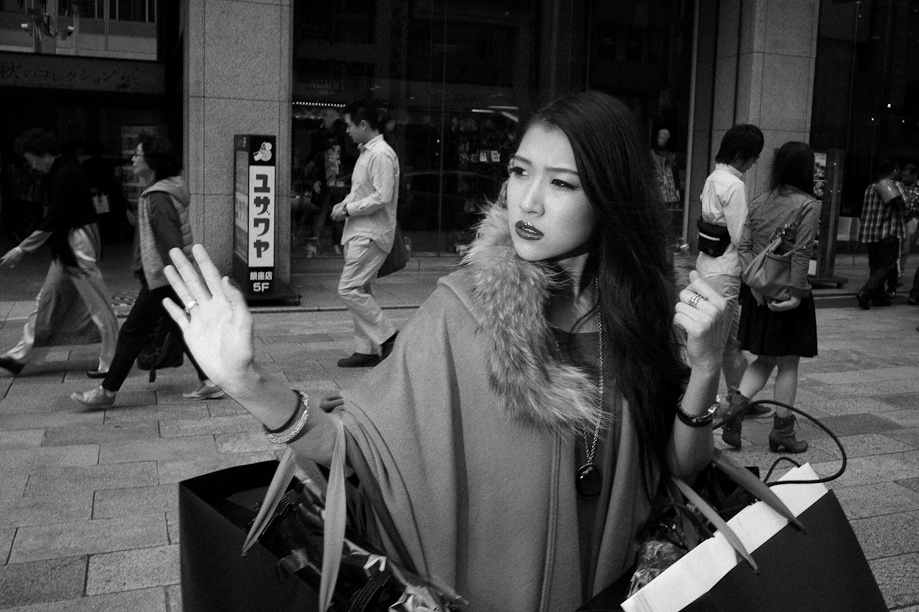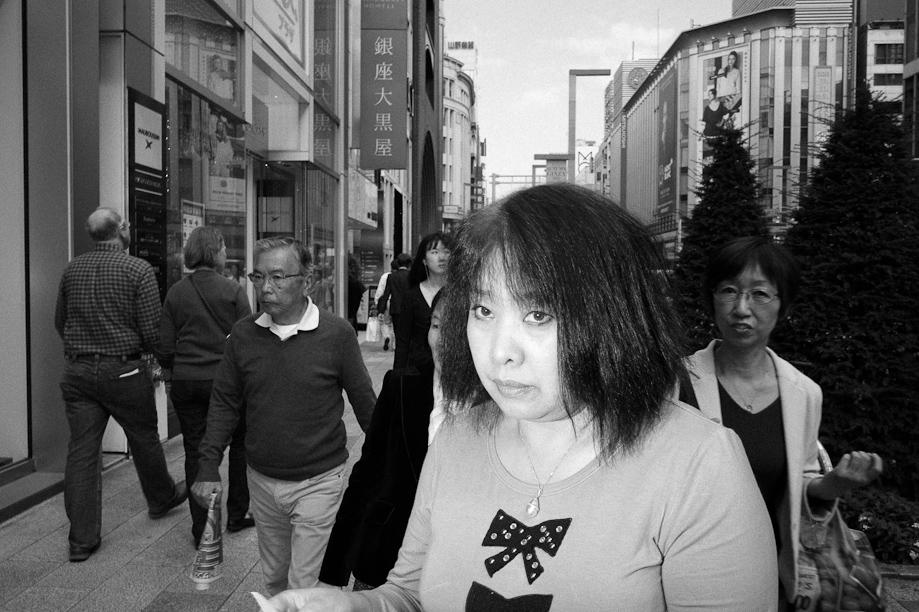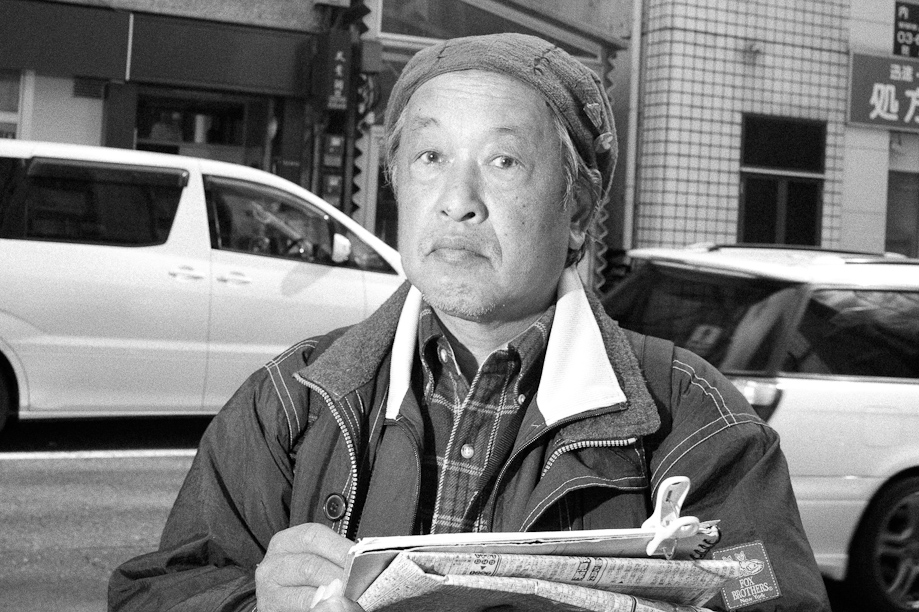 This was Bruce's favoriate of mine from Day 1...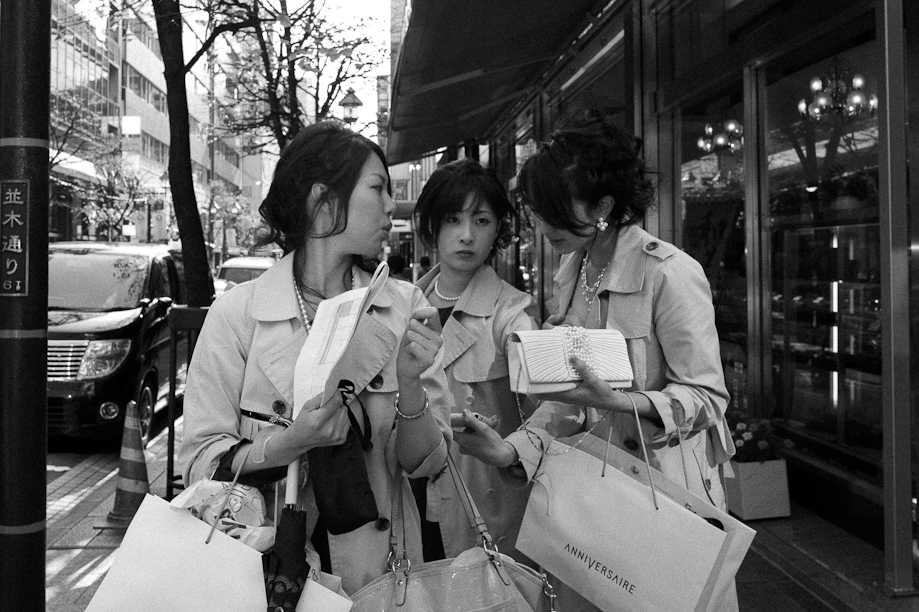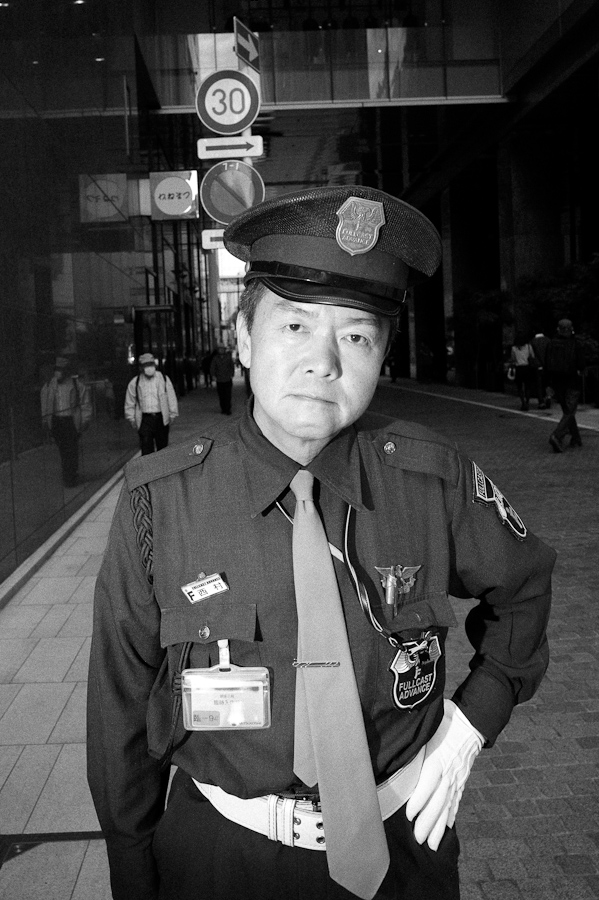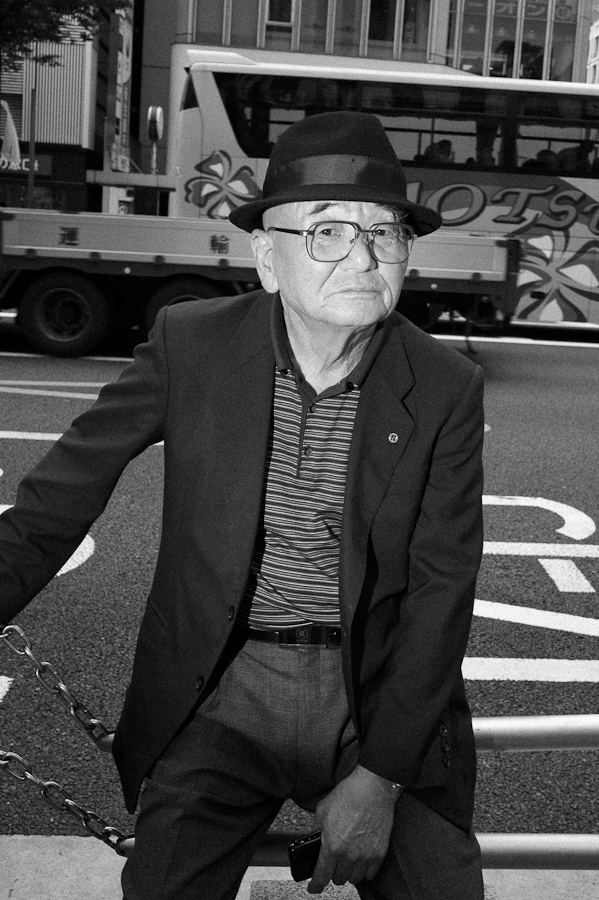 We also spent a lot of time talking about this one... I really liked how this one came out.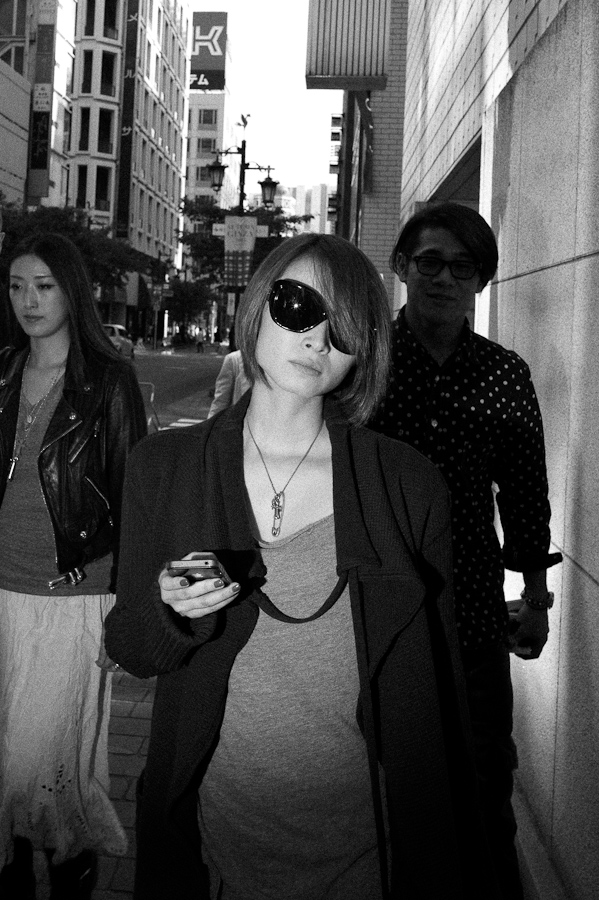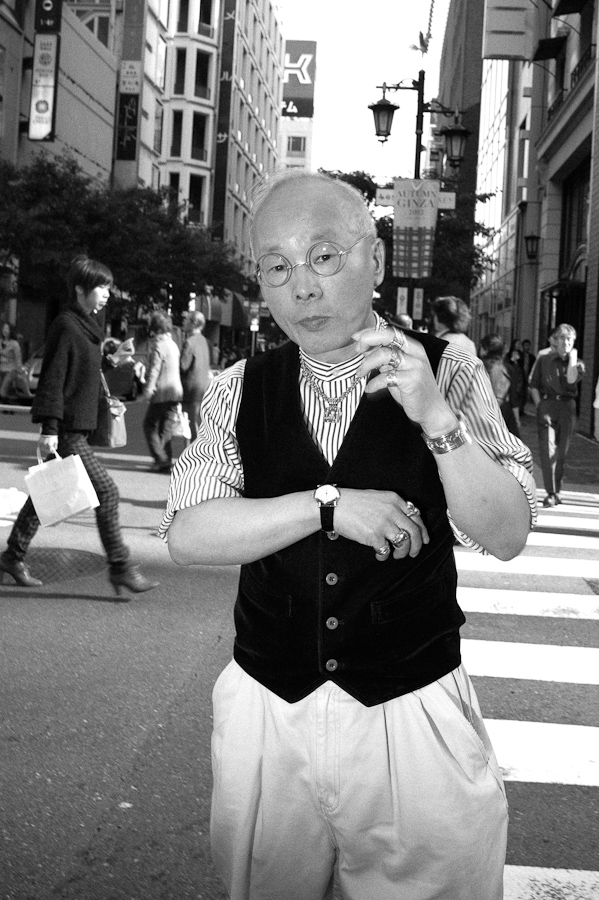 For the technically inclined my settings were (about); F/16, 1/180 per second, at ISO 400 with a flash ~1/8 to 1/16 power. You really need to experiment to make sure you are getting the look you want. Day 1 was about getting control of the settings and getting comfortable shooting in this setup. You are prefocusing and pre exposing so you need to make sure you are in consistent lighting conditions and shooting from an equal distance. My biggest shortfall was needing to close the gap and become more comfortable shooting closer...and I mean shooting within a few feet. The challenge is really to get a shot before you get a reaction from someone if you are trying to take a candid shot.
After the day of shooting we would meet for reviews. One good piece of advice was to bring prints for review as it is easy to move them around and group them while reviewing.
I think my Day 2 images improved quite a lot... I was technically stronger and quicker to frame my images up close.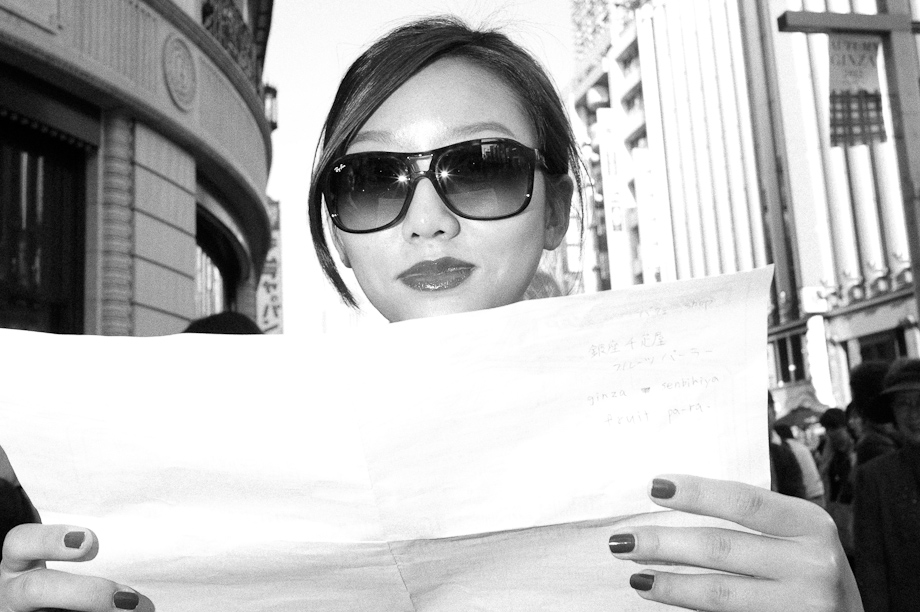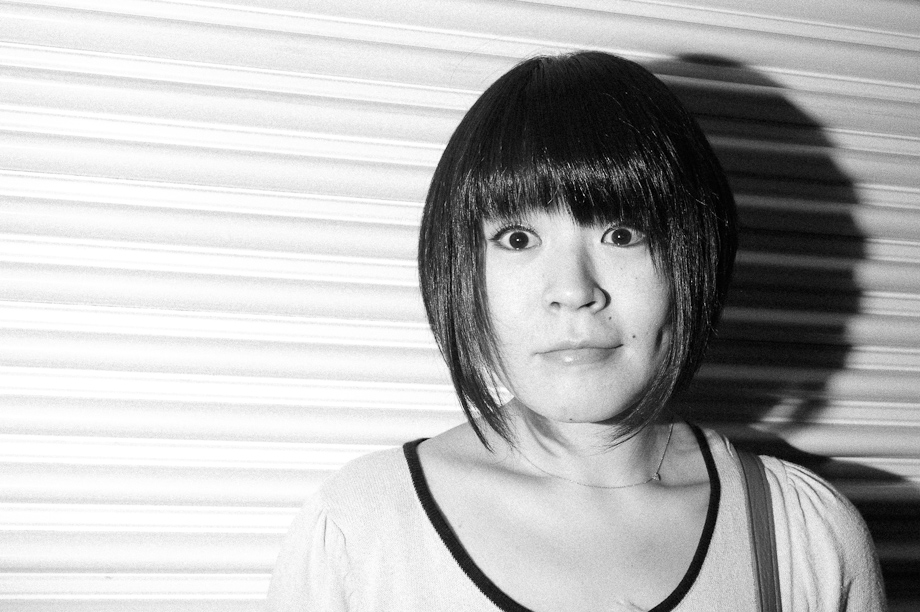 I have actually bumped into this guy before... it his blond wig and baby blue and white Alice in Wonderland outfit!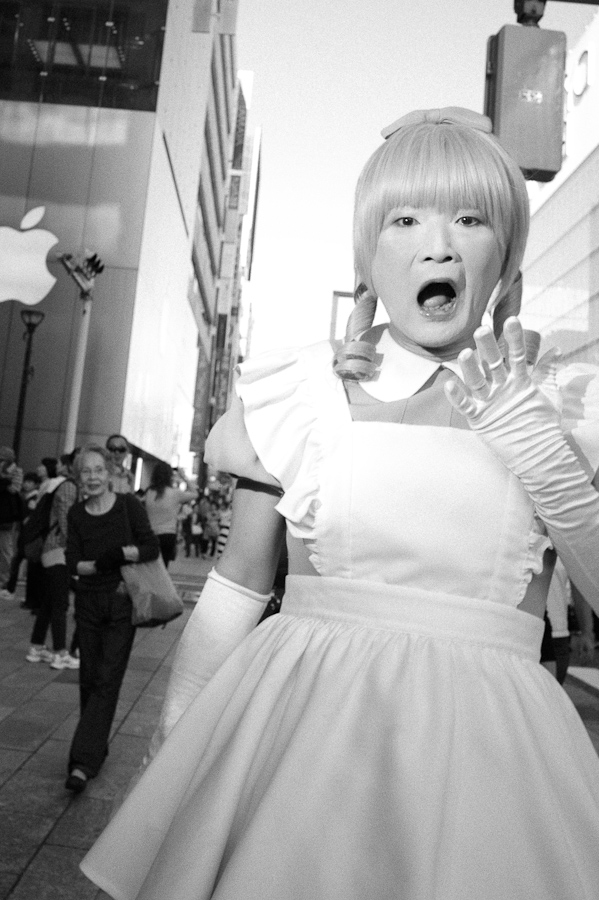 I was very surprised to see he was also carrying an M6!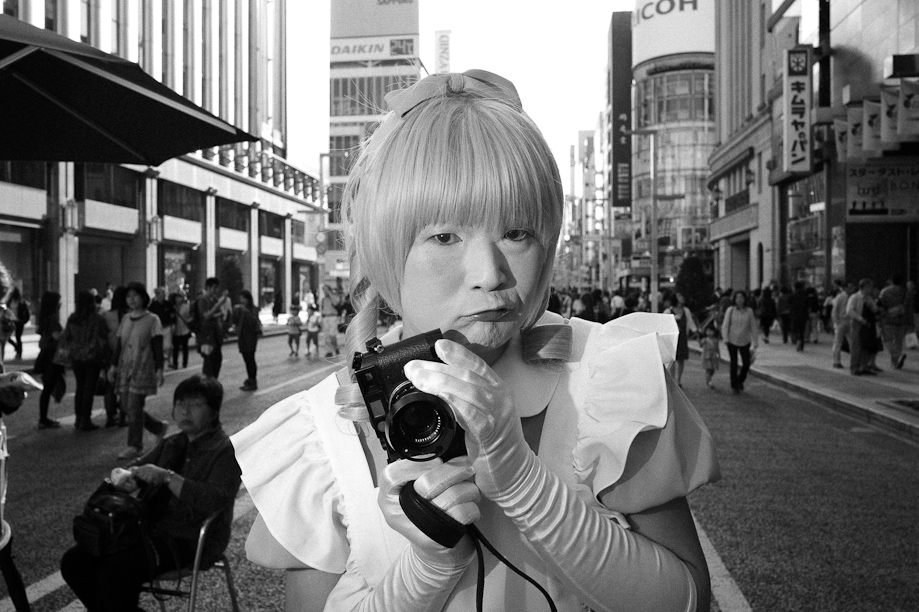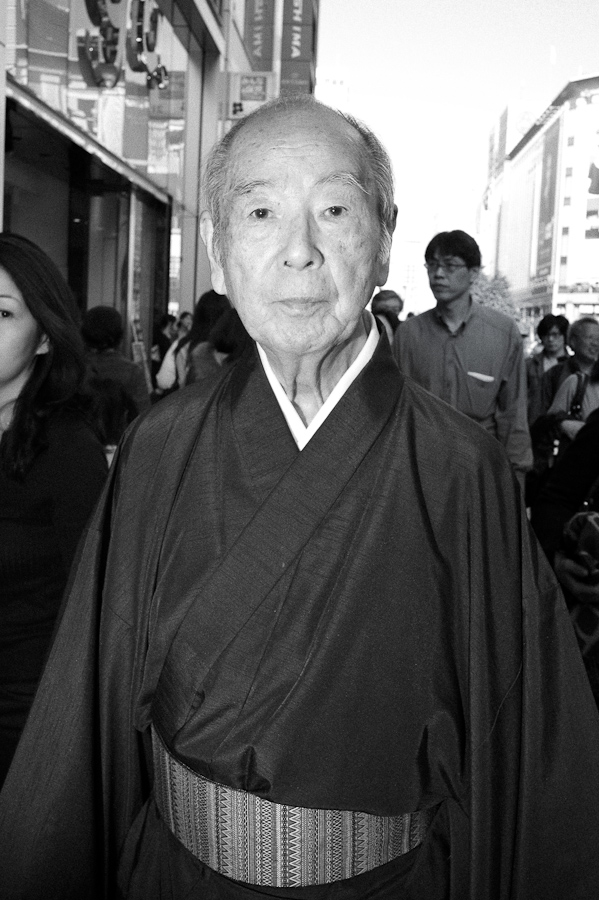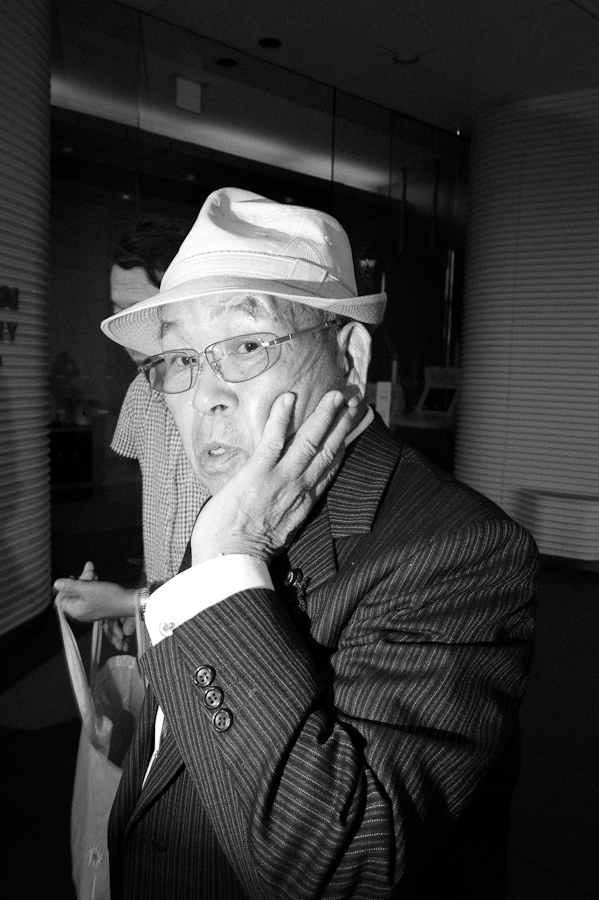 This is one of my personal favorites...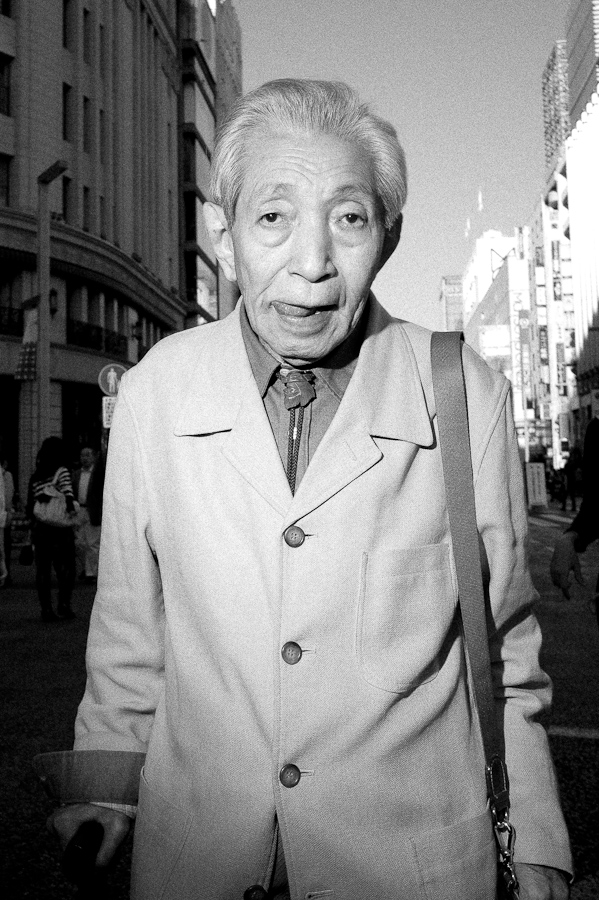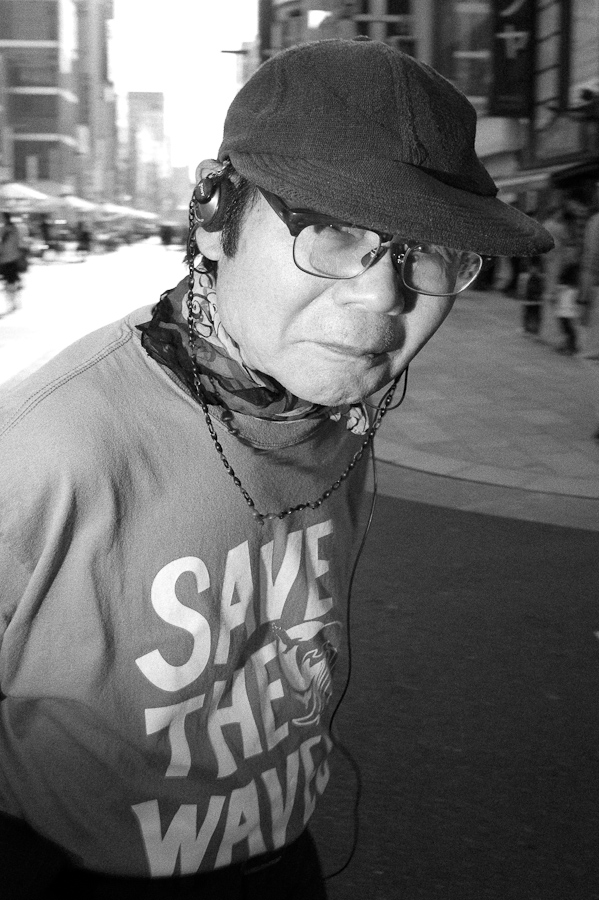 One of my biggest fears of shooting flash on the street was how people would react. Honestly you are working so close that people aren't even sure that you are taking a photo of them. Most people just smiled, laughed or waved when you took their photo. I also said 'Thanks' or 'Arigato' always. Often I would stop and talk to them and show them the photo. This was one of the only people I bumped into that wasn't amused...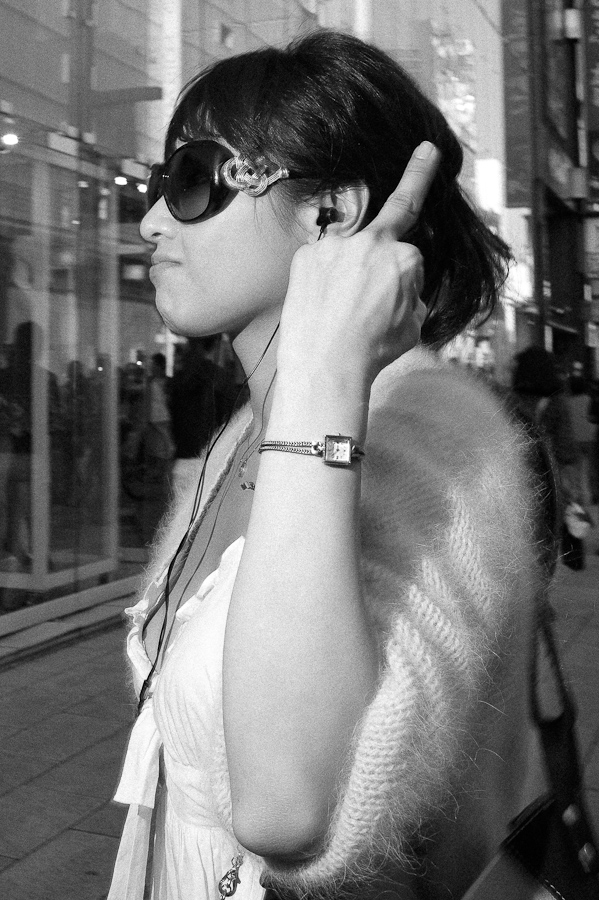 For me the most fun of the weekend was getting out with my friends and shooting...
Meet Pieter...
Here are some of the outtakes that didn't make it into the daily submissions...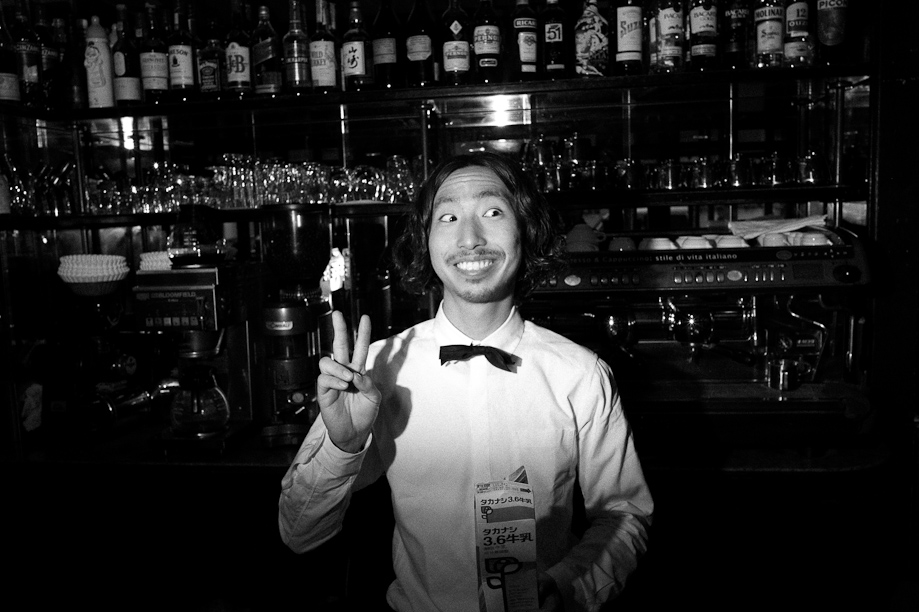 It must have been 'men in customs with cameras weekend' in Ginza... This guy was in his full blown space commander suit and a bright red wig. He had an old film camera set up on a trip pod. When I snapped this picture he was taking a reading from his light meter.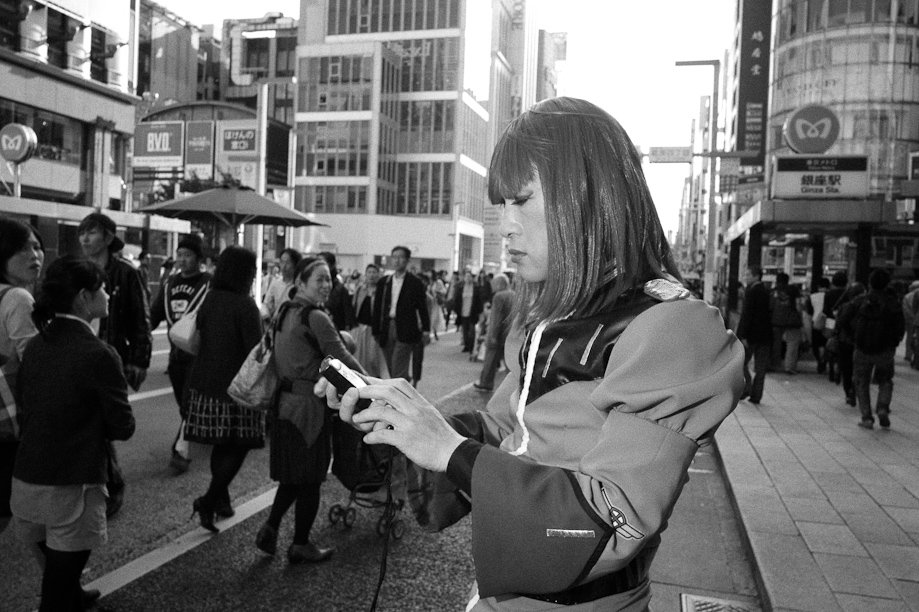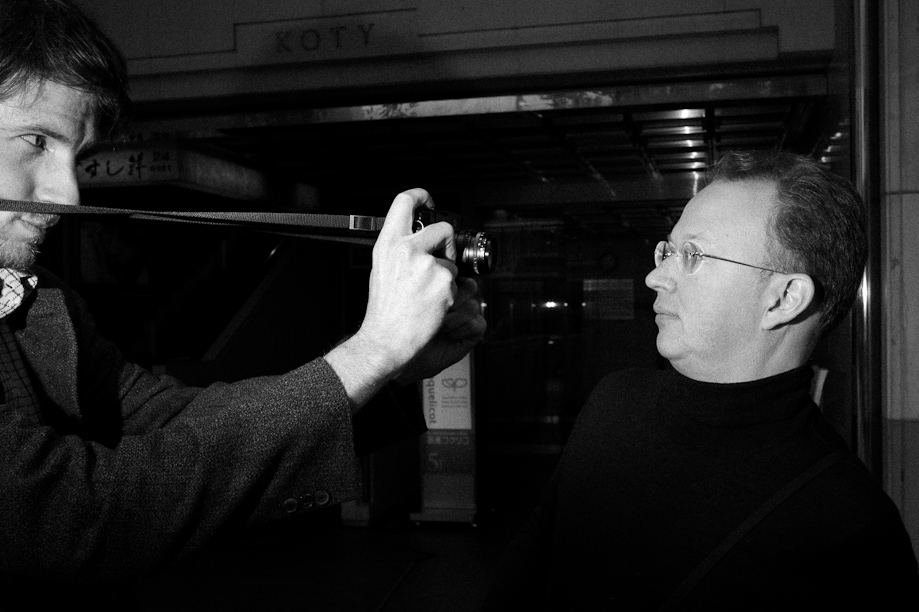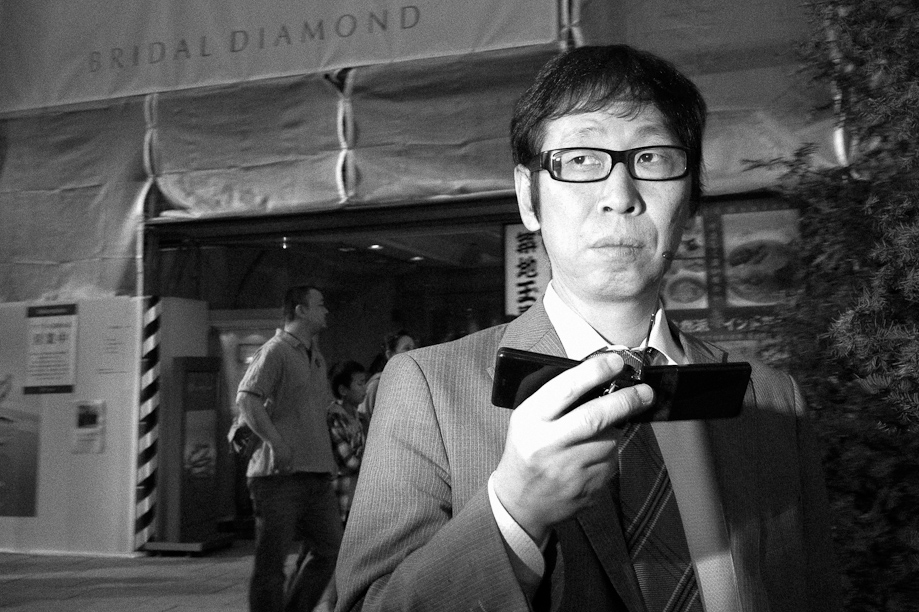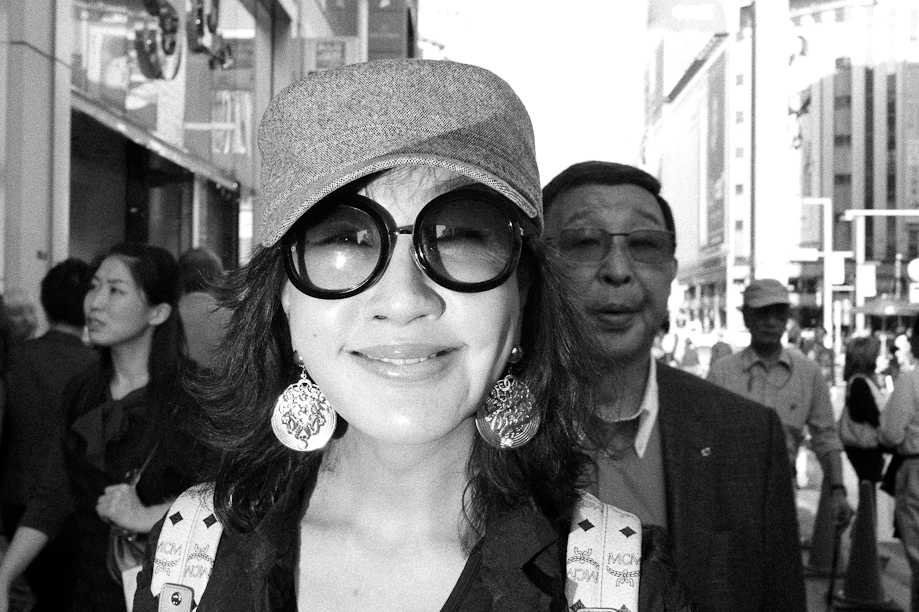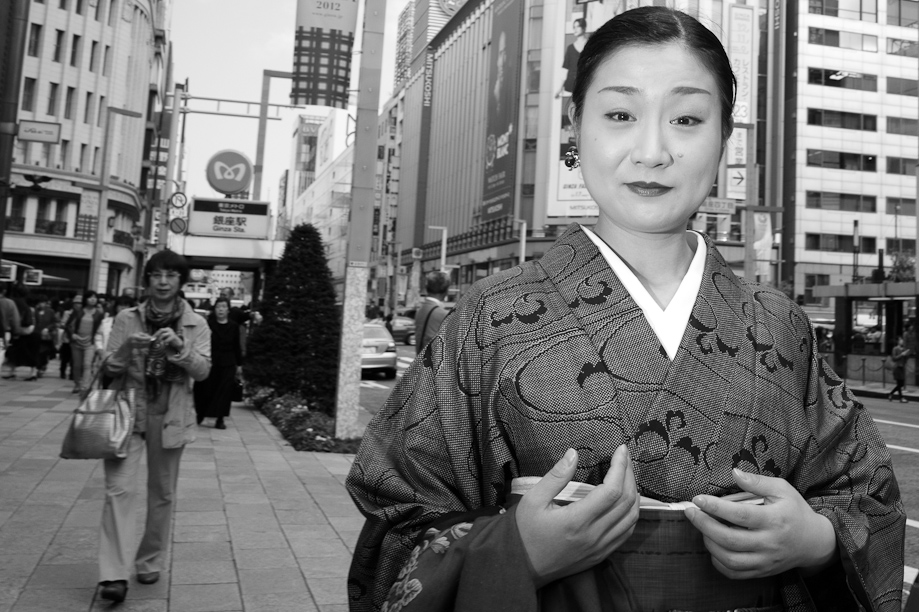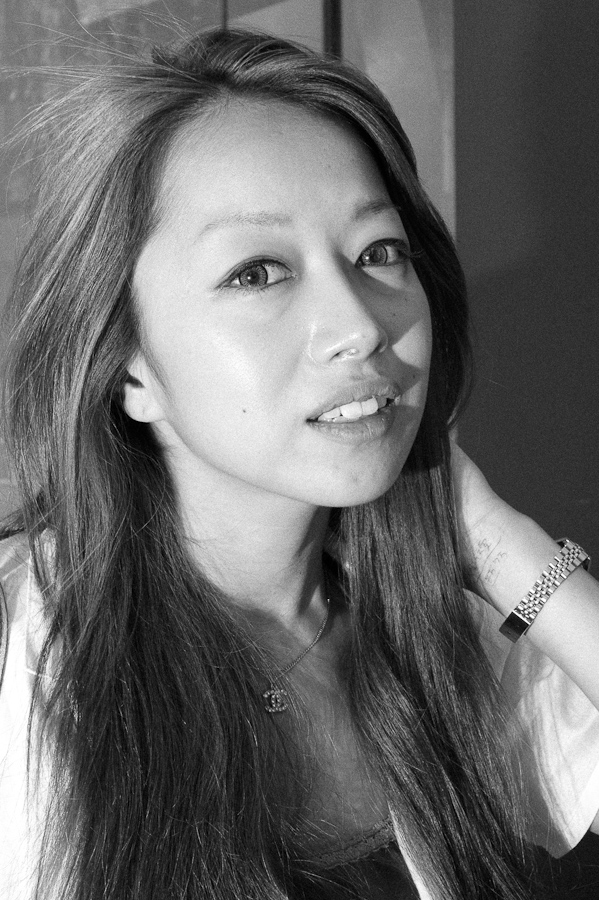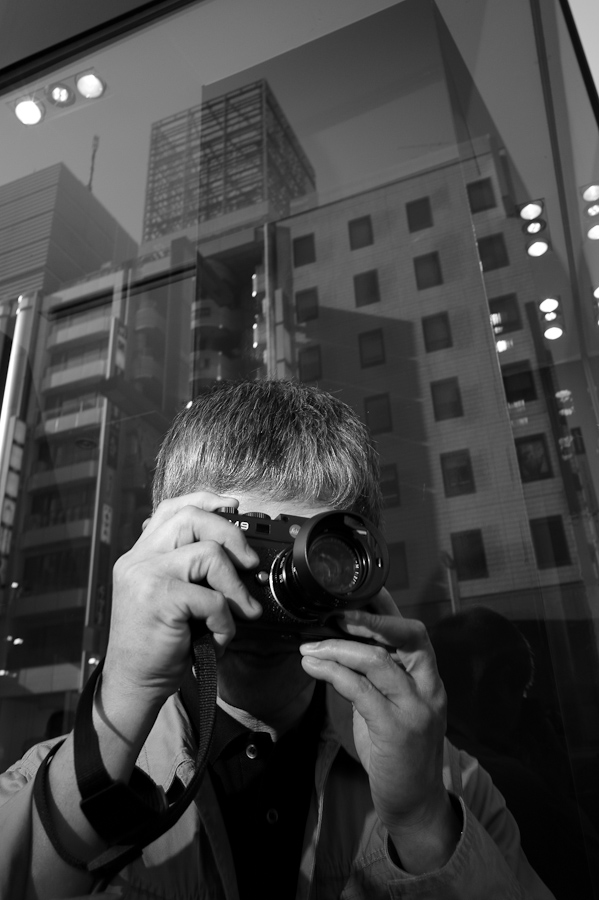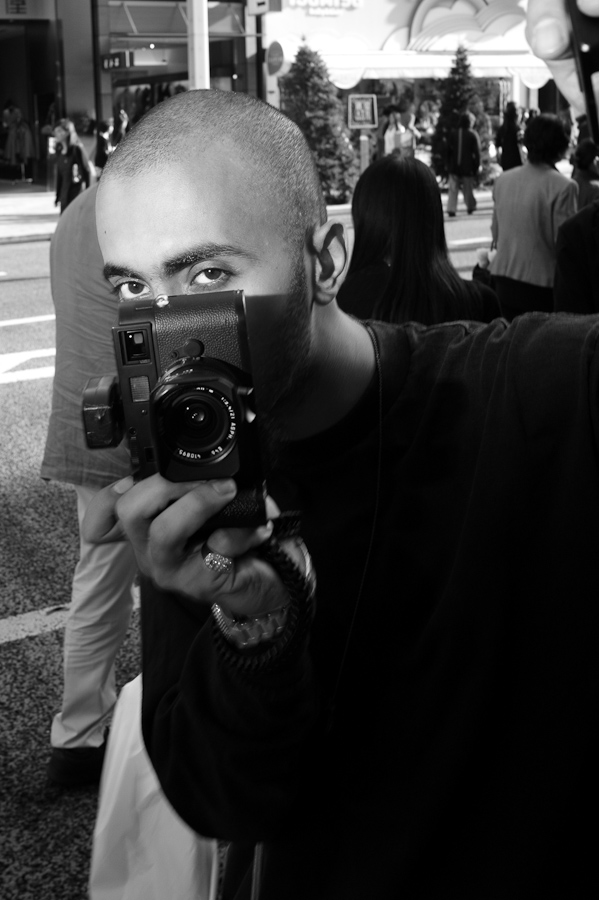 All in all it was a great workshop. Thanks for stopping by today...