The Card Shop
I was speaking to my wife the other week and she mentioned that my photos would make great cards. She wanted a set of cards of my favorite shot of the Geisha in Kyoto that she could use when she writes notes to her friends. I ended up ordering a few other boxes as well that I could use as Thank You cards when I need to thank someone related to ShootTokyo. They arrived in the mail and completely blew away my expectations. They look so good. I am so impressed with how they came. They are printed on thick thick heavy fine art cards with envelops in a nice heavy box. After some urging from my wife I am offering them to you via my Card Shop in my new Portfolio Site. You can buy a single card and envelope, a set of 10 or a set of 25. Who doesn't love getting a card in the mail?
Pick up some cards and fill someones mailbox with a little happiness...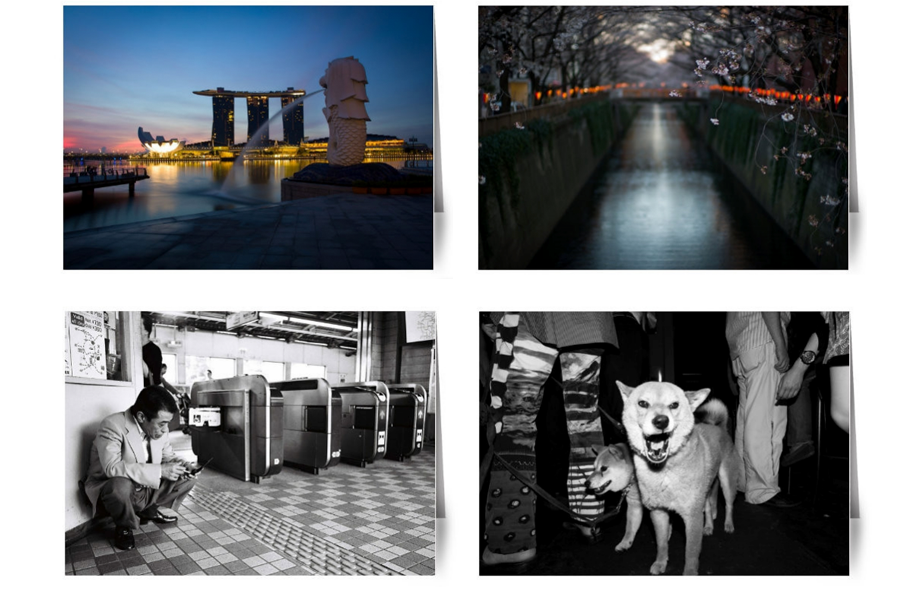 Thanks for stopping by today...