Coming of Age Day
Yesterday was Coming of Age Day, or Seijin no Hi (成人の日), in Japan. This is the day where Japan's youth are welcomed into adulthood with celebrations held at local prefectural centers. You are considered an adult when you reach the age of 20 in Japan. The Coming of Age ceremony is for people whose birthday falls between April 2nd of the previous year and April 1st of the current year. The streets of Tokyo fill with young Kimono clad women everywhere you turn. For photographers it is a great day to hit the streets as there is subject matter everywhere. If you are one of those people that is shy about asking people to take their photograph this, and any other festival for that matter, is a good chance to practice photographing people. These girls are all too happy to stop and pose with a 'peace sign' for you. This is an especially important day when you consider Japan's rapidly shrinking birthrate. 2012 marks the 5th year of continued decline of young people attending this event with 1.22 million young adults celebrating this holiday in 2012. This is down from its peak in 1976 when 2.76 million young adults attended.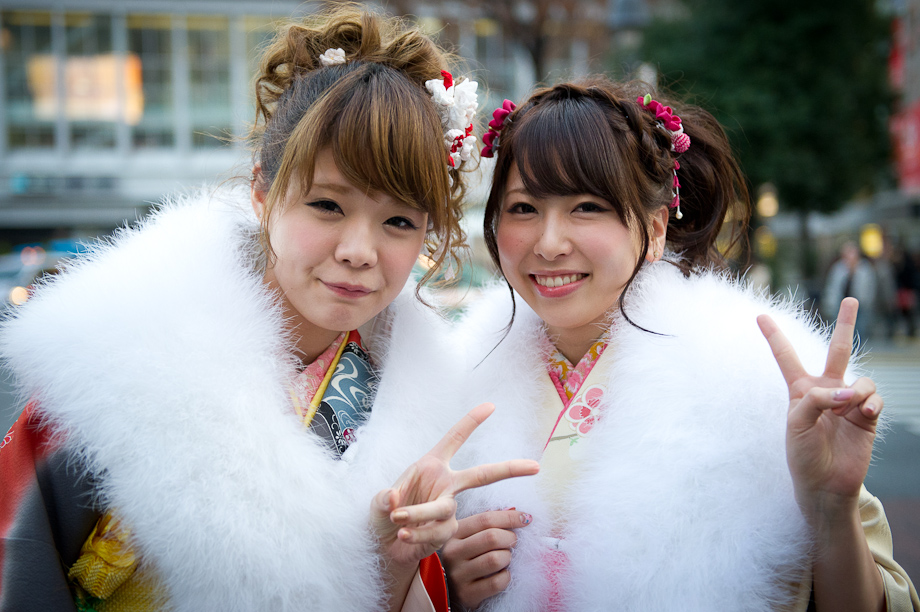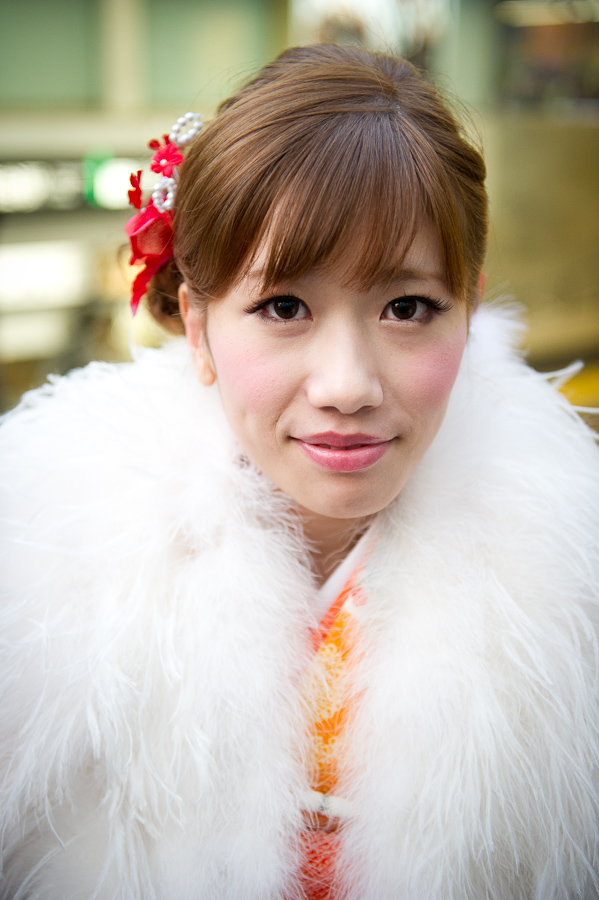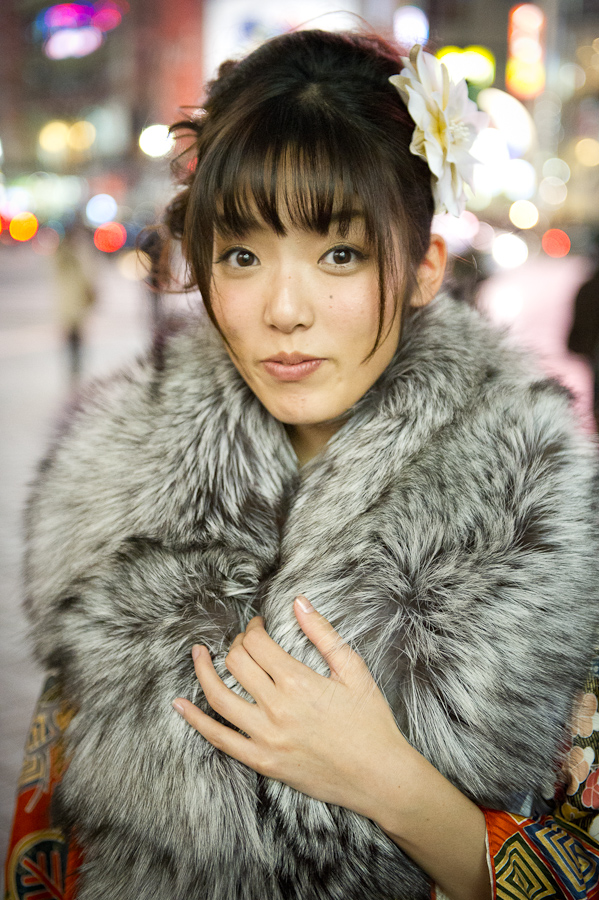 It was a bit dizzying with girls in kimonos everywhere you turn...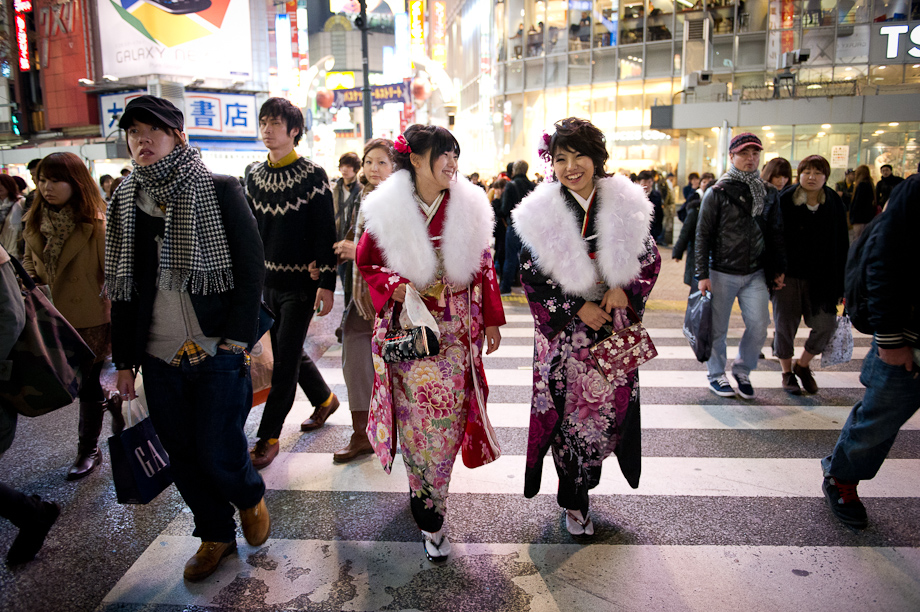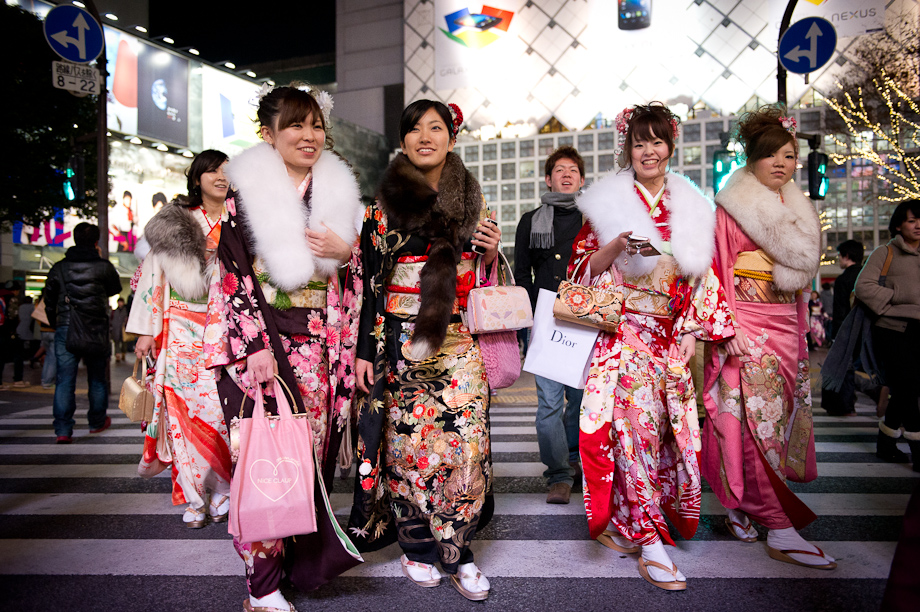 I sat for a while photographing this girl waiting for her friend. I love this day as everyone is all too willing to be photographed.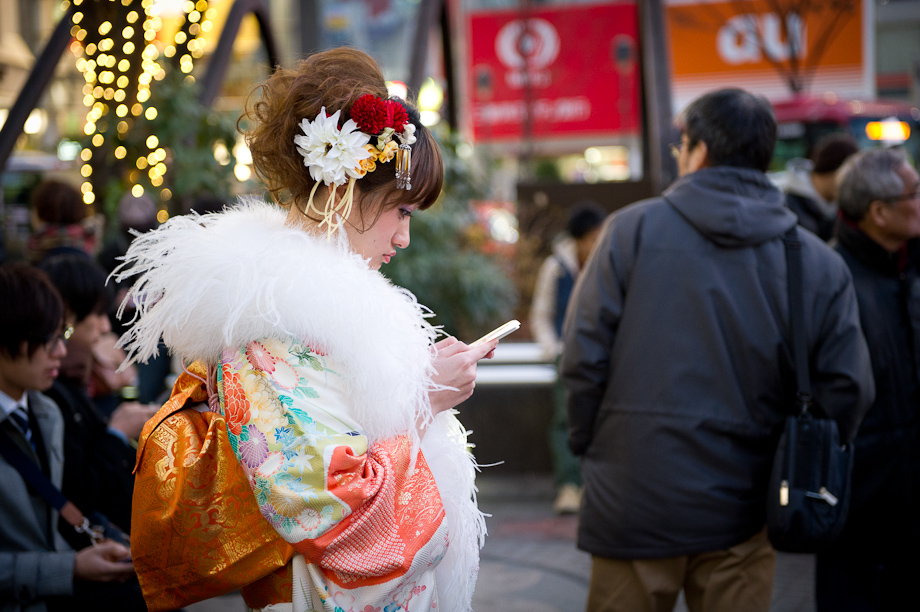 Everywhere I turned there were little Kimono armies...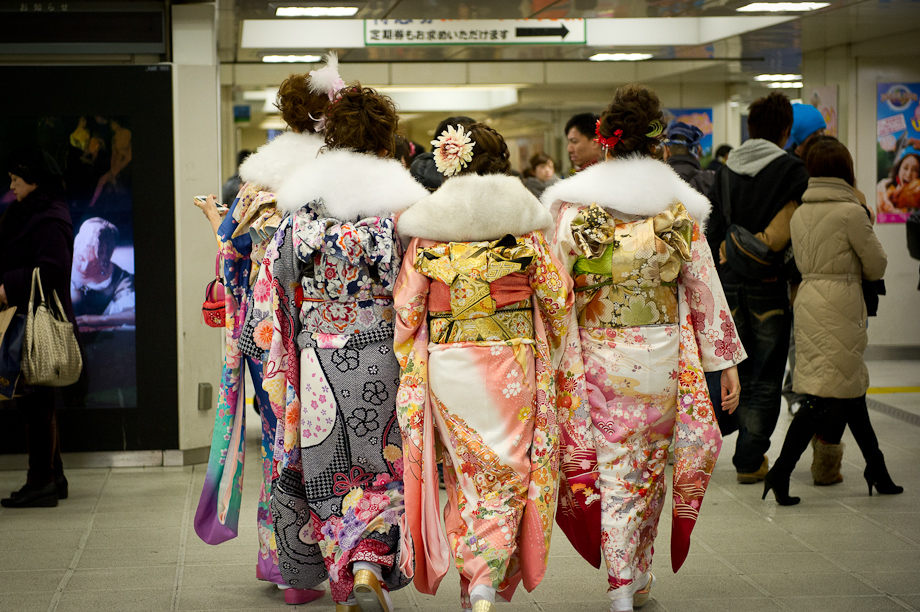 I love the details in their outfits. It reminded me of the beautiful kimono my wife wore on our wedding day...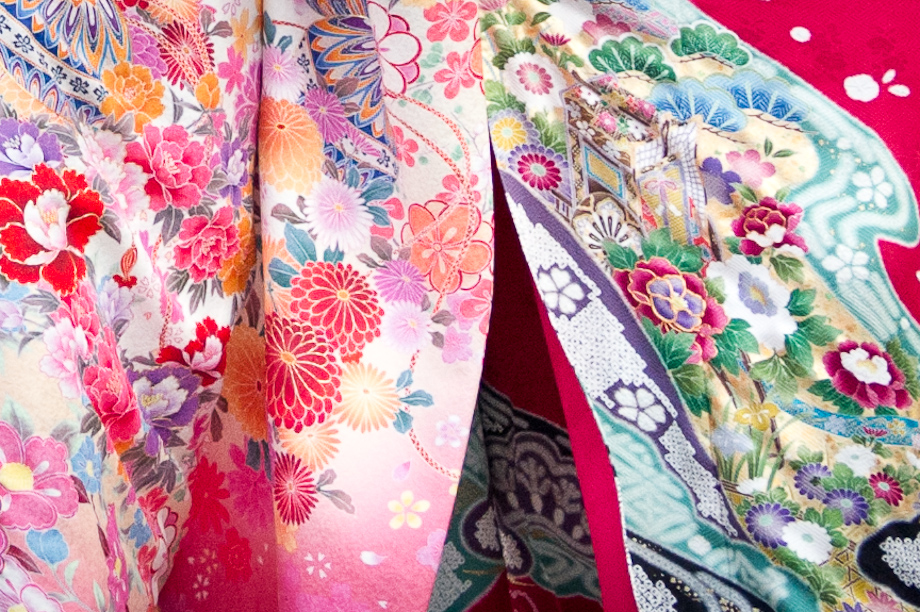 ...and you of course need to capture a picture in front of Hachiko the famously loyal dog.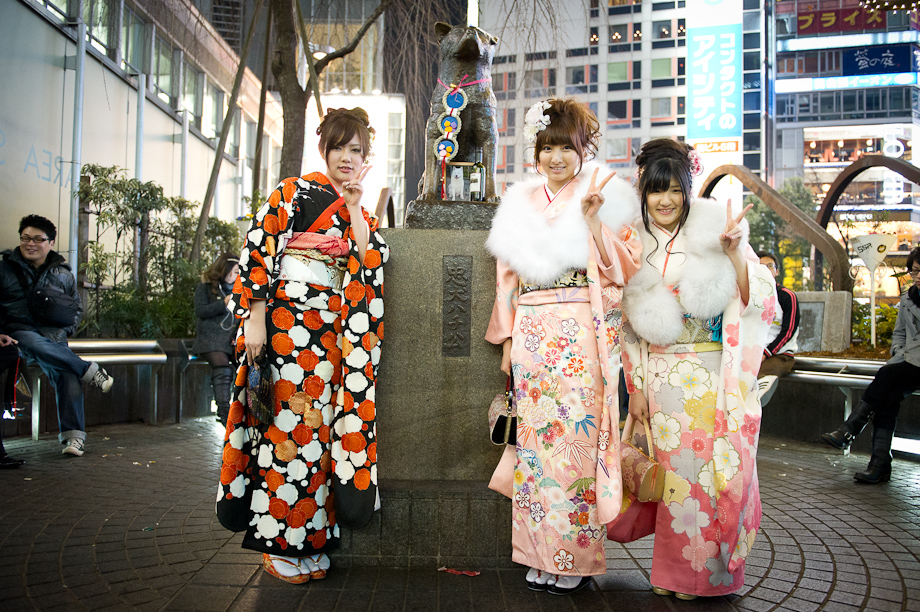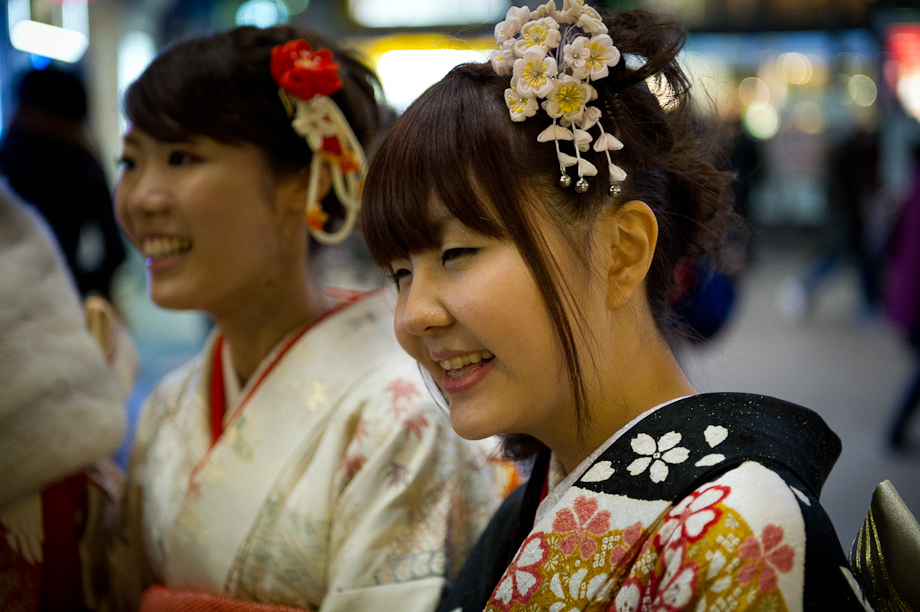 Boys celebrate by wearing black suits...and boys being boys and proving they never grow up to become men...these two broke out into a Judo match on the street.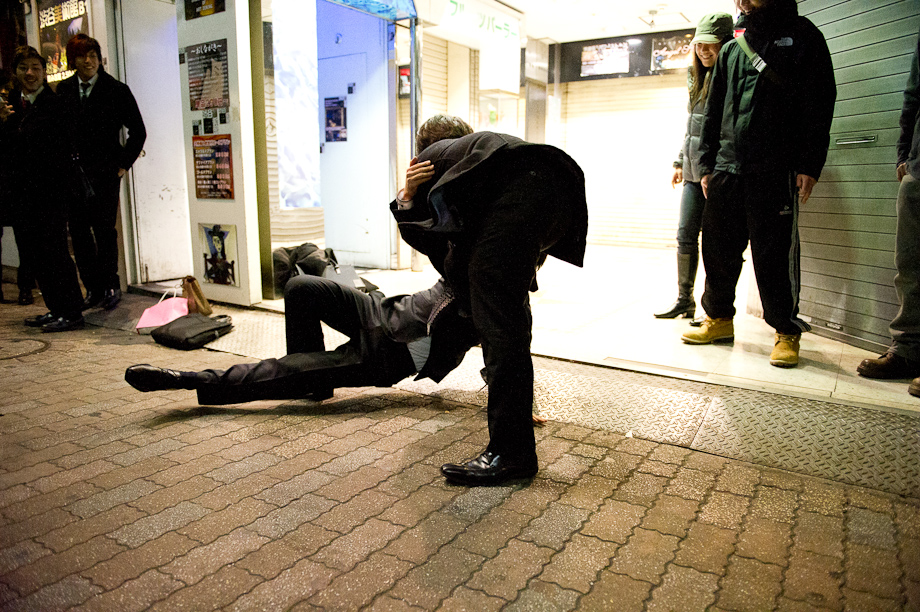 If you like what you saw today, please share it by clicking one of the icons below.