My commute home: Tokyo Earthquake
What a day! I found a video of my office building on YouTube swaying back and fourth. Mine is Shinjuku Maynds Tower, the one in the middle. When you watch it swaying remember its a 35 story office building. With all of the trains where shut down you were left with two choices; stay in the office or walk home. I opted to walk for the 2-3 hour trip. You can check out the Twitter tab on the left for more of a minute to minute account of what is happening. JR Yoyogi Station - Closed....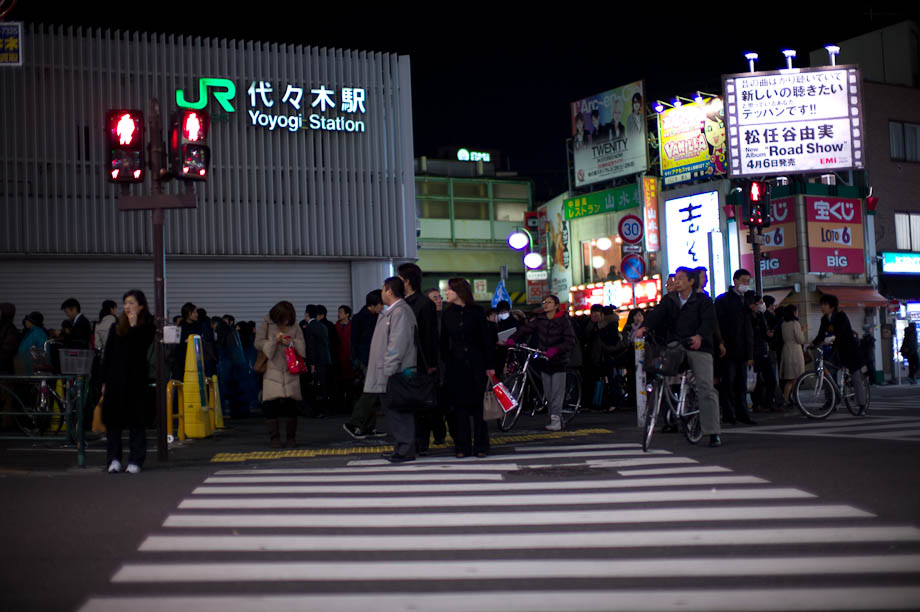 There were people outside, everywhere.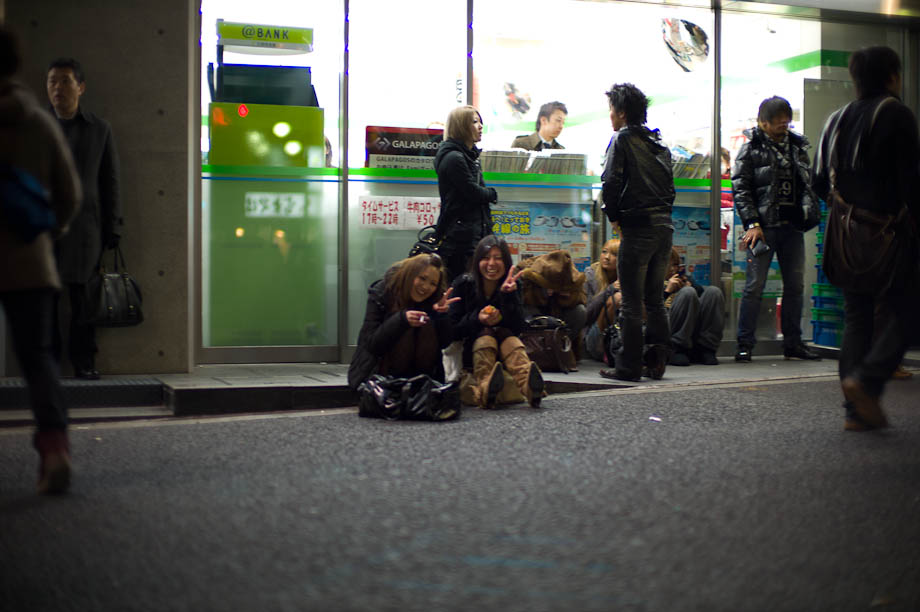 A lot of people found refuge in the 24 hour McDonalds. The 'Big America' Manhattan Burger probably had a good day...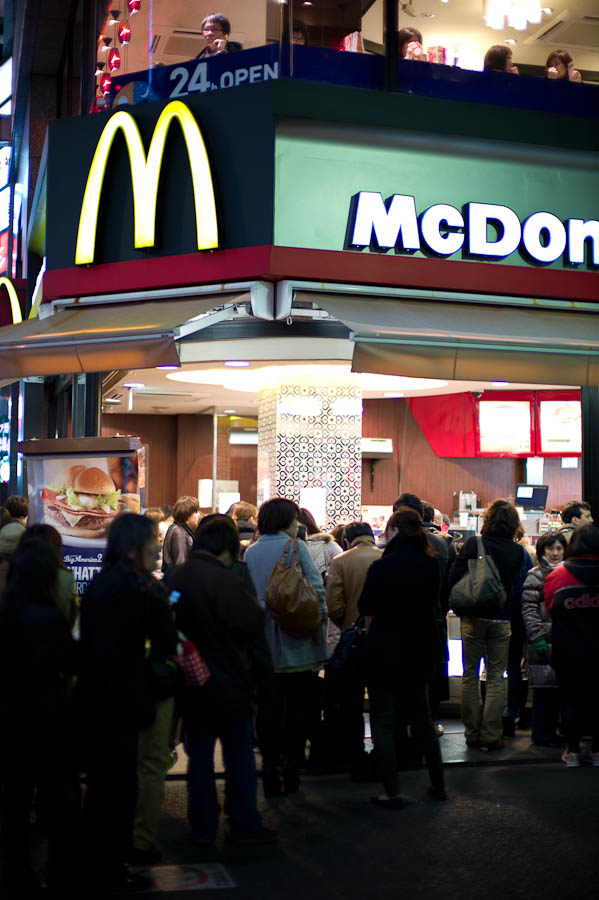 There were a couple of buses running as I got later into my trip... but completely packed with extremely long lines to board.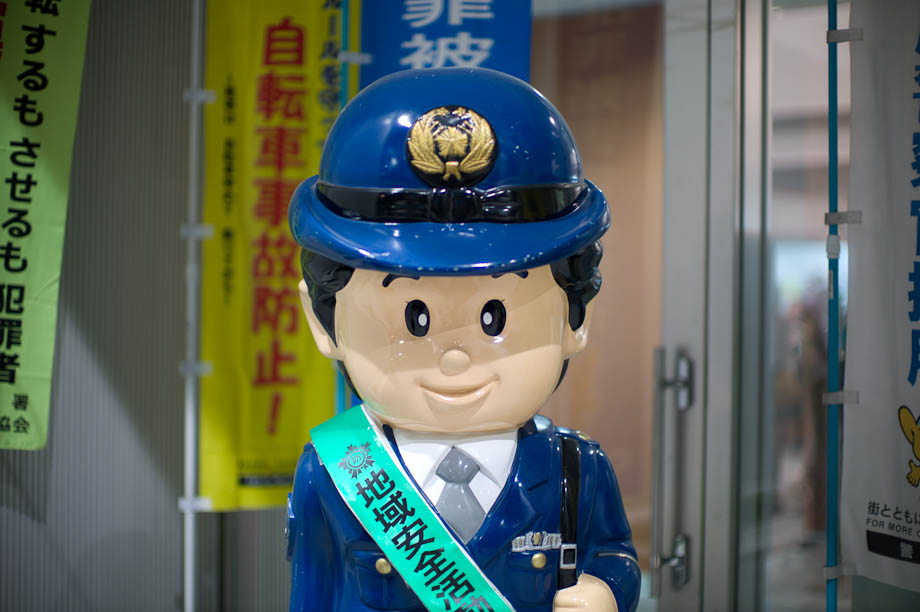 Every police station was mobbed with people asking directions. I guess I never though of it but most people in Tokyo take the subway from place to place and don't know the streets well to get to one place from the other. I have the advantage of being a runner and when I was training for my marathons I learnt most of Tokyo on my training runs and can find most places on foot.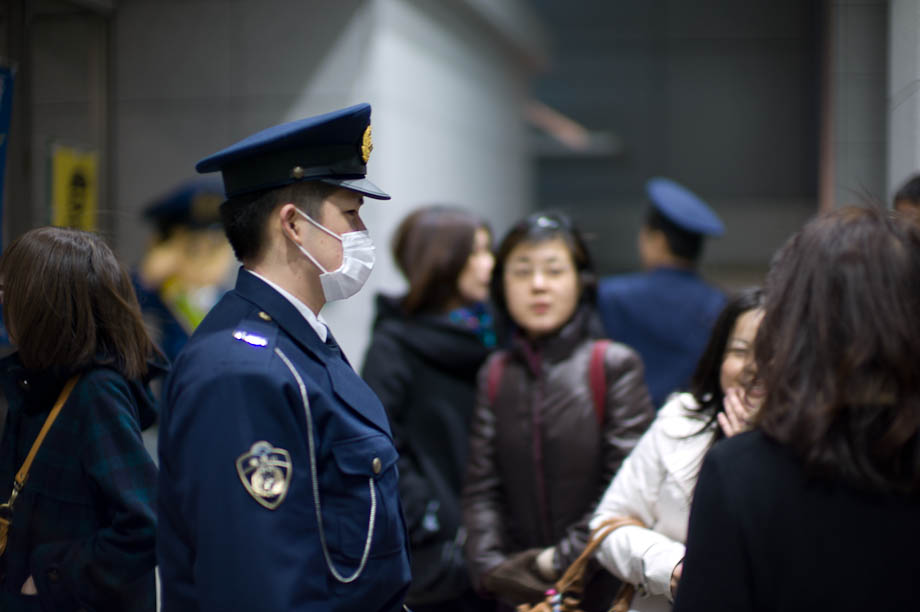 A group of people stop to watch the news and tsunamis hitting shore...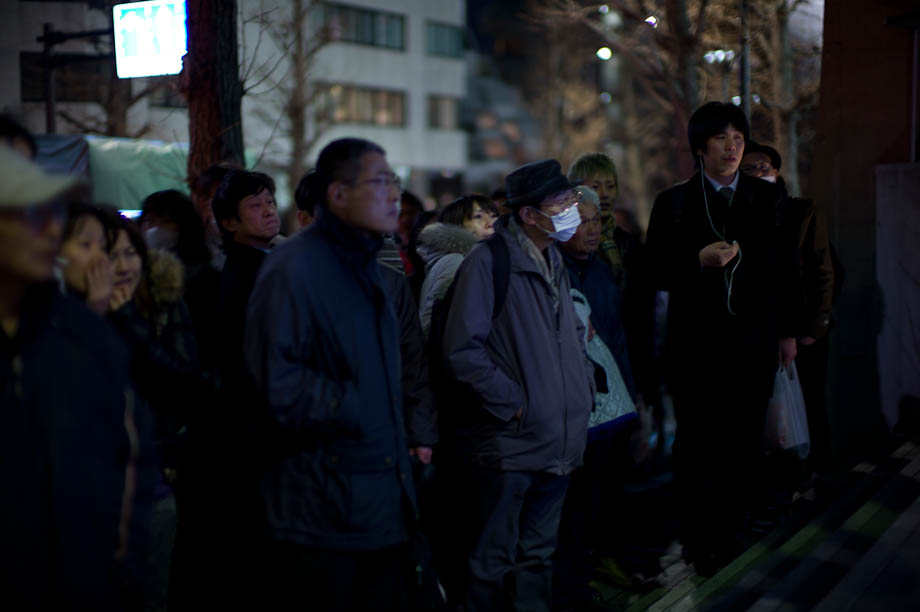 The police take over traffic control.
Lawson staff hurry to try to keep their shelfs stocked.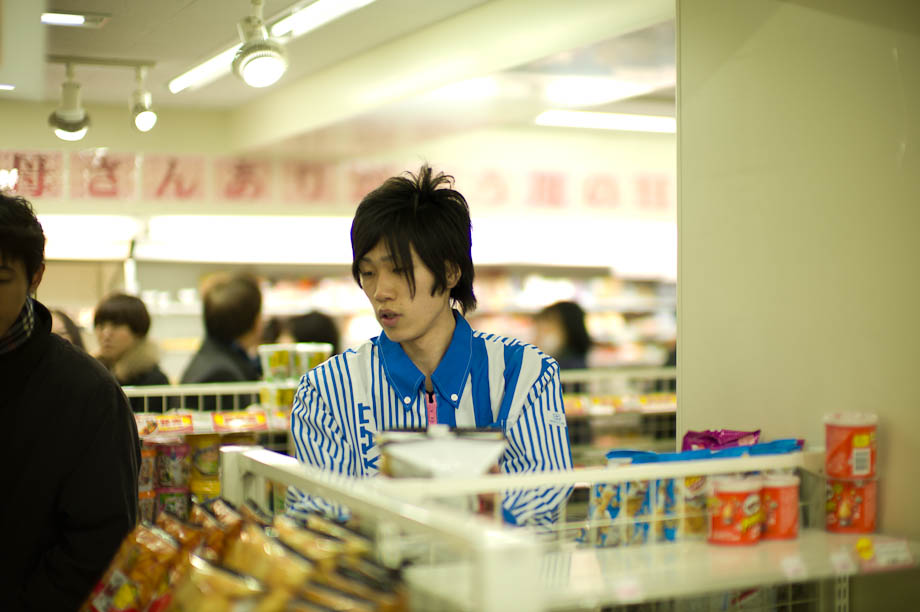 As most of the mobile networks in Japan were down, there were very long lines for the pay phones...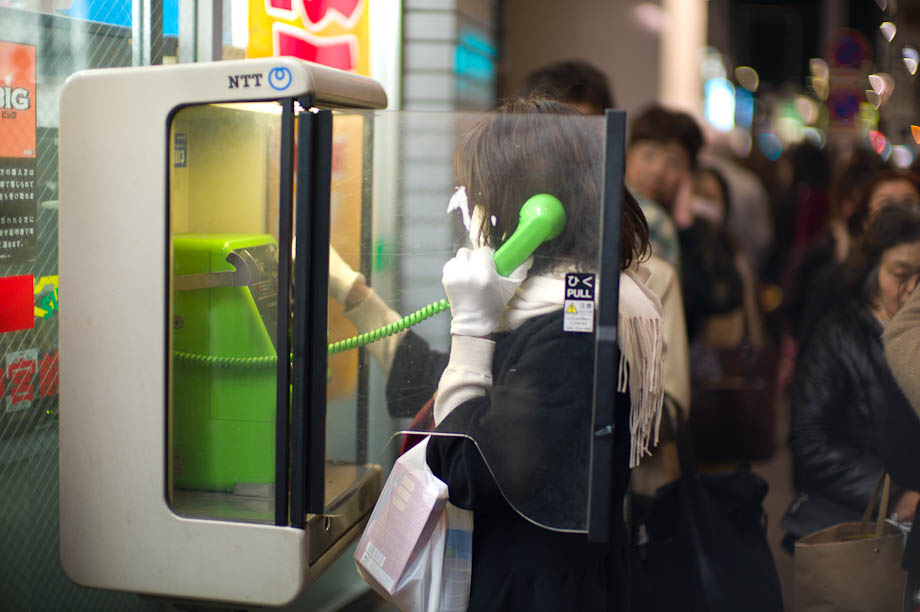 Somehow the Apple Store was packed!
Shibuya which is usually packed was eerie with very few people for 10PM on a Friday Night.
I stopped off at Starbucks for a little warmth.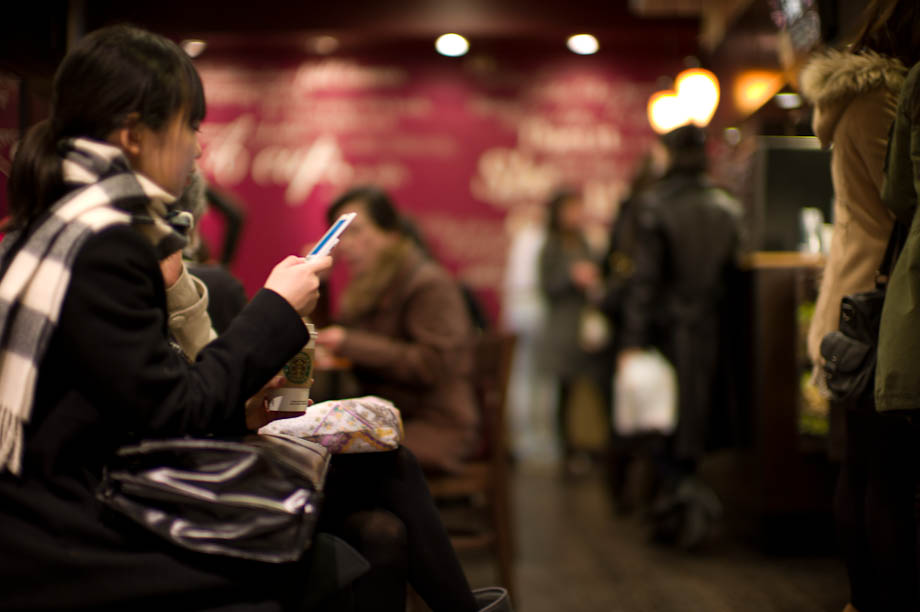 This beautiful young woman was dressed up for an evening out in her Kimono but had her plans side tracked.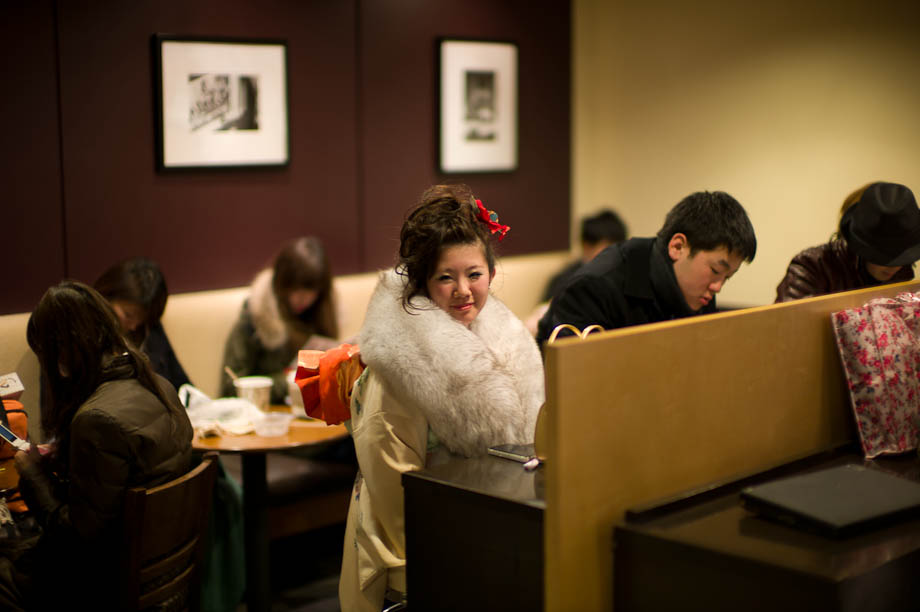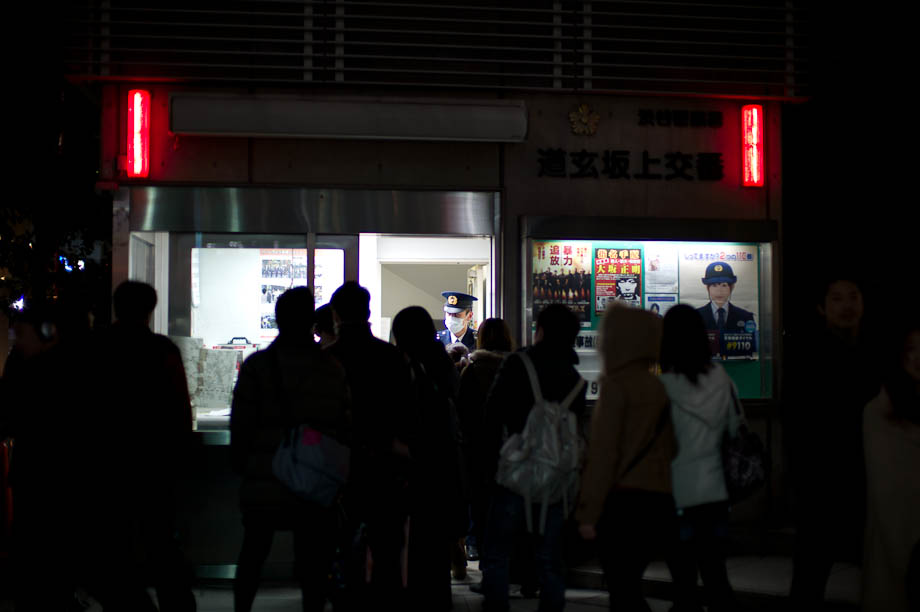 Roads that had cars were brought to a standstill.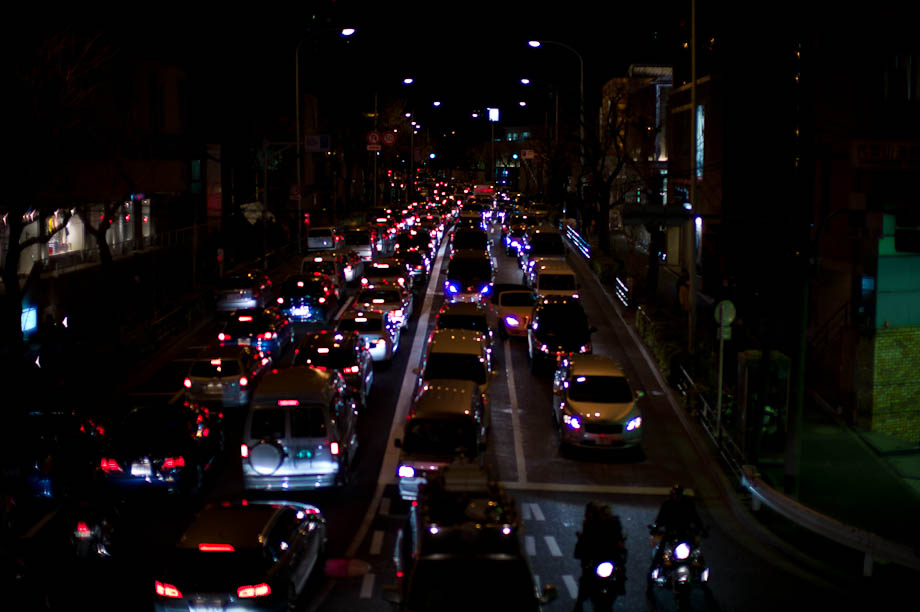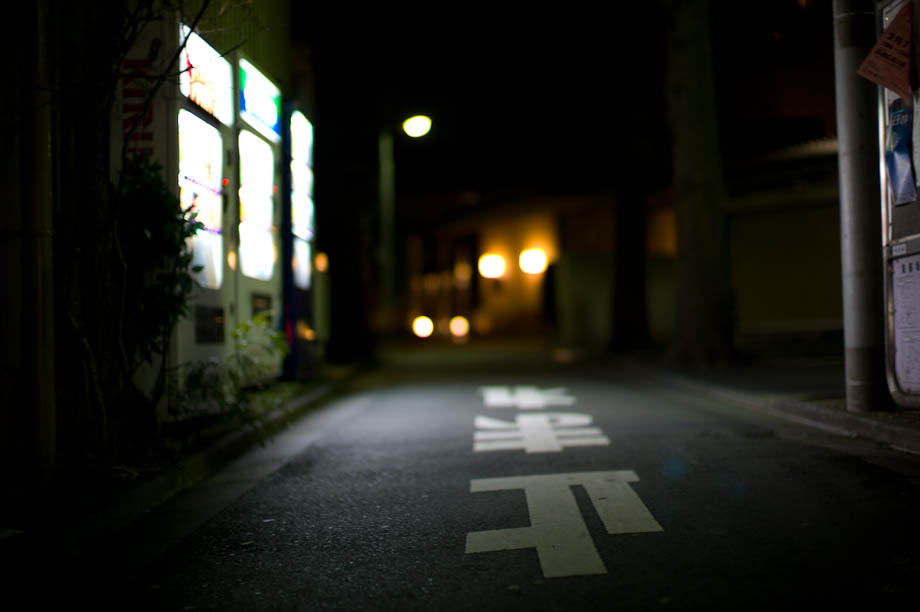 .....argh elevators are of course shut down. Time for more stairs.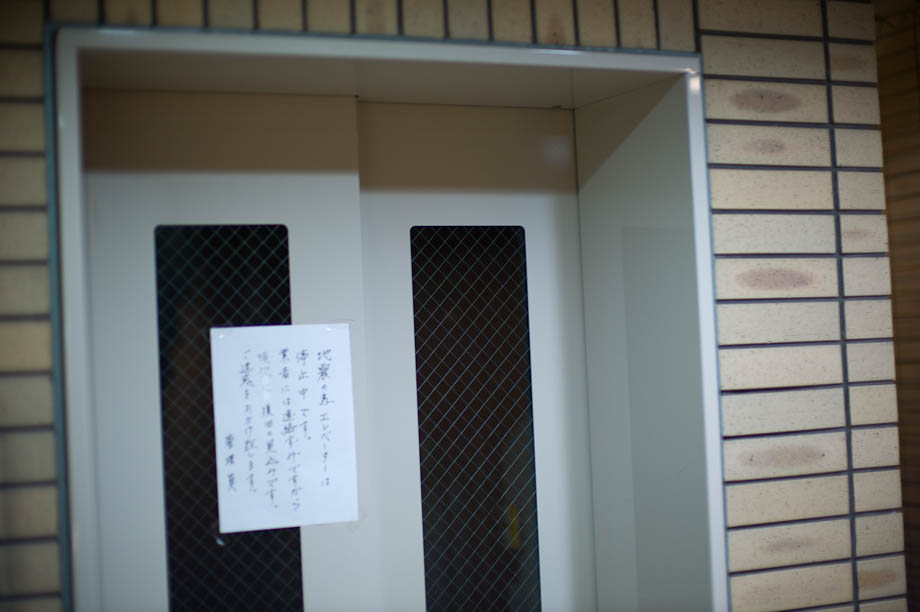 Someone gave me a pocket toilet on my way home...just in case.
It was nice to get home to give Mayumi and Kai a kiss and make sure all is OK at home. I hope everyone else was able to get home safely to their families.