The hunt for bread
Today was still filled with aftershocks ranging from low 3s to magnitude 5. There are lots of warnings that the aftershocks can actually be larger than the initial earthquake. The news is pretty frightening to watch. I feel grateful that Tokyo is so well built that it can sustain this magnitude of an earthquake with such little damage. I keep re-watching the YouTube video of my office shaking and I am shocked we were inside. If you didn't see it, you can watch it here. Keep in mind these are 40 stories sky scrapers moving like that. I was on the 26th floor and could feel each sway. I am very grateful for building codes. Earthquakes are a common occurrence if you live in Japan. You don't like them but they typically pass quickly so you smile uncomfortably, hold off and it passes in a few scary seconds. A few seconds into this one you knew it was different as it kept building in its intensity. We have had a couple of other earthquakes earlier this week but you feel the difference in the power of a 8.9-magnitude quake.
It is interesting to think about the role of technology in situations like this. I have been able to communicate with people on phones, emails, SMS, Twitter, Facebook, and Blogs. I have had literally 100s of mails from people thanking me for calming them through some grounded pictures of what was happening on the ground here in Tokyo. It is interesting to think that these views can't be gotten via traditional news channels. Twitter has emerged as an incredibility powerful tool for situations like this. I have gotten most of the information I need from Twitter and found this to be the most stable and reliable communication circuit available. I actually set my wife up with a Twitter account this evening and showed her how to use it. Thanks @Twitter.
I gased up my car this morning to make sure I had enough. They are rationing gas so I was only able to get 20 liters (about a quarter of a tank).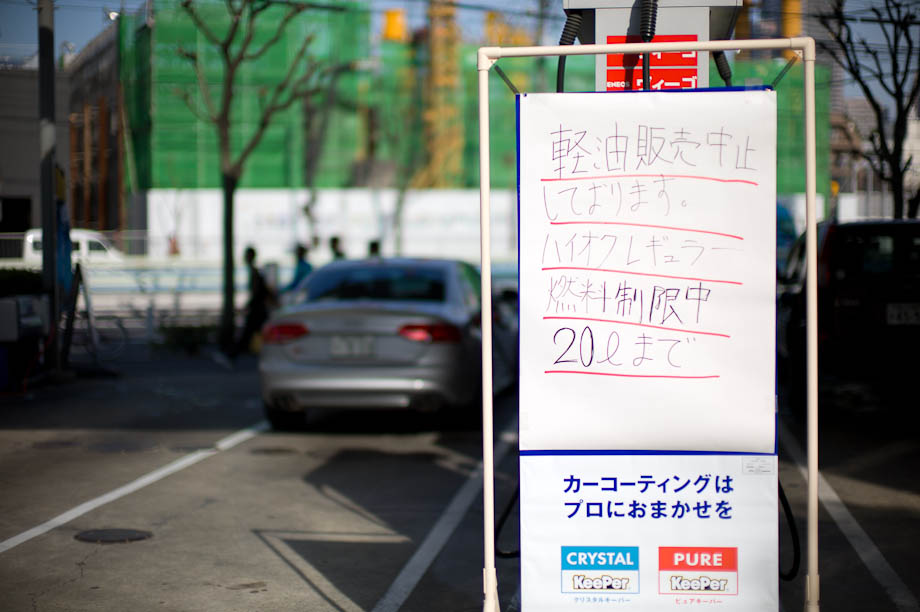 Many office workers spent the night in their office so most of the combini stores were completely sold out this morning.
Translation: 'dont' have, aren't getting more'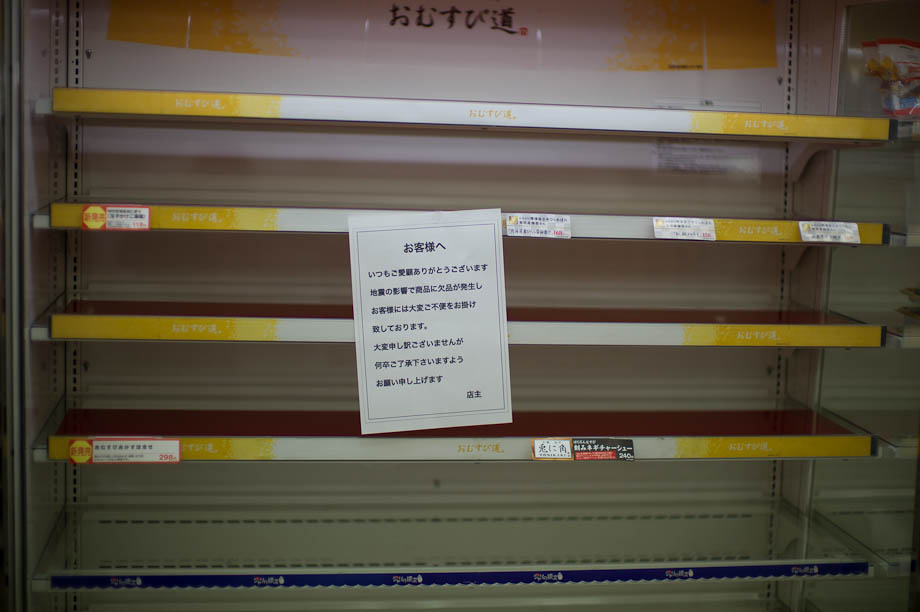 I passed this cute little girl this morning, happily drinking her juice without a care in the world.
I hit my regular food market which seem to be completely stocked but very crowded...
I went over to Gentille, a great French Bakery in Nakameguro to see what I could find.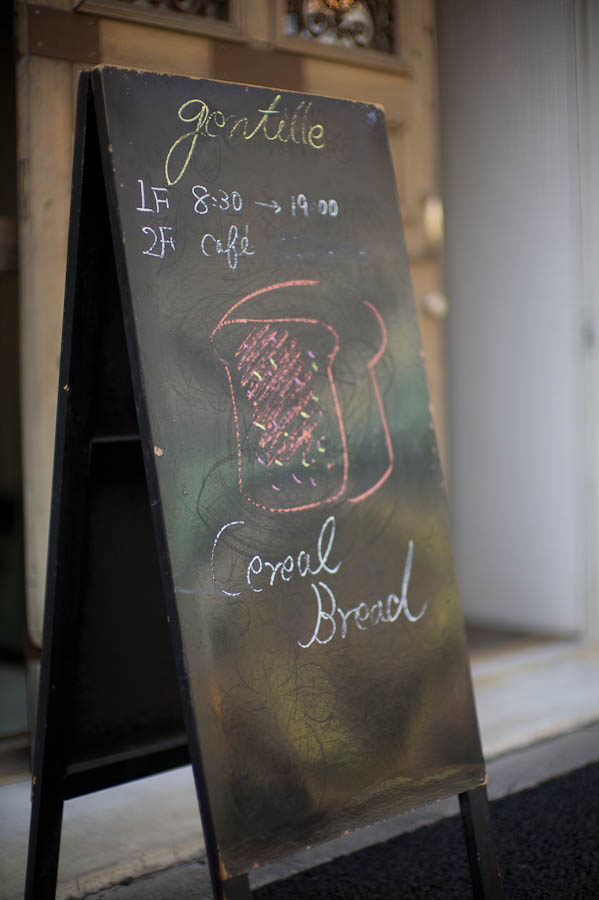 I got the last bit of butter rolls they had...other than those the store was completely sold out.
I headed over to the National Market in Hiroo to stock up on paper products and some canned goods as well.
This family was shopping with their helmets on.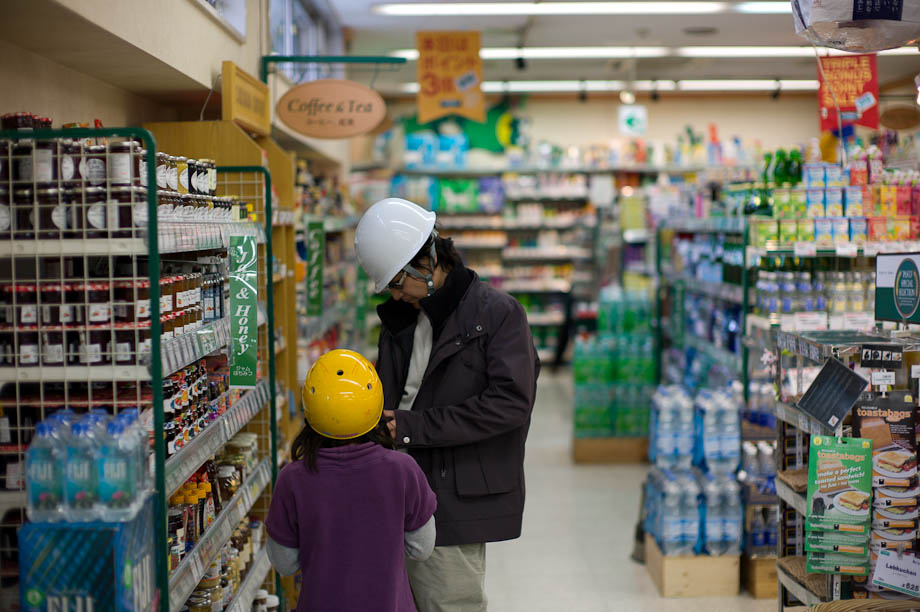 I expected most of the soup to be sold out but it seems there was only a mad rush for Minestrone. There might be a lesson learnt here I need to take away...stock up on Minestrone.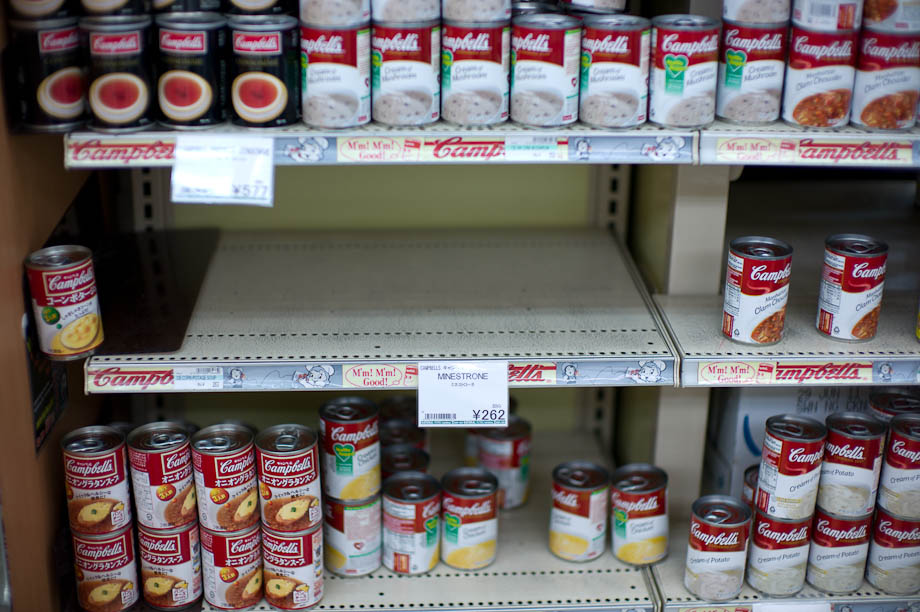 All the essentials...Chips and Beer.
Finally something stopped McDonald's 'Big America' push for a day...
...and finally my search for bread is over!
Thanks for stopping by today...