Cookyn in Singapore
I was on a business trip last week and one evening we have a team building event at Cookyn in Singapore. These things can often be hit or miss and sometimes feel a bit 'forced' but I have to say this was really well executed. It was surprisingly fun and a great way to spend a few hours. The idea is we are broken into two teams; one team was cooking Spanish food and the other French. A lot of the prep work was done on the food so you needed to follow the instructions on how to prepare the food, decide how to present the food, creating a way to market the food during the presentation to the group and deal with the 'surprise' ingredient they told us they were going to introduce half way through cooking.
As I was mentioning last week, shooting in both RAW (which is color) and in fine JPEG Black and White allows you to see an image twice, from a different perspective. Honestly I would have passed on most of these images in color, the lighting wasn't great in this place, the backgrounds were distracting but throw everything into shades of gray and you get a very different feel to the place and the images. I know different photographers have different views on this and some believe that if you are going to shoot in Black and White you need to get into a Black and White mood and therefore only shoot in Black and White. I have to say this is working for me so far. I am really enjoying the results I am getting.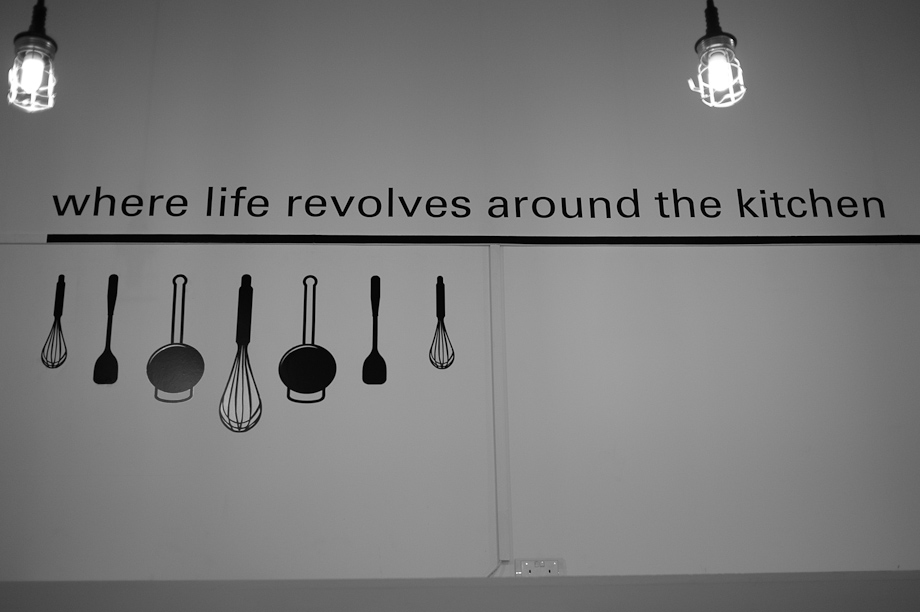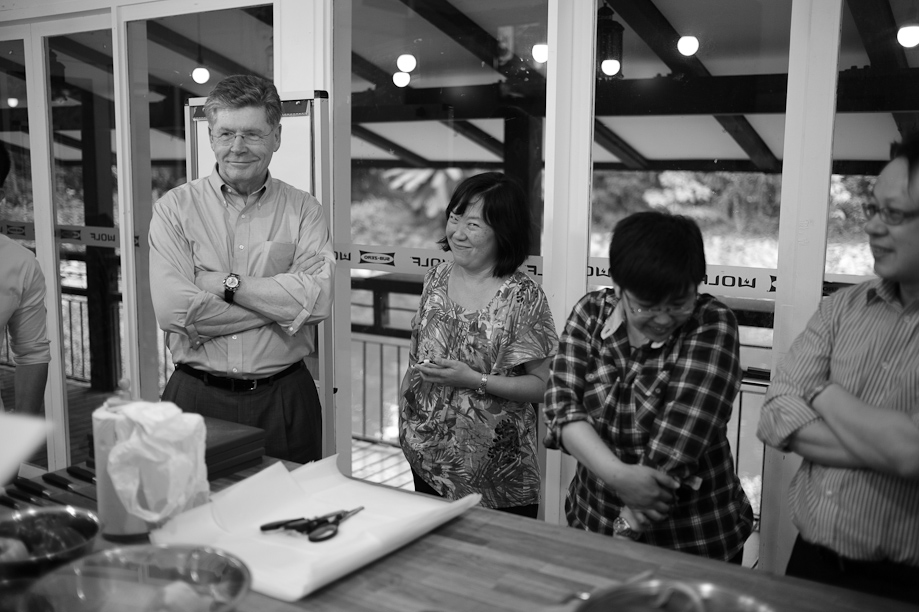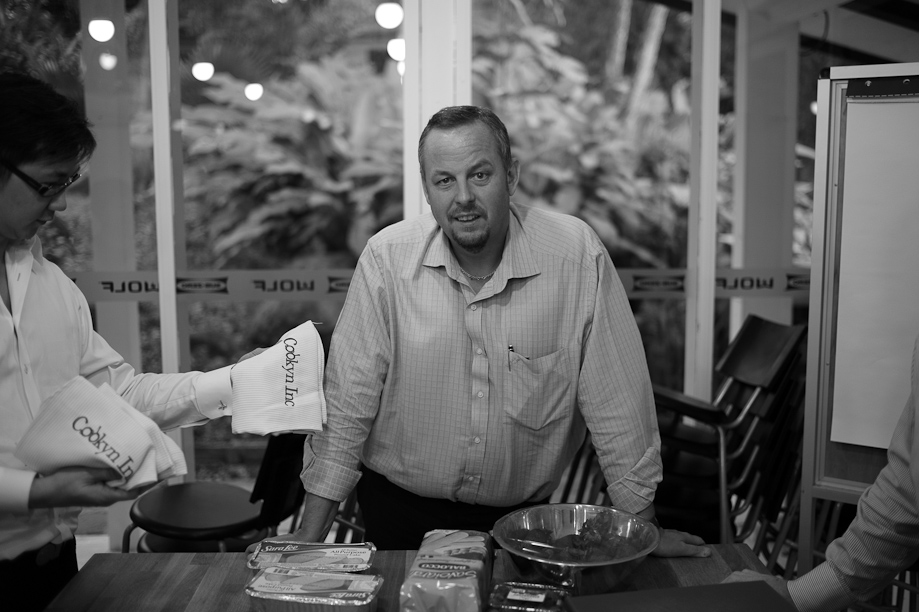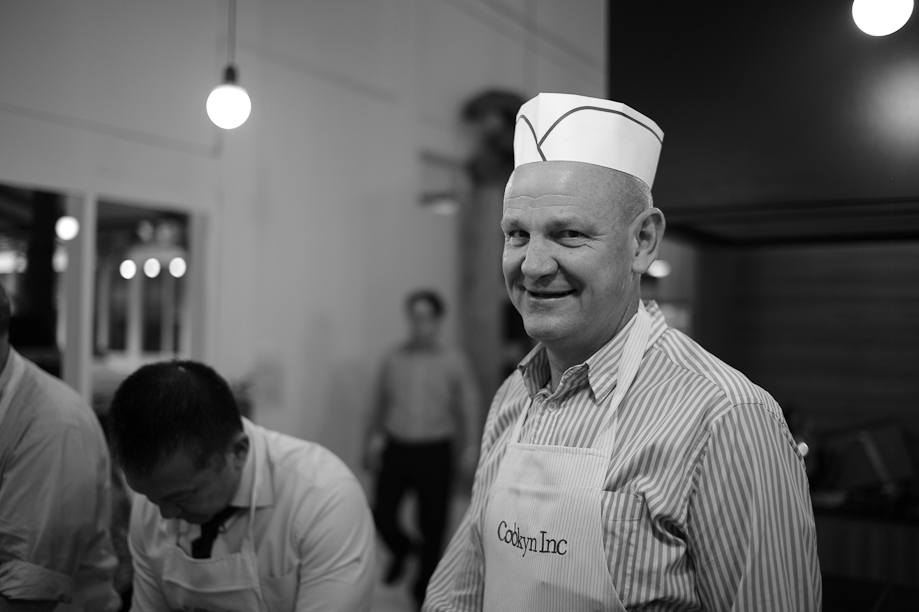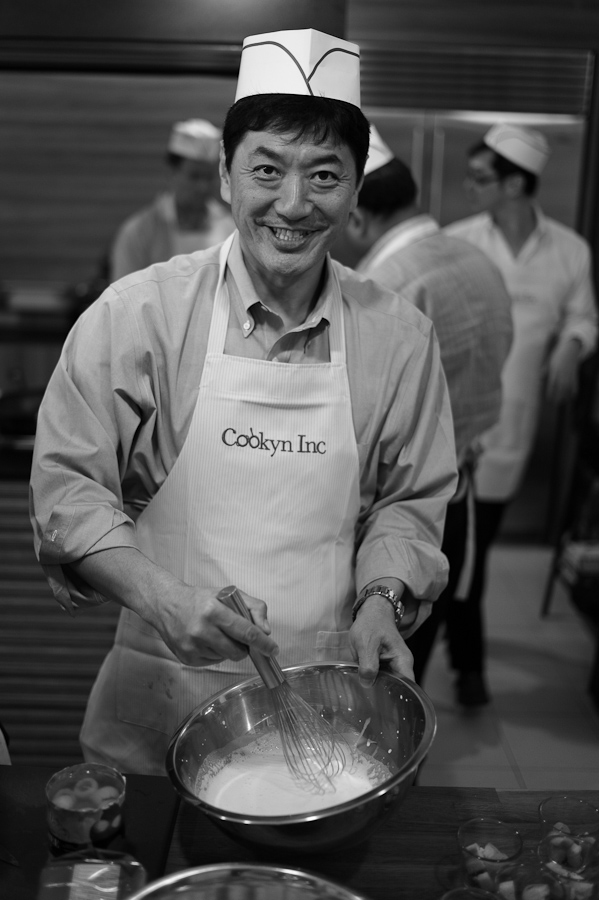 Meet Raymond...
They threw us our secret ingredient about half way through. It was the fruit lychee. We were cooking chicken with peppers and spinach. Not really a good combination for lychee. I dug deep into my Bartender roots and grabbed some strawberries, blueberries, Malibu coconut rum, lime juice and ice and made frozen drinks!
...and me. (shot by Ann below...I think I have converted her to a Leica devotee)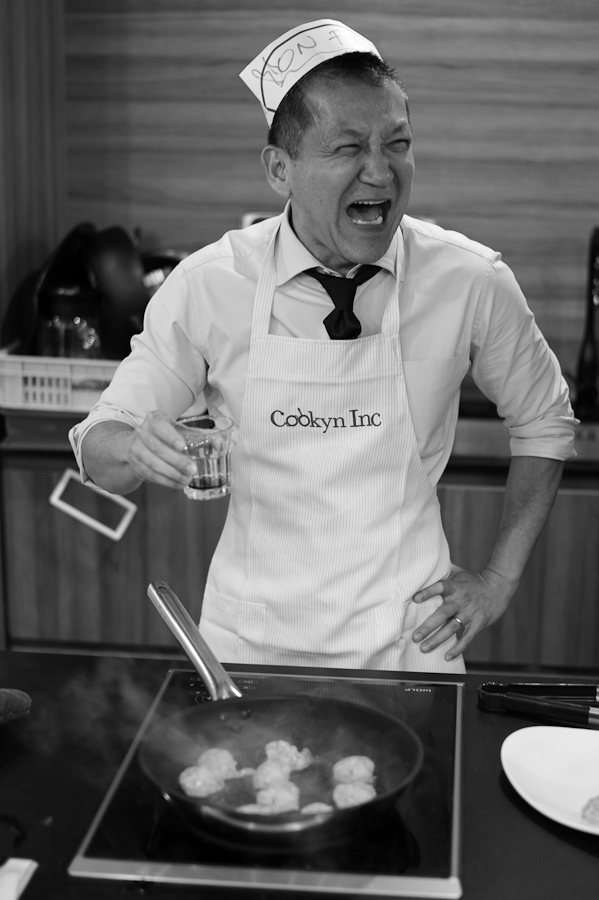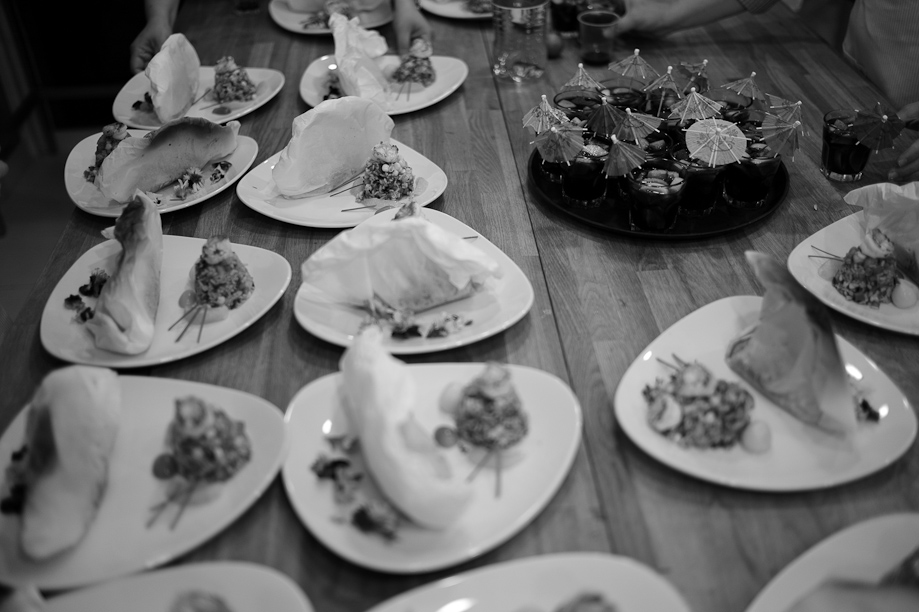 ...and then it's time to eat and drink.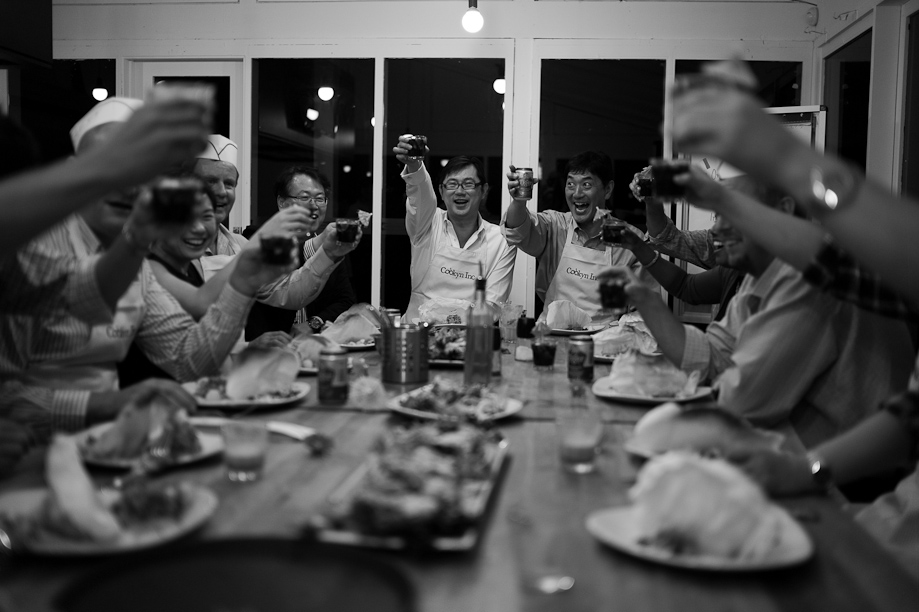 Thanks for stopping by today...