En Route Delhi
I got Mac OS X Lion installed on last night. It seems great. I like Launch Pad and Mission Control functions. The gesture functions are really great but will probably take a while to get use to. I love how Apple just makes everything so simple. Today's Configuration: Leica M9 with a Noctilux 50mm f/.95 with an ND64 Filter.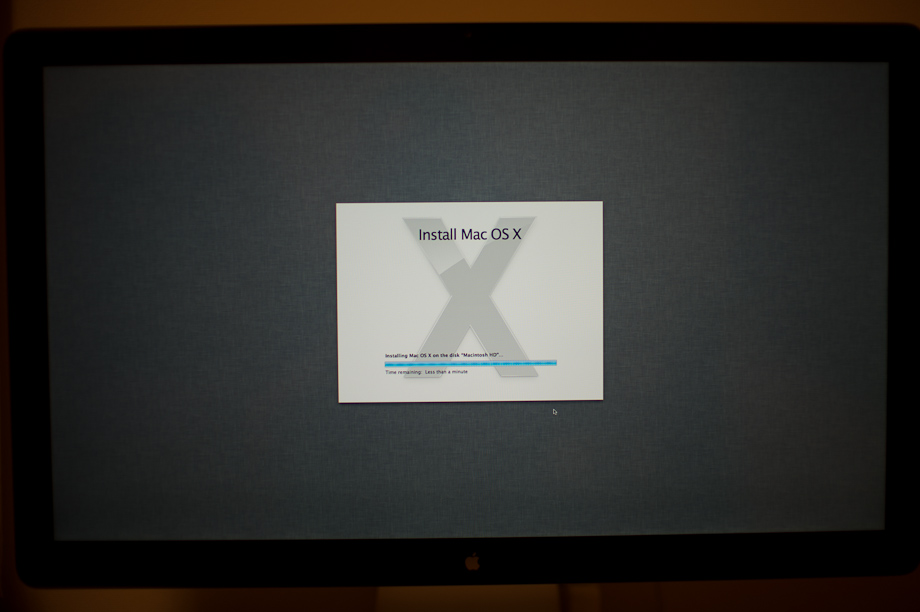 Up at 6am to head to Narita for my long haul to New Delhi. It's a 7 hour flight to Singapore, 2 hour layout and 5 hour flight to New Delhi and then 1 hour to the airport. Makes for a long day...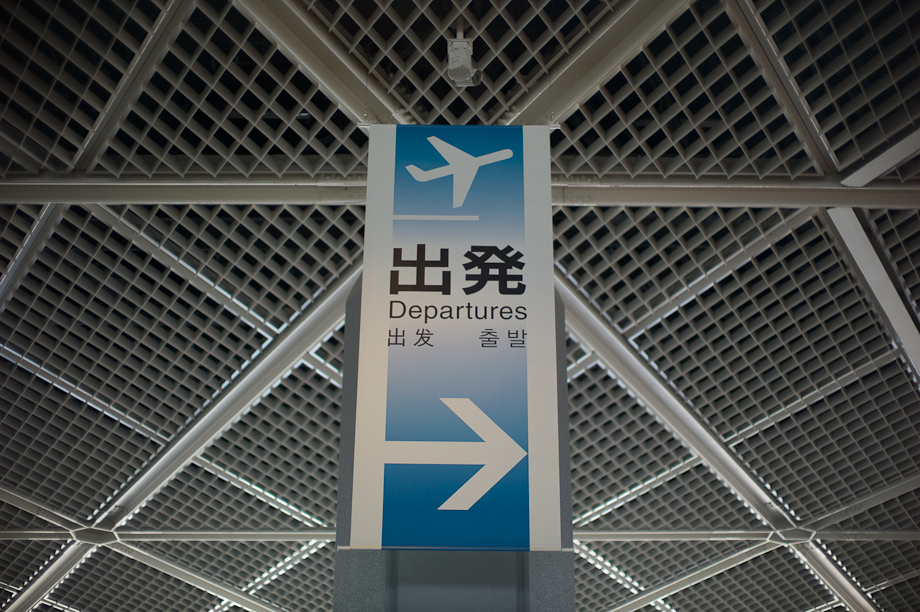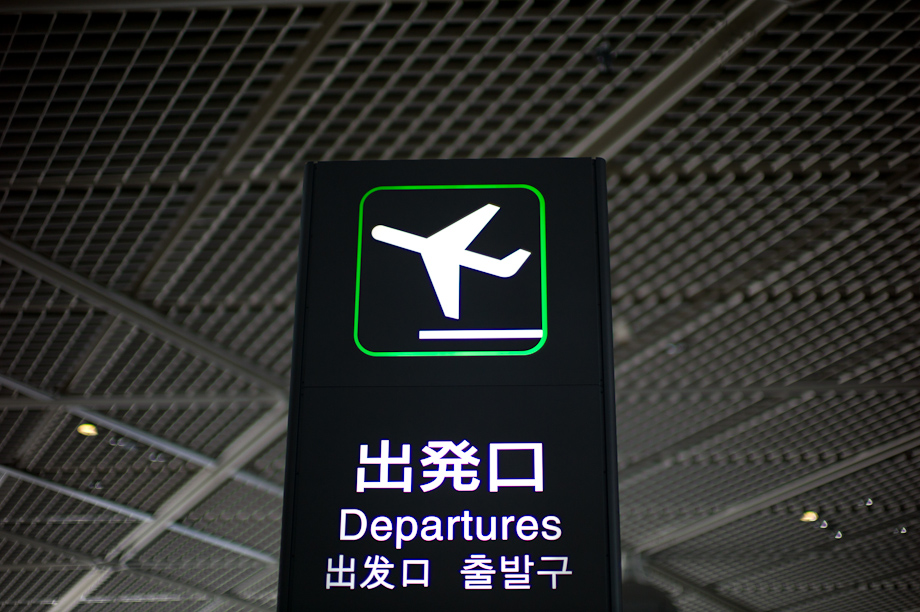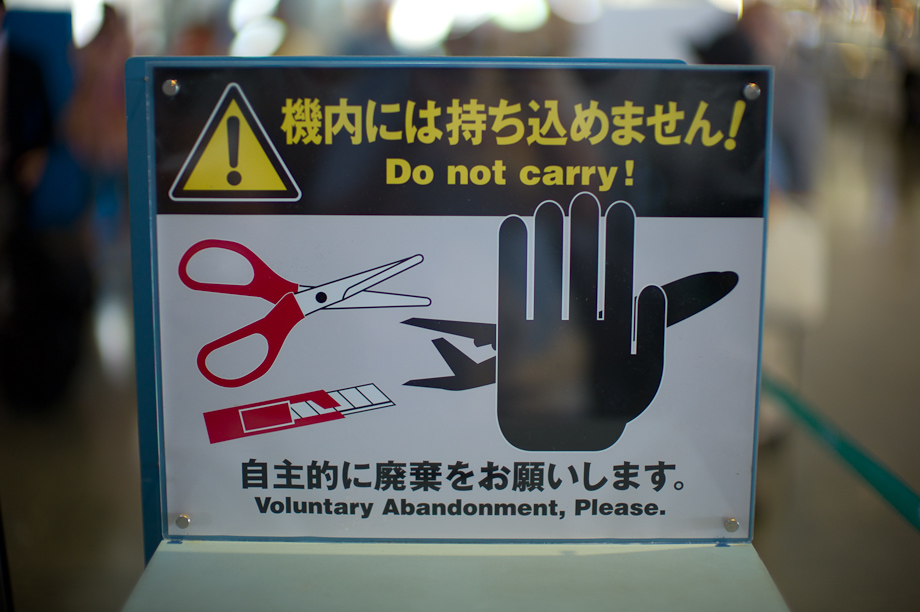 Starbucks has been replaced with Beck's... not quite the same.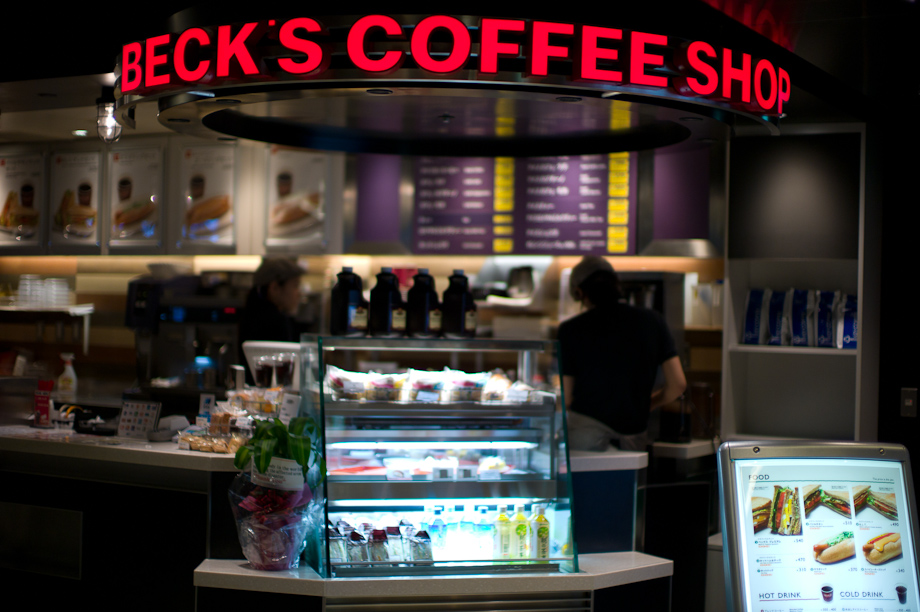 I noticed there were power saving signs everywhere...but the zircon was at full blast, lights on everywhere. I noticed this one one people mover was shut down to save power. It's seemed rather 'symbolic'...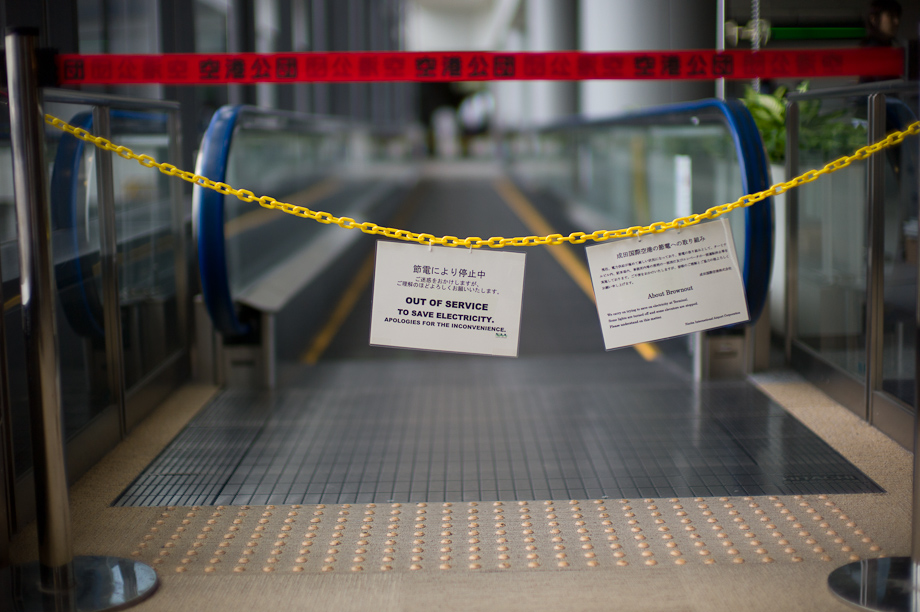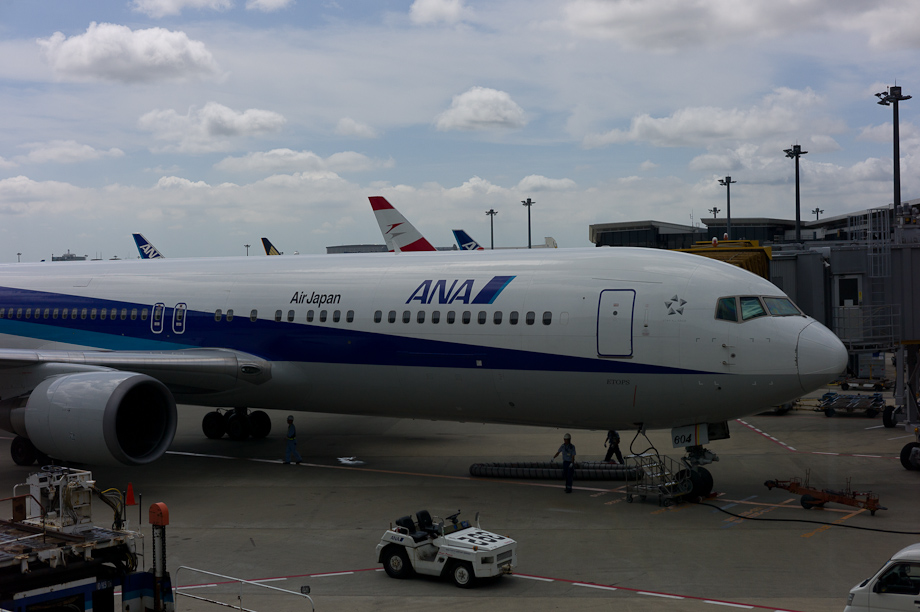 This is one of my favorite shots to take... I love the bokeh of with the rows of lights...
After riding 10 more people movers I found the last one was also 'symbolically' shut down...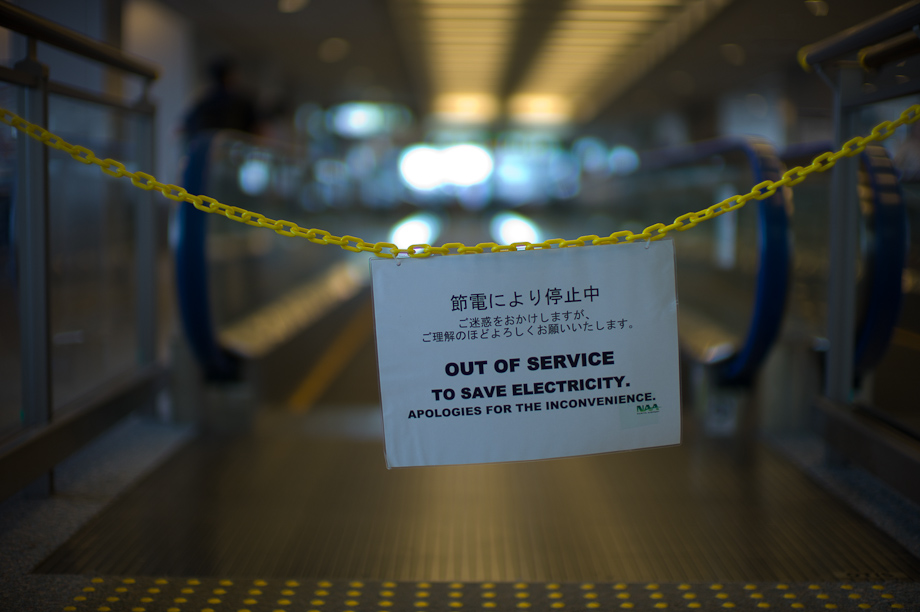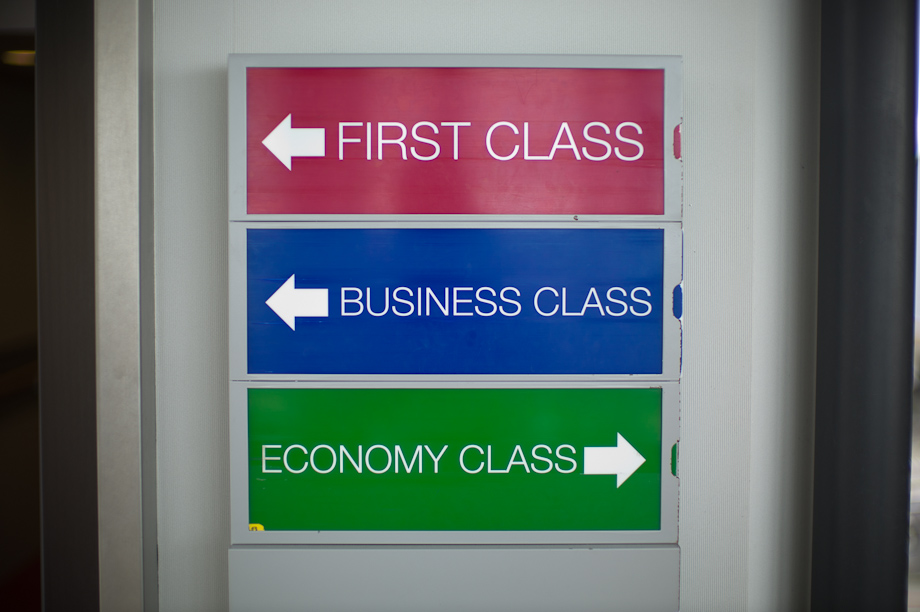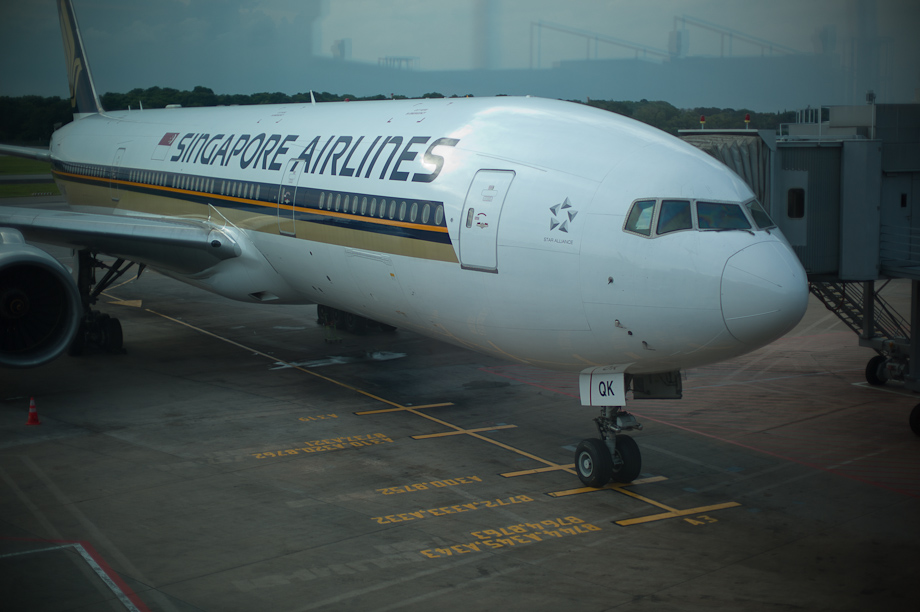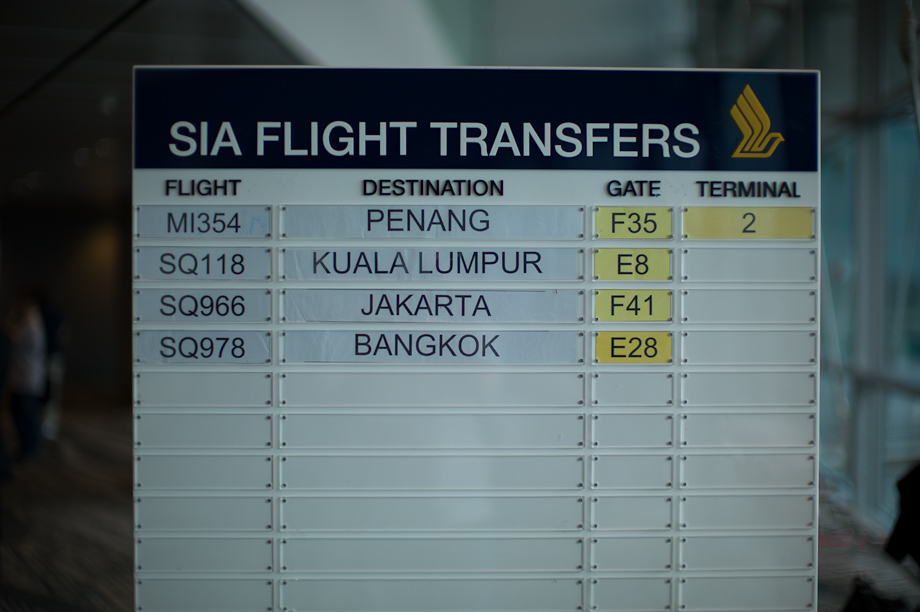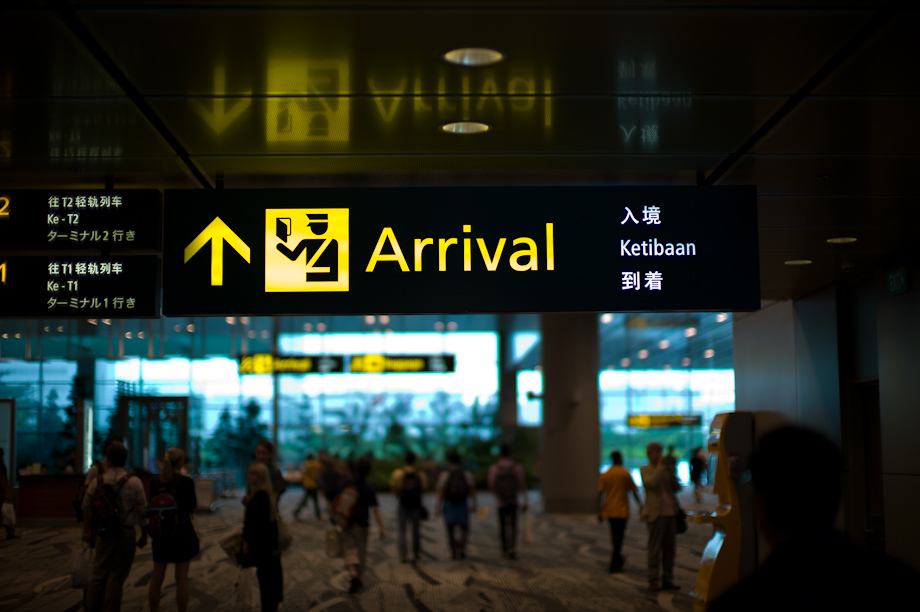 Thankfully all of my flights were on Singapore Airlines... There is such a difference in having to fly coach in SQ vs. in someone like United. I have close to 1,000,000 miles on United but SQ is simply amazing. Their interactive system for on demand movies and TV is years ahead of other airlines.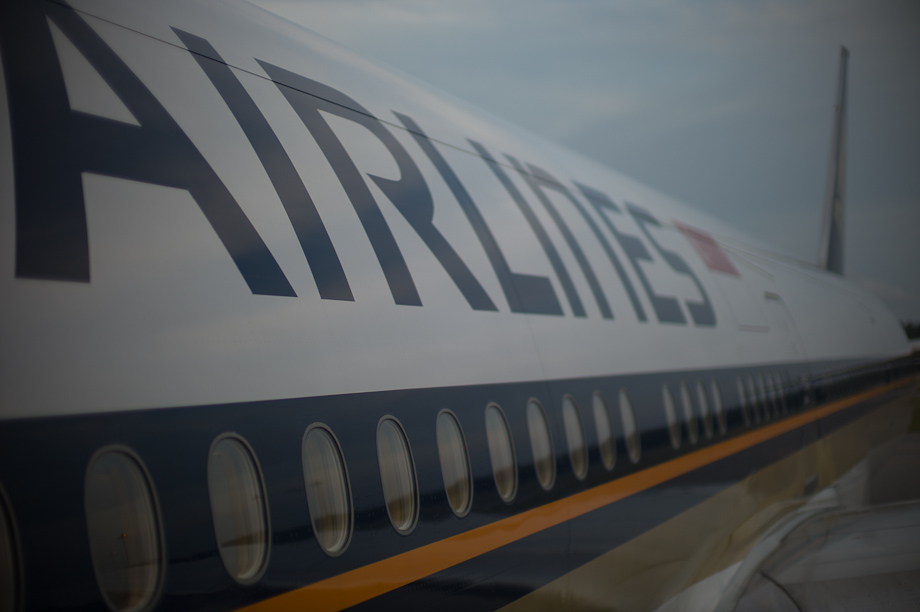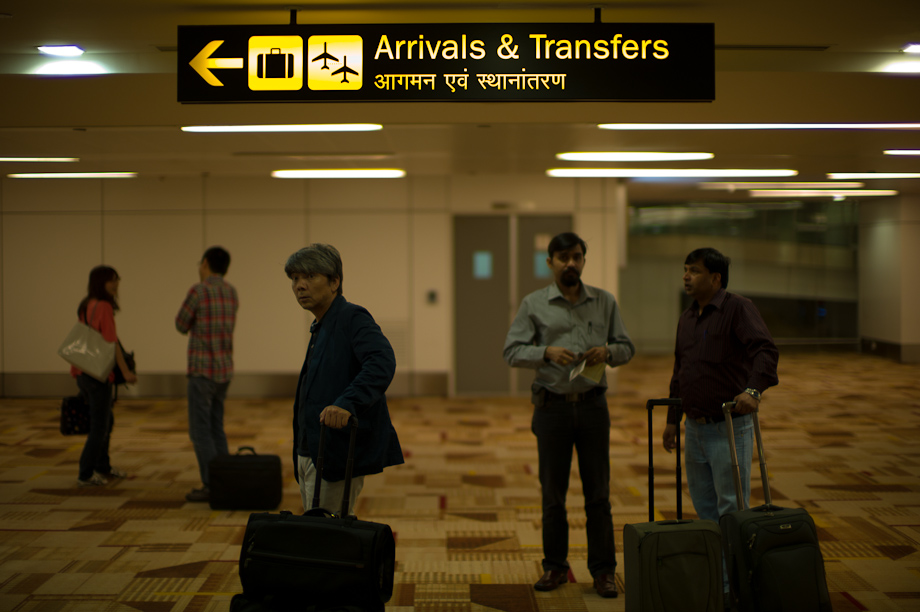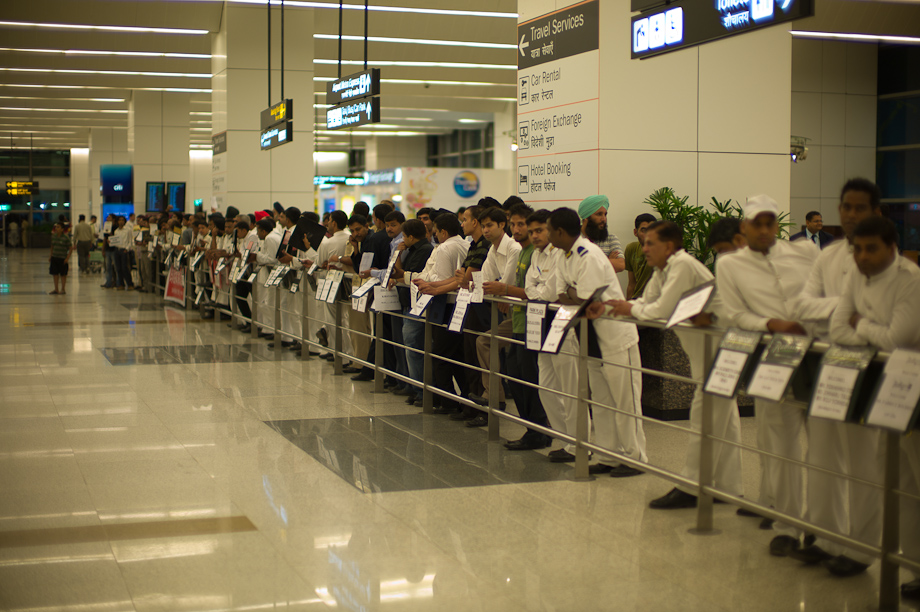 If you like what you saw today, please share it by clicking one of the links below. Thanks and see you tomorrow!