Hangzhou: A quiet dinner and a short walk
After a long day I had a mellow dinner with a few business associates....mellow Meet James...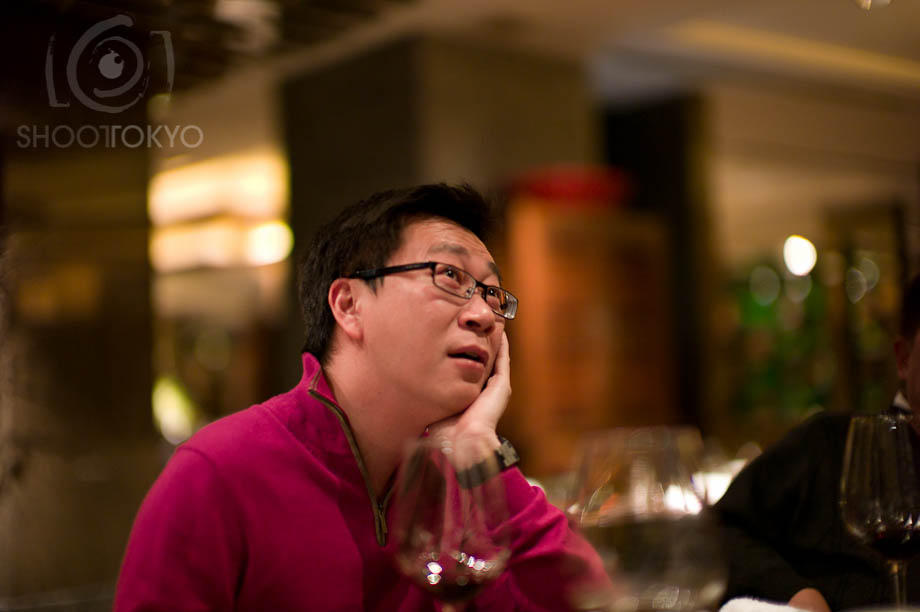 and remember Charles the evil genius that got me to buy a Noctilux...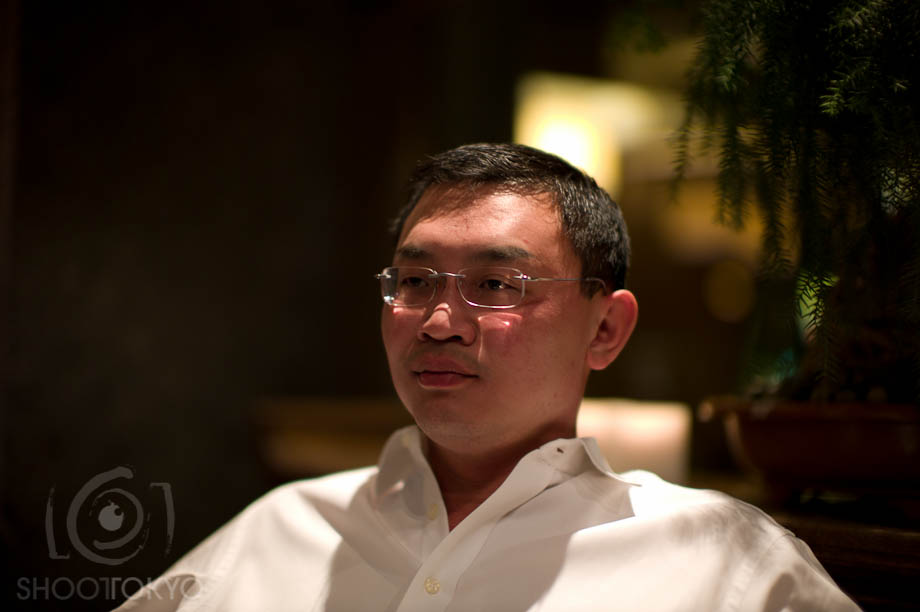 This hotel has a Shanghai Tang Store in it...if you don't know it is one of the first Chinese high end fashion brand to go global. Very cool stuff for women, men and children. I have bought a bunch of t-shirts there in the past me and my son Kai. I have also gotten my wife sweaters from there. I actually got her the same one again my mistake on a recent trip. Perhaps I need to redeem myself since there is one in my hotel...
OK, so the answer I got from people on the Bentley from the other day was it was a hotel pickup car. Tonight there is an Audi R8 parked in the same spot. Hotel pickup car? What a great machine this is. If you have never has the pleasure to drive one of these try to find your way into the driver's seat sometime.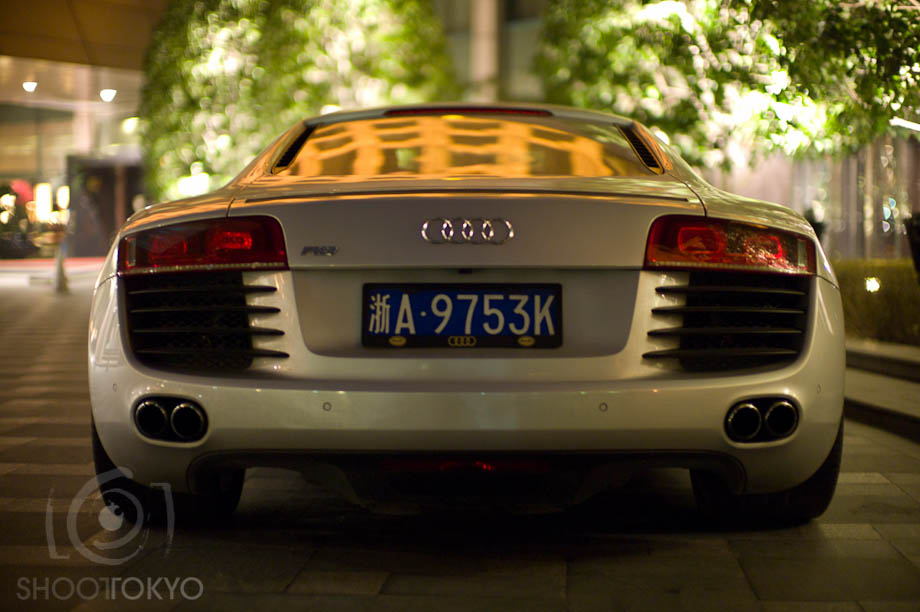 I walked down by West Lake where there was a light show going on. There was the cutest little girl named 'Jojo' playing with a bubble gun. The bubbles were picking up the lights for some fantastic shots.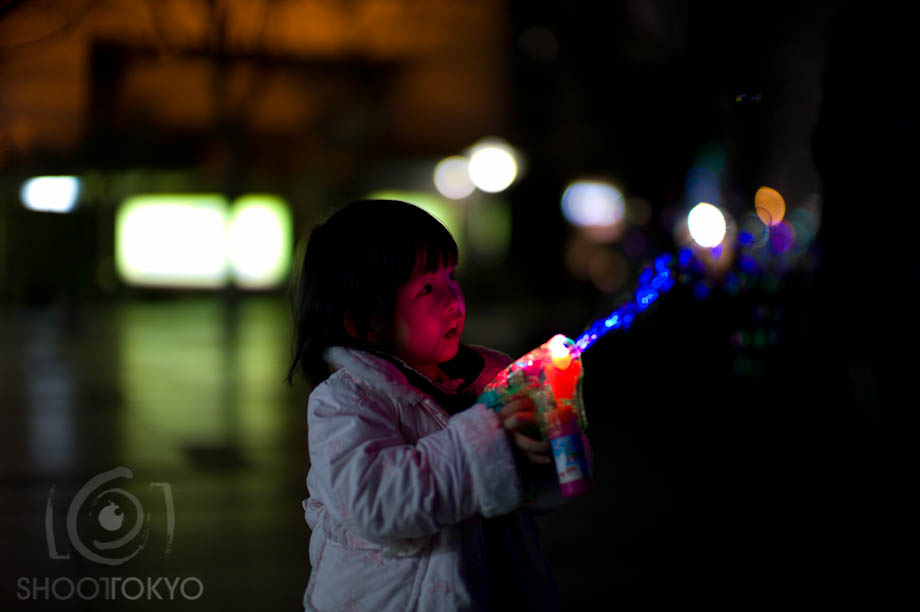 Thanks for stopping by today...