Kichijoji's Harmonica Yokocho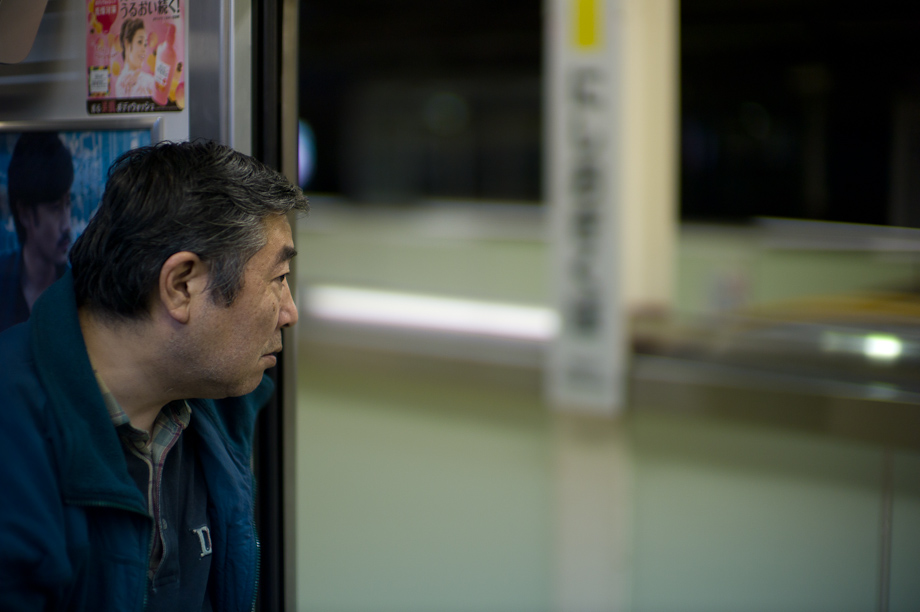 I finally got a chance the other night to head over to Kichijoji's Harmonica Yokocho. I have wanted to here here for a while so I was happy I got the chance. Haramonica Yokocho is a great choice if you are looking for fun place to eat and drink for a night. In the 1940s it was an underground flea market but now a few alleys of unique bars, restaurants and shops. It's about 20 minutes from Shinjuku by train...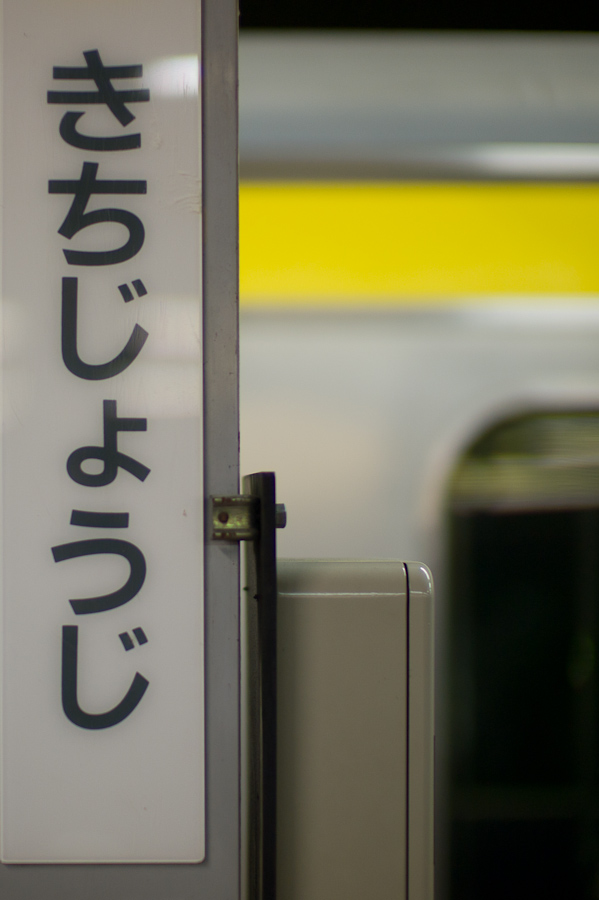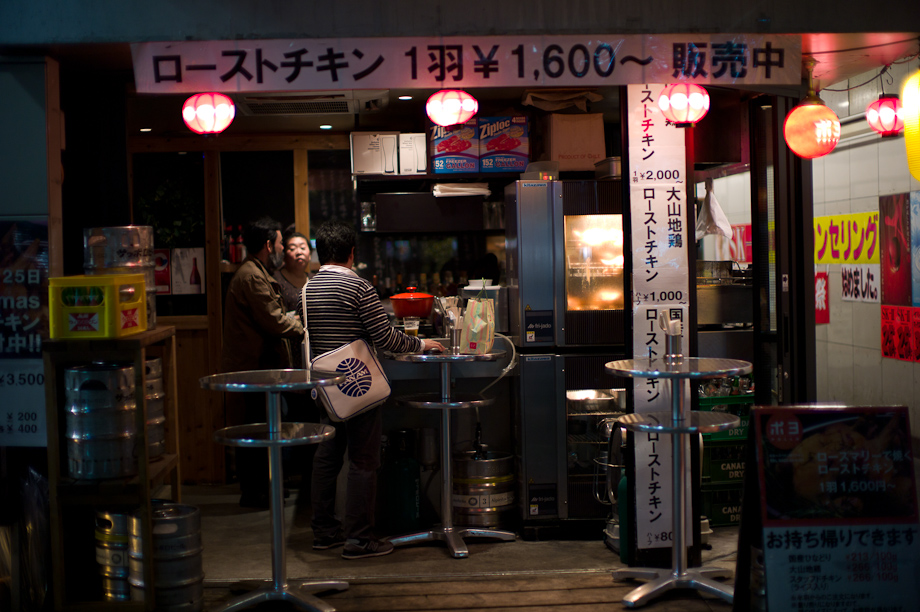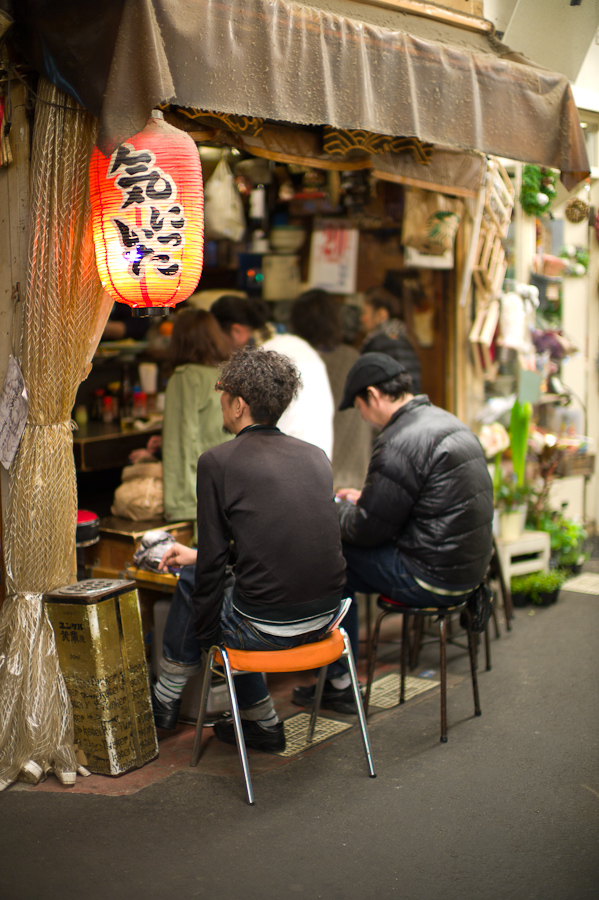 This place is very friendly and packed with lots of these little bars... I hung out at this one for a little while as the group seems friendly and the atmosphere perfect for pictures...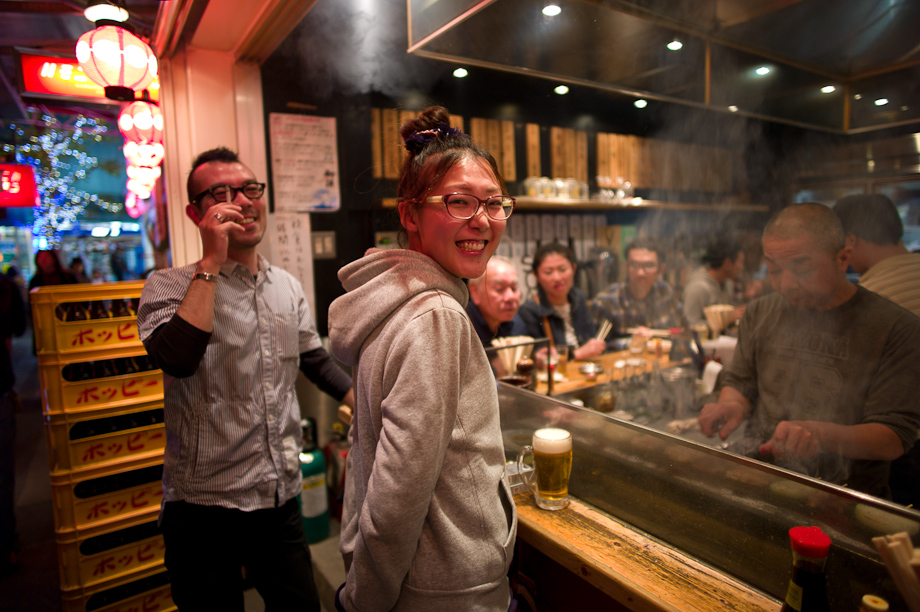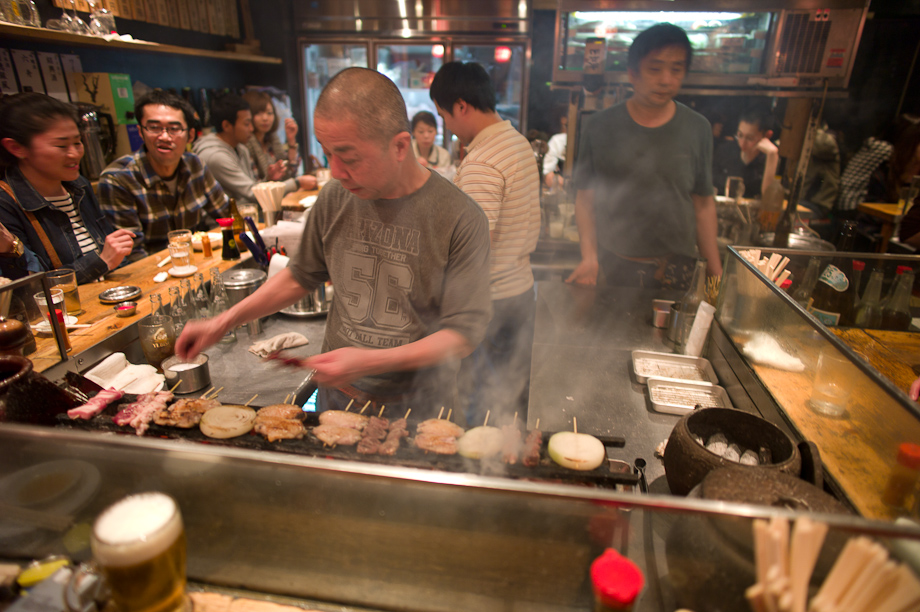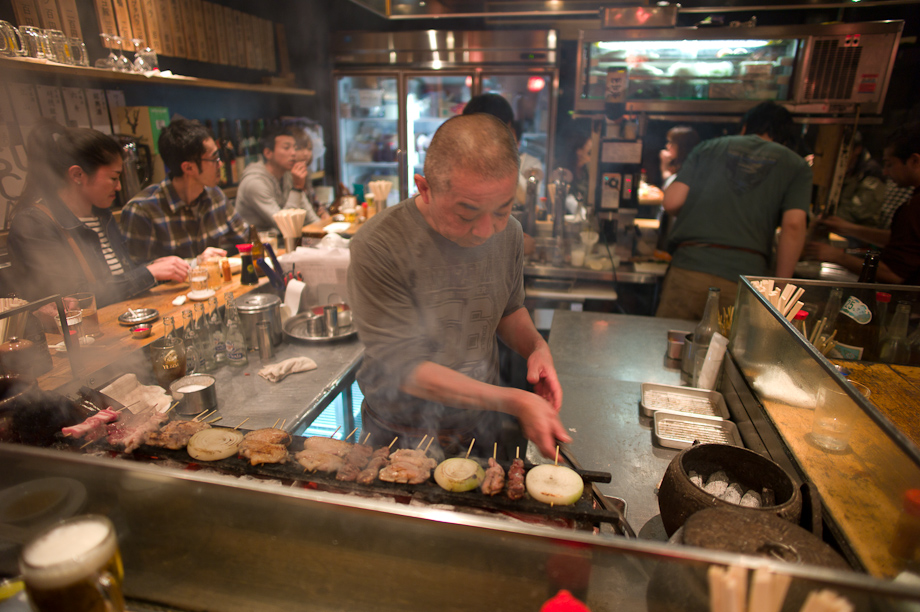 I could have stood here shooting all night...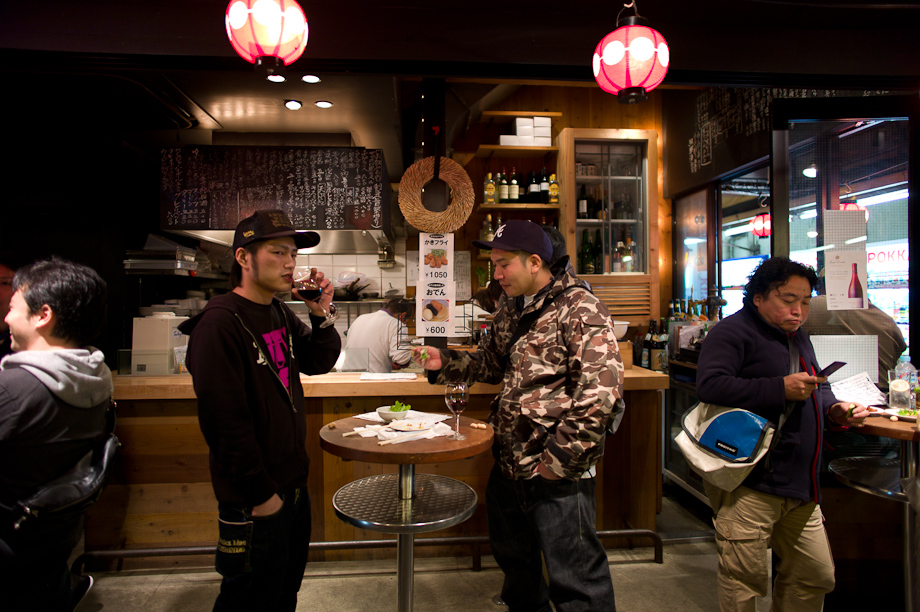 This was a fun place and definitely worth a trip back...
If you like what you saw today, please share it by clicking one of the icons below...