Shinjuku's Omoide Yokocho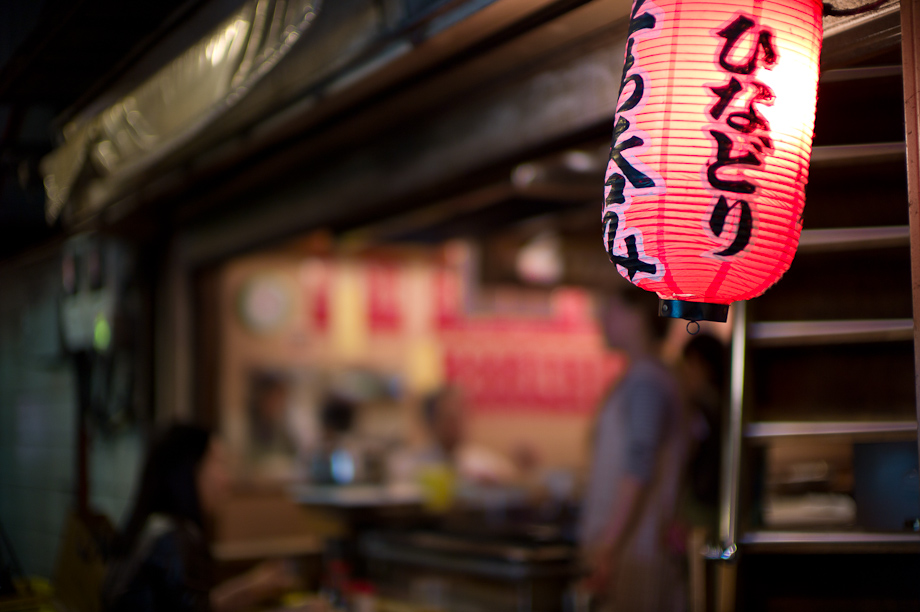 Shinjuku's Omoide Yokocho, or 'Memory Lane as it is known, with it's cramped bars and restaurants gives you a view into post war Japan. The alley was rebuilt in 1999 after a fire burned everything to the ground but they managed to bring it back the grease, grime and feel of old world Tokyo. A lot of foreigners refer to this place as Yakitori Alley due to the vast number of Yakitori restaurants that line the narrow alleys. There are also motsu-nabe and hormone-yaki (offal stew and organ meats...yum!). A lot of Japanese refer to this place as 'Shonben Yokocho' or Piss Alley, as there were no restrooms prior to the rebuilding. It is located just a short walk from Shinjuku's West Exit. It's great for Yakitori as I pass on the other menu items...and excellent for photography.
This place is packed with little tiny stalls like this...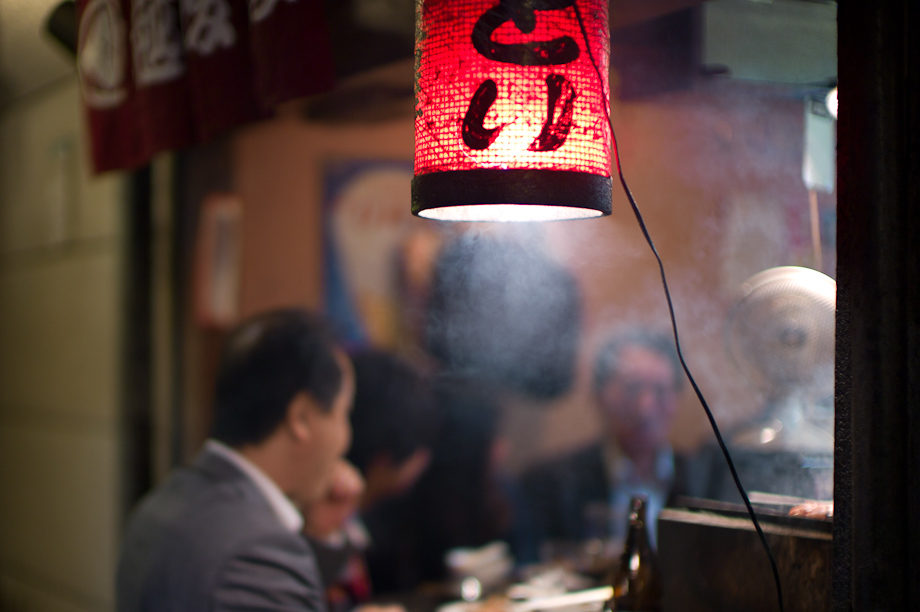 It's great for shooting bokeh...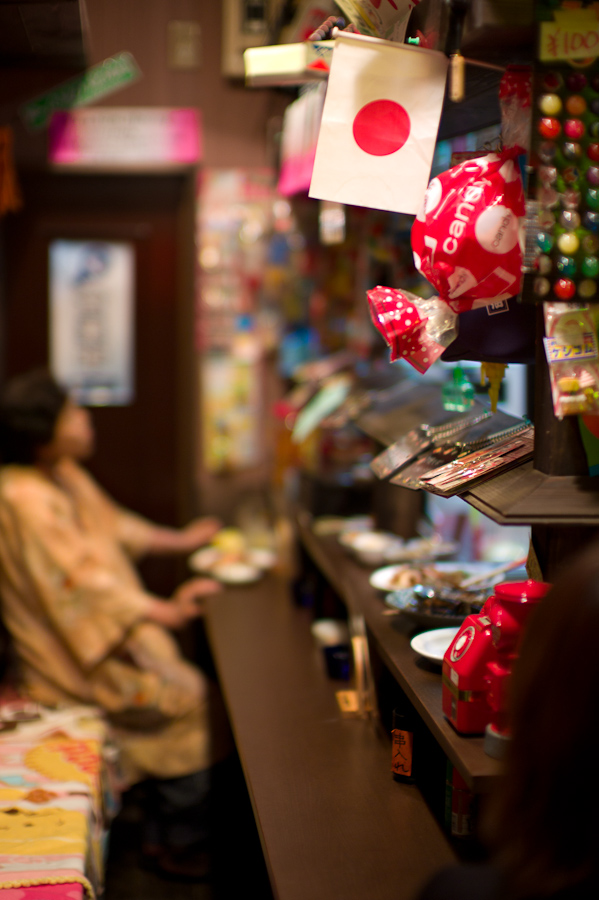 I have been spending a lot of time 'working' my shots lately to see if I like it with or without something in it...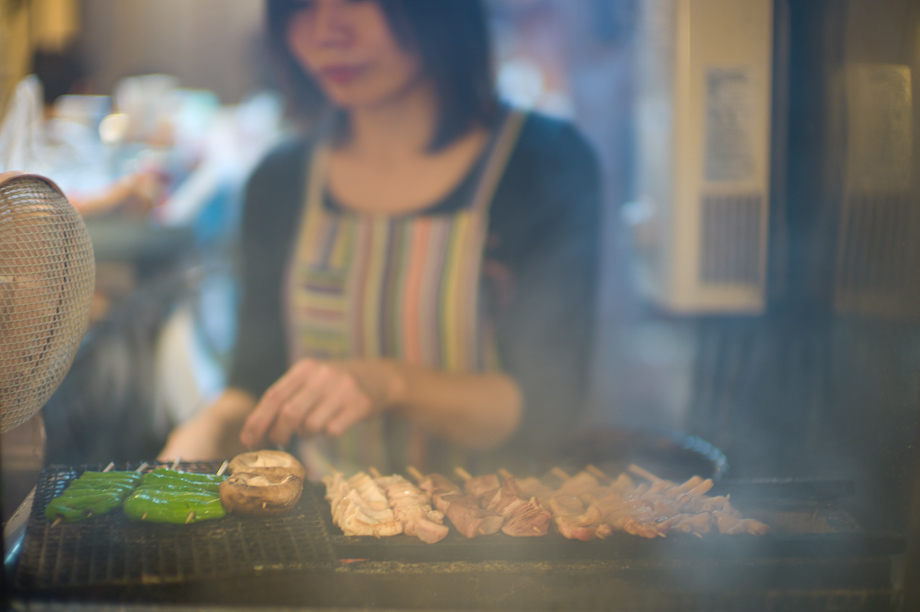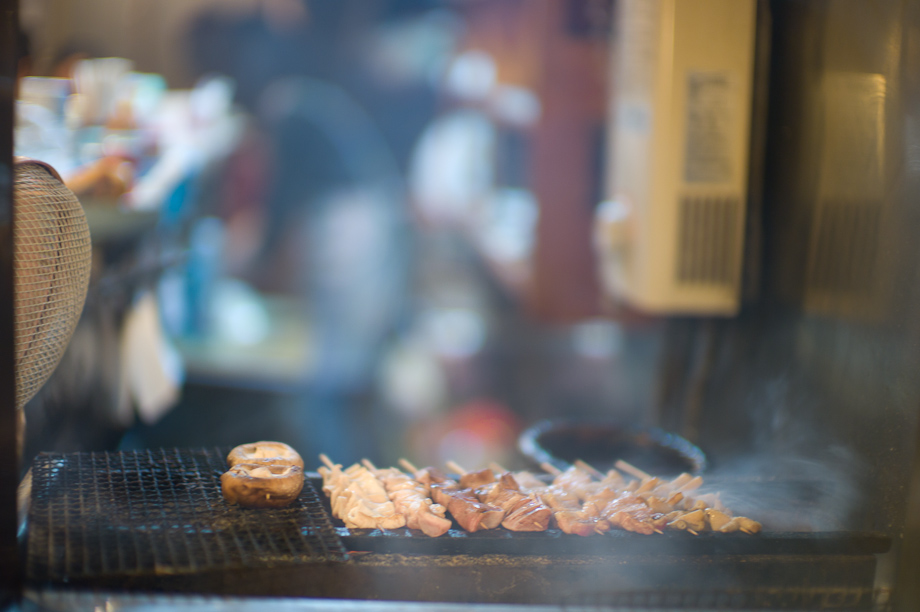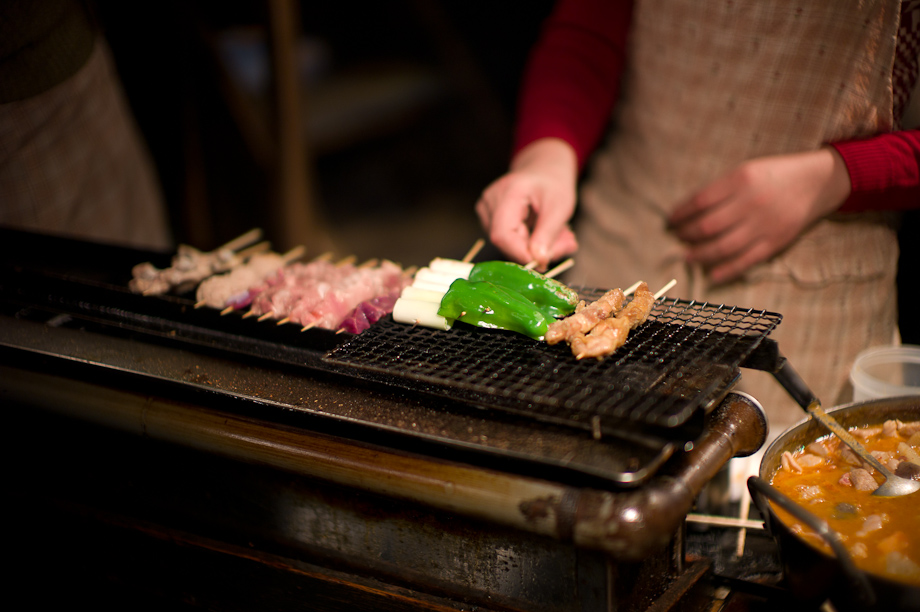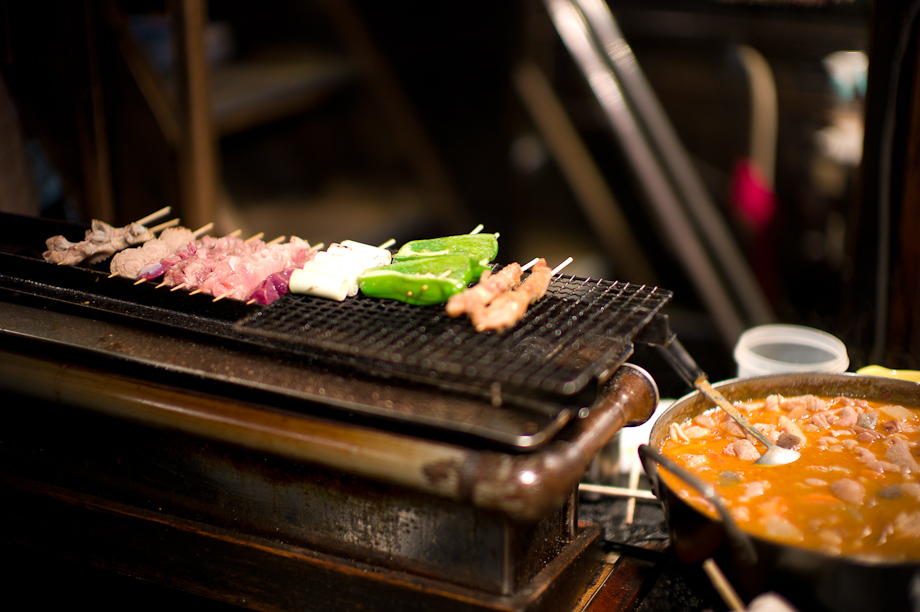 I have also been spending time working on where the focus point is in an image...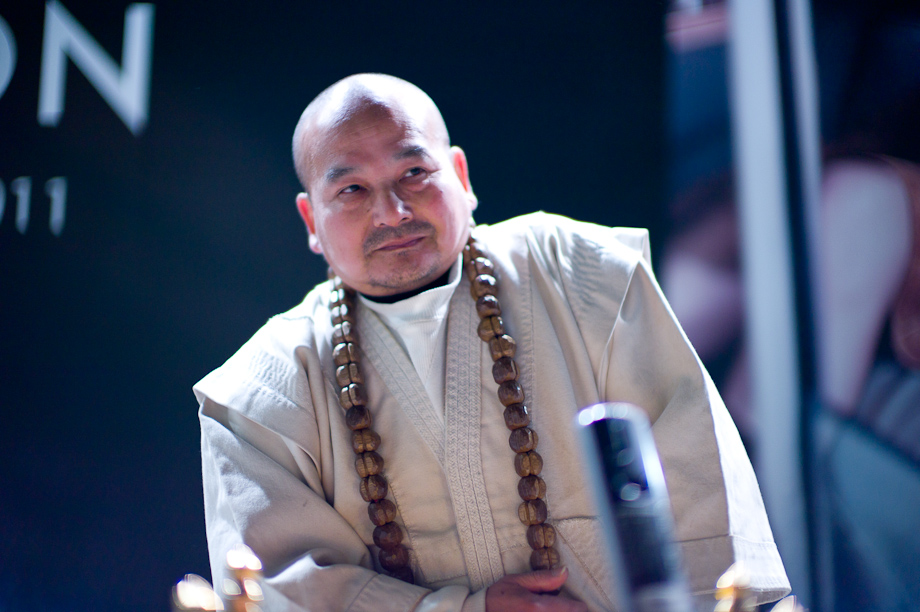 I love shooting in Shinjuku... so many choices.
If you like what you saw today, please share it by clicking one of the links below...