McDonald's Texas 2 Burger
McDonald's in Japan has just launched their Big American 2 campaign where they will be featuring a new burger each month. Currently they are running the Texas 2 Burger which is a massive pile of chili, cheese, bacon, onion and a mustard relish sauce jammed between the three buns weighting in at 645 calories and add a large fry and a large coke for an additional 750 calories giving you a 1,400 calorie feast. Considering the average lunch in Japan is probably 500 or 600 calories these numbers are staggering but this doesn't seem to be stopping people from lining up to buy these. Coming soon...
The Idaho Burger
The Miami Burger
The Manhattan Burger
Sadly the Texas 2 isn't the highest calorie burger in this series.
Just curious if anyone has eaten this yet?
Leave a comment and let me know what you thought if you did.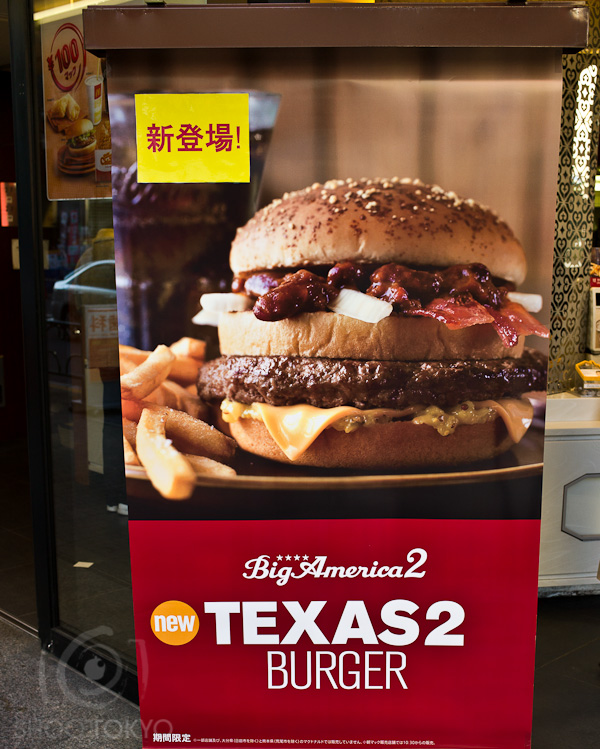 Thanks for stopping by today...