Tokyo begins to return to normal
I went out for a while today to see if Tokyo was beginning to return to normal. It was...sort of. While people were out and moving on with their lives it was missing the hustle, bustle and crowds that make it Tokyo. I think a lot of people were shaken up by the events on Friday and what they have watched unfold on TV over the weekend. What is needed now is time... A worker in Shibuya smokes in an alley while getting the latest news on her phone.
A man resumes sales of The Big Issue in Shibuya.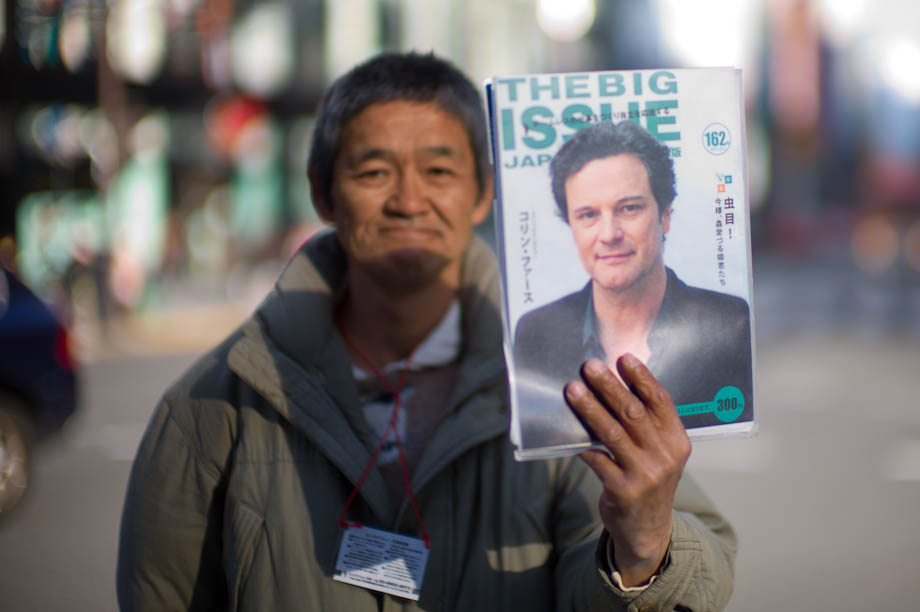 A man reads the latest news on the disaster in front of Shibuya Station.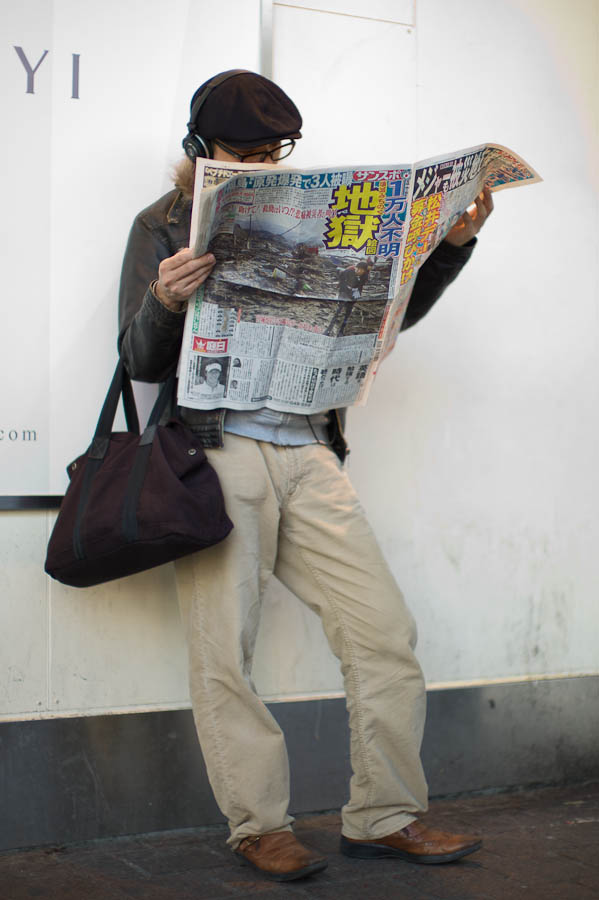 Shibuya is eerily quiet for what should be a crowded Sunday afternoon.
A police officer patrol's the famous 'Hachiko' waiting area outside Shibuya Station.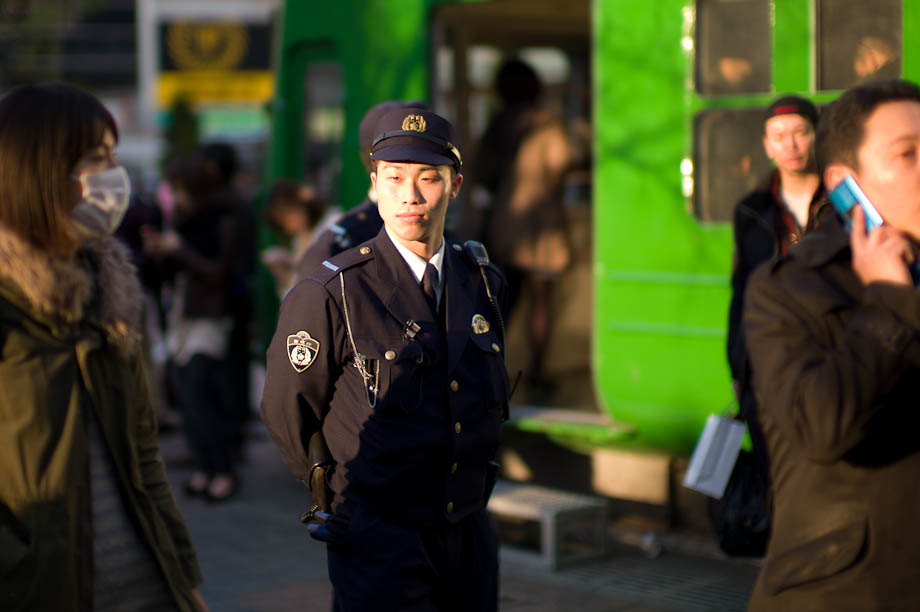 A man waits in the virtually empty Shibuya Station courtyard.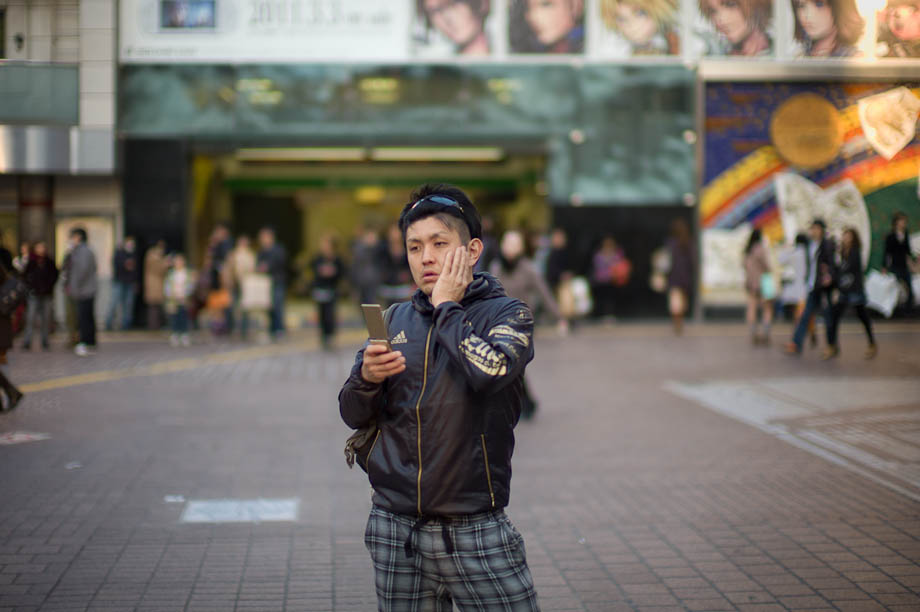 A man sells rice outside Shibuya Station...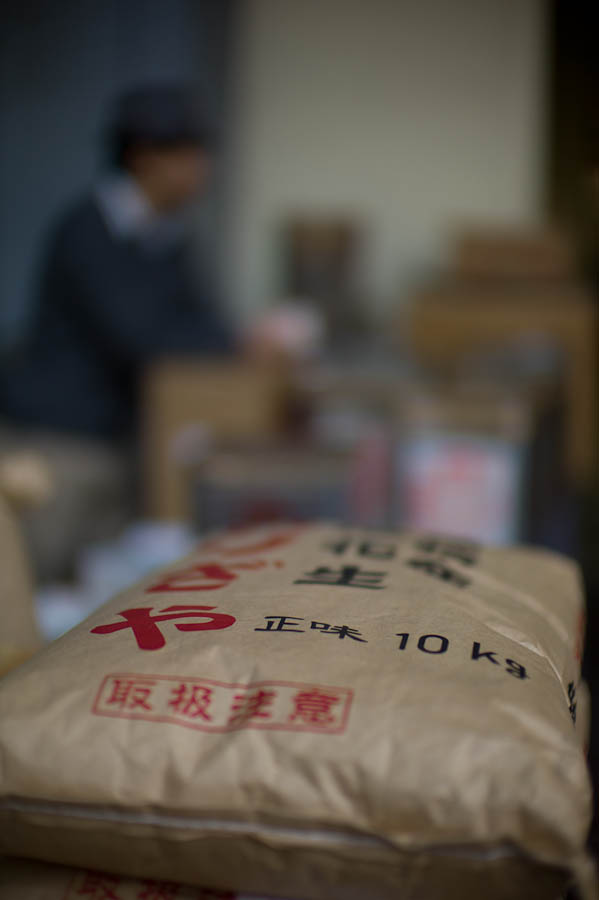 The barber shop begins cutting hair again...without the long lines.
Coin lockers are all available...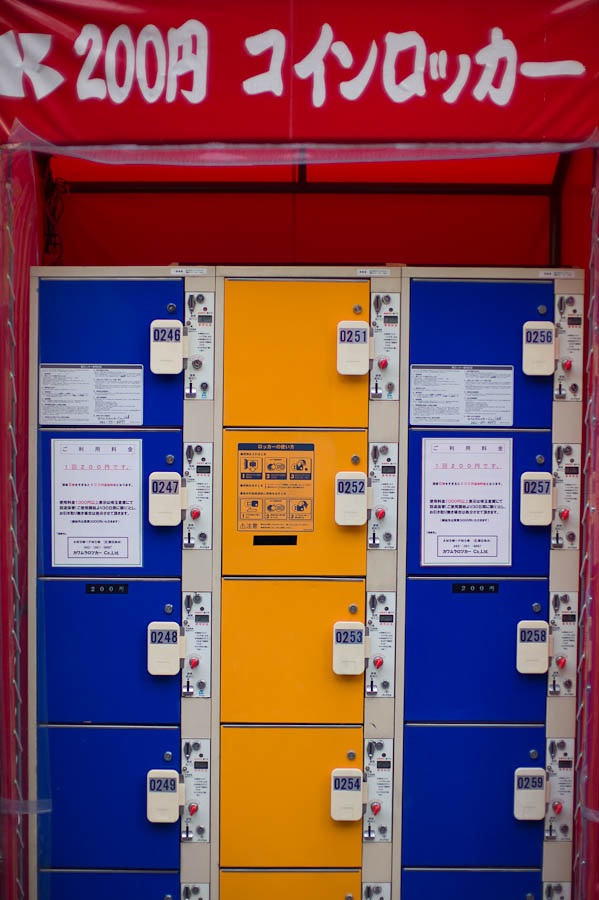 Convenience Stores are still waiting to be stocked.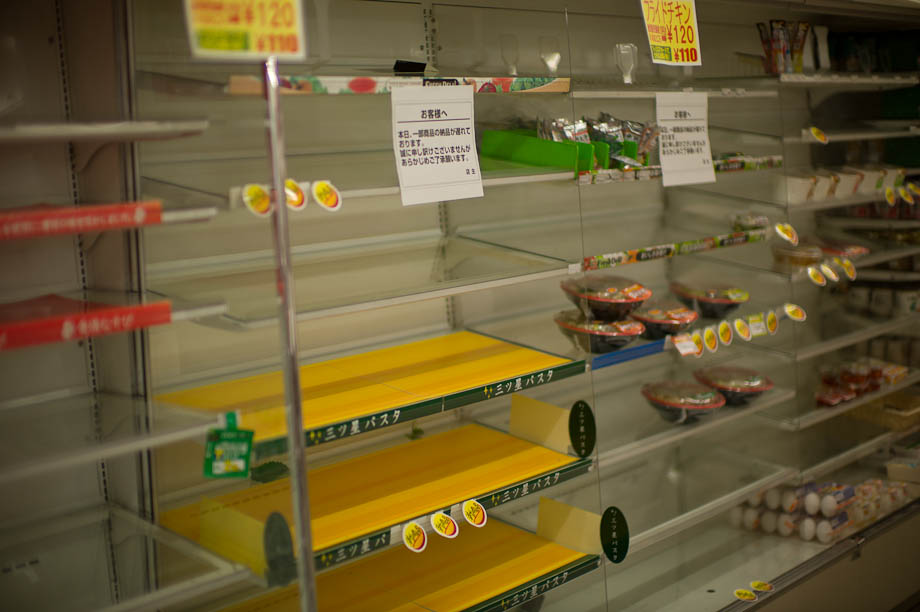 Tokyu Department Store is virtually empty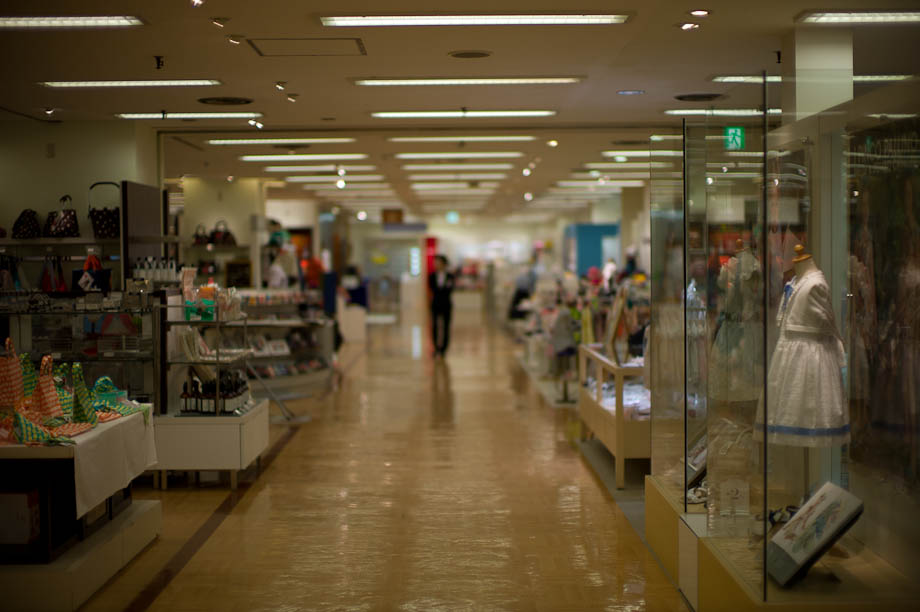 The Bournelund Toy Shop is completely empty.
The brand name rows are empty.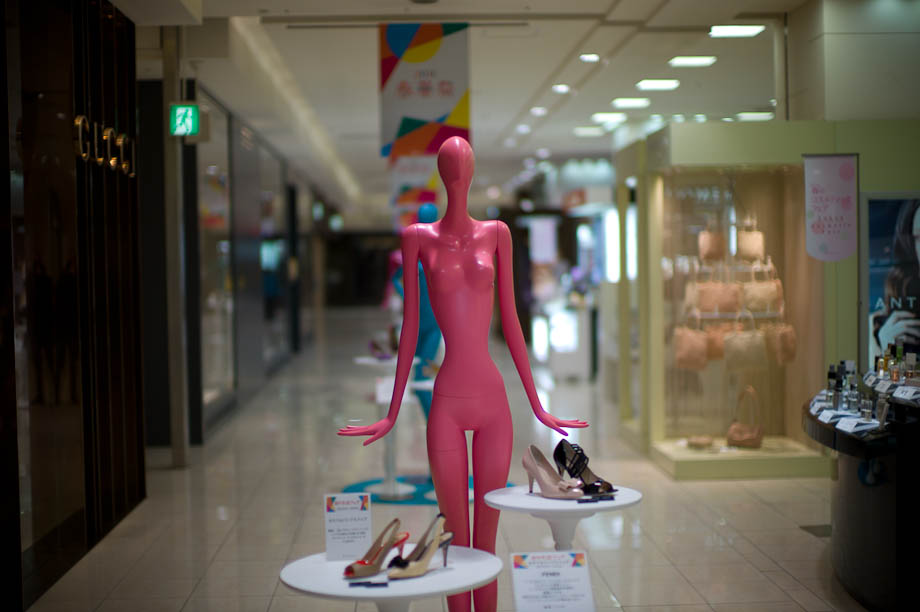 A breadshop in the basement is completely sold out.
A man dressed as an angel asks people to support the people who were impacted in the earthquake.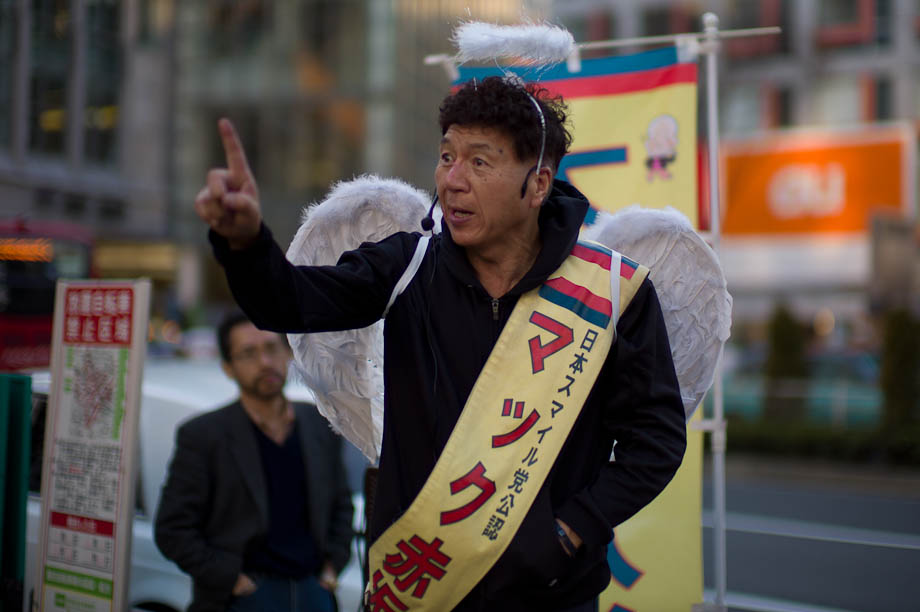 A man slowly plays guitar as the sun goes down in Shibuya.
Thanks for stopping by today...