Cloudforce Japan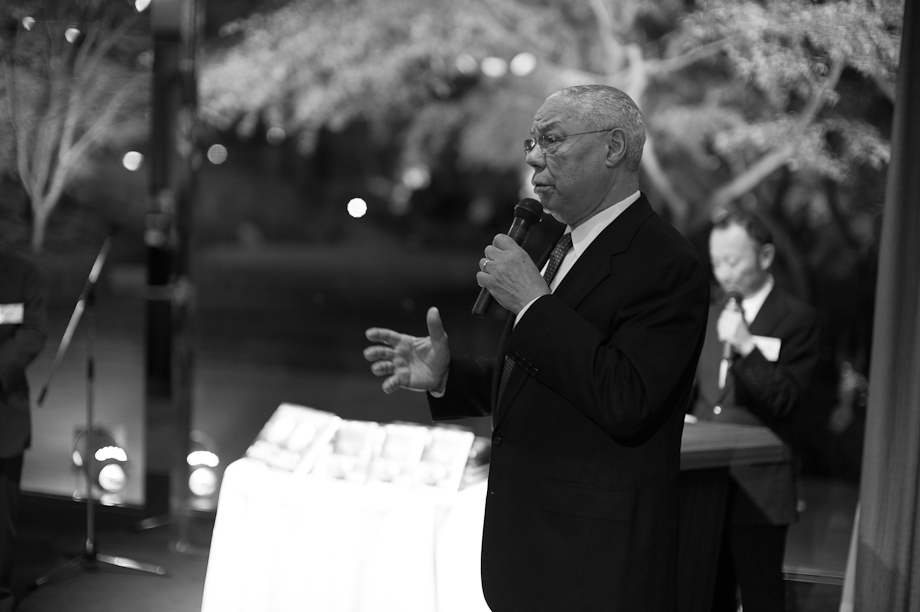 As many of you know I work for Salesforce.com. This week we had our conference Cloudforce Japan in Tokyo. We had the pleasure of two very special guests; Former Secretary of State for the US General Colin Powell and President and CEO of Toyota Motor Corporation Akio Toyoda join us. I had the privilege of meeting General Powell the evening before.
I quickly become the go to photographer and snapped some shots for co-workers. Here is my co-worker Joe Poch speaking with General Powell along with the CEO of Yelp Jeremy Stoppelman.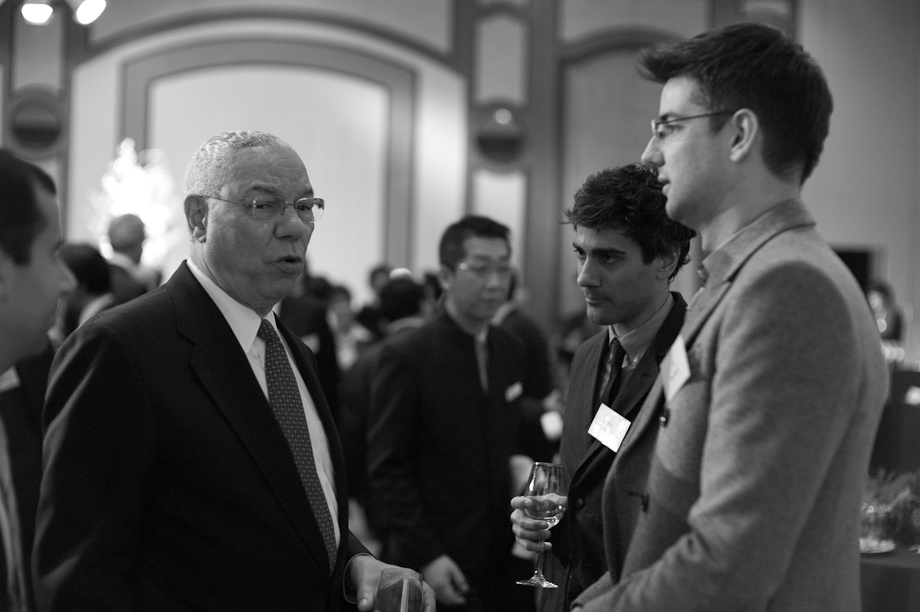 The next day at Cloudforce I was able to capture this great moment when our CEO Marc Benioff stopped with General Powell and Toyoda-san to wrap some christmas presents as part of Operation Tomodachi and speak about the need for corporate philanthropy.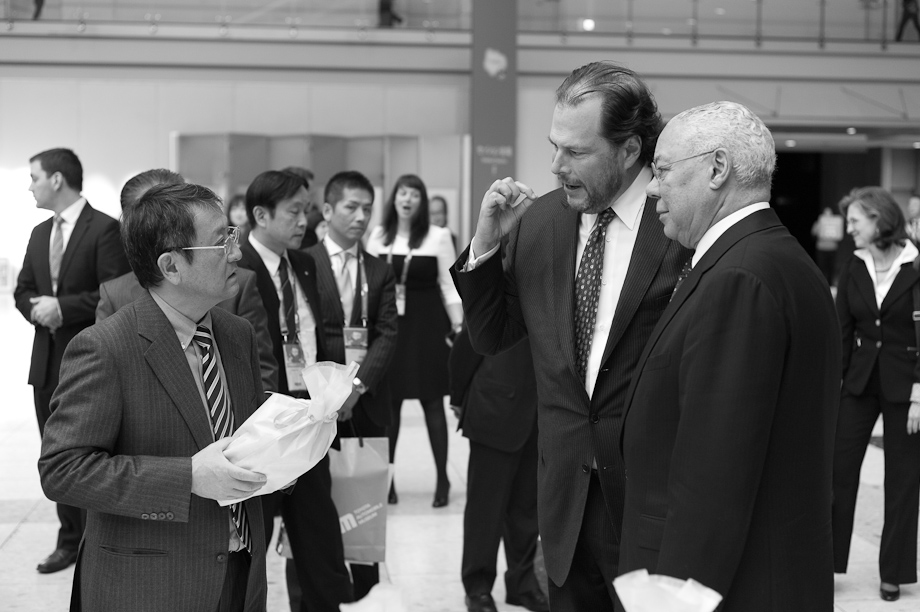 After a day of speaking about using technology to transform our lives, communities and businesses I saw this scene. Now you know you are being replaced when your job has become to watch a robot do your job for you...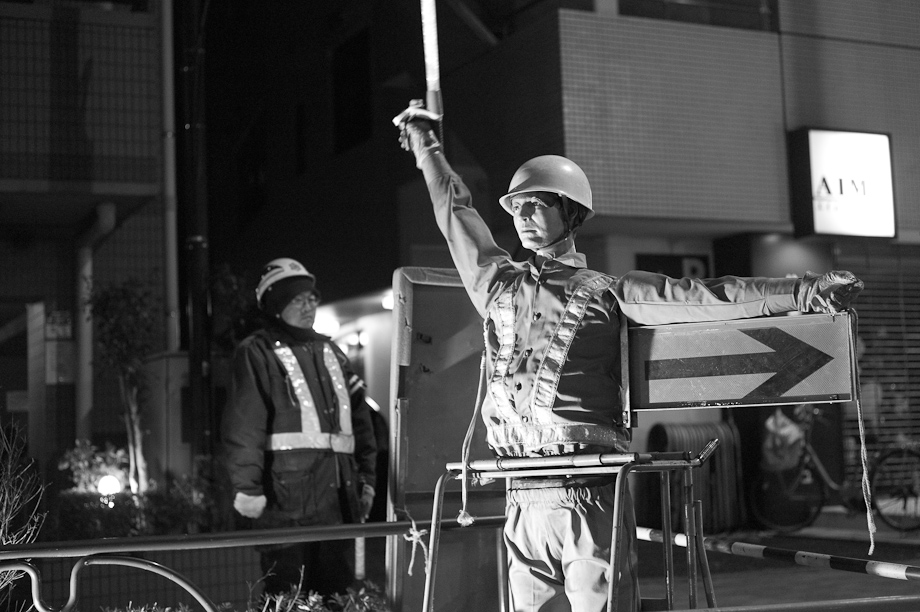 Thanks for stopping by today...