Early Arrivals
In early April Tokyo fills with Cherry Blossoms and this year I found some early arrivals.. It is hard to explain how 'pink' some streets and most parks become. It is a very beautiful sight if you have never seen before. It will be a few more weeks until the Cherry Blossoms will be in bloom. The weekend of April 7th and 8th should be the prime time. Parks and rivers will be packed for 'Ohana mi', or Cherry Blossom viewing. People will stake out a good location, grab a blanket, some food and lots of drinks and hang out under the Cherry Blossoms. It is a lot of fun and a great opportunity for photography, and not just the flowers. The people are what make the event.
I stumbled upon an early arrival this morning...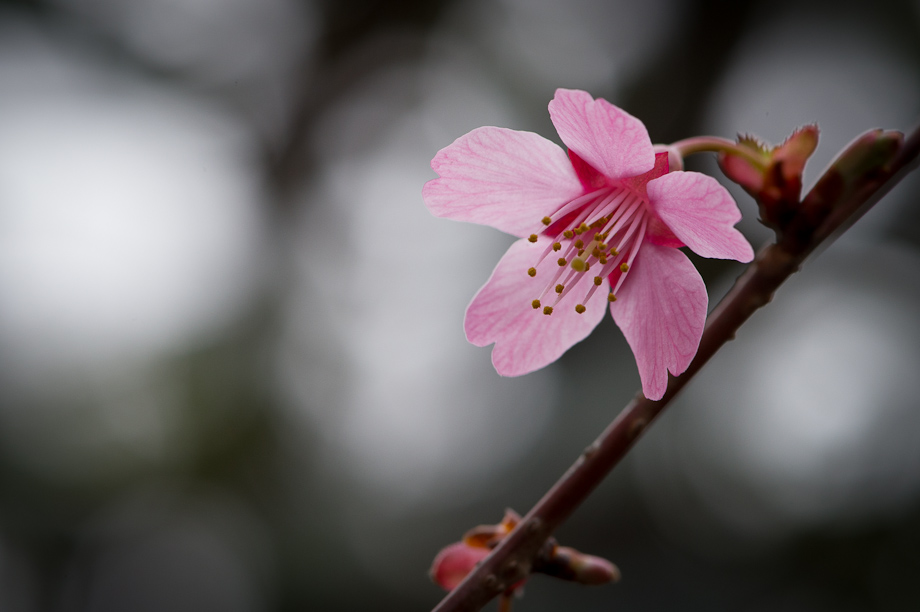 Thanks for stopping by today...