FujiFilm X100
I was heading out the door this morning hoping to get off a few shots on the way to the office but encountered a 'rain delay'...I have a feel I am going to see a lot of these for the next month or two. Today's Configuration: Leica M9 with a Noctilux 50mm f/0.95 with ND64 with a 1.4x magnifier, my Canon 5DMKII with a 24-70 f/2.8 with a 580 EXII with a Full CTO gel, and FujiFilm x100.
今日のカメラ:私のライカM9をつかいます。レンズはNoctilux 50mm f/0.95とND64をつかいました。私のCanon5DMKIIもつかいました。レンズは24-70f/2.8をつかいました。 FujiFilm x100もつかいました。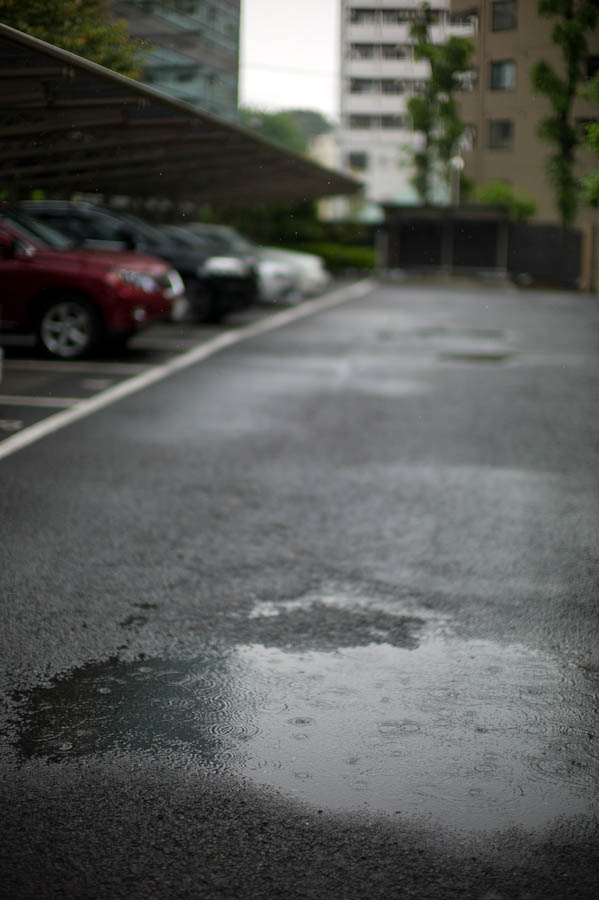 A grey day looking out my office window...
By mid-afternoon the sky opened up and it became a pretty beautiful afternoon.
今日のごごいいてんきになりました。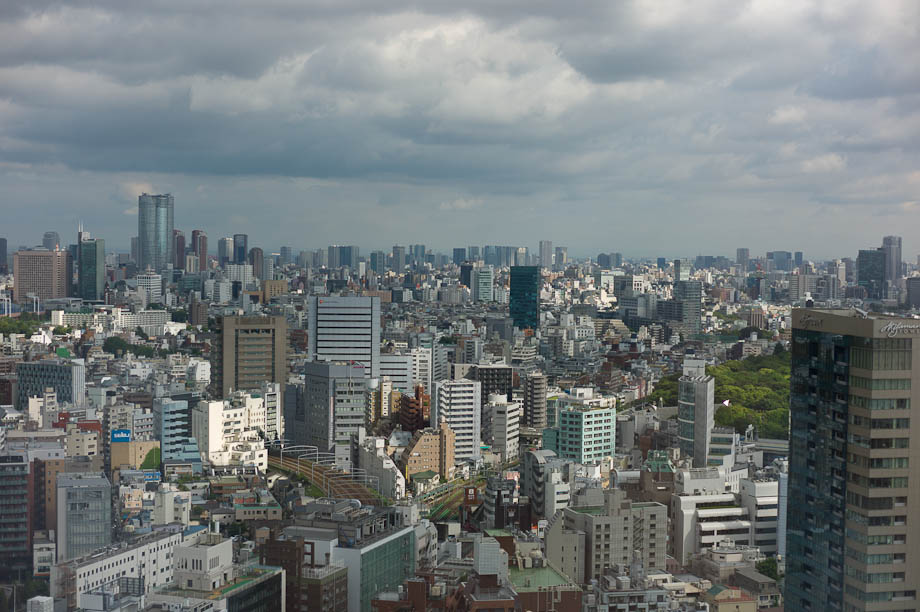 I have been a bit conflicted on how I am going to shoot daily through the rainy season. While my Canon 5DMKII isn't 'weather' proofed , it can hold up much better than my Leica M9 can. The Canon 5D is a great camera but not the easiest to just drop in your bag or carry to a business lunch. It is just too big. I want something light and portable that I don't have to be too worried about if it is lightly raining. I also want something that I can shoot a little more indoor with. My Leica is great but indoor you need to be a bit distant, for example my Noctilux has a minimum focusing distance of 3.3 feet. Makes it hard to photograph your sushi lunch.
I have been thinking about a couple of options; either the Leica x1 or the Fuji Film x100. The Fuji Film is about half the price of the Leica and met with glowing reviews. A lot of Leica M9 shooters are also using the x100 or recommending to wait for the x2 if you want a Leica. I think the x100 is more like a Rangefinder than the X1 is. I stopped by Yodobashi Camera after work tonight...I can do a lot of financial damage in these floors...
しごとのあとでヨドバシカメラに行きました。。。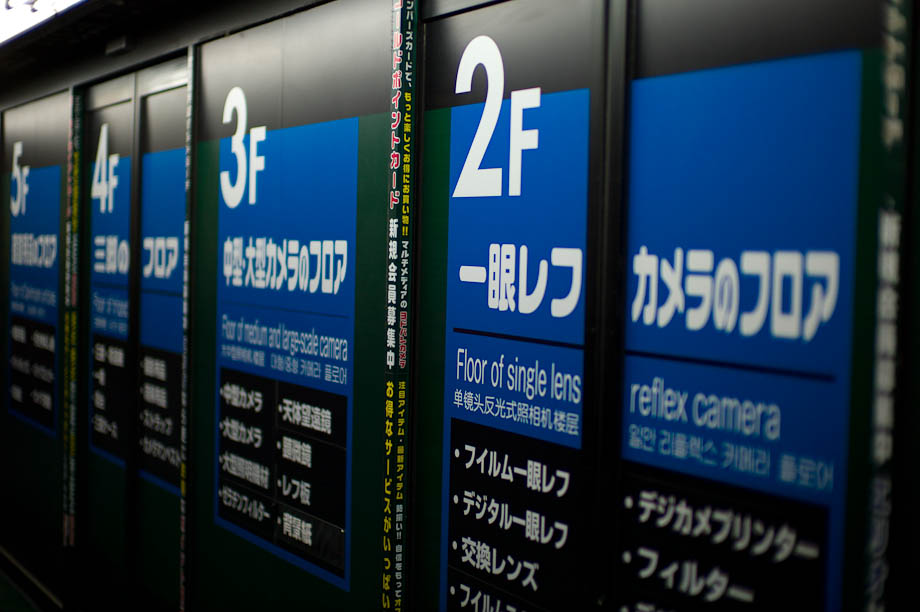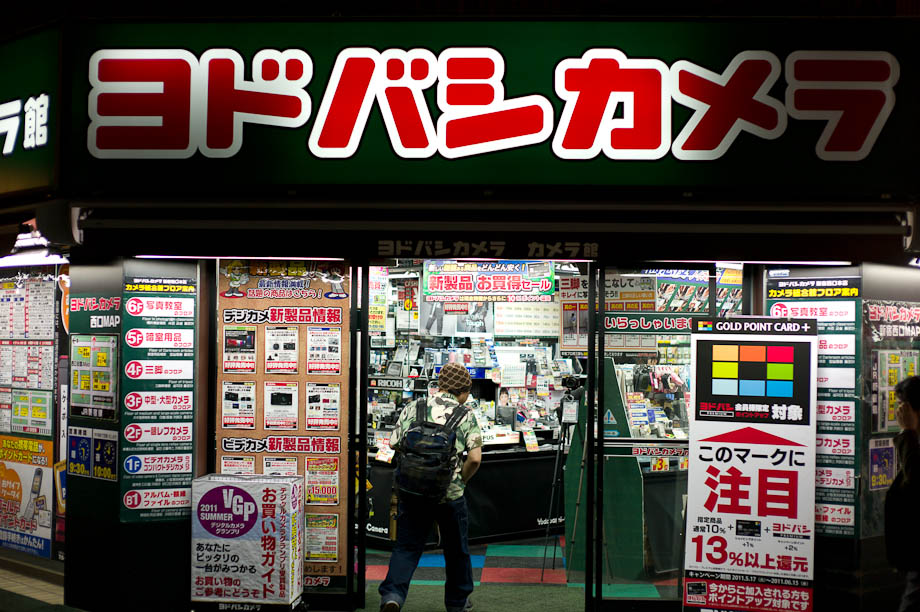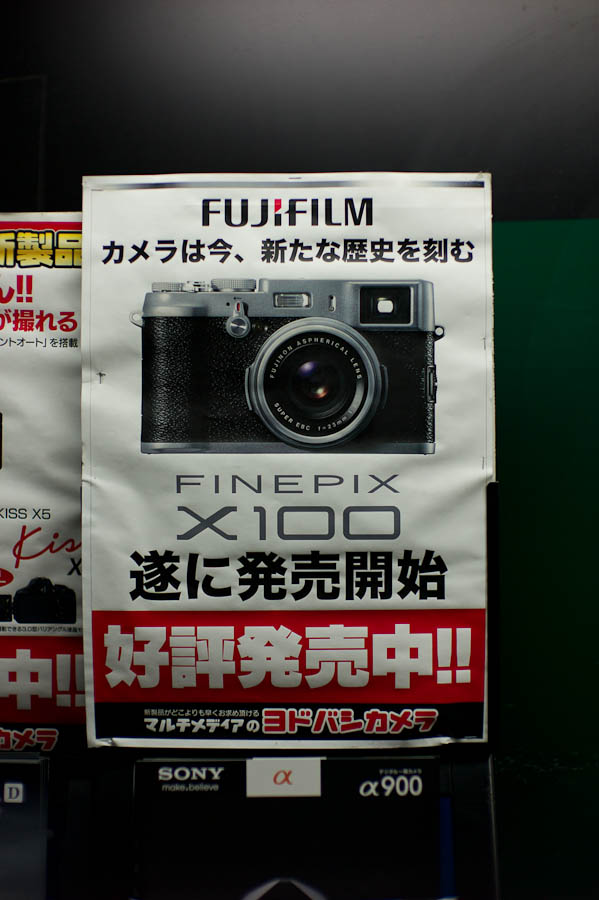 They had one left in stock...I took it!
FujiFilm X100をかいました。
I know a lot of people tear open their boxes of new camera supplies... I enjoy the 'unboxing'...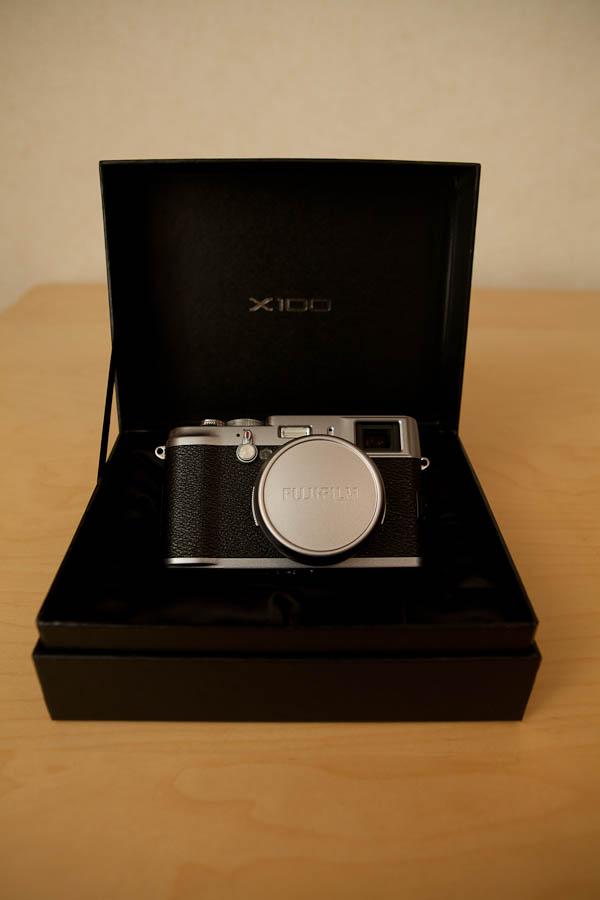 The camera layout is excellent. Buttons are exactly where you would expect them to be and everything is pretty much obvious...
I love how clean looking the camera is as well...
Simple things in the box... There is an English Manual on the CD if anyone is interested...
I picked up the lens hood as a additional with a clear protector filter. What a cool looking camera.
My first shot... not sure what happened here...
My 2nd shot.. getting much better. This thing is amazing at F2.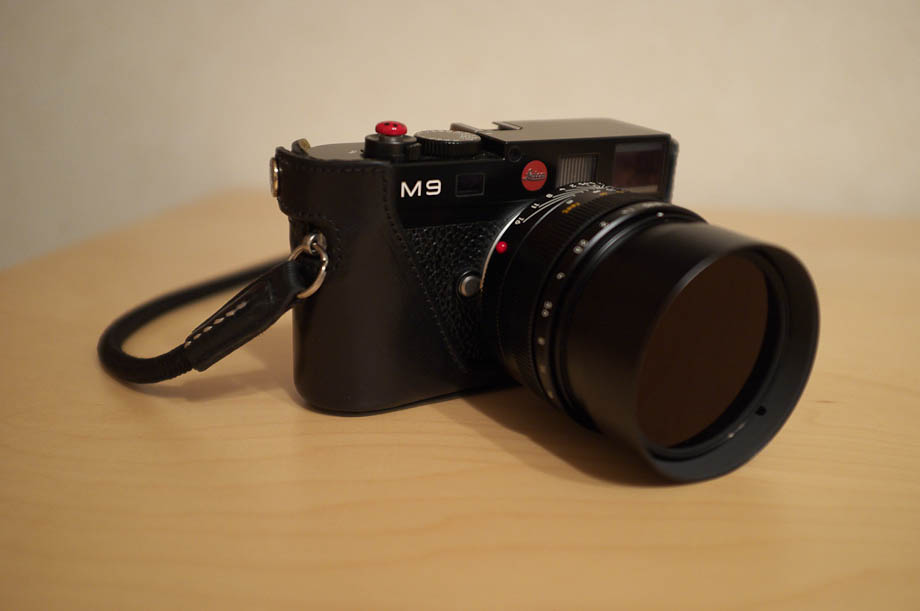 Time to get this thing out and starting filling these drives...
My initial impressions: Clean, streamlined, and easy to use. Very portable. The software that is comes with is horrible, use Lightroom.
Japanese Word of the Day: あたらしい atarashii – new
example:
今日はあたらしいカメラをかいました。
I bought a new camera today.
Hopefully you like what you saw today, so if you did, please feel free to share with your friends by clicking one of the links below. Thanks. See you tomorrow!