Rainy Monday
I think I am going to have a lot of 'rainy' titles in my titles for the next few months. Rainy Season in Tokyo is officially June 8th to July 20th but it seems to be coming a little early this year. It rained Sunday, Monday and is forecasting to rain 8 out of the next 10 days. 日曜日は雨がふってました。今日も雨がふってました。
Today's Configuration: Leica M9 with a Noctilux 50mm f/0.95 with ND64 with a 1.4x magnifier. I also shot my Canon 5DMKII with a 24-70 f/2.8.
今日のカメラ:私のライカM9をつかいます。レンズはNoctilux 50mm f/0.95とND64をつかいました。私のCanon5DMKIIもつかいました。レンズは24-70f/2.8をつかいました。
It wasn't raining when I left for work so I decided to leave the car and take the train. I will be driving to work through most of the rainy season so I need to get my shooting in when I can get it. The shot below is taken with my Leica M9.
つゆのときは車でしごとに行きます。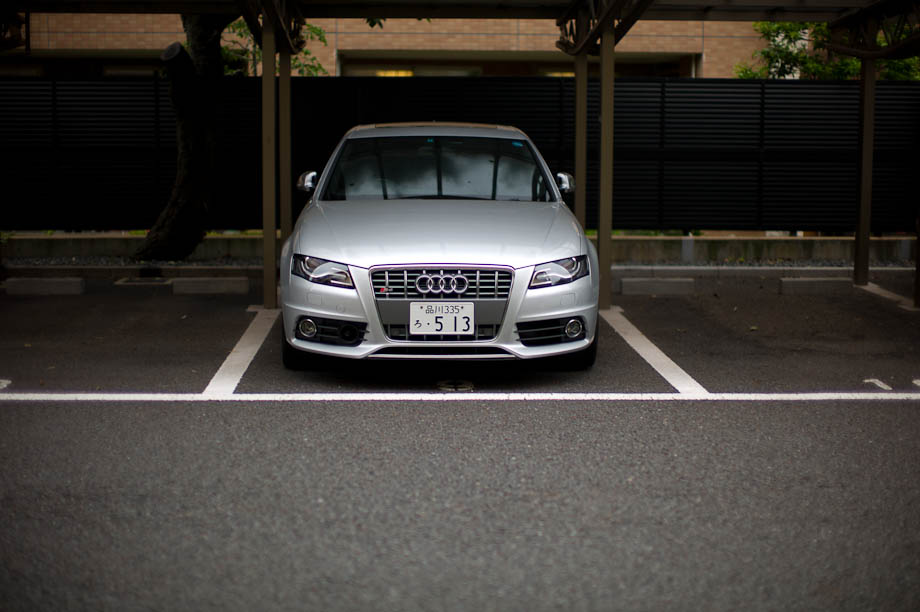 This evening when I got home I too another shot with my Canon 5D. It is interesting to see the subtle yet distinctive signatures of each camera and lens.
Here is a side by side view. The Leica shot is on the left and the Canon shot is on the right. I love the tones in the Leica shot and the natural vignette. Both cameras are great and have their uses.
どっちがすきですか?
Mobile Health Check Centers... You can see these all over Tokyo parked in front of office buildings in the spring as everyone get's their yearly health check.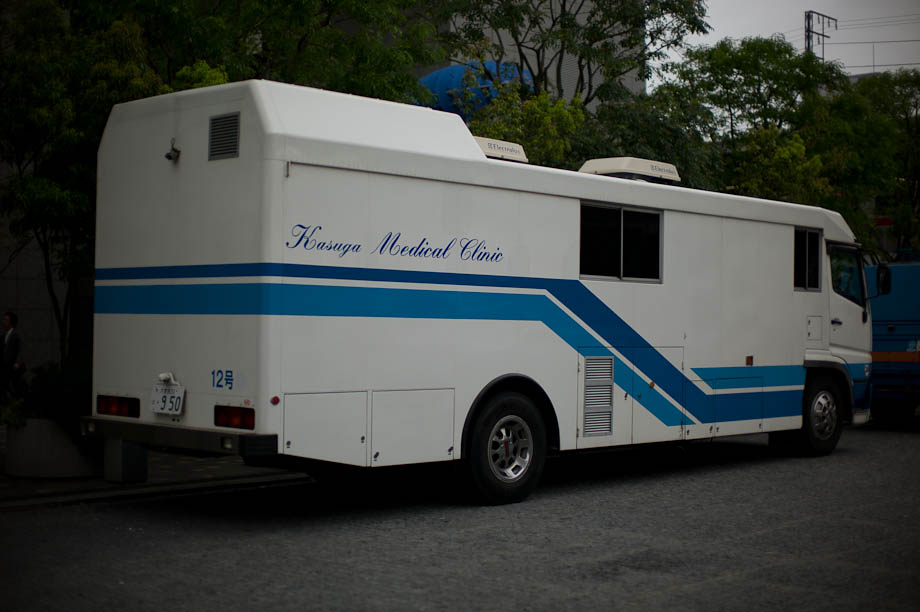 Usually this seat is just full of sleeping or drunken salary men...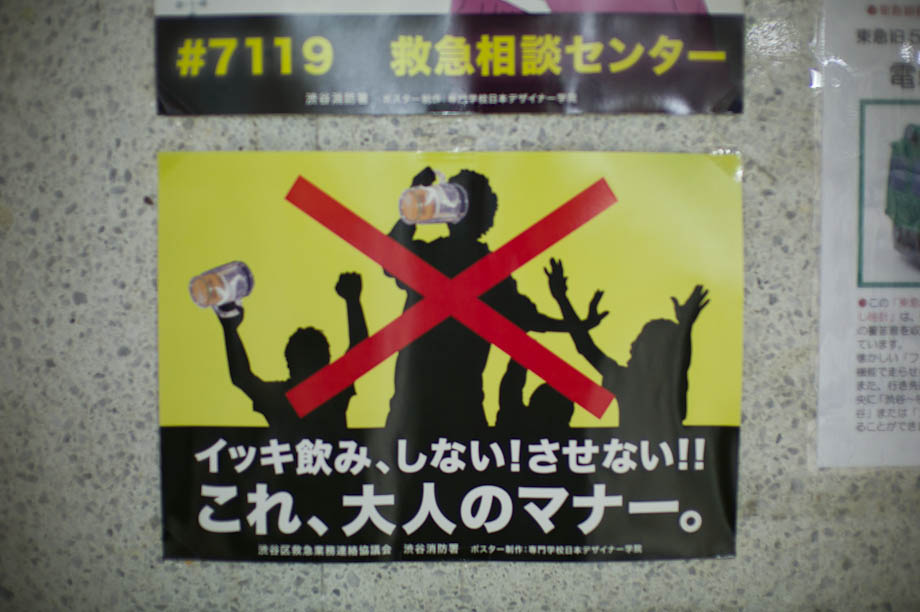 Shibuya Station...
渋谷駅です。。。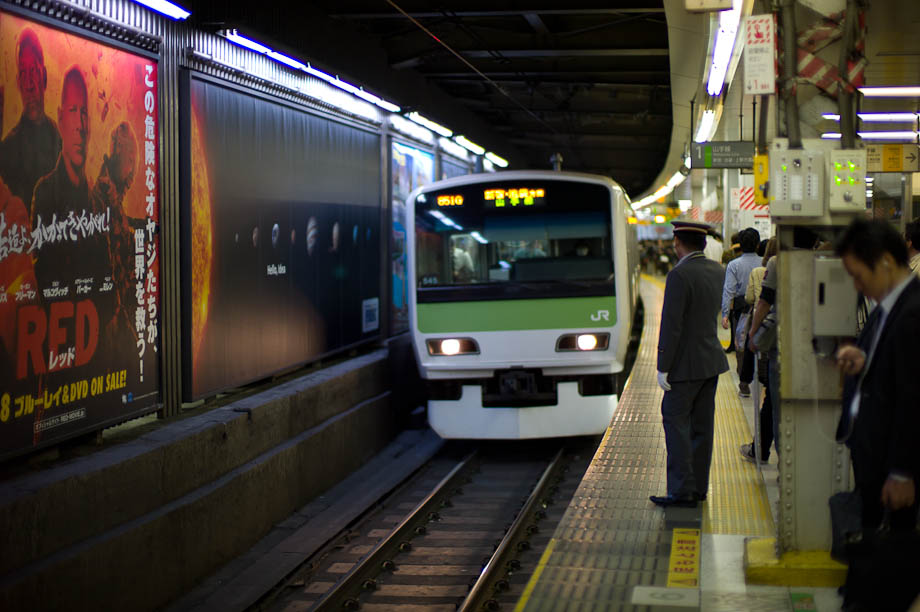 Yoyogi Station...
代々木駅です。。。
I like Tully's... I wish thee were more of them in Tokyo...
すきです。。。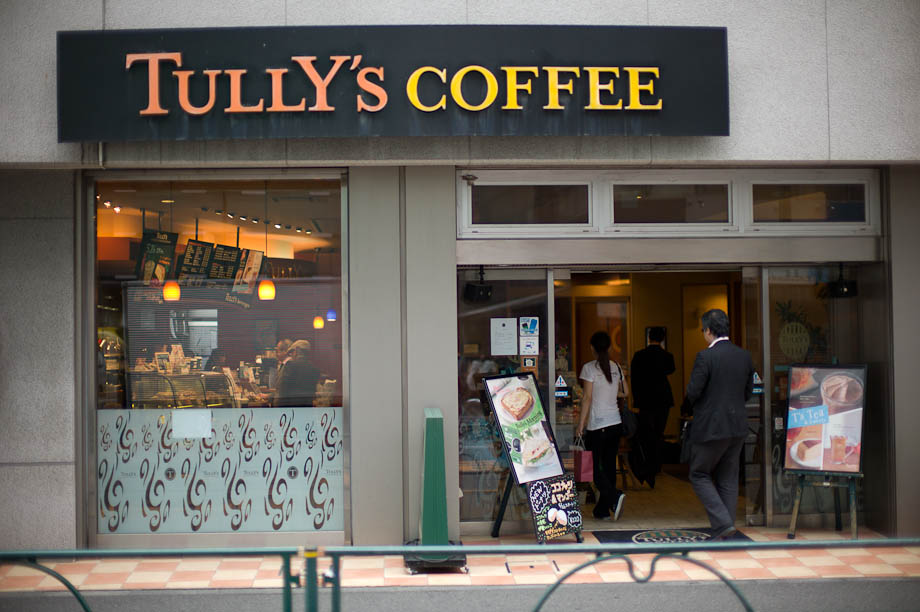 No bikes or motorcycles... submarines OK.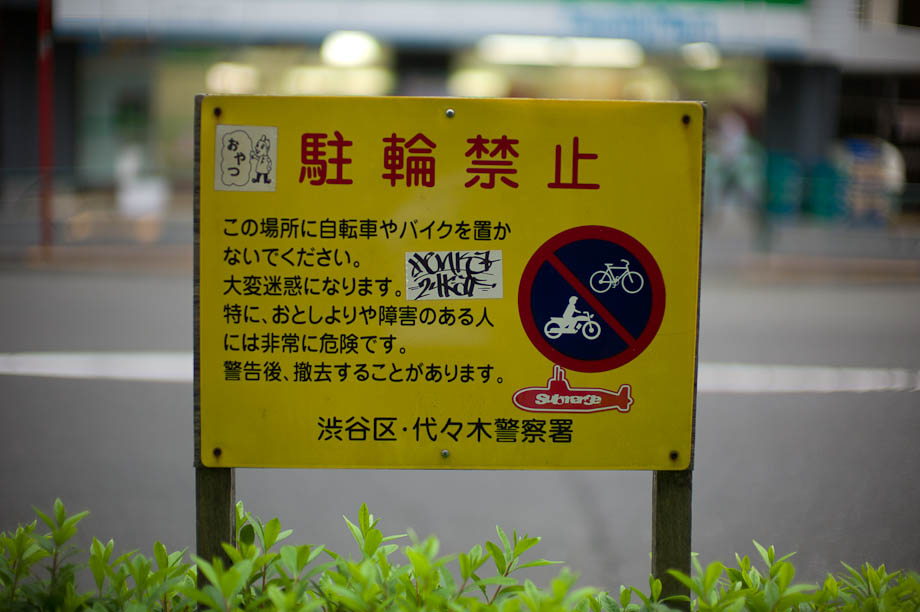 Tokyo getting cloudy early...
東京です。。。
By late afternoon it was pouring...
今日のごご雨がふってました。。。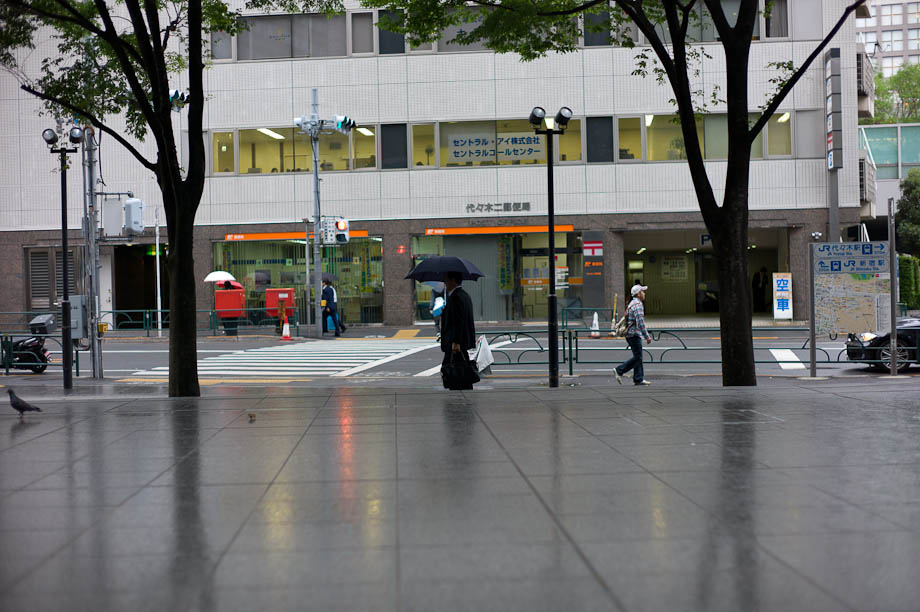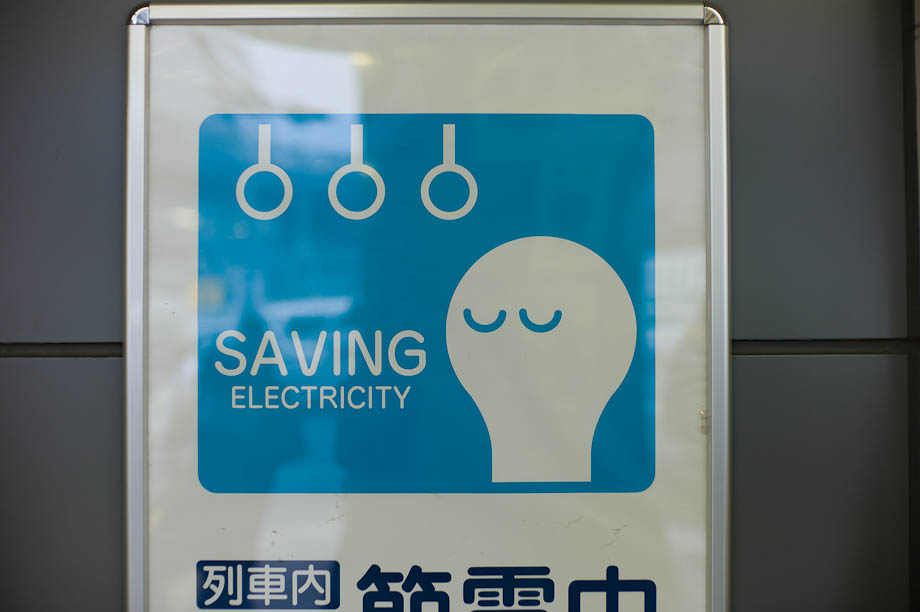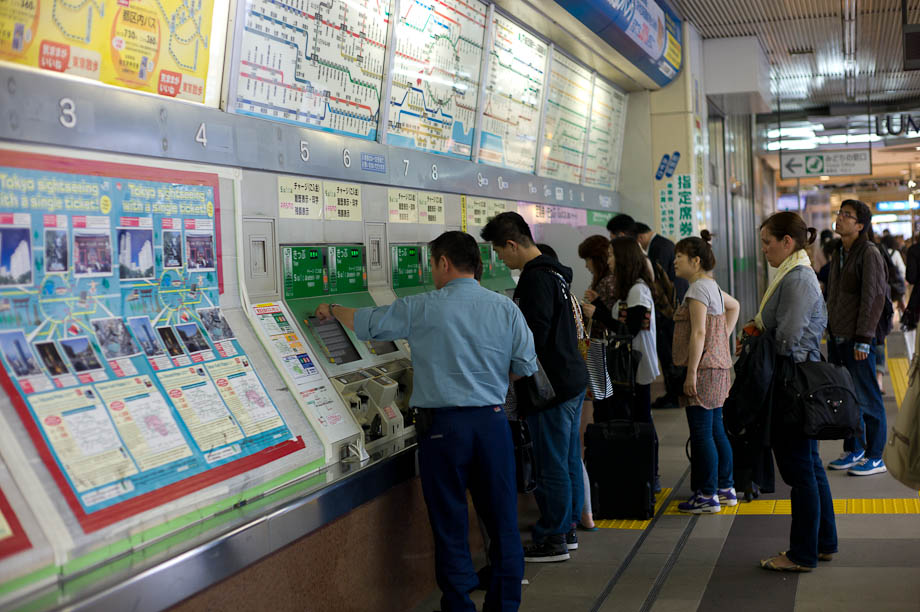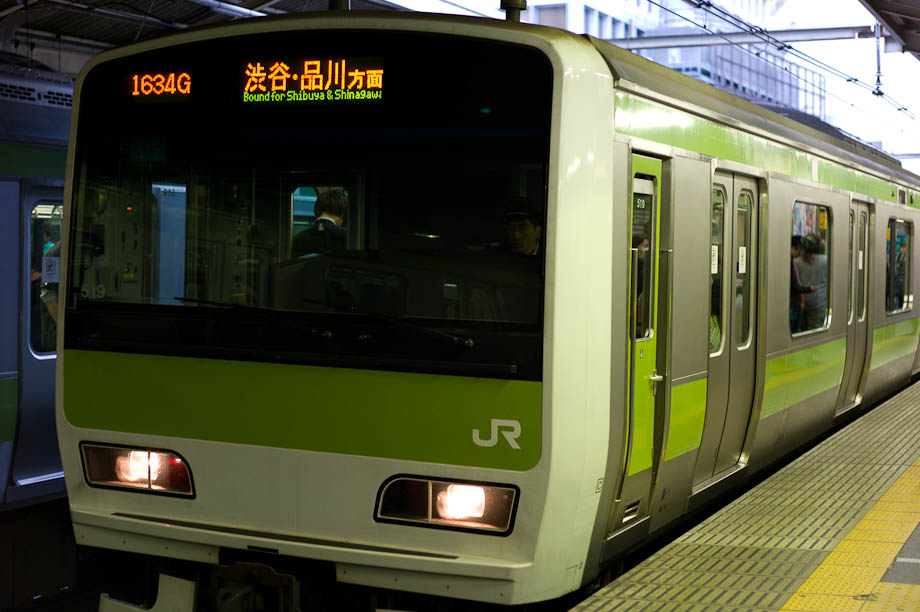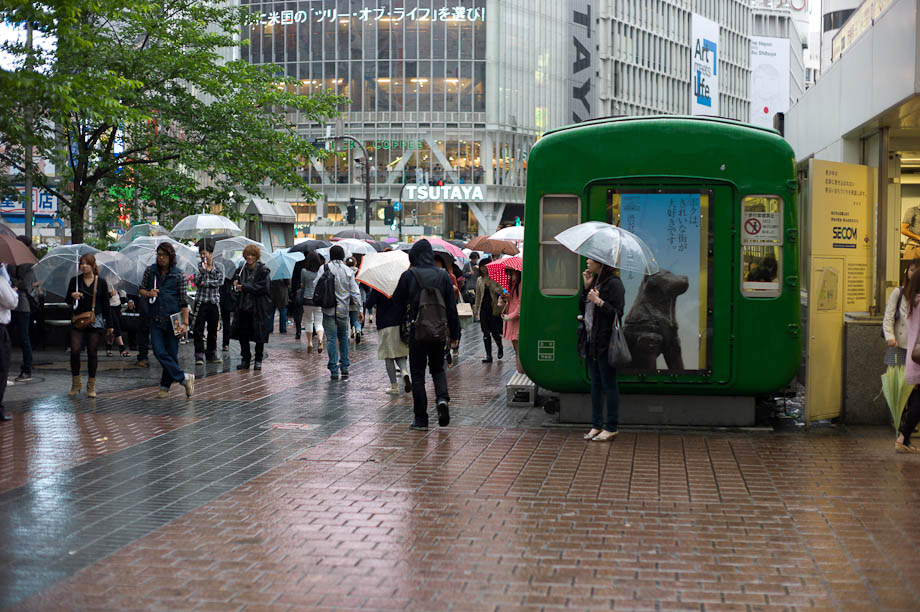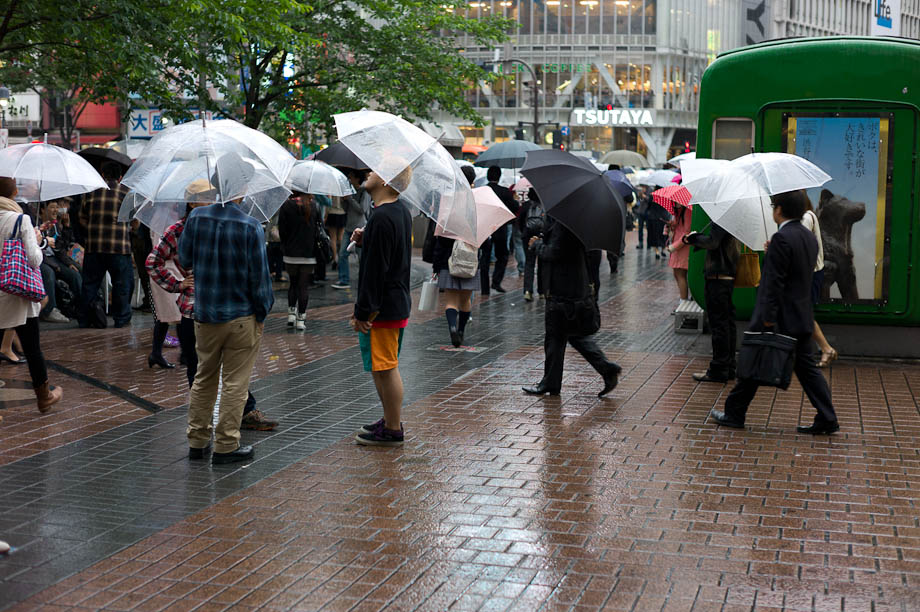 I had to run a quick errand when I got home so I threw my Canon 5D over my shoulder. The one great thing about my 5D is I can be out shooting with my camera dripping wet and no issues. I tried one of my favorite shots to do this time with my Canon.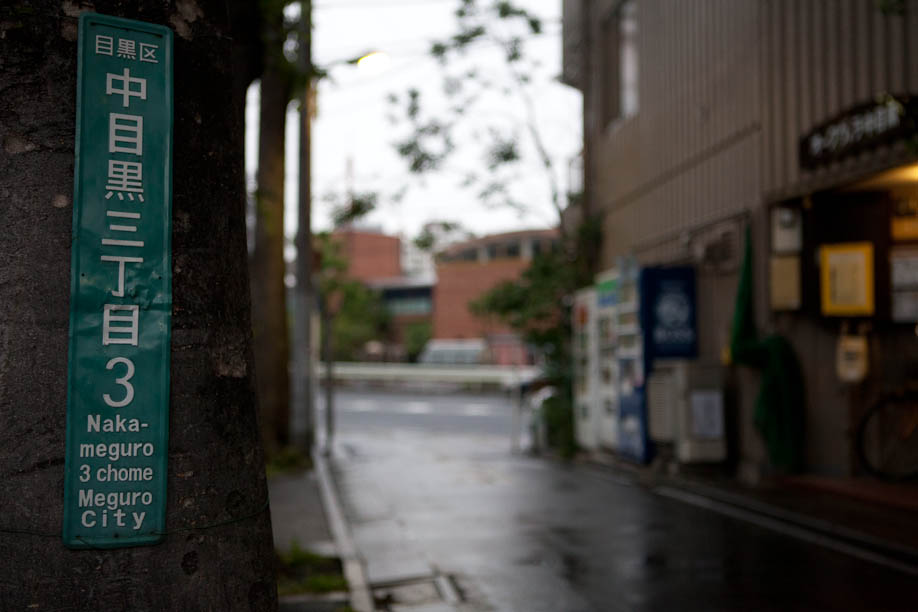 Here is was the other day taken with my Leica M9.
Here are the shots side by side....Canon 5D @2.8 on the left and Leica M9 @0.95 on the right.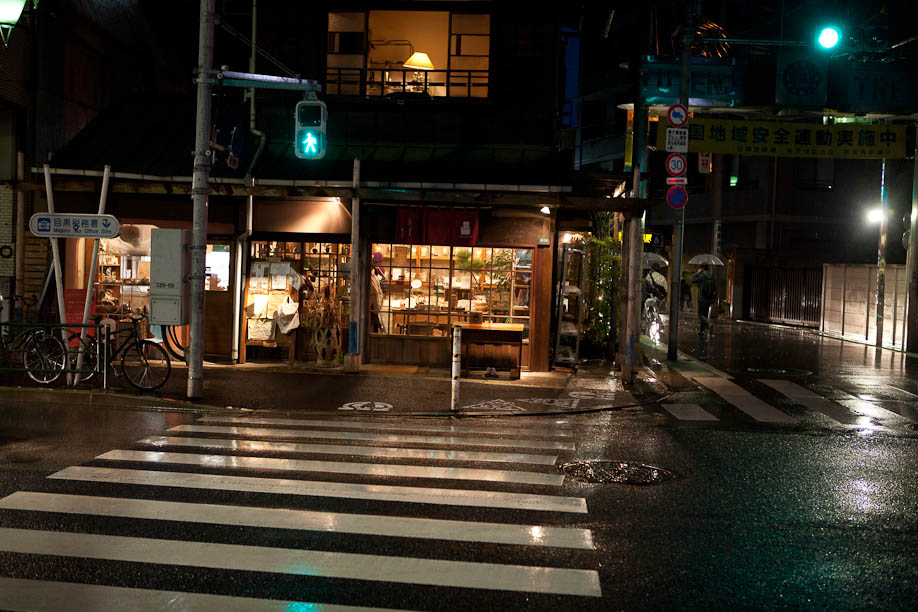 Japanese Word of the Day: つゆ tsuyu – rainy season
example:
今年のつゆがはじまりました。
This year's rainy season has started.
Hopefully you like what you saw today, so if you did, please feel free to share with your friends by clicking one of the links below. Thanks. See you tomorrow!