The Bake Shop's 2nd Anniversary Party in Jiyugaoka
My favorite place in Jiyugaoka, simply named 'The Bake Shop' had their 2nd Anniversary Party last night. I was invited to go and decided to photograph the event for them. I haven't photographed big events before so it was a good chance to practice manually focusing fast...as people don't want to stand and pose for you for too long. I also got a chance to really give my Leica SF-58 flash a run. I haven't had a chance to really use it since I got it. I really love this place so it was nice to get to do this for them. I am running to the print shop this morning and I am going to print off the photos for them as well and drop them off when I pick up my lunch there today. If you were there last night and you want any of the photos, please click the contact link above and drop me a mail and let me know the number of the photo that you would like. You can see the number of the photo by hovering your mouse over it.
昨日は楽しかったですね。パーティーに参加された方で写真が欲しい方は、'contact' をクリックしてメールを下さい。写真の番号を教えて頂ければ、お送りします。(写真にカーソルをあわせると、写真の上に番号が出ます)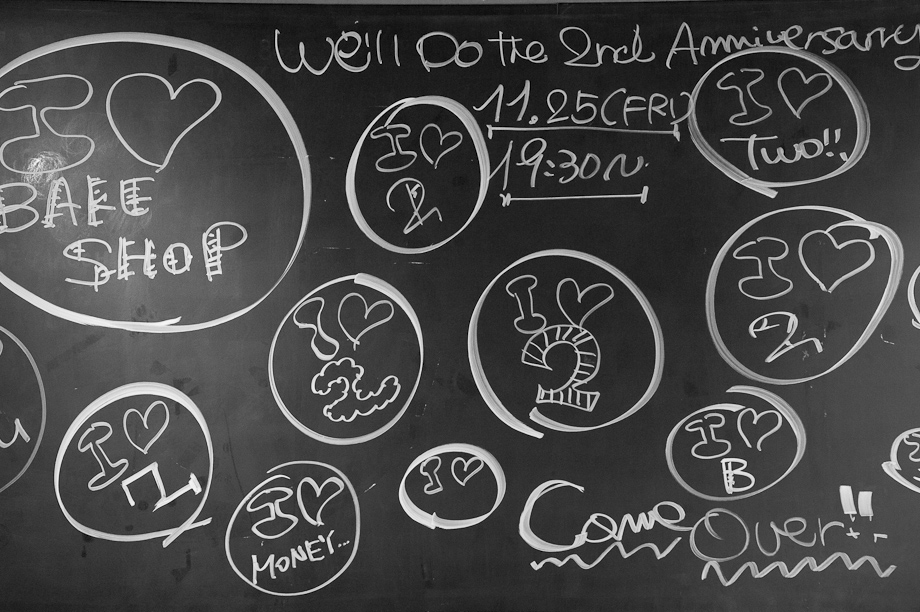 Meet Makoto Asamoto...The king of The Bake Shop...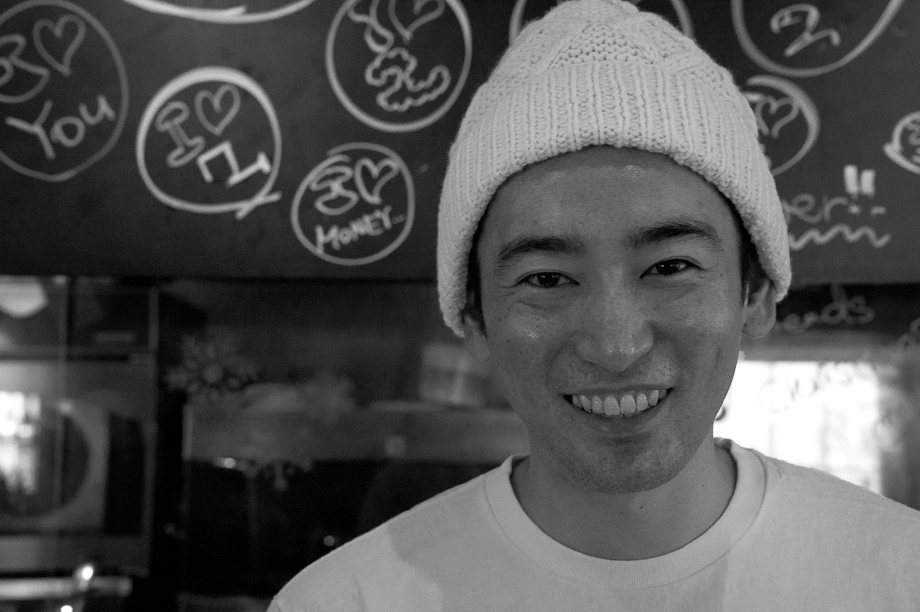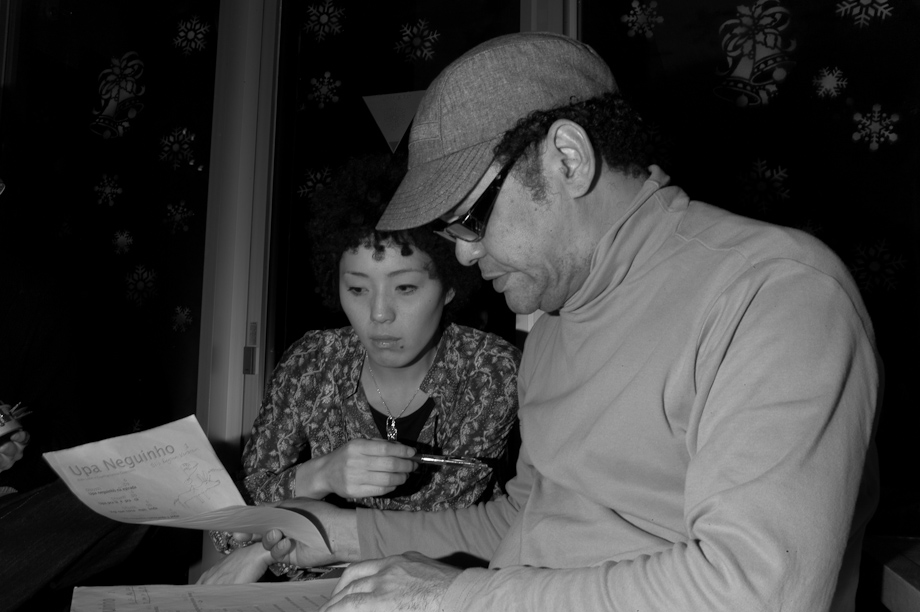 They had a DJ... with a very cool selection of music...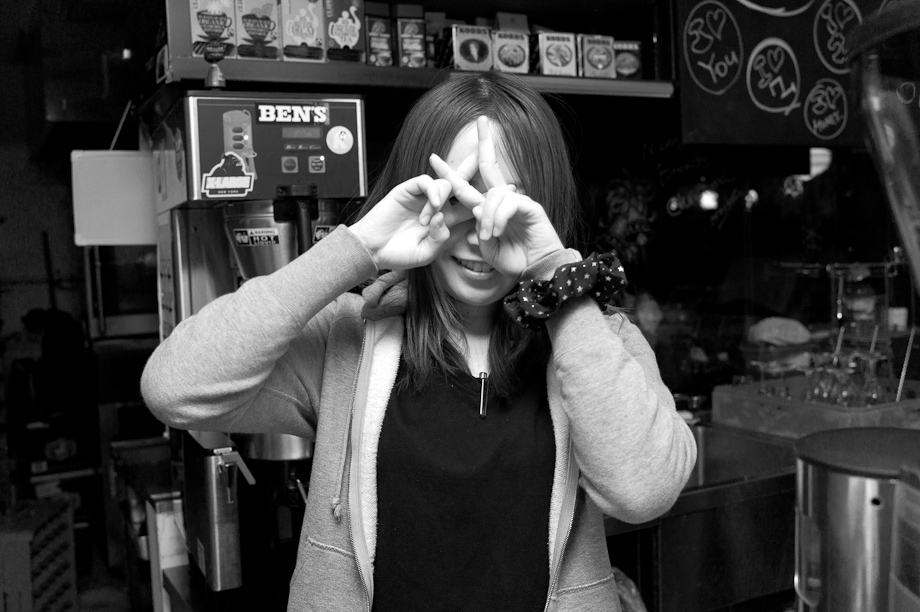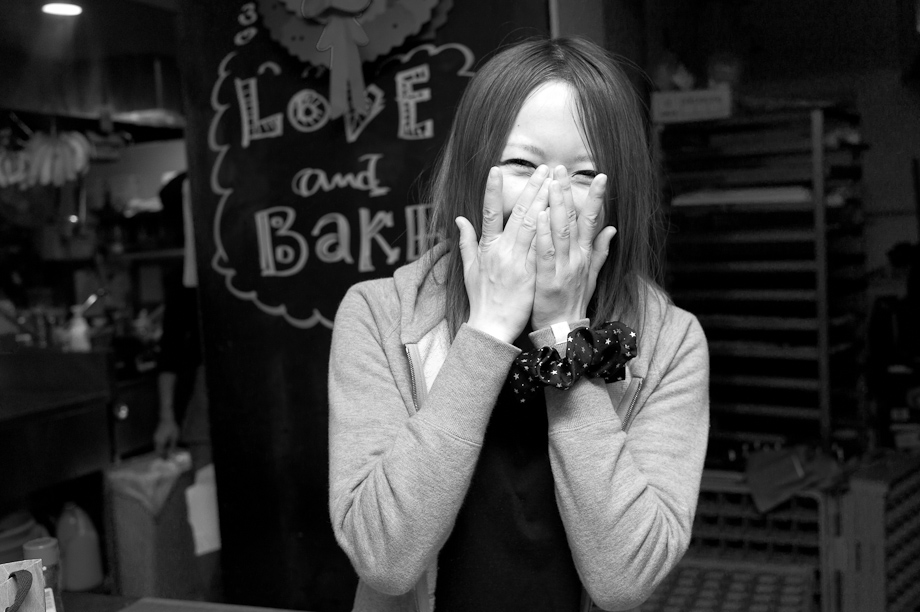 My favorite photo of the night...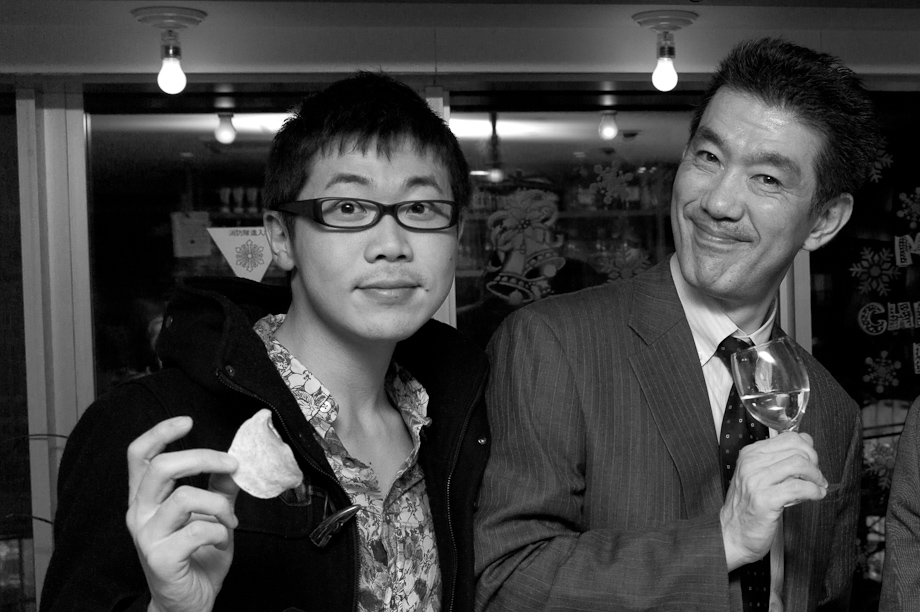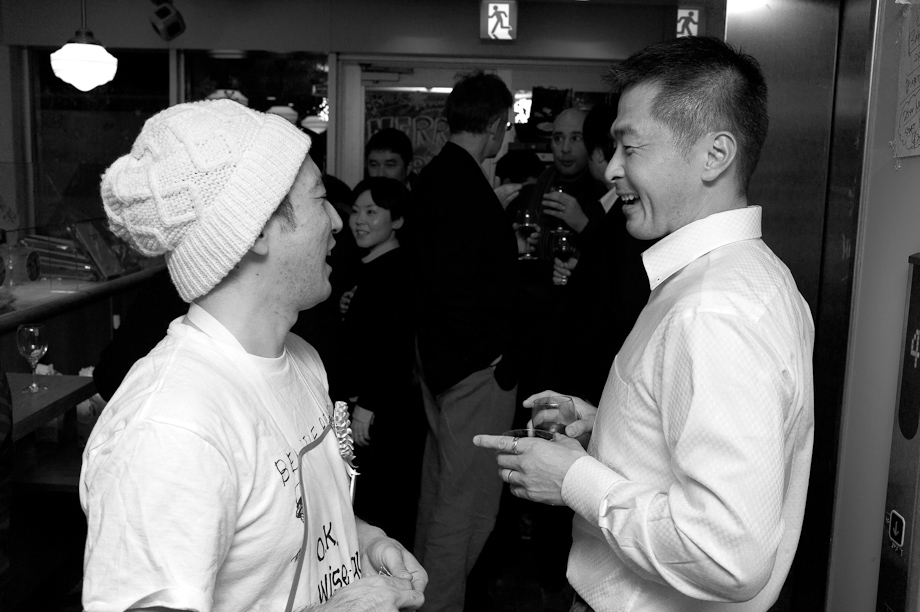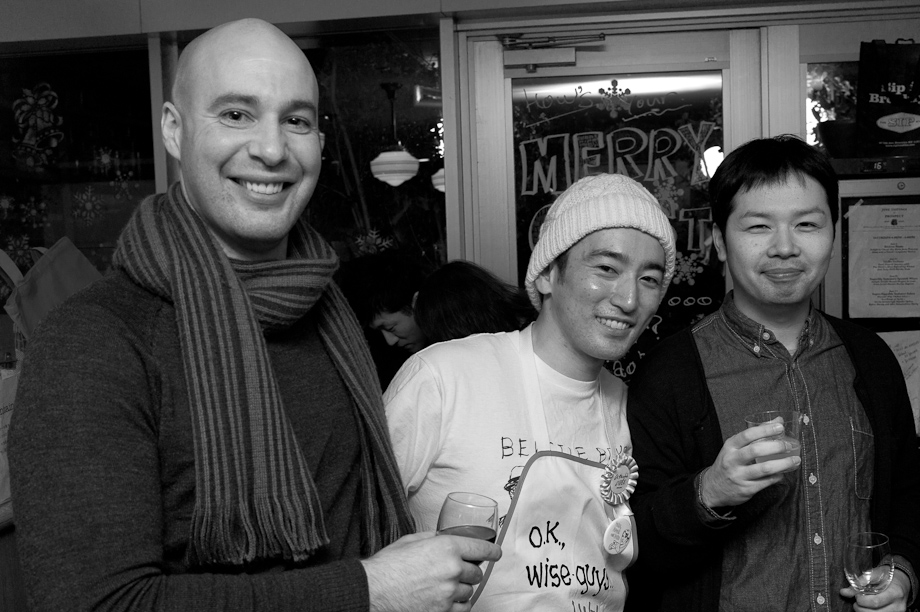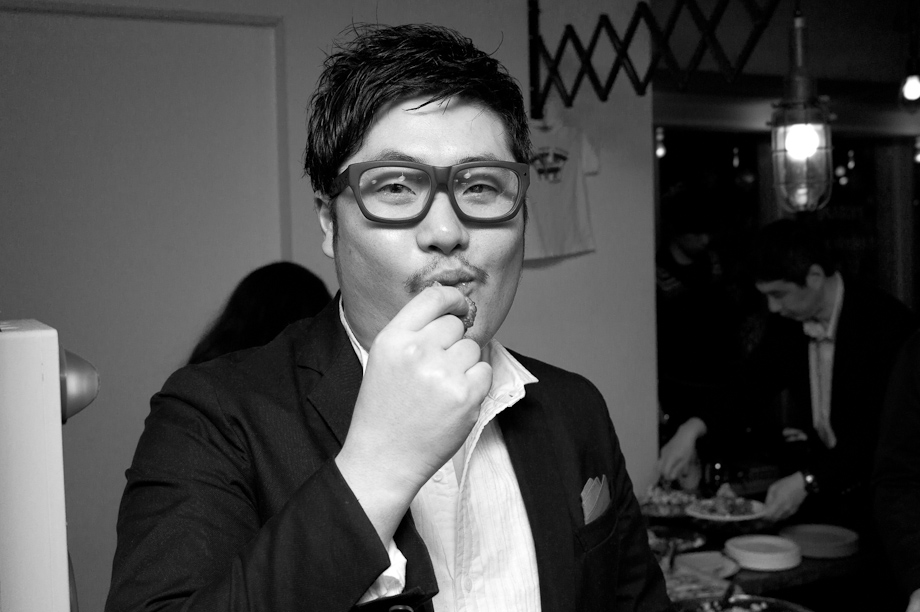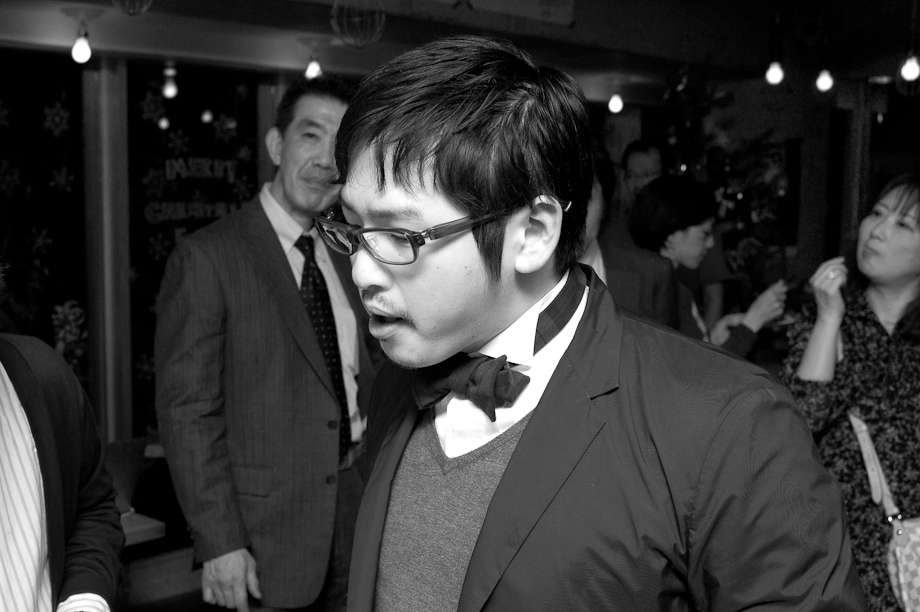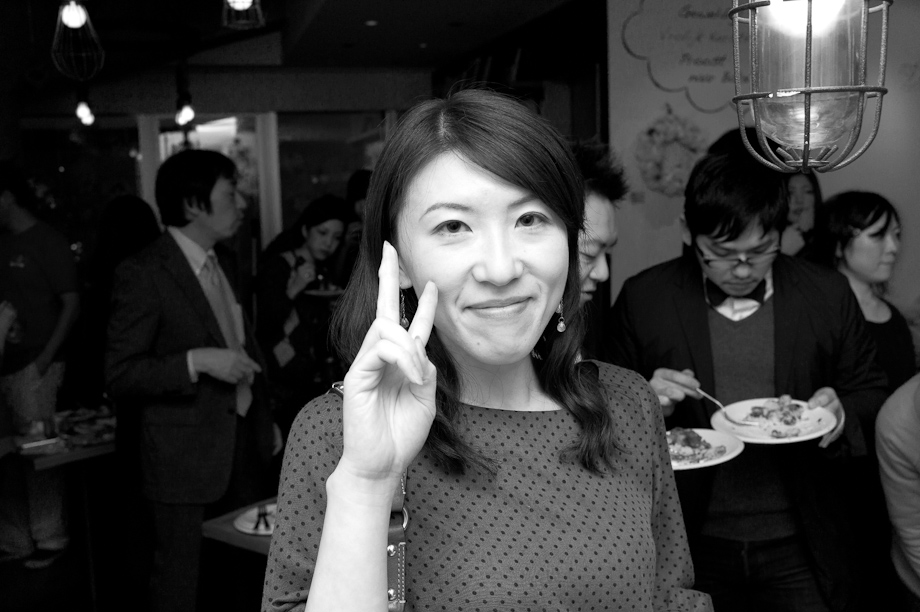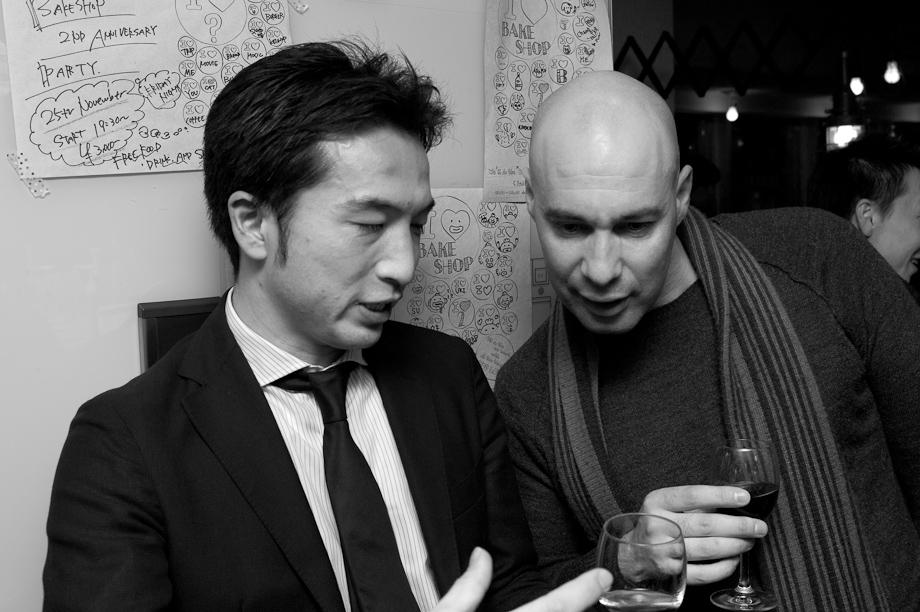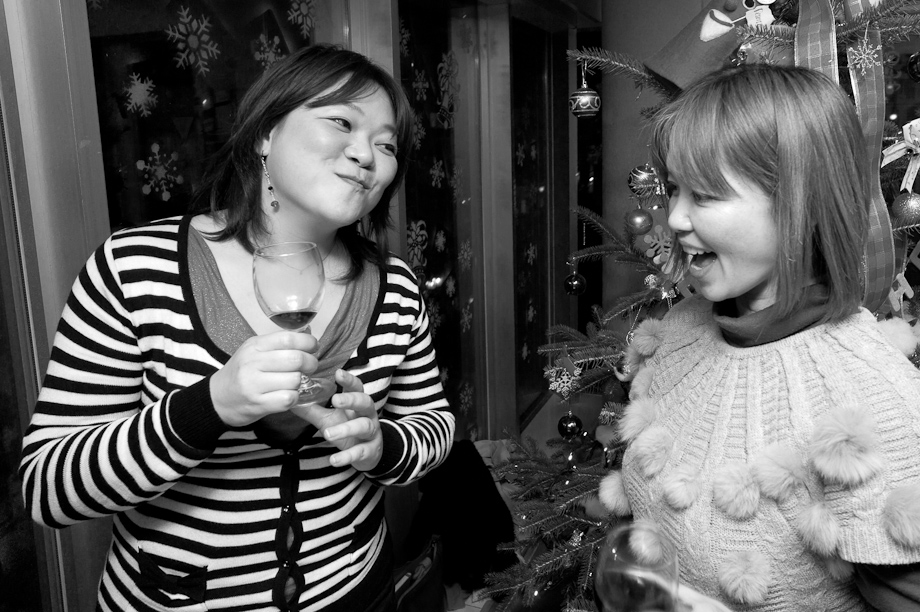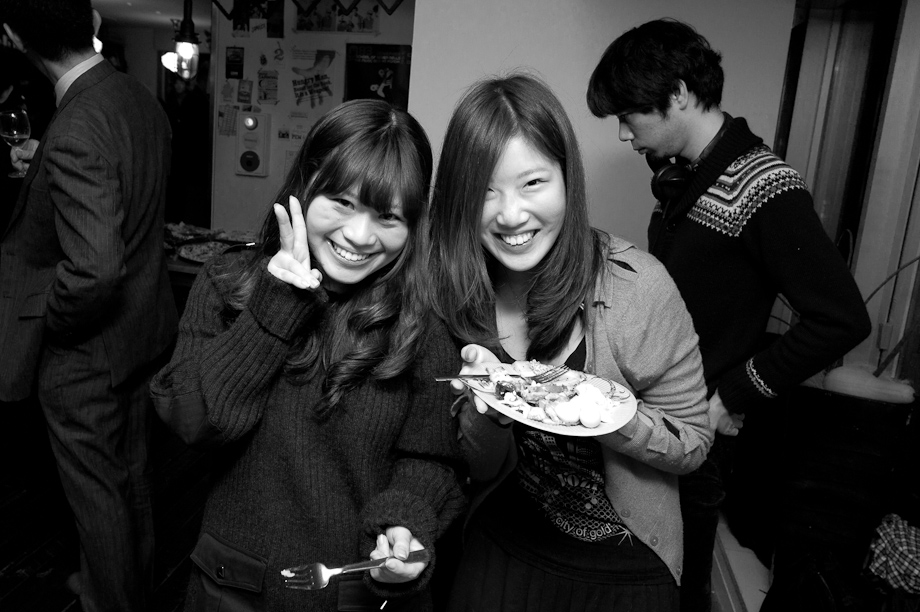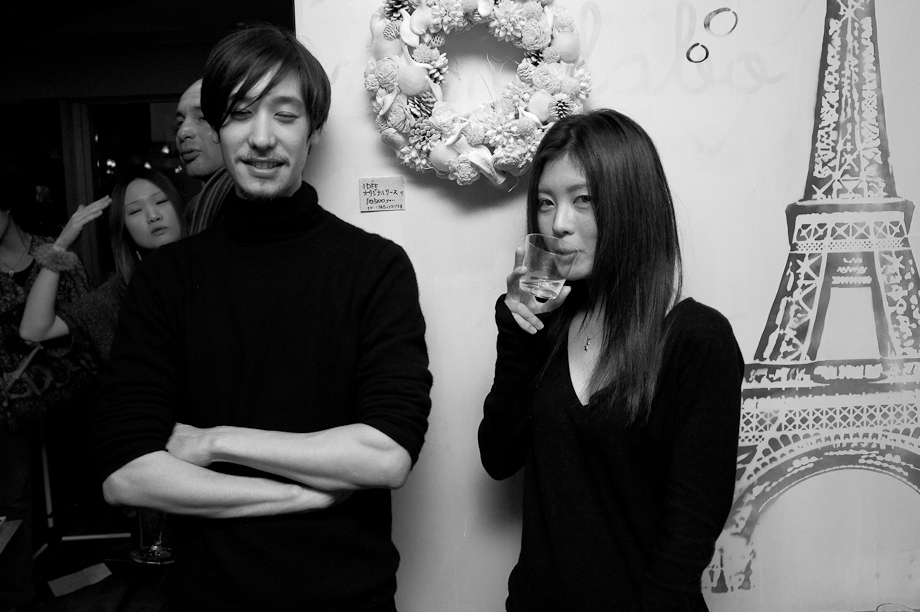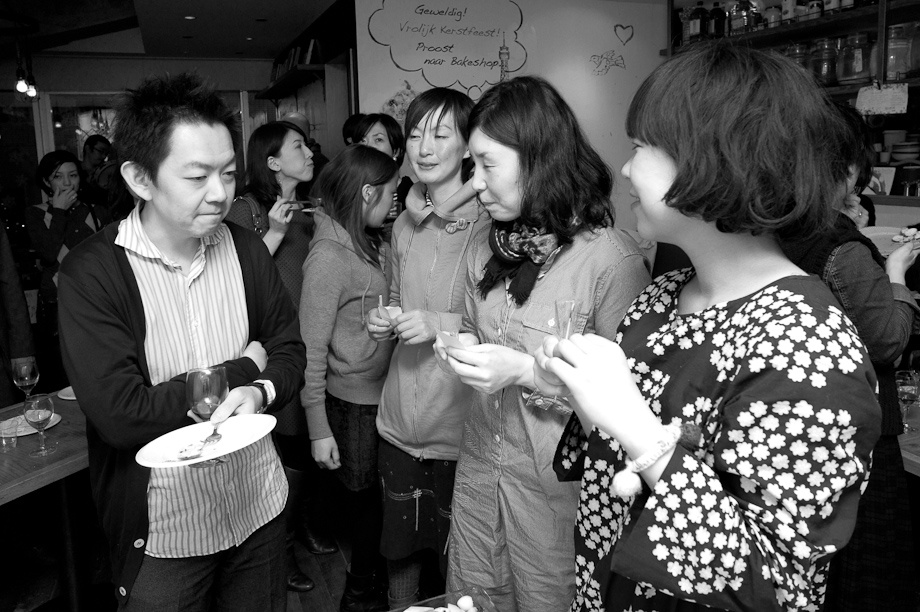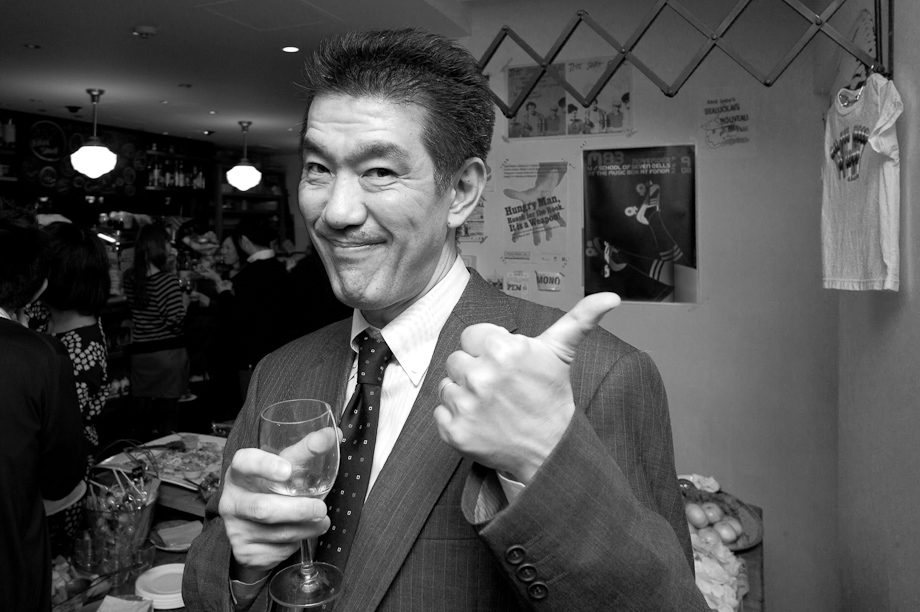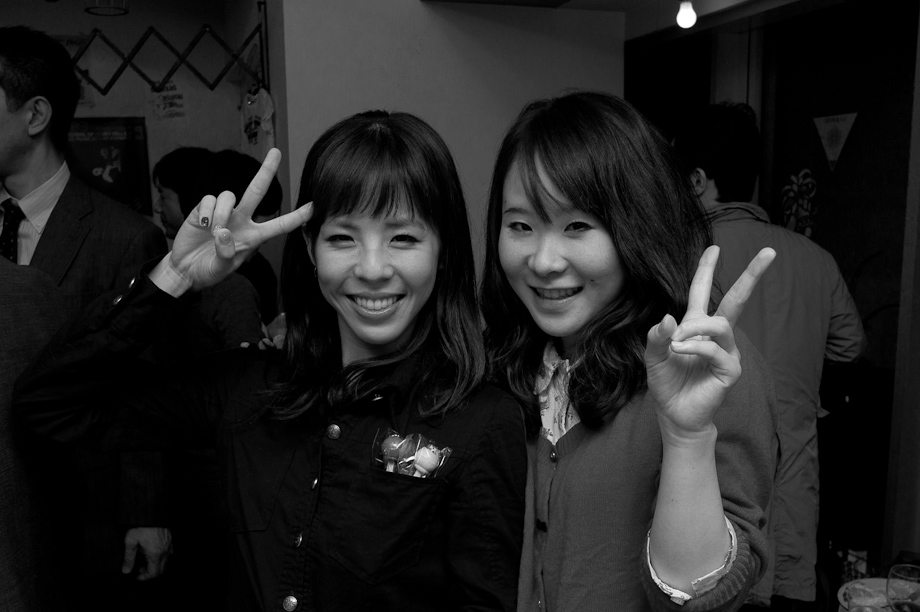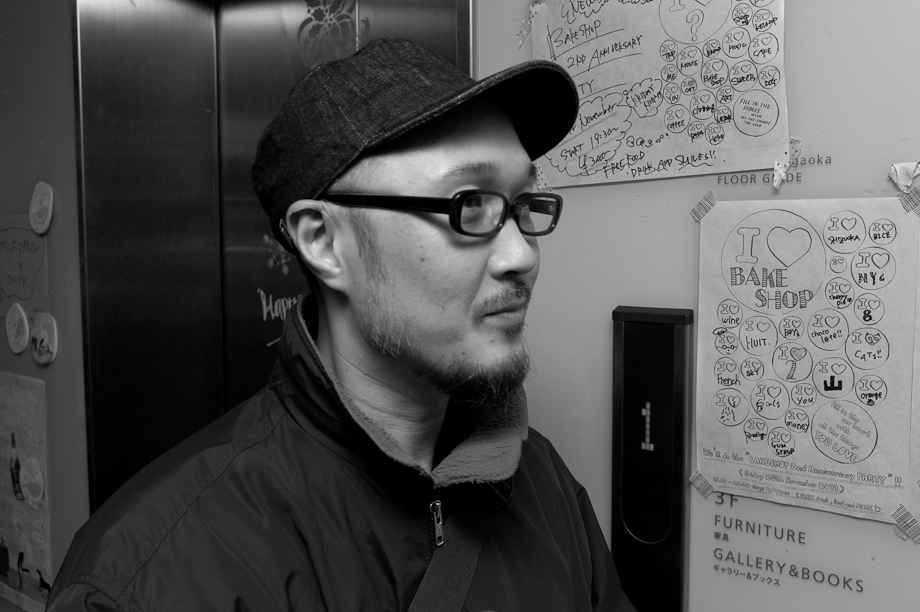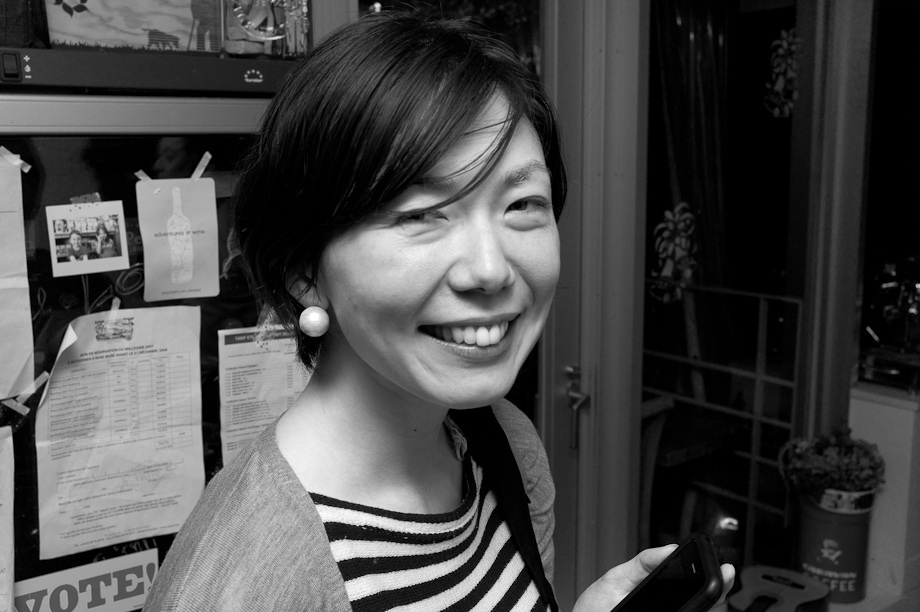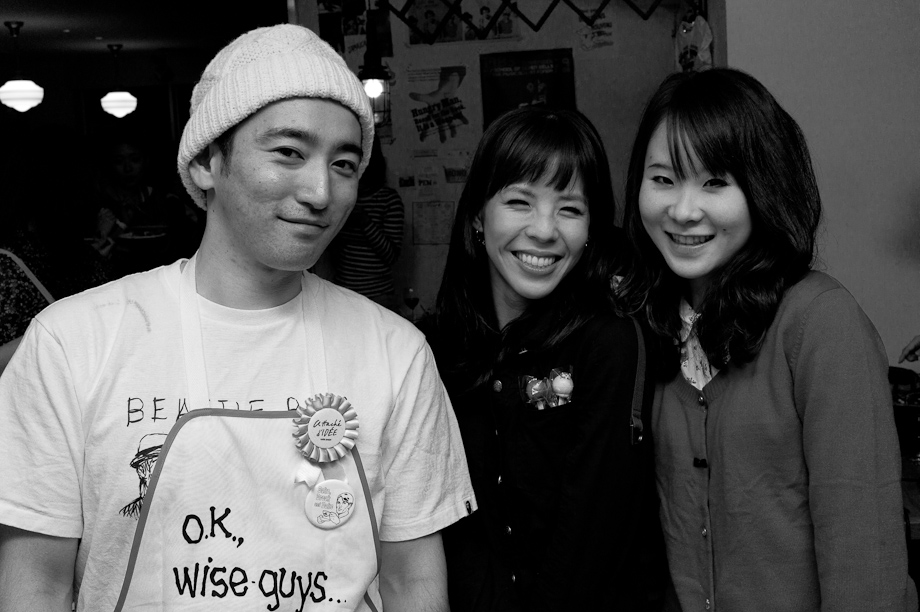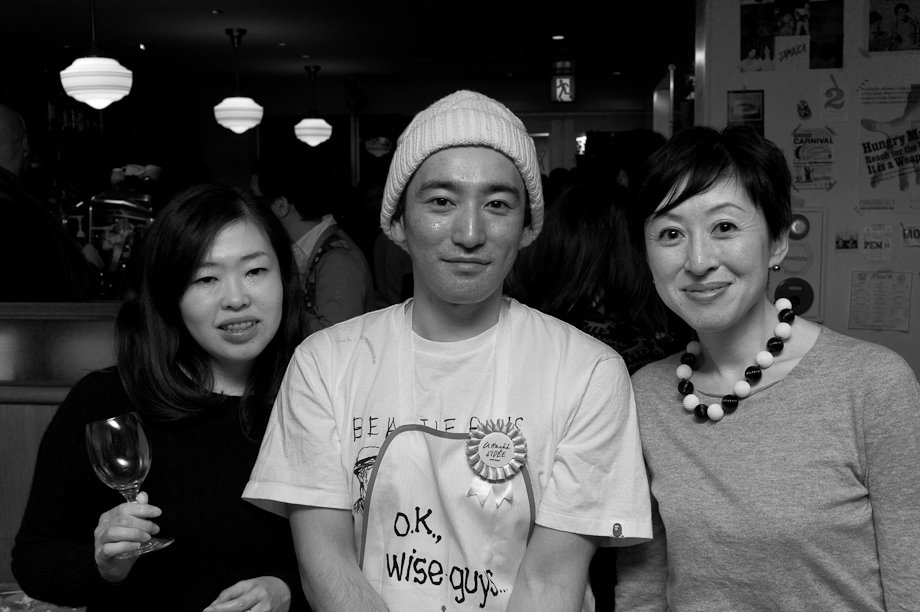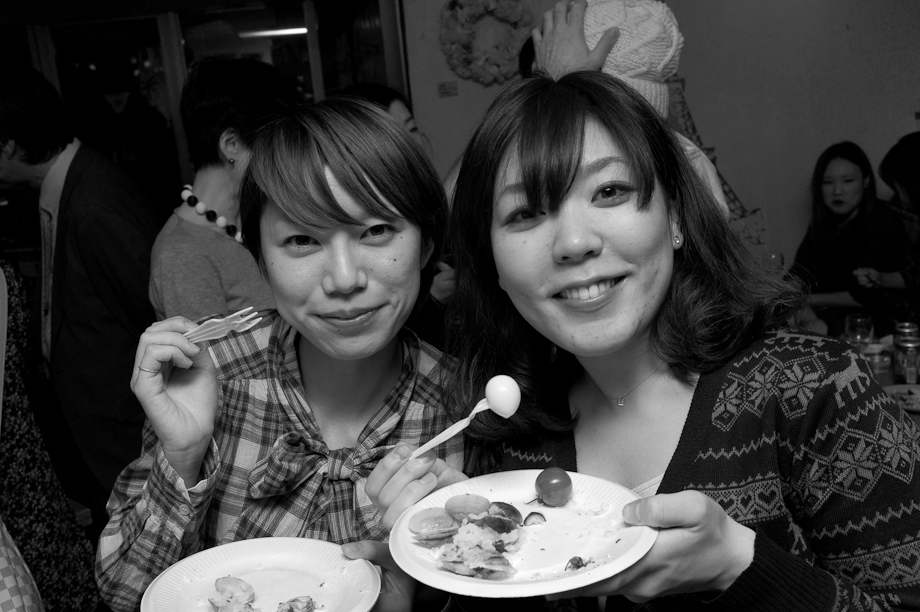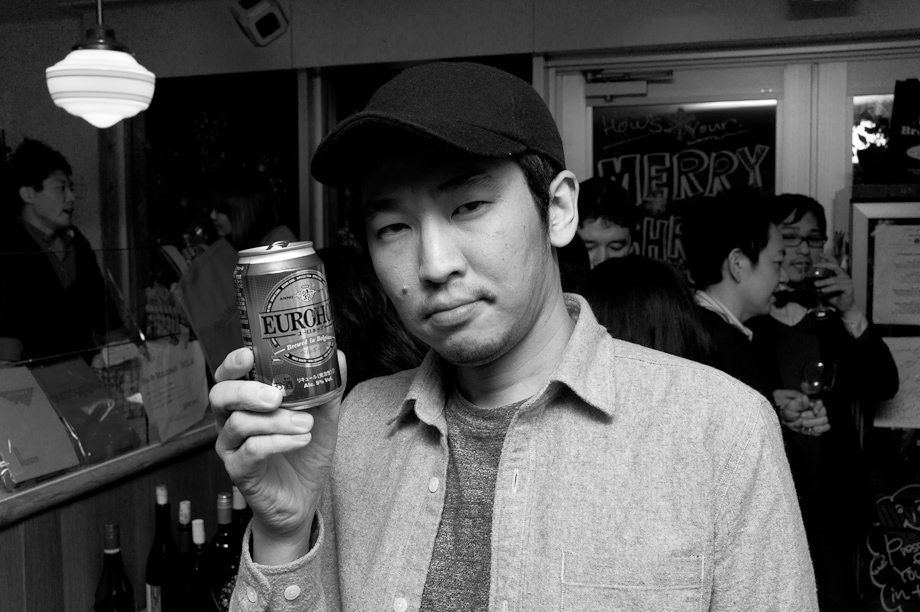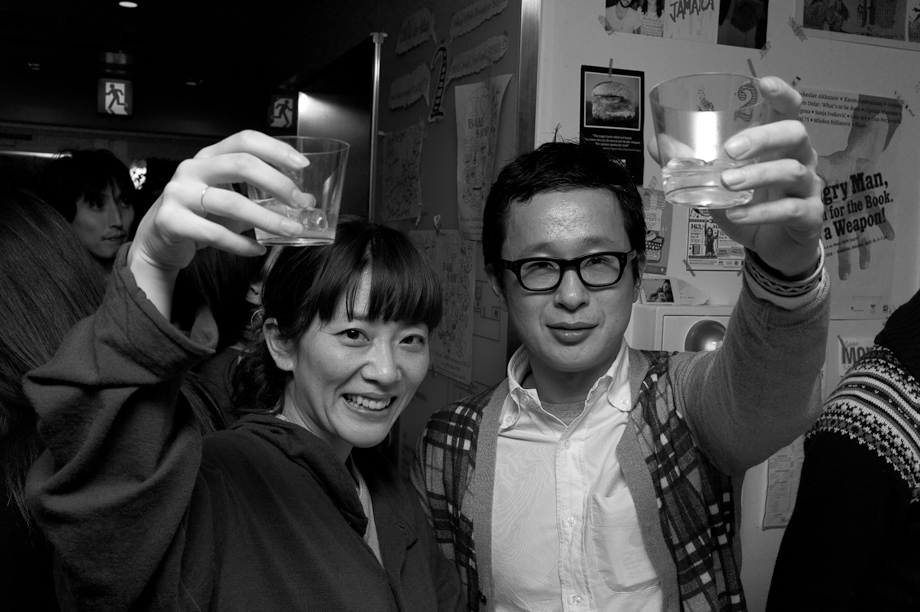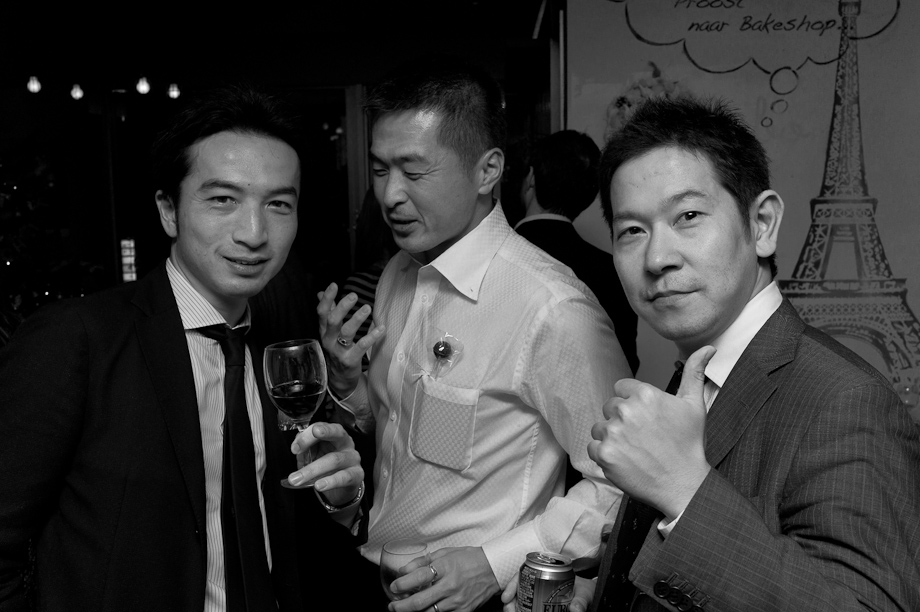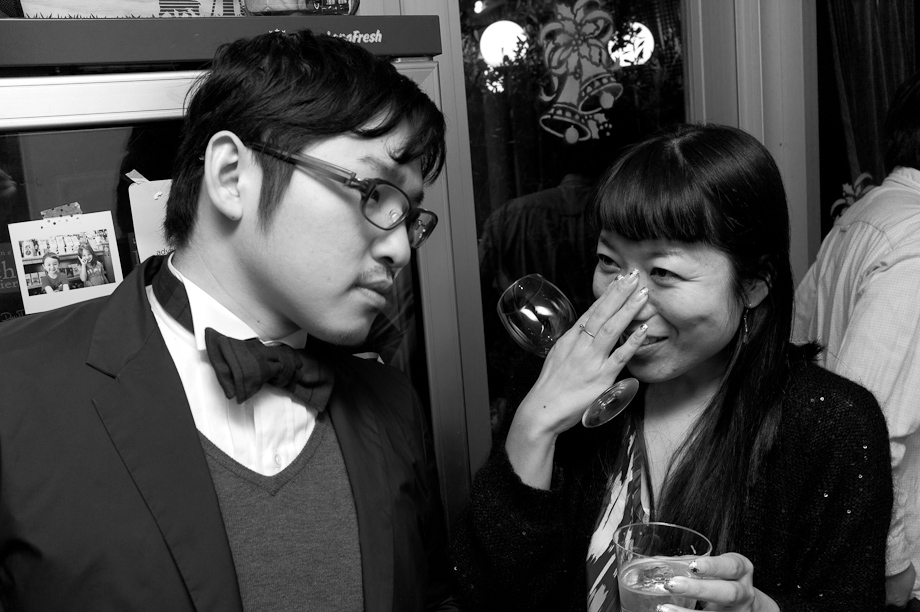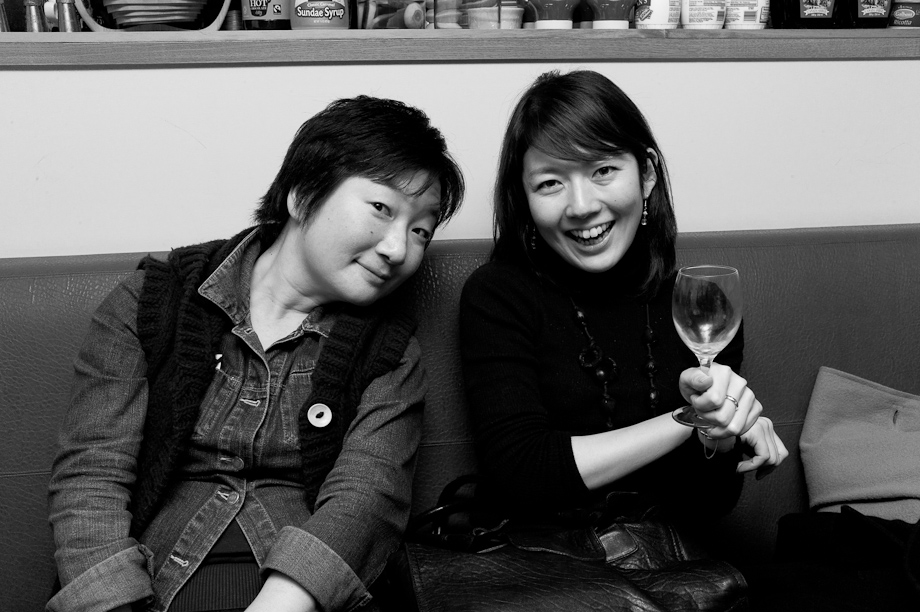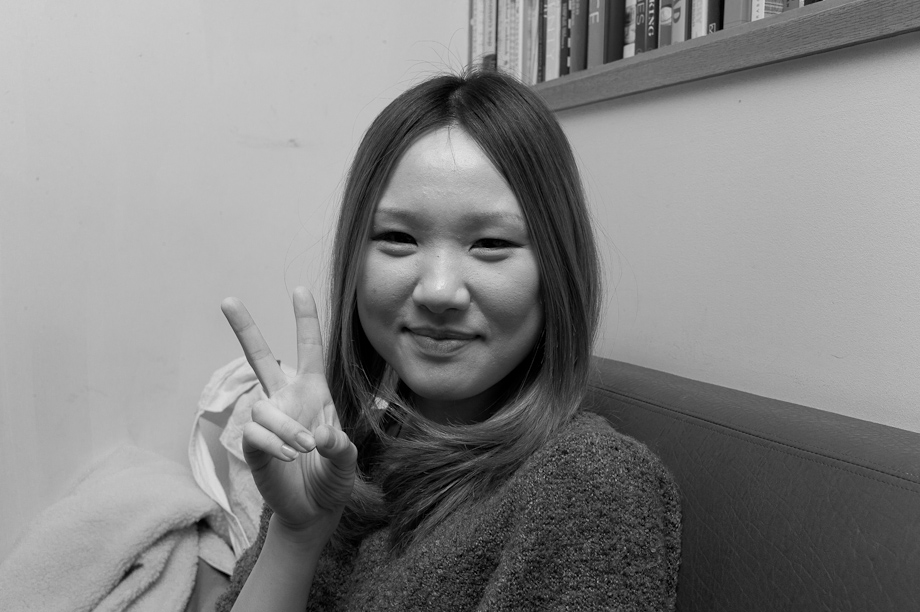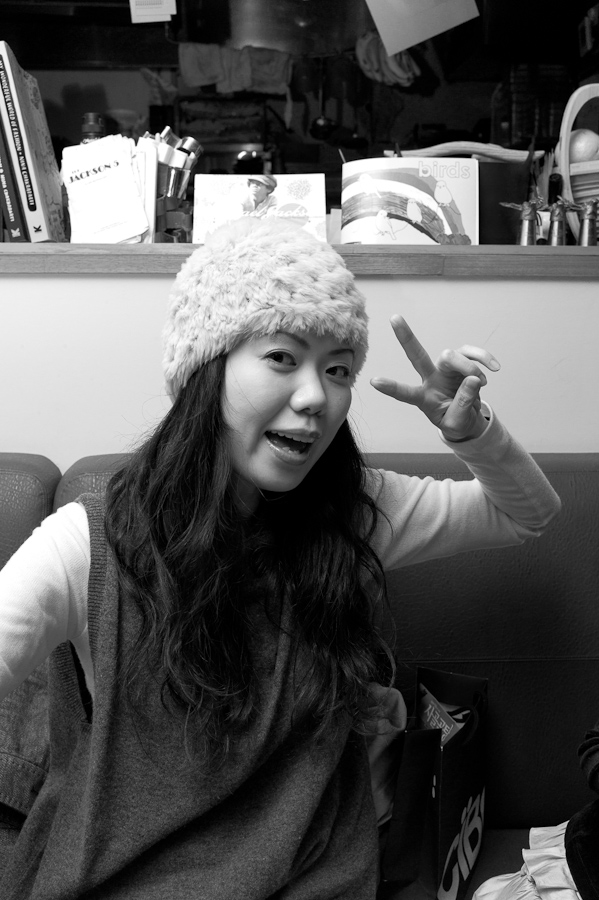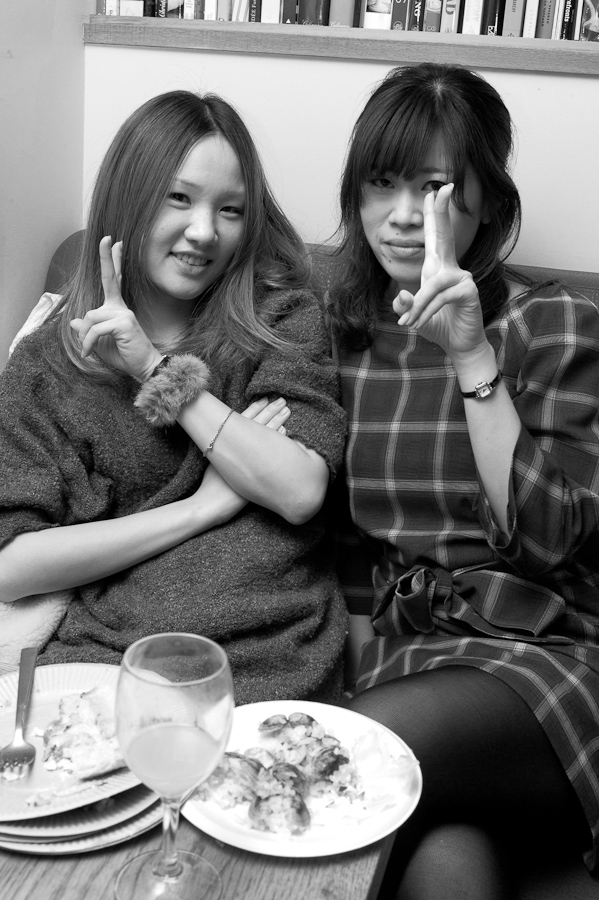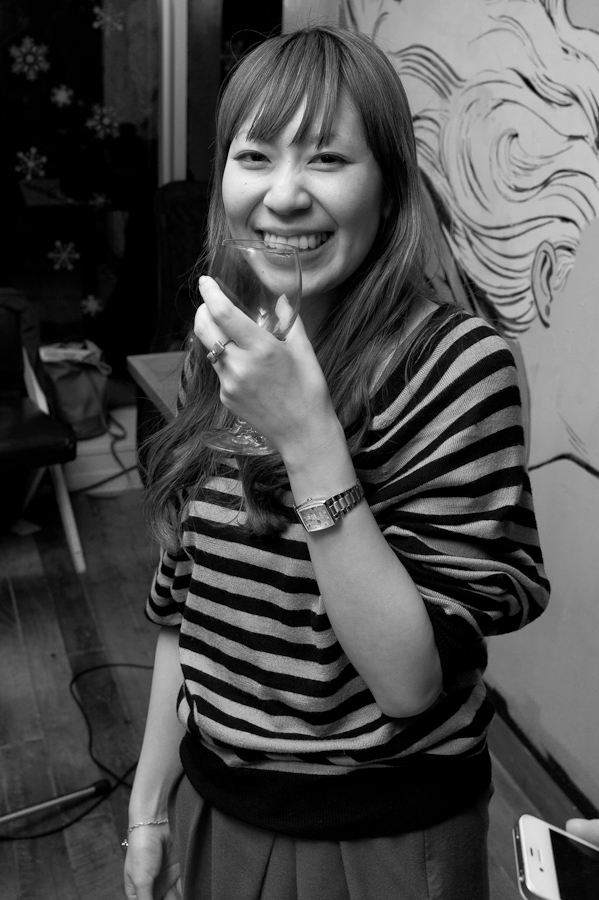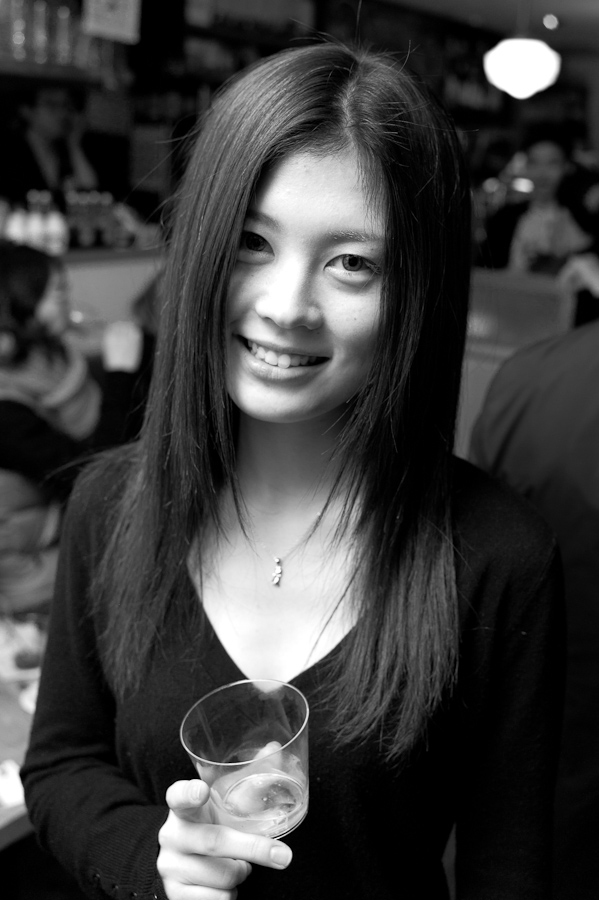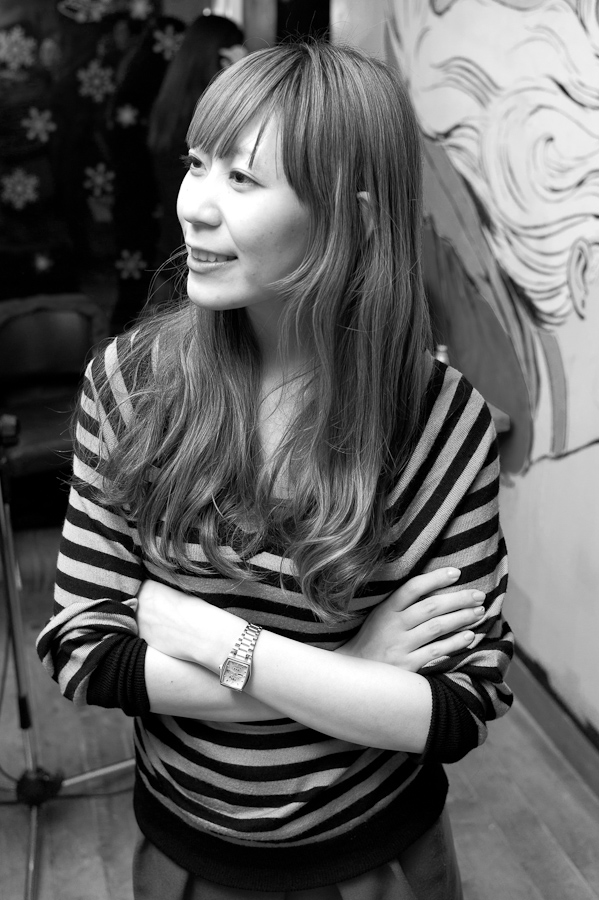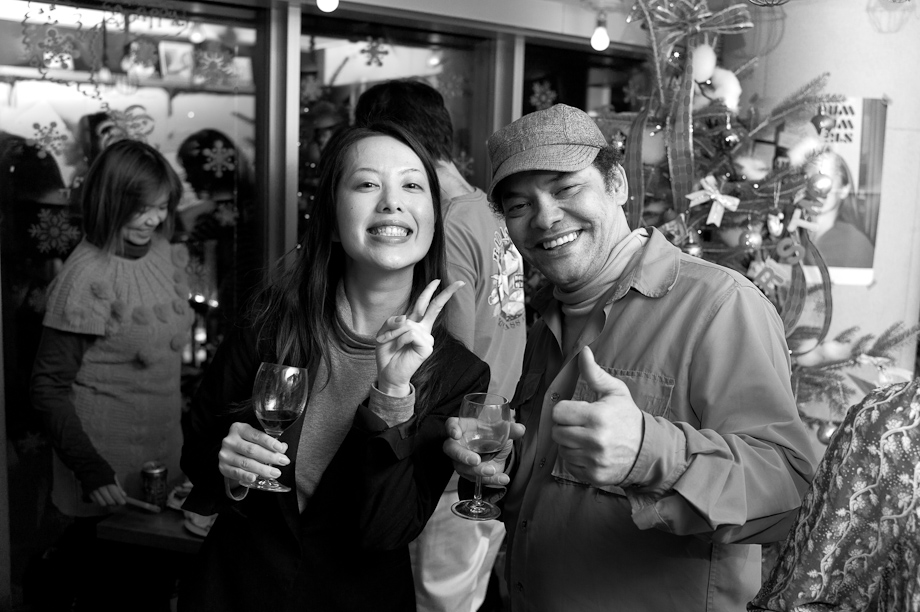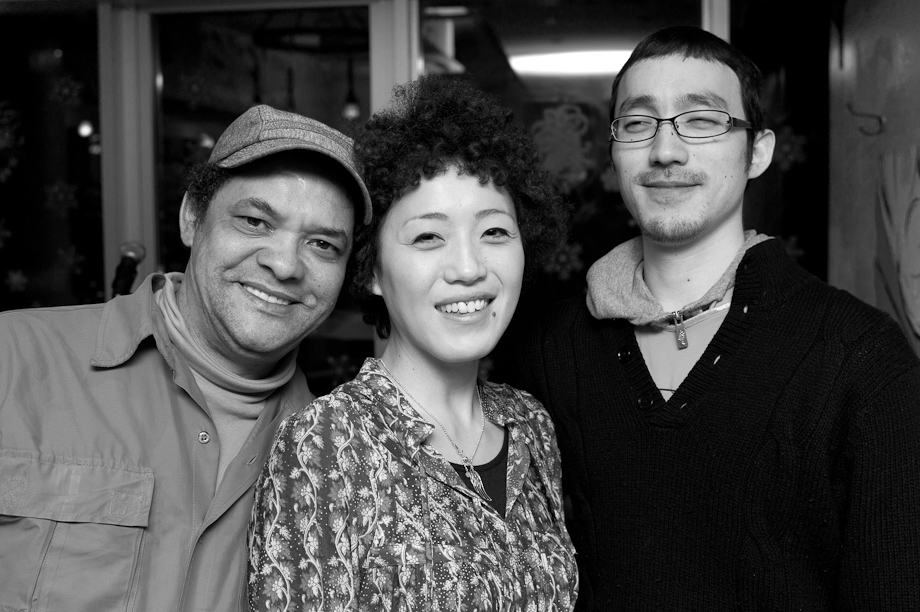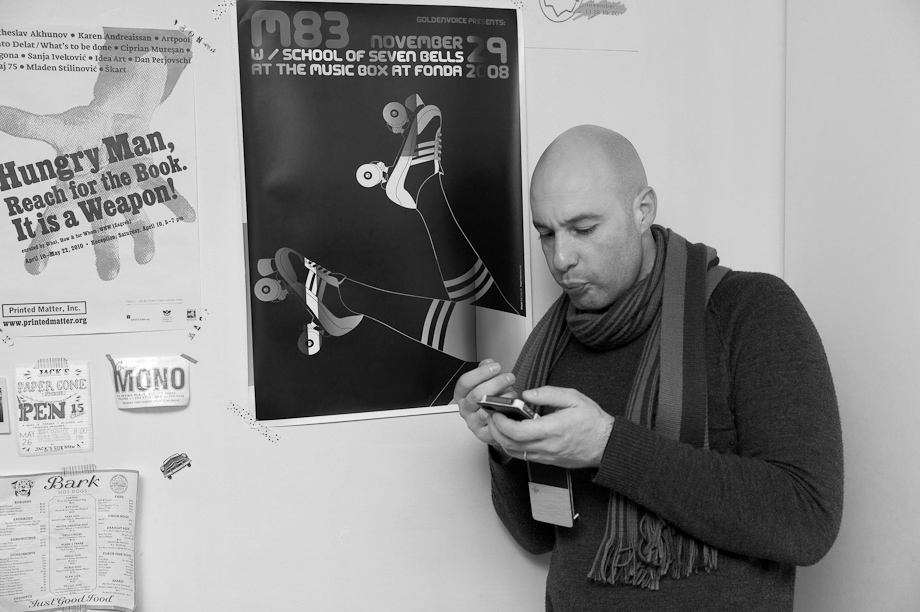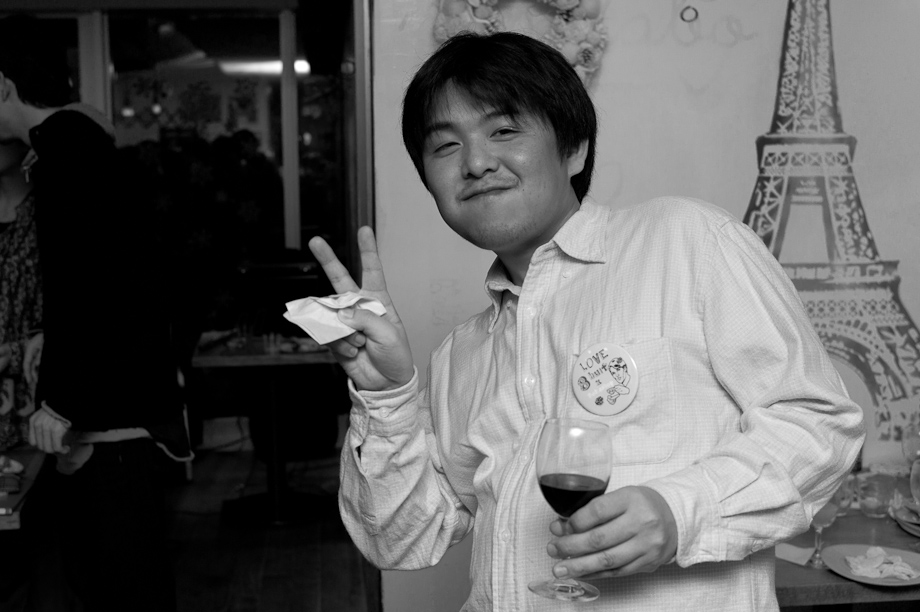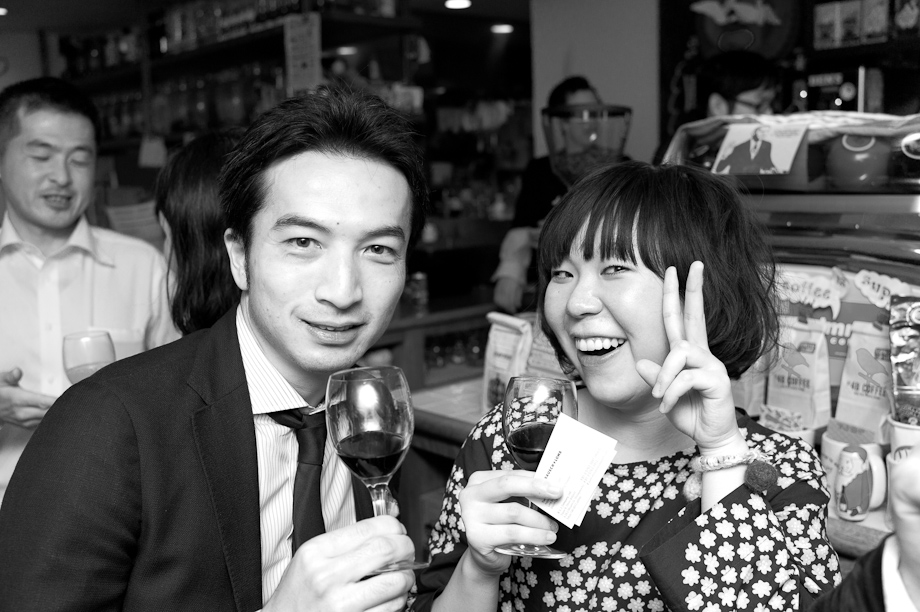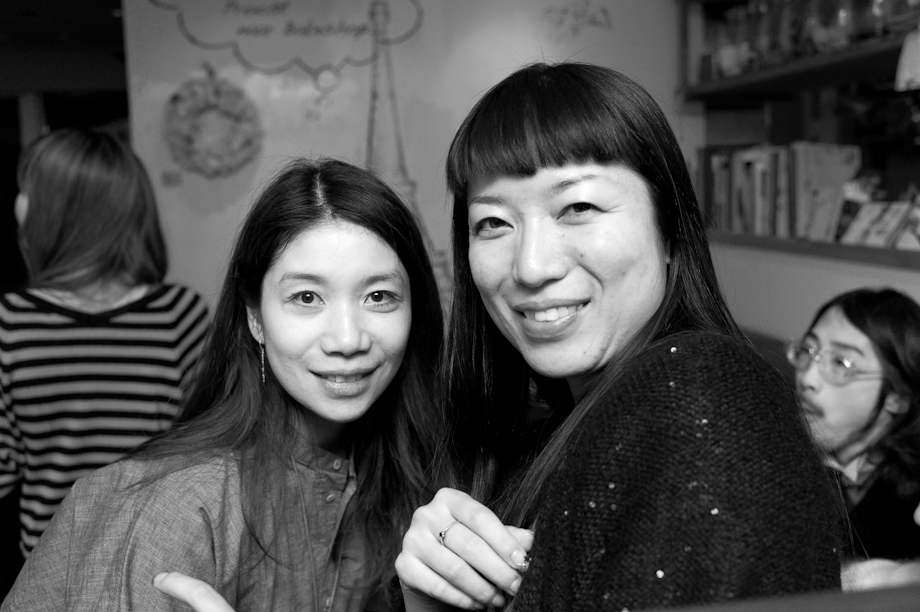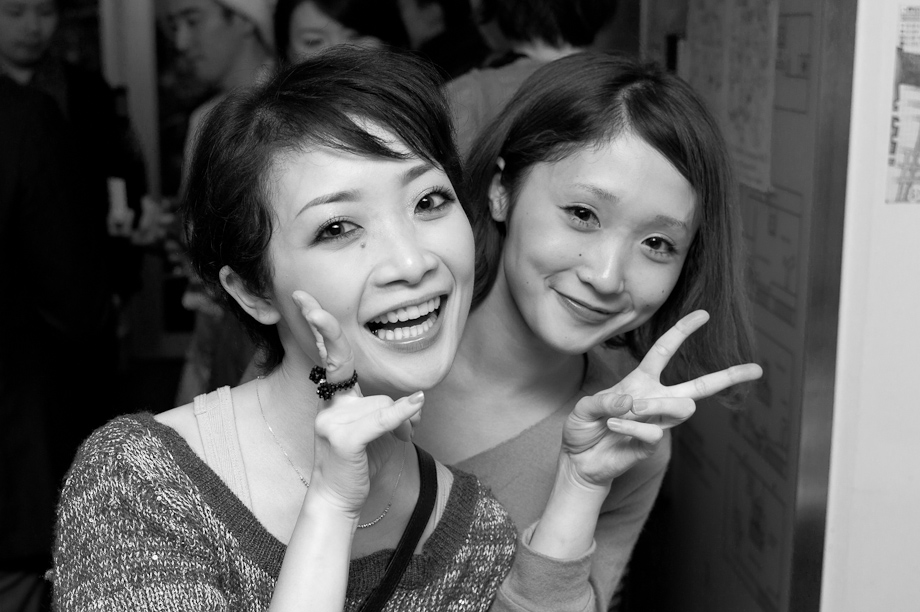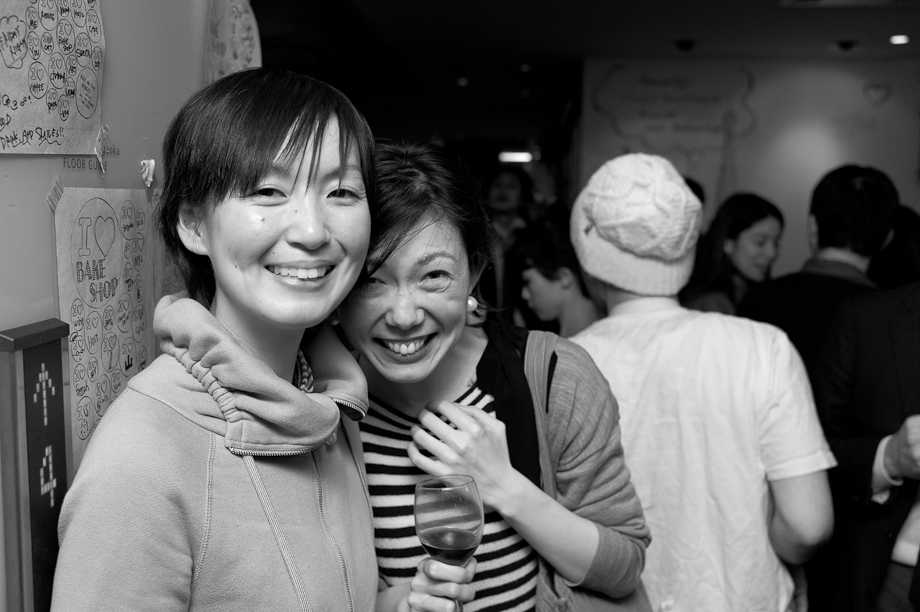 What a fun night... If you like what you say today, please share it by clicking one of the icons below...