Flashing Jiyugaoka
I played with my new Leica SF-24D last night a little bit when I stepped out to grab a bite to eat. It fun trying out something new. It took me a little while to figure out what was the mix of settings of Aperture, ISO, Shutter Speed and Flash output to get the desired effect I was looking for as I was shooting everything manually. I am fairly happy with the results... Today's Configuration: Leica M9 with a Summilux 21mm f/1.4 and a Leica SF 24-D.
今日のカメラ:私のライカM9をつかいます。レンズはSummilux 21mm f/1.4とライカSF 24-Dをつかいました。
These girls were trying to take a group picture and stopped me and asked if I would take it for them. I figure they were willing subjects at this point so I asked if I could take theirs as well and they said sure.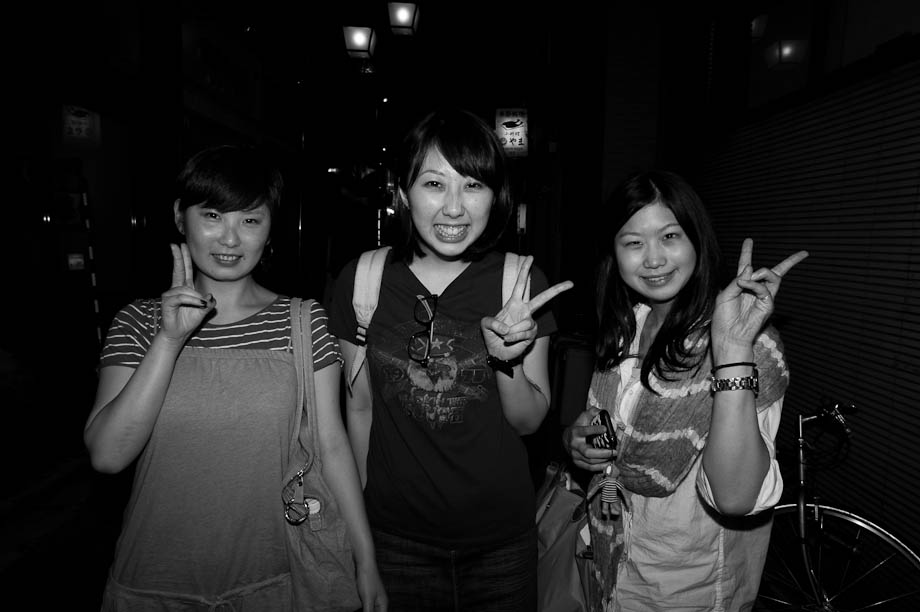 I stopped off at Clann Irish Pub for a bite to eat. People in Japan are always interested when they see my Leica so I can comments like 'oh a Leica' or 'cool Camera'...which is a perfect opportunity to ask if you can take their photo.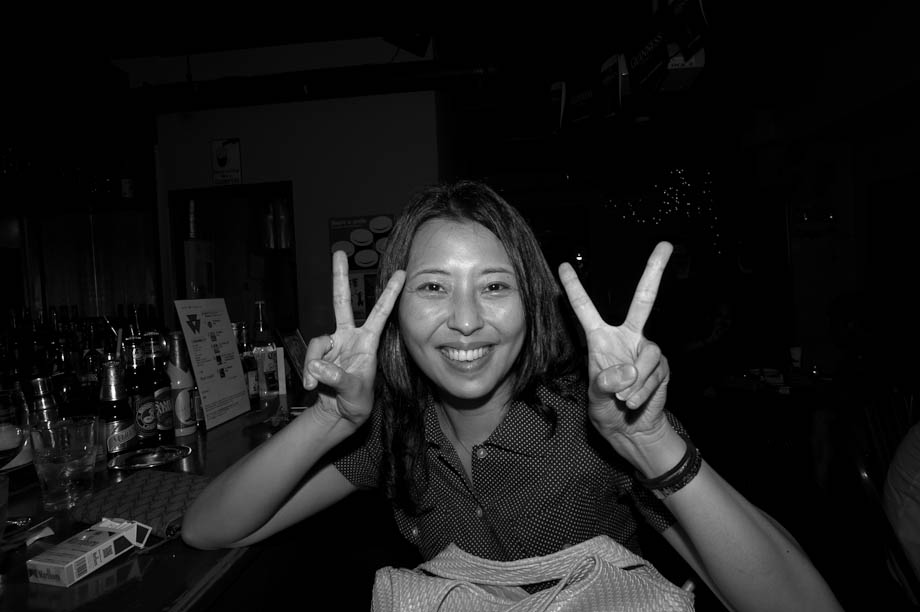 This is the friendly bartender at Clann...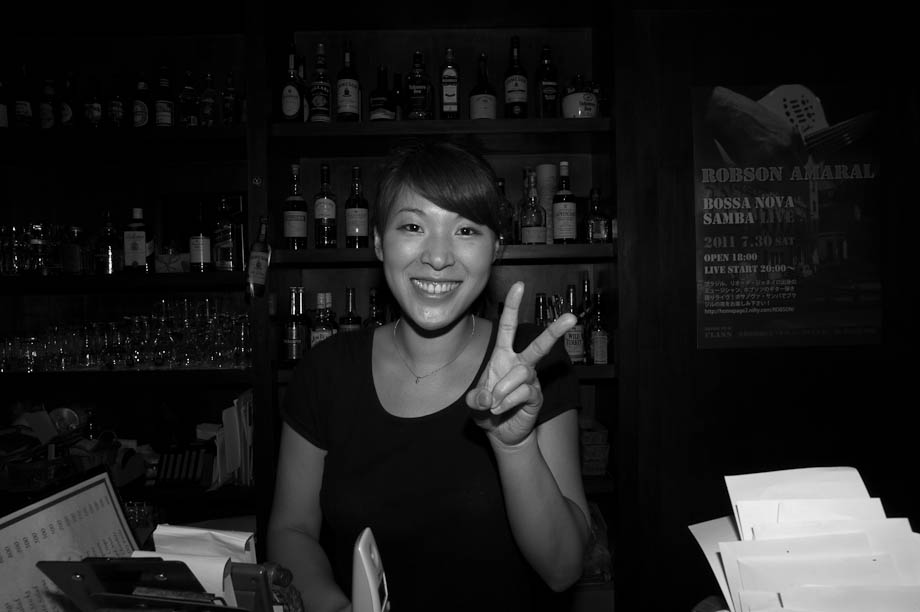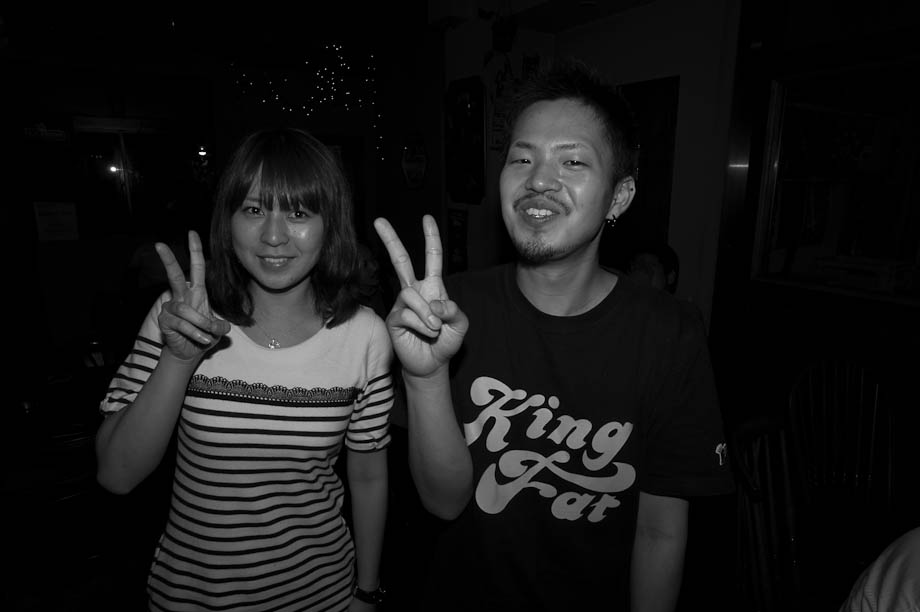 Then I remember I am in Japan....if I am not careful in how I approach this I will have an entire blog of photos of people giving me the 'peace' sign. I think these two came out pretty good. I wish this guy wasn't over her shoulder. I should have leaned in more to hide him.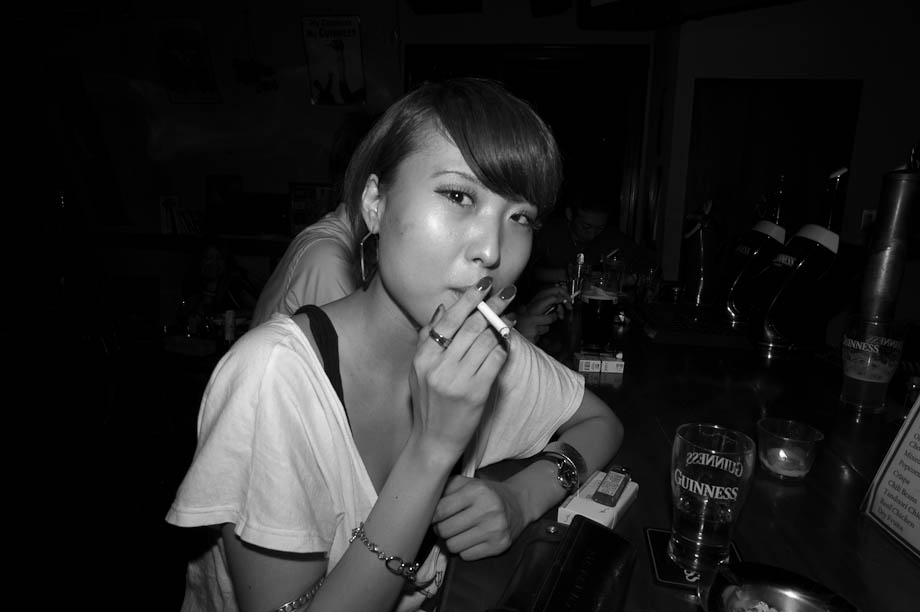 After dinner I took a stroll down Green Street and this guy was sitting this strumming away on his guitar and I stopped and flashed a few photos. I think this is probably my favorite shot of the night and a shot I never could have gotten without flash. I think it will be interesting to see what I can create as I get a little more comfortable with this.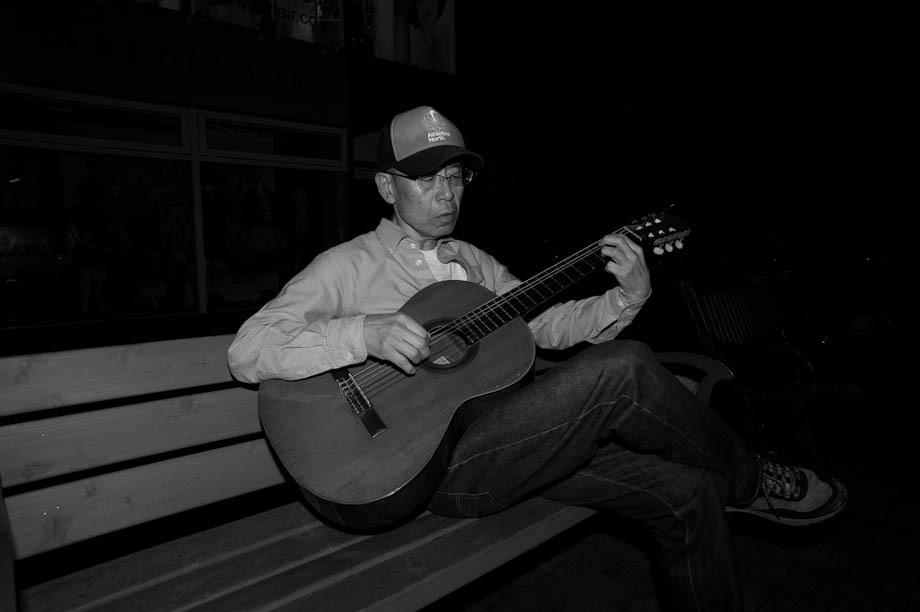 Japanese Word of the Day: おもちゃ - toy
example:
私のあたらしいおもちゃがすきです。
I like my new toy.
If you like what you saw today, please share it by clicking one of the links below. Thanks and see you tomorrow!