Shinjuku's Golden Gai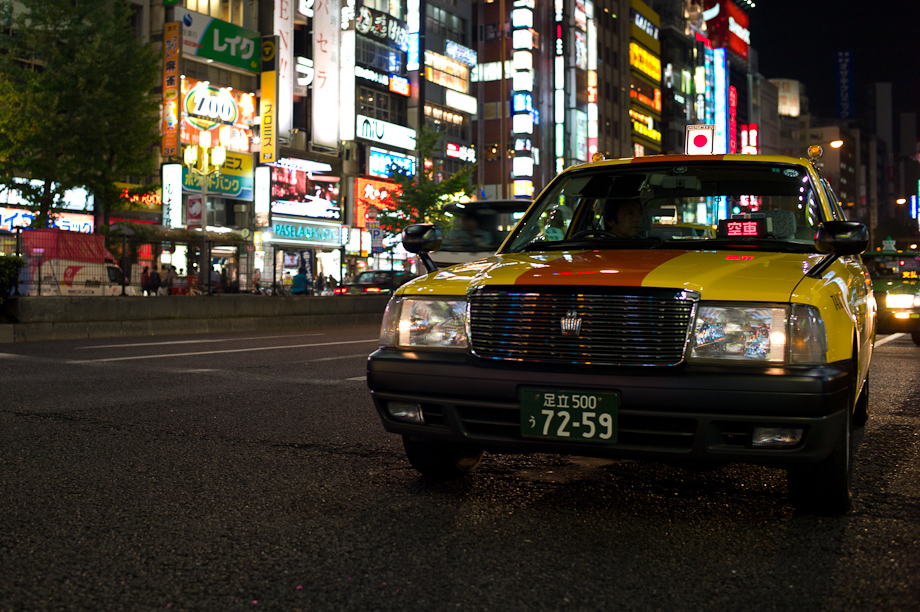 I spent a few hours last Saturday night shooting in Golden Gai. It is a small area of Shinjuku in Tokyo, Japan that is famous by architectural interest as well a budding nightlife area. There are over 200 tiny shanty-style bars and restaurants within the six narrow alleys that make up Golden Gai. Most of these bars seat only 5 or 6 people in them adding to their charm. Golden Gai provides a view into the relatively recent past of Tokyo when much of the city was made up of narrow lanes and tiny two story buildings. You can find Golden Gai a few minutes from the East Exit of Shinjuku Station between the Shinjuku City Office and the Hanazono Shrine. It's worth a trip to see Japan of past and enjoy some warm hospitality.
To get to Golden Gai you'll need to cut past Kabukicho... you can see lots of girls getting ready to work in clubs.
Some 'work' uniforms for sale...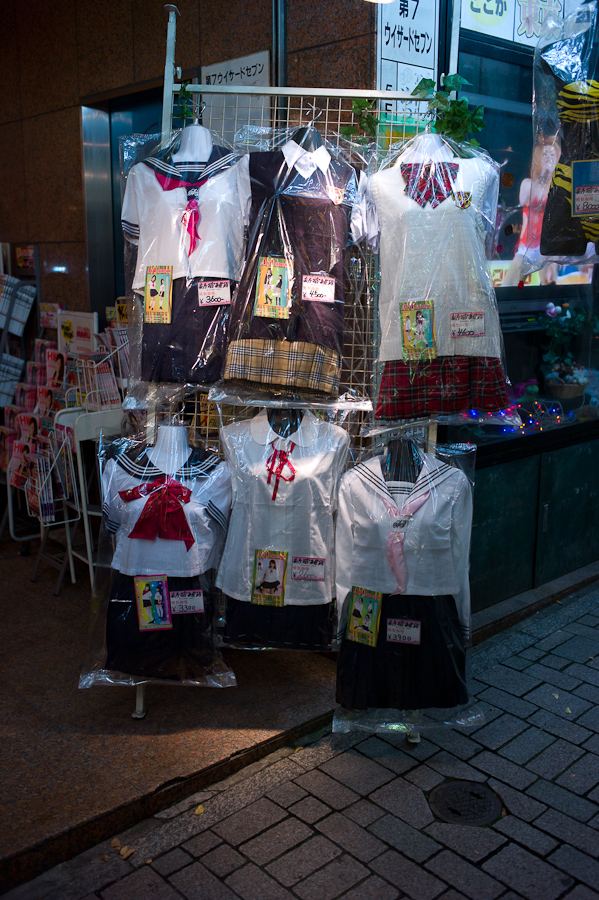 Living in a city personal space can always be a problem.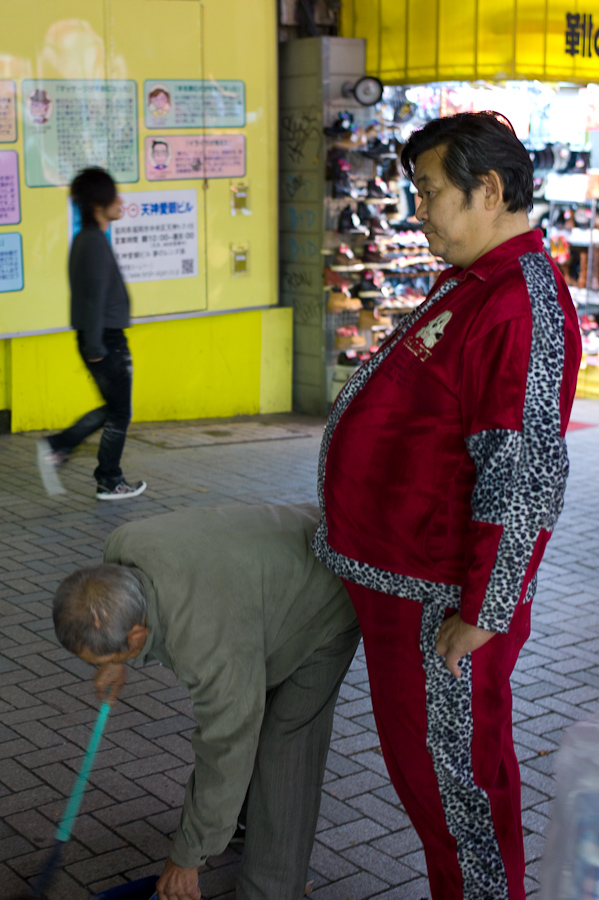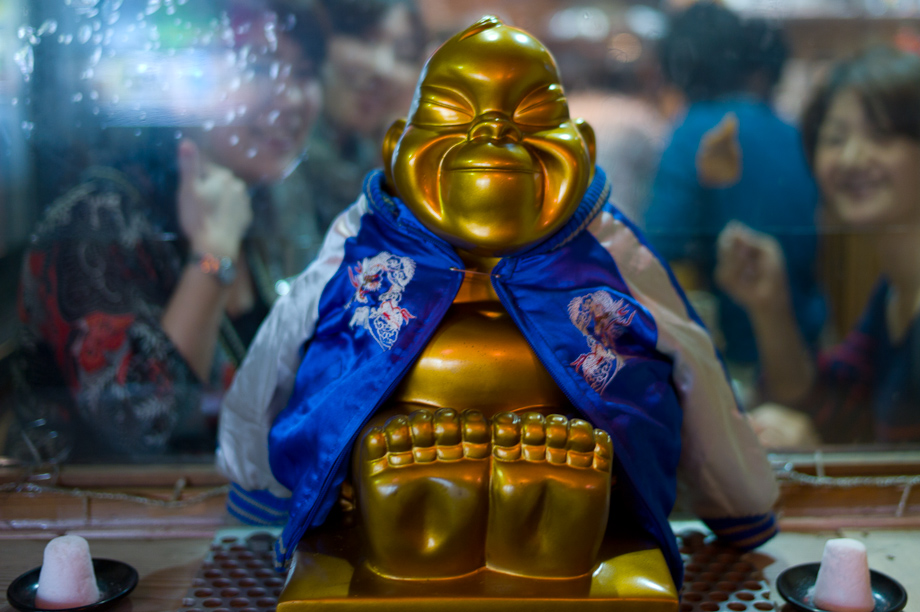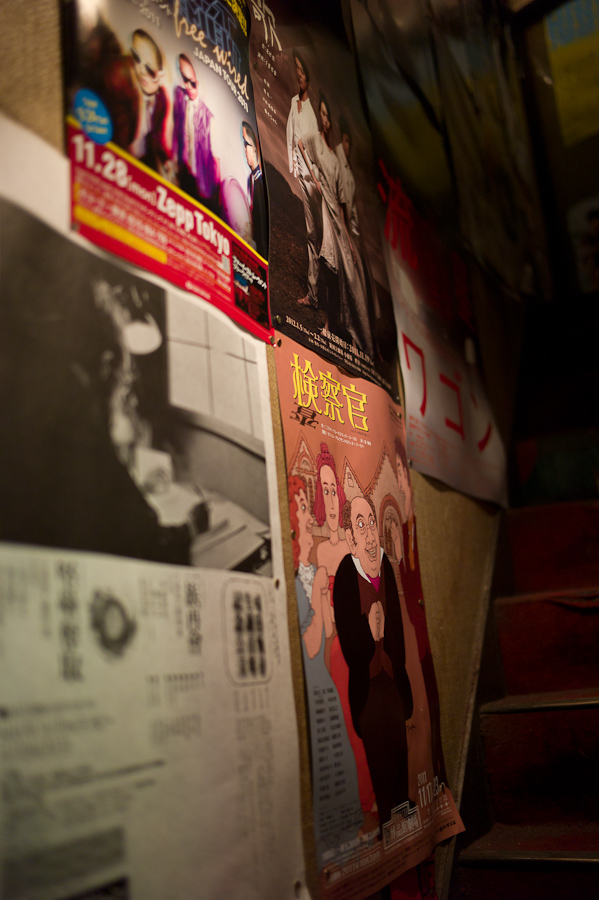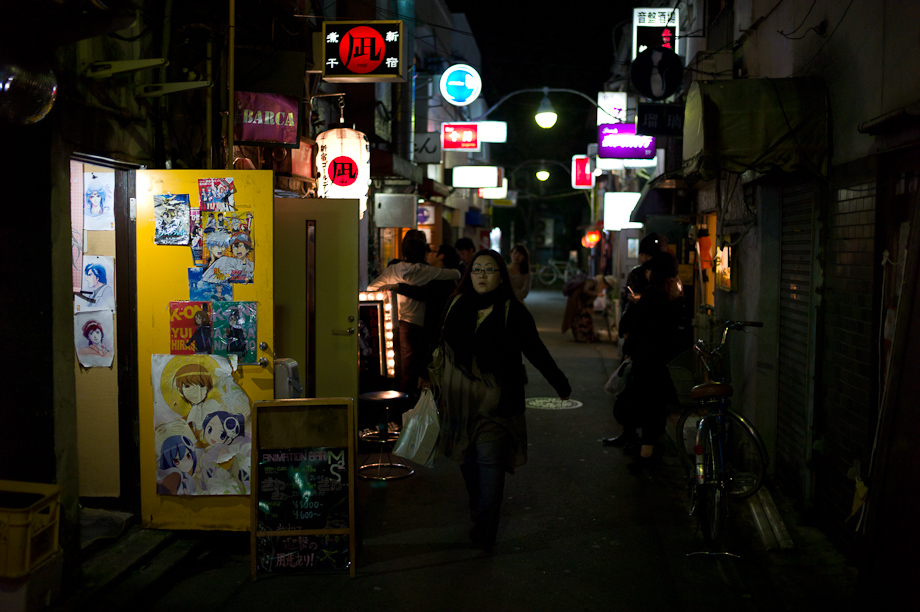 I took this same photo last year... it actually became a book cover for a small pressing of a book in the UK.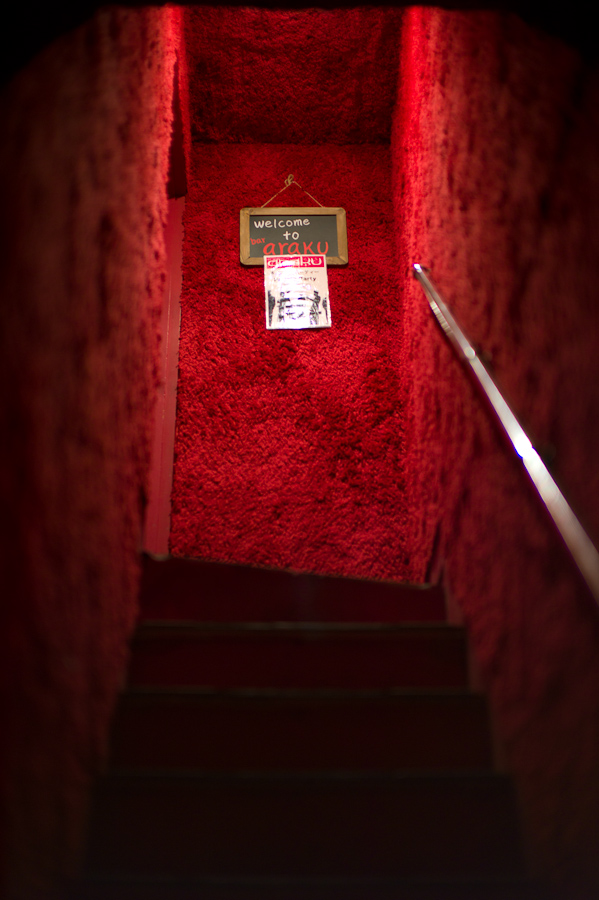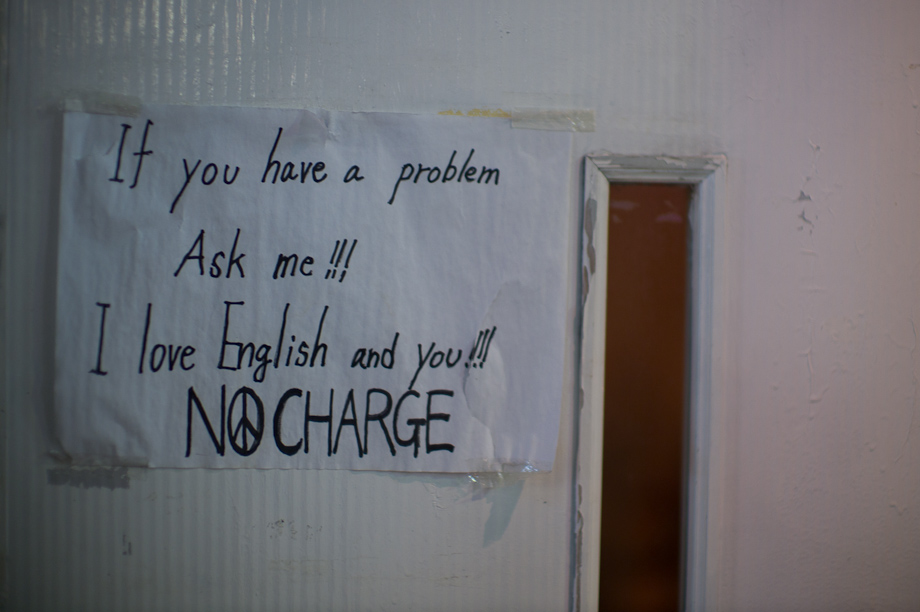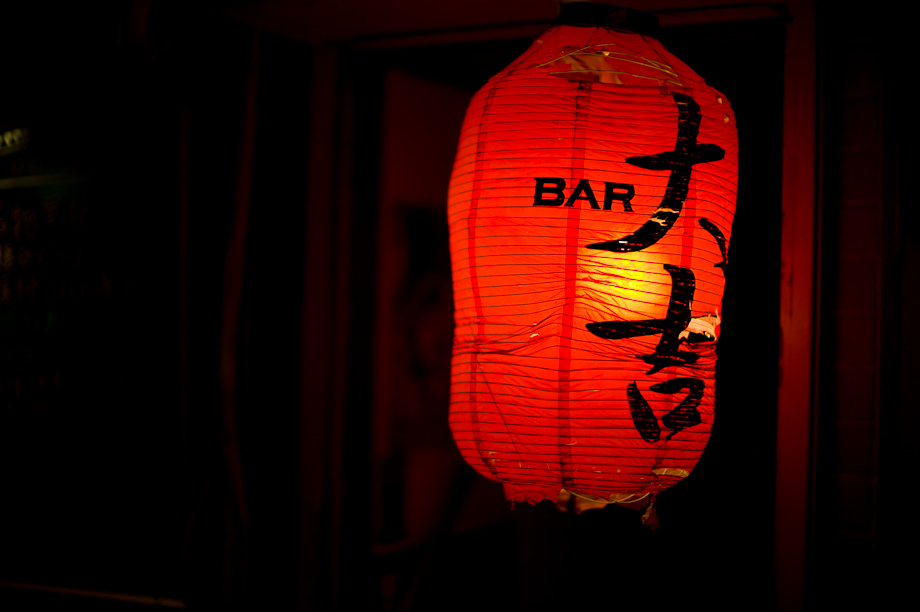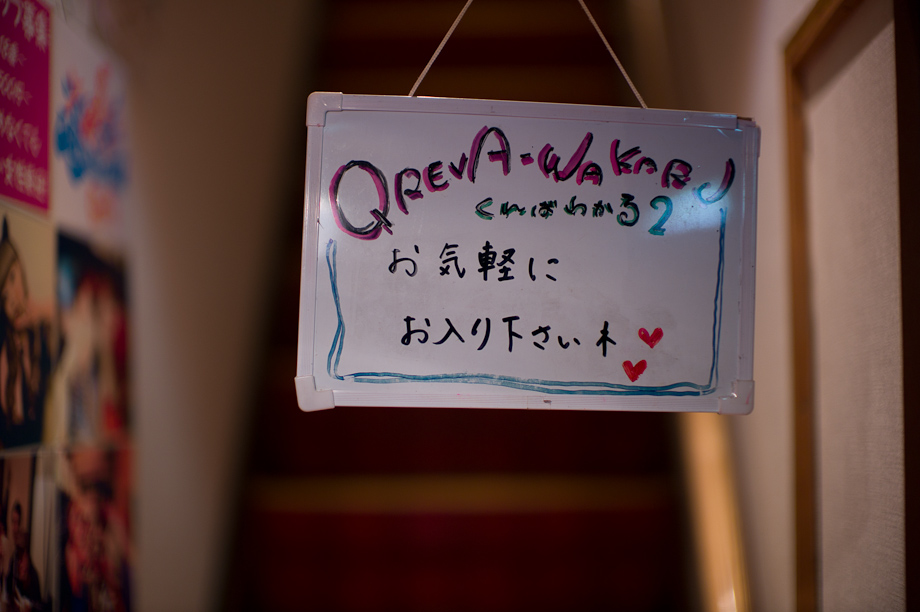 Now I know where all of the cones I see all over Tokyo are coming from...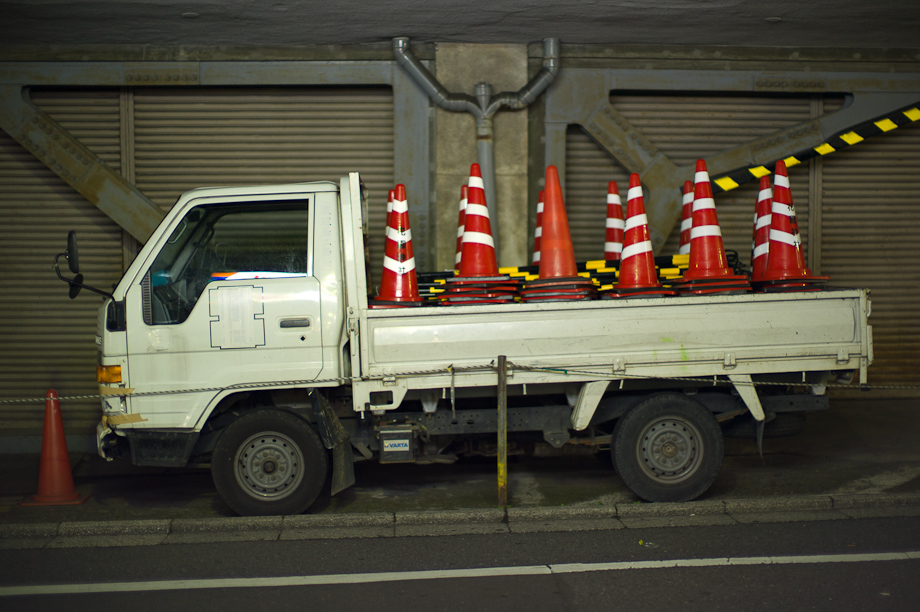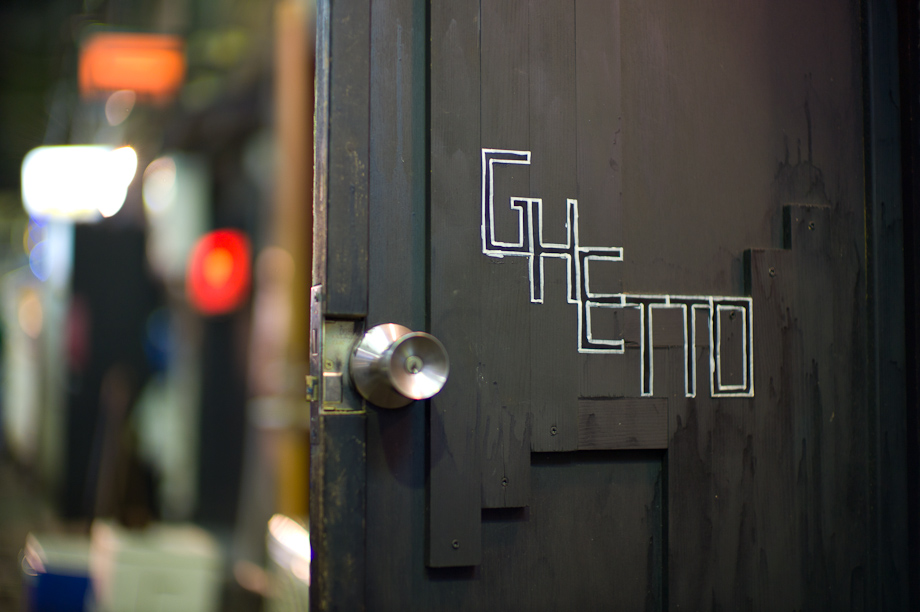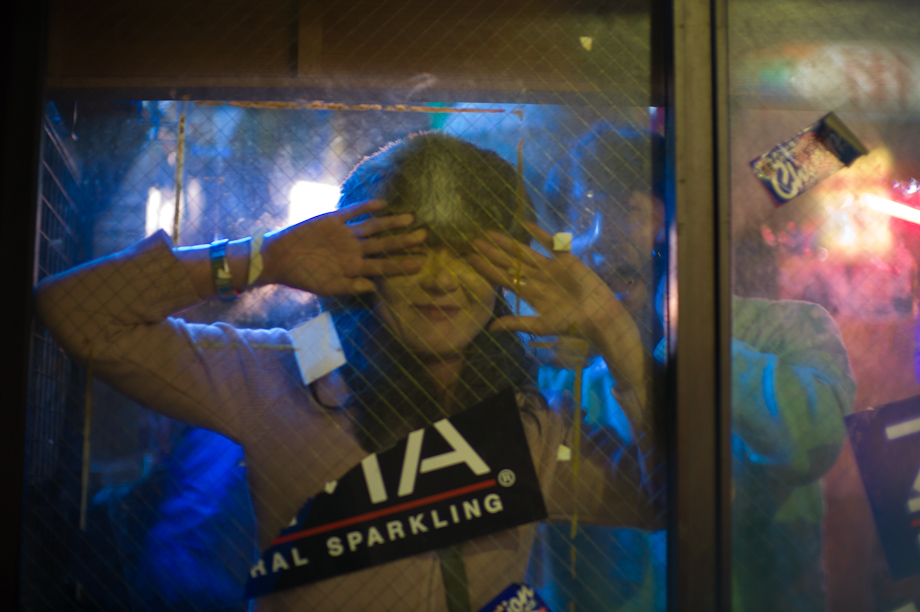 If you like what you saw today, please share it by clicking one of the icons below...