ShootTokyo on CNN
I woke up this morning and saw a tweet from CNN on ShootTokyo's Anti Nuclear Protest photos... けさおきたらCNNがShootTokyoについてツイッターしてしました。 私の原発反対デモのしゃしんです。。。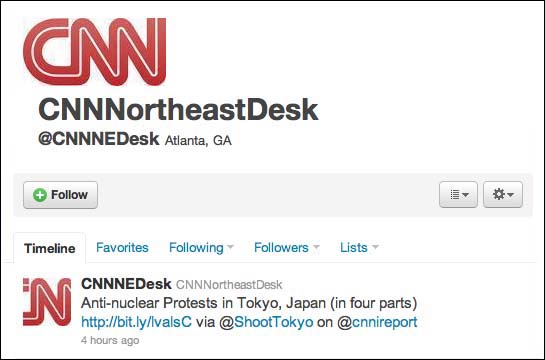 I emailed them to CNN iReport and they got vetted for use on CNN. It means they can be used on the TV so if anyone sees them, please let me know. Can you tell which photo is mine?
土曜日CNNにメールしました。私のしゃしんがどれだかわかりますか?
Japanese Word of the Day: 屋上(おくじょう)okujou – rooftop
example:
六本木ヒルズの屋上でしゃしんをとりました。
I took a photograph from the roof of Roppongi Hills.