Strobist 102 Apparent Light Size
Continuing my education at The Strobist. My most recent study was on Strobist 102 apparent size of the light source. How your subject sees the light source. In lighting it is always important to think about light from the subject's perspective and not the shooters. This exercise was to see the different effects light can have on a subject as it apparent size changes.
In this first photo we have the apple in sunlight that is coming through a window. Camera was set at; 1/180, f/8.0, 70mm, ISO 1000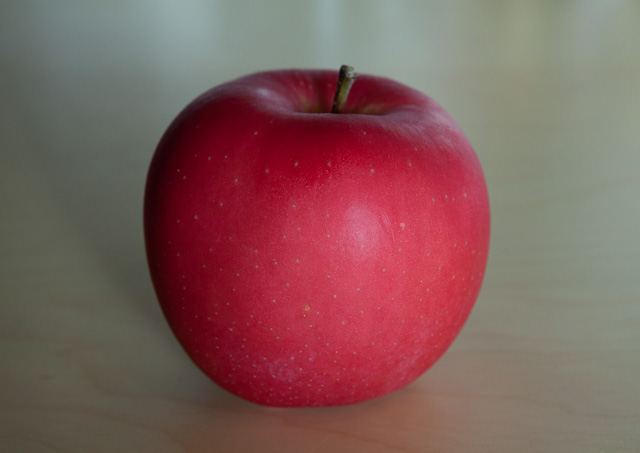 next we have the apple with only room lighting and the same camera setting but the shutter speed adjusted to 1/30.
Now we add a flash at 1/64 no zoom, color correcting the flash's output with a CTO gel.
now we open the zoom up to 24mm and you can see it softens up a bit.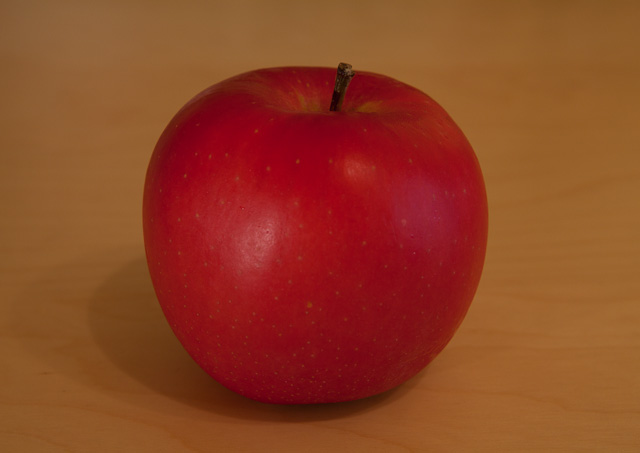 next adjust the zoom to 50mm.
next zoom to 105mm, you can see the light becoming more concentrated. It is subtle but the changes are there if you look.
adjusted the flash power to 1/16 and now defusing the light zooming through a white umbrella but with the flash right up against the umbrella.
now with the umbrella extended.
now with a white defuser on apple's left.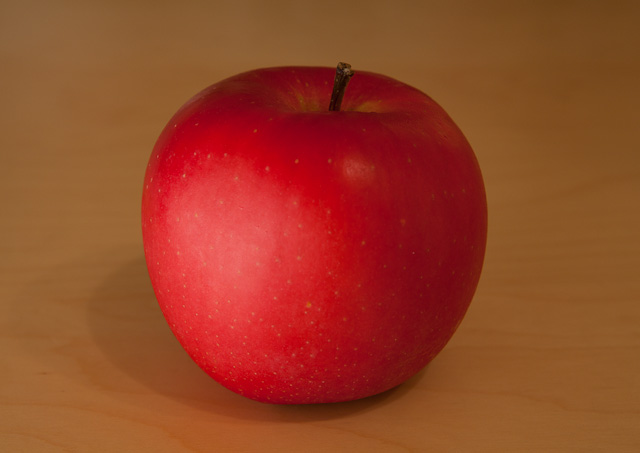 and finally a silver one on apple's left.
You can see each change as subtle but significant changes. Personally I like the 50mm zoom shot. I think that is the type of light you would get reflecting off of your apple. If I was shooting fruit again in the future I would use an umbrella as the light is just too defused for the purpose.