35mm Saturday
I spent a bit of time today working on a side bar for the blog to allow it to be more interactive and make it a bit easier to find things. The downside of this is I have put to slightly smaller pictures in the blog post however after a little bit of creativity I worked out how to put a Flash Slide Show at the end of much bigger images! I would love any feedback on the new layout, good or bad OK. Also if you use Word Press, please let me know if you recommend plugins for the side bar.\ Updated: Based on feedback I am going back to big pictures...and I'll be leveraging the sliding draws on the site for my widgets...Thanks for the feedback.
I had another photo published in 'Gorod A' newspaper in Almetyevsk, Russia. Looks like ShootTokyo is becoming big in Russia! They retold the story of my favorite Sushi Bar shutting down. If you happen to speak Russian or are just interested, you can see their papers HERE.
Today I continued to shoot my Leica M9 and Summilux-M 35mm f/1.4. This really is the most versatile lens I own. I went Sunday shopping today and saw this black labrador retriever waiting for his owner who was shopping. I couldn't get his attention no matter how hard I tried. He just sat there fixated on the exit waiting for his 'master' to come out.
They are still rationing eggs.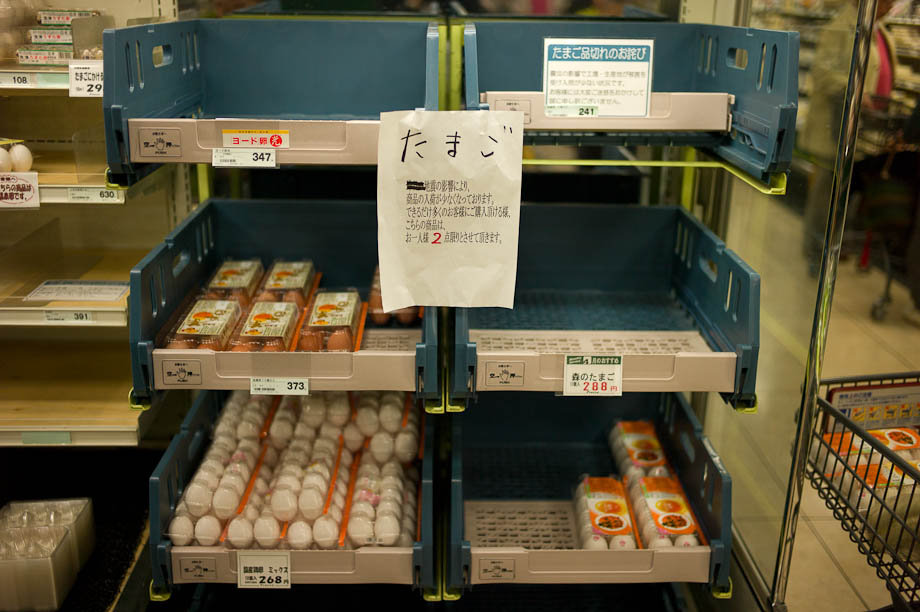 Paper products are back in stock!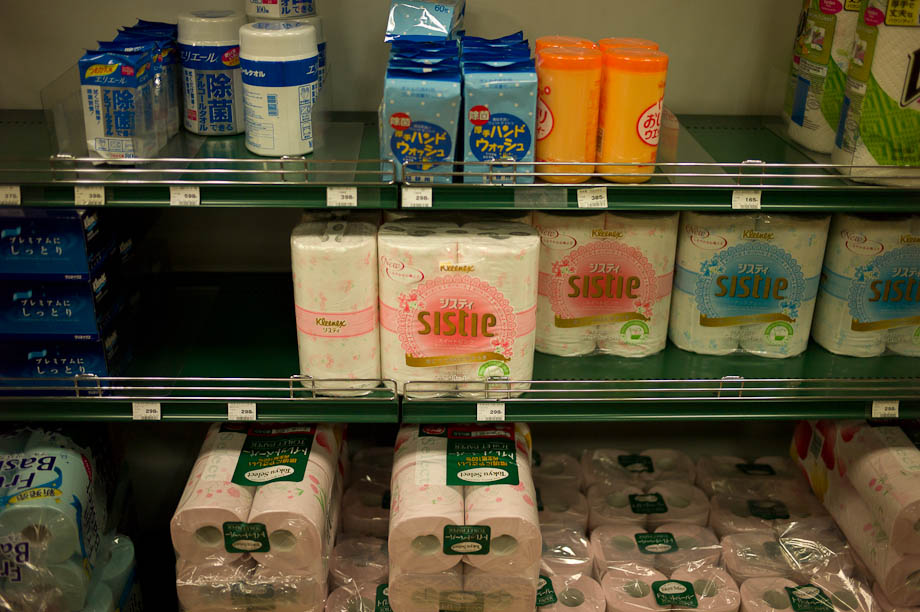 Bottle water still in limited supply...
Yogurt remains completely sold out...
Now this has bothered me for years. This is the second set of buttons on the right and left sides of the elevator meant to assist blind and handicapped people. For some reason they cover it with this plastic cover. The sign above says 'these buttons are only for the handicapped people' so the 'regular' folks shouldn't use. The thing that has always bother me is how does the blind person find the braille?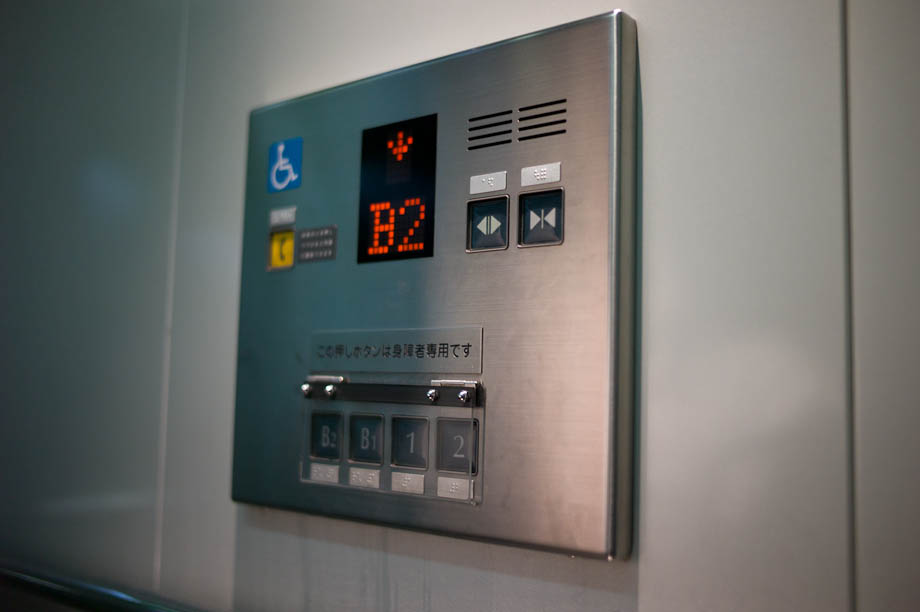 Ran to Shibuya to get my haircut this evening. I also had a shave. I don't think I will ever get use to someone else running a razor over my neck and face.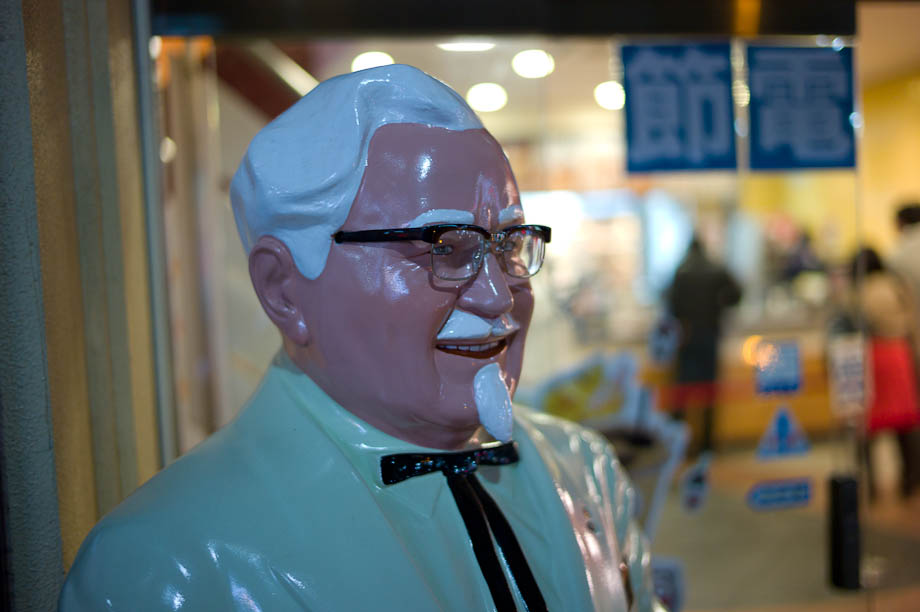 I crossed through a street that I have never been down before. I have been to Shibuya 1,000 times and I am surprised I have never found this street. Lots of great restaurants and bars. A standing Sushi Bar. I have never had sushi standing up but I will soon!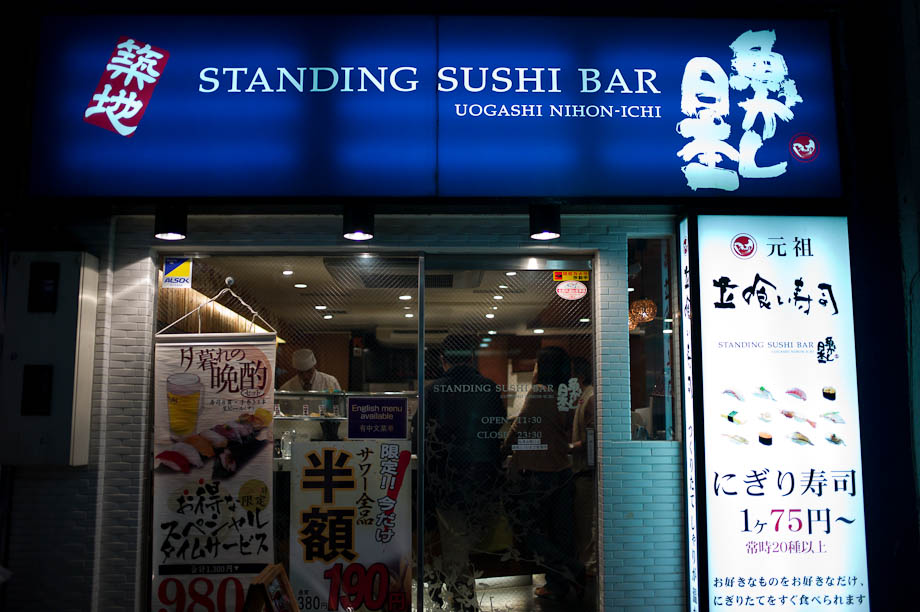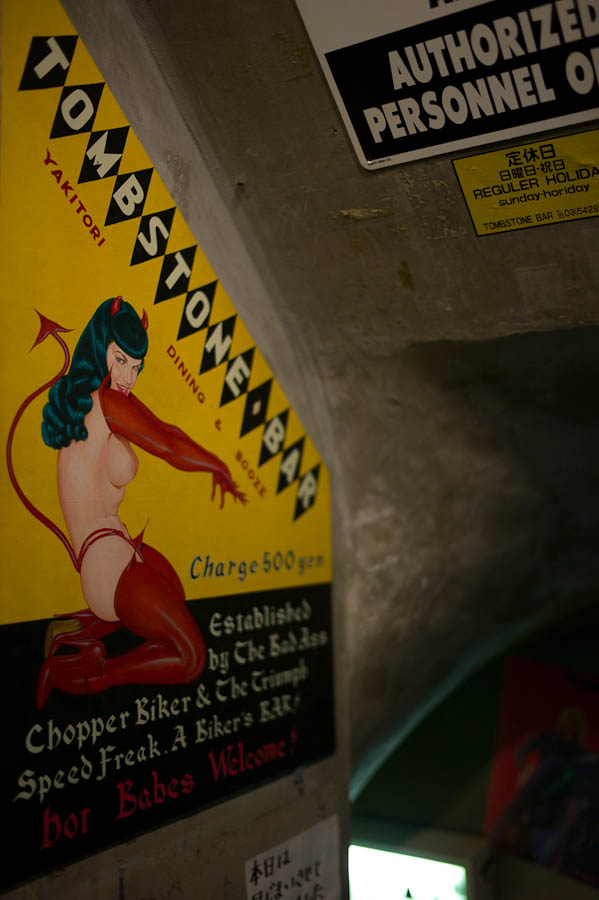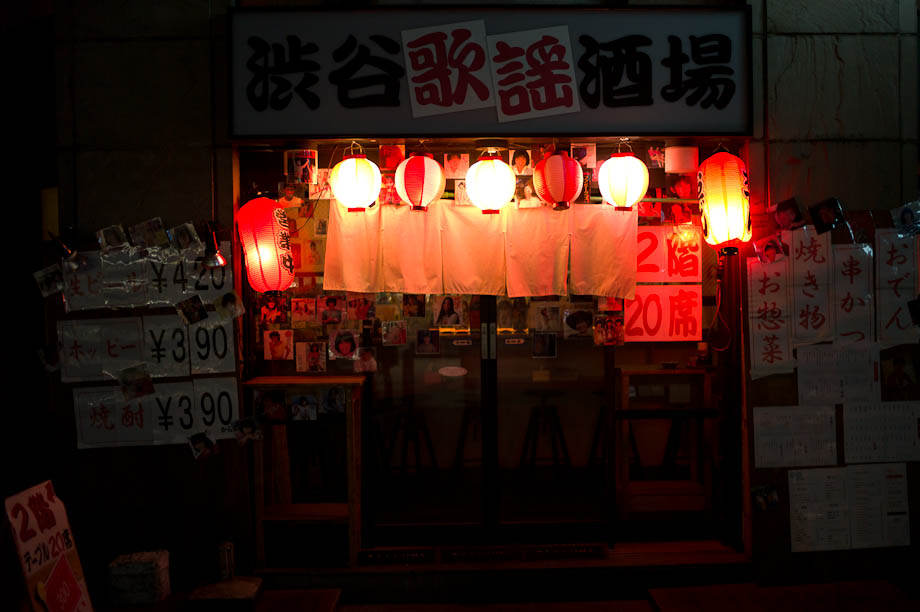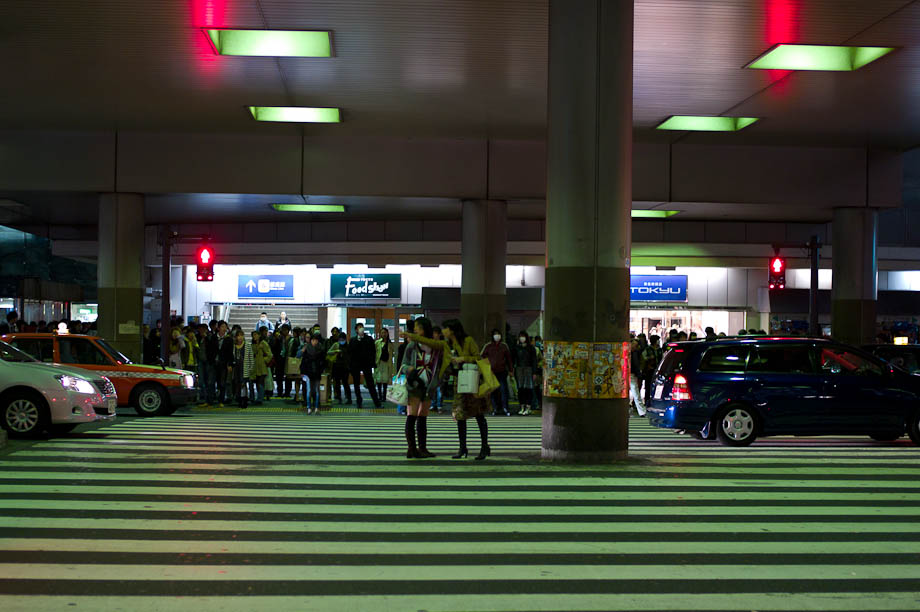 I love Aoyama Flower Market in Shibuya Station. They have some beautiful flowers...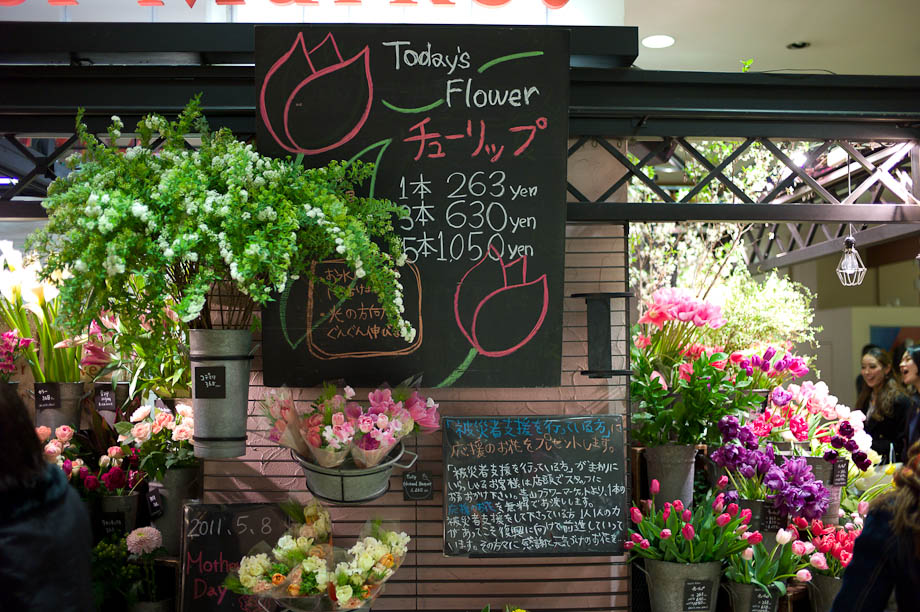 Now it is hard not to be a 'sweets' person in Tokyo. The options are endless. As I am leaving for Singapore in the morning, I decided to pick up some sweets for Mayumi and I so we can have a little date before I head off...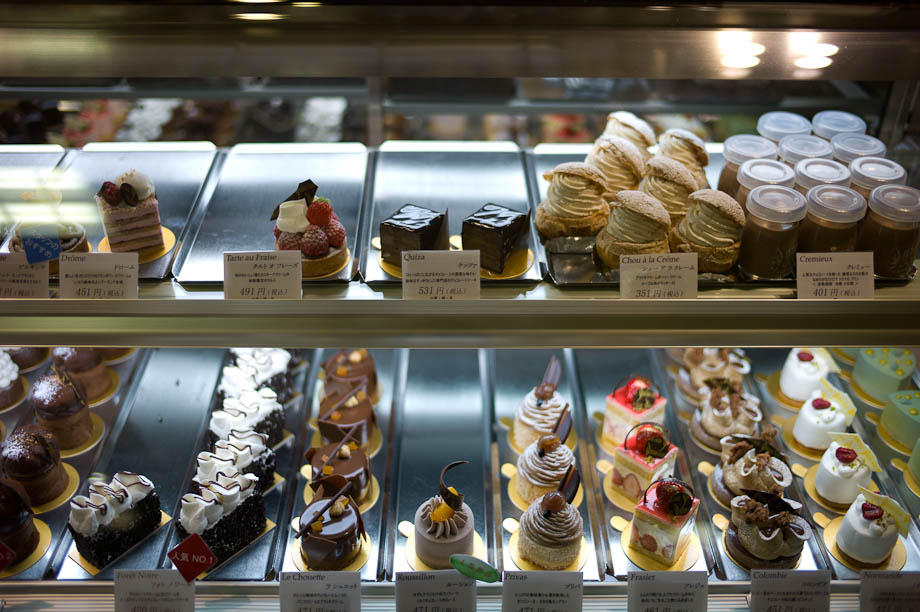 Choices, choices, choices...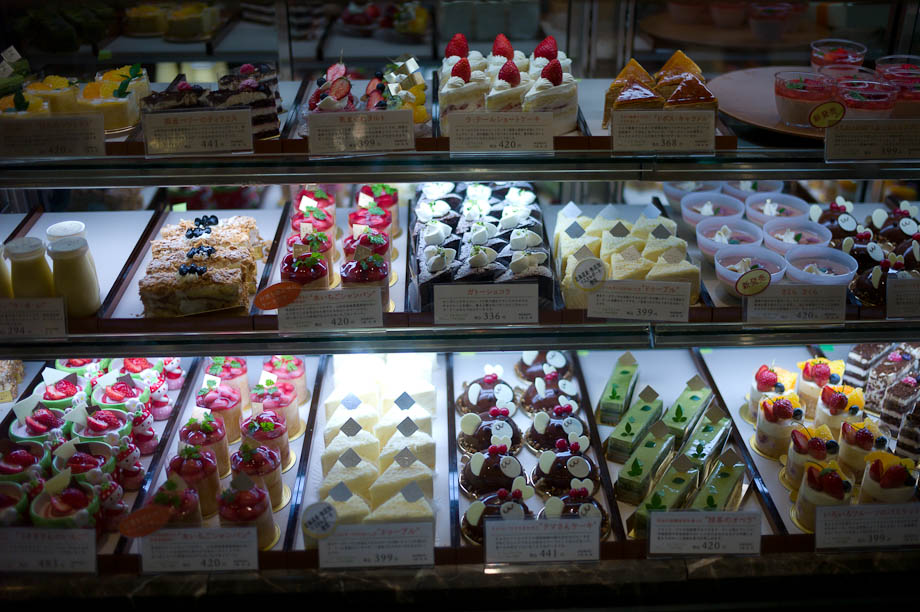 I settled on these... they were awesome!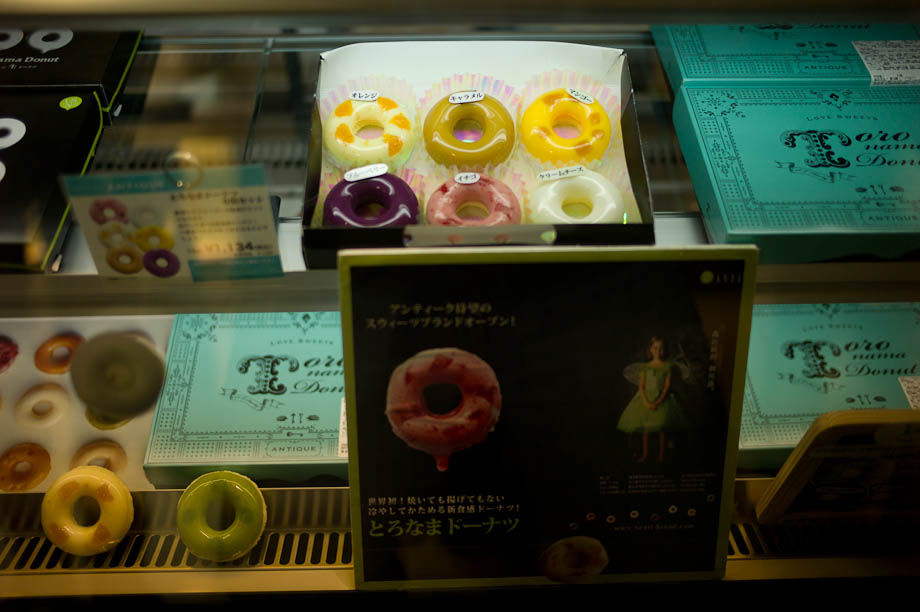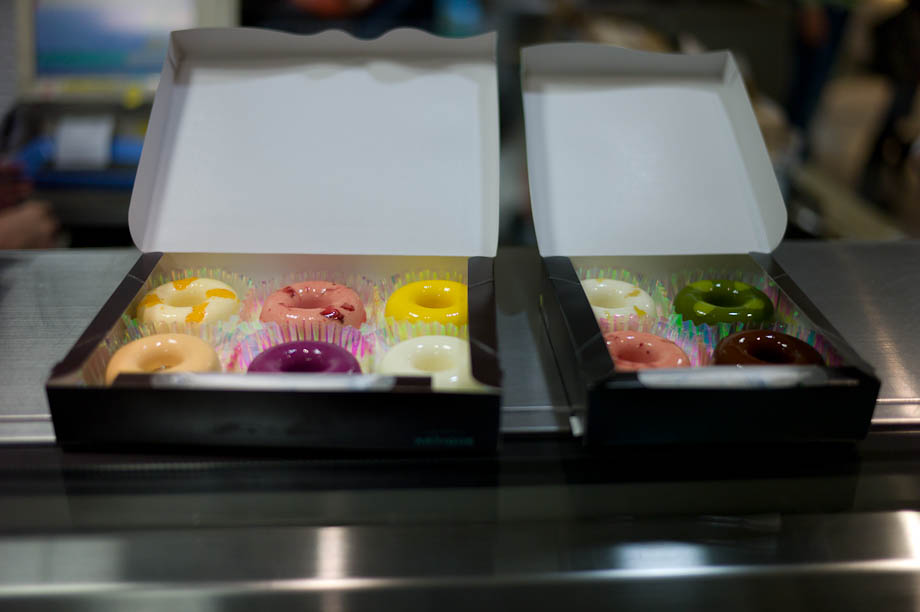 Next posting from Singapore....