Wide Angle Sunday
Today was the final day in my Summilux-M 21mm rotation, tomorrow will start the Summilux-M 35mm rotation. After a week of shooting this straight, I have to say I have really enjoyed the experience and believe I have improved my photography a lot especially in relation to visualizing what shots will work at 21mm. I am hopeful for the same experience with my 35mm rotation. It was a beautiful day in Tokyo today. It finally started to feel like spring. I went for a quick walk to Gooz this morning to pick up some bread.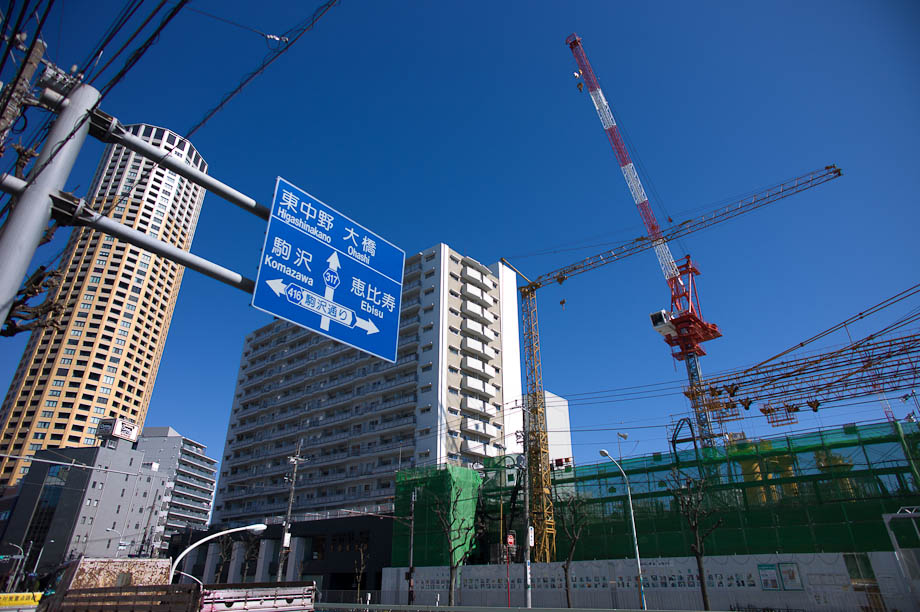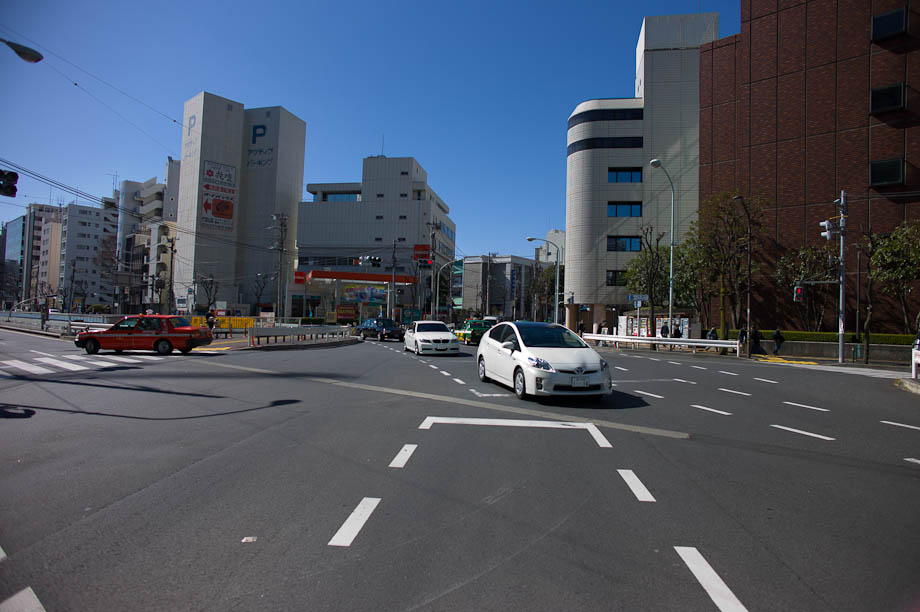 A Japanese mail delivery bike...
Home sweet home (well 1/6 of it anyways)... look how lovely the sky was today. It actually looks photoshopped! (it's not)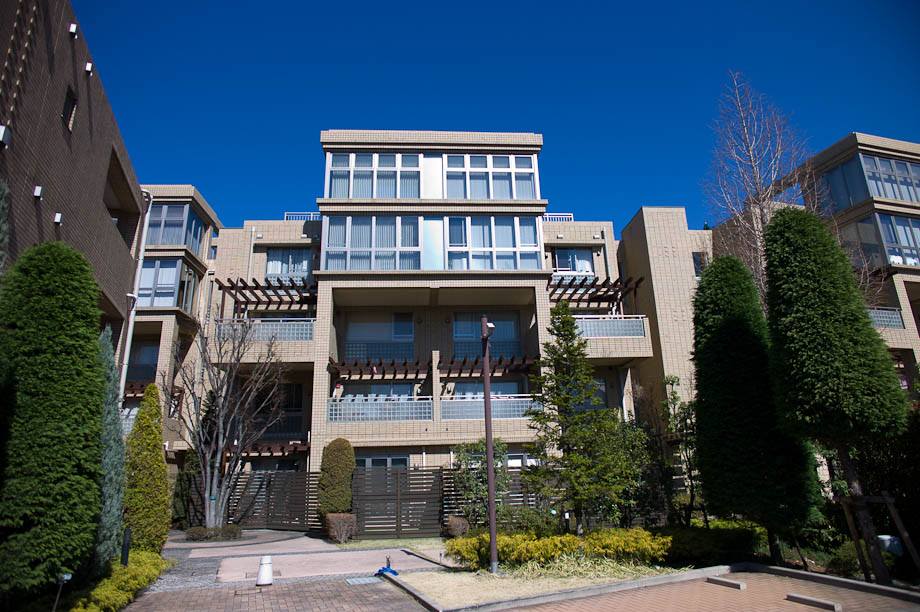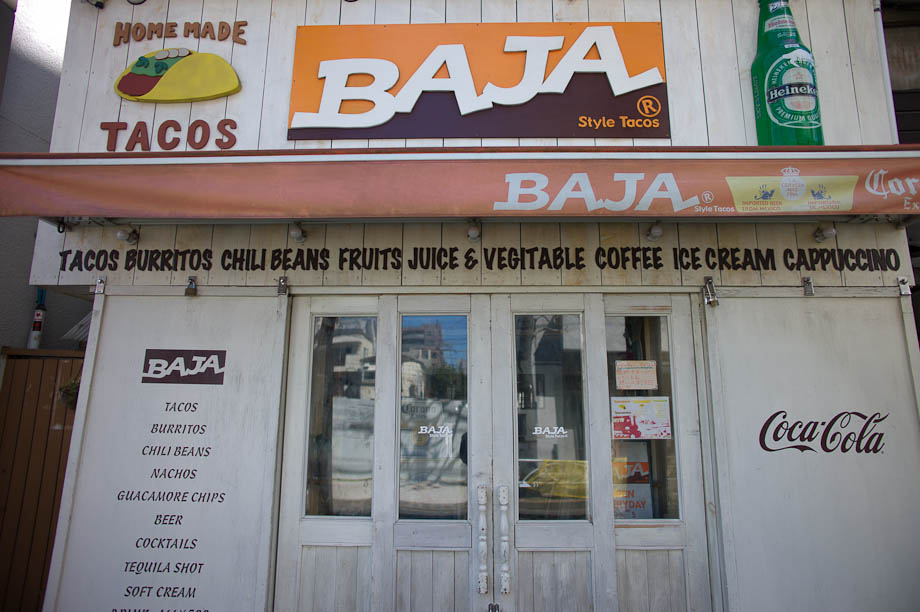 The Cherry Blossoms along Meguro River are almost in bloom. Next weekend I image they will be bursting with buds...a few of the vendors were already set up with eating and drinking stations expecting some early 'ohanami' viewers.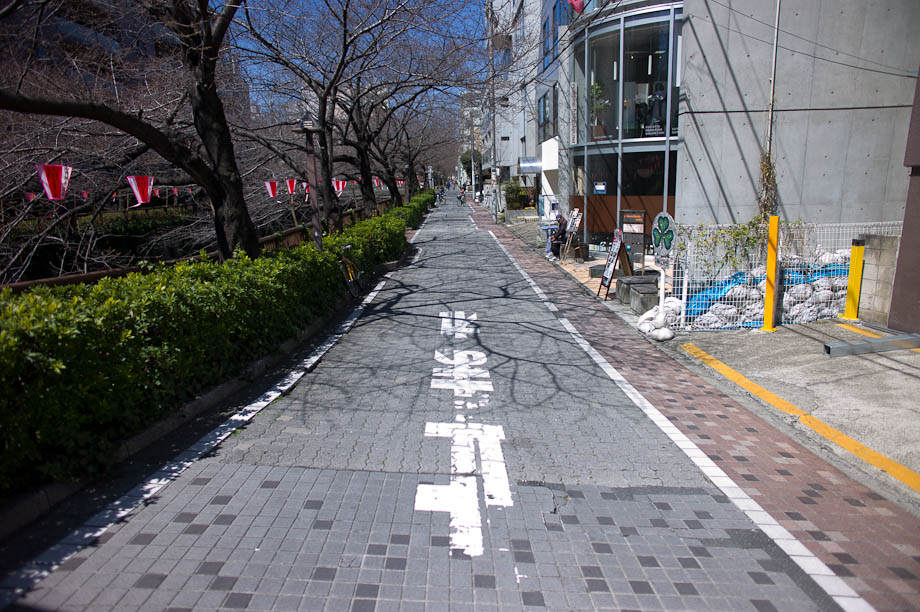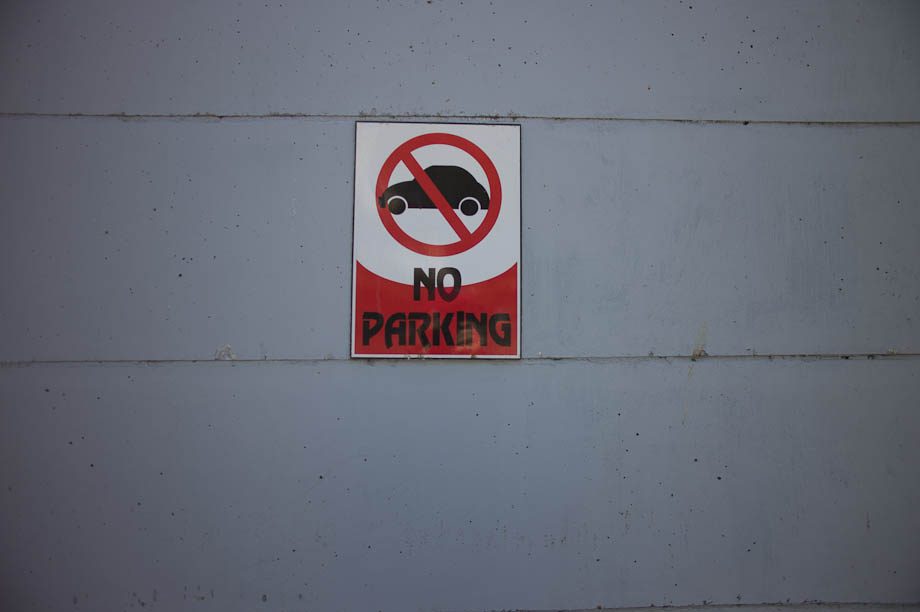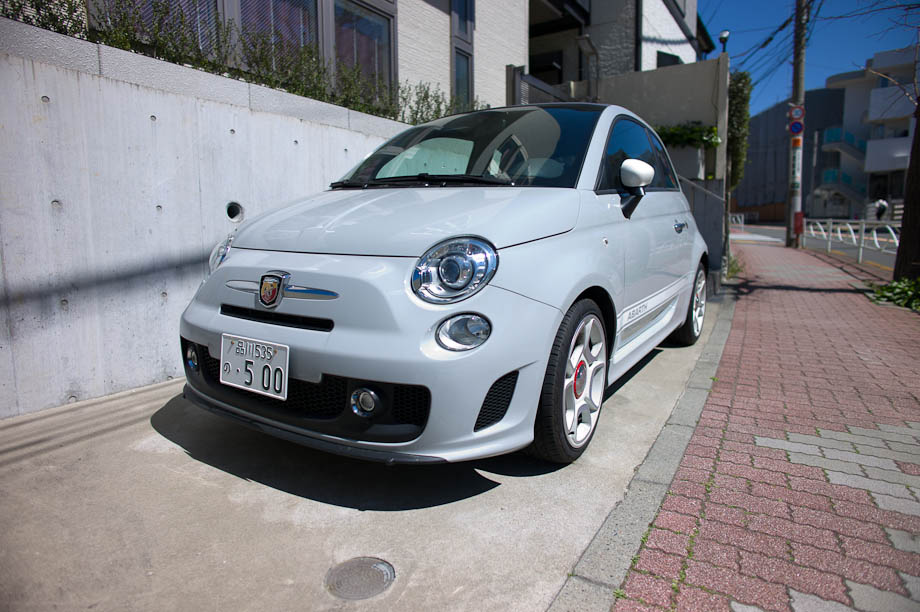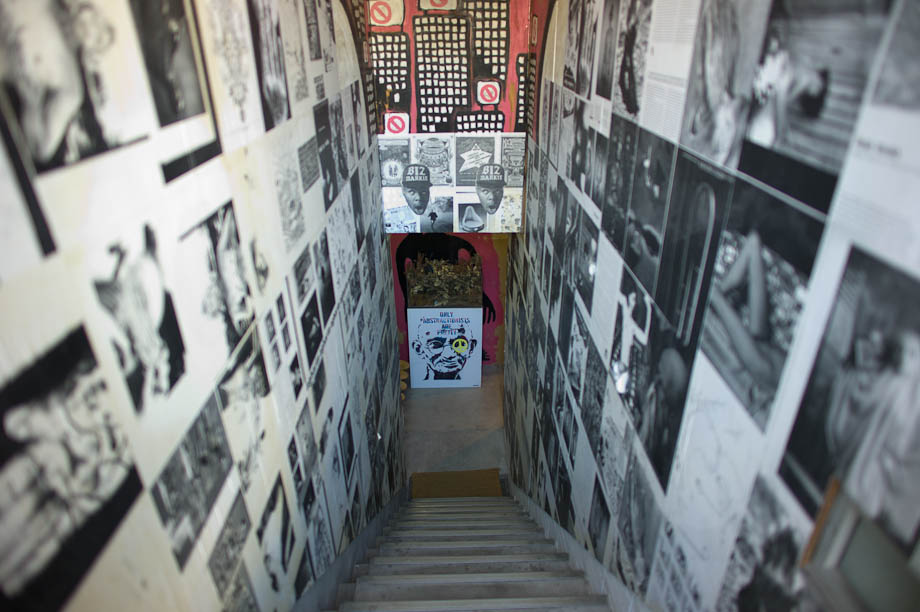 I stopped by to see The Impossible Project Space based on a recommendation, thanks Macro. I never knew this place was a 10 minute walk from my house. The Impossible Project is an effort to save Polaroid Cameras and Film. You can read a bit on their story HERE. You can access their website and purchase some of their products HERE. Judging by the number of items that were sold out at the Nakameguro Store, I think they are doing well. I'll probably pick up a camera on my next trip. I got a t-shirt for Mayumi and some buttons and stickers for Kai. If you haven't been it is worth a trip.
Details: Impossible Project Space, 2F Oak Building 1-20-5, Aobadai, Meguro, Tokyo, Japan 153-0042, +81 3 5459 5091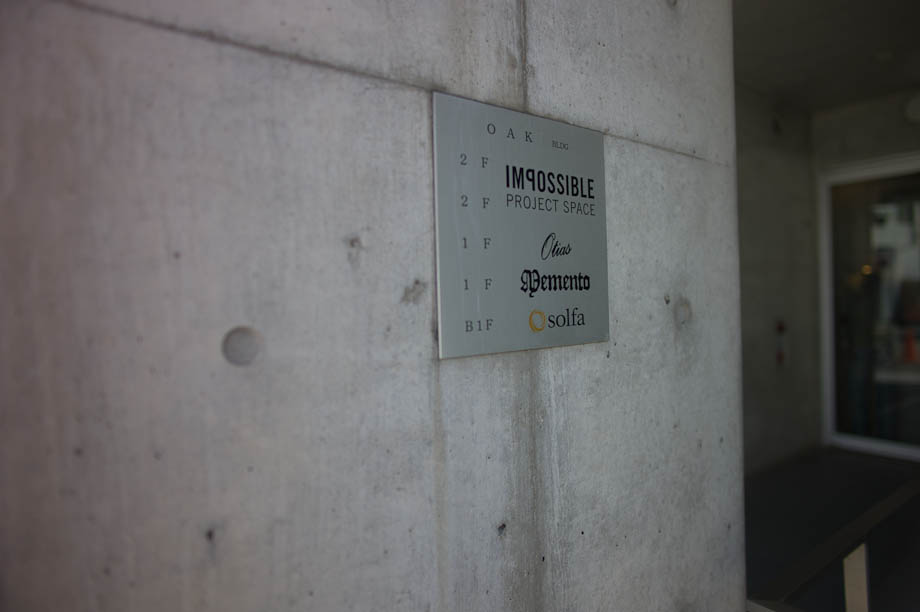 Meet Kayo (and her attack dog)...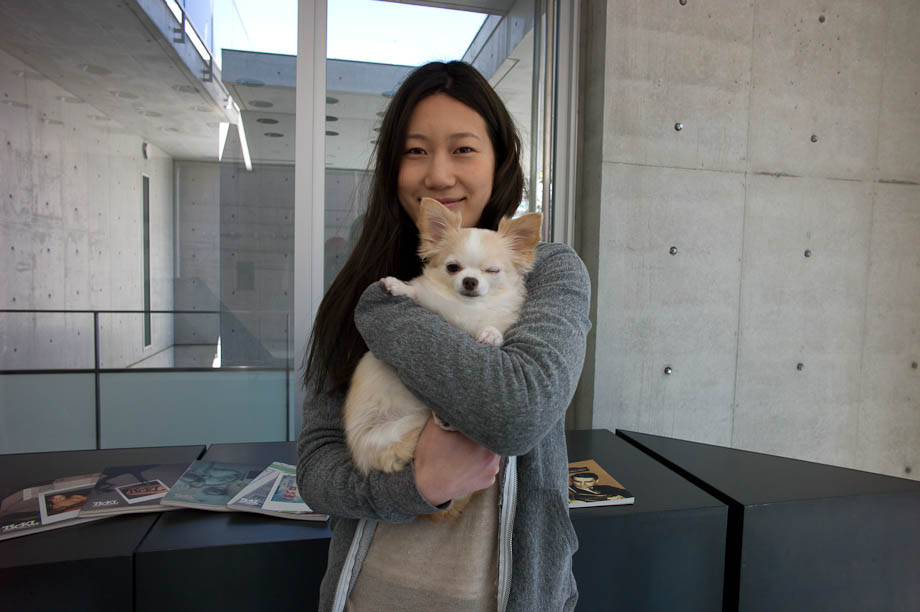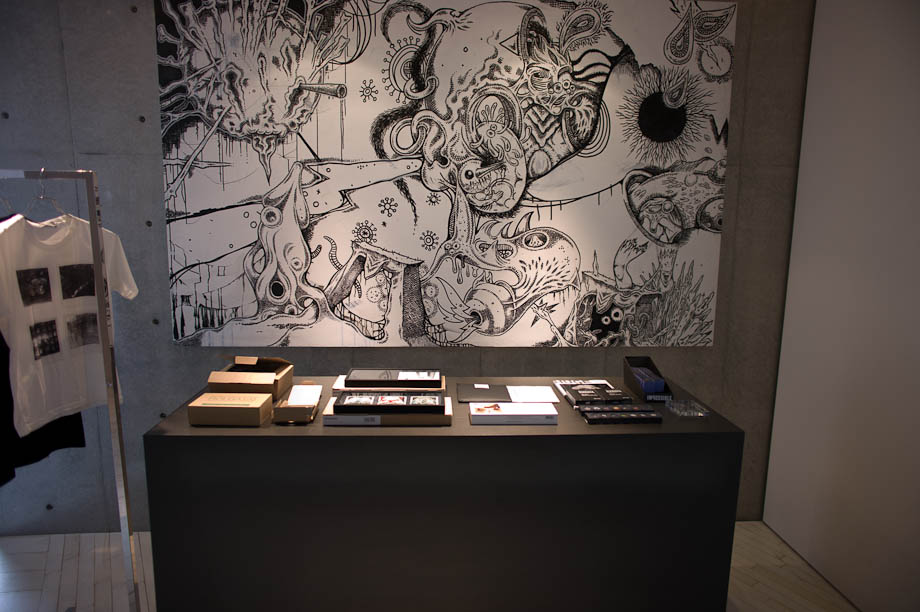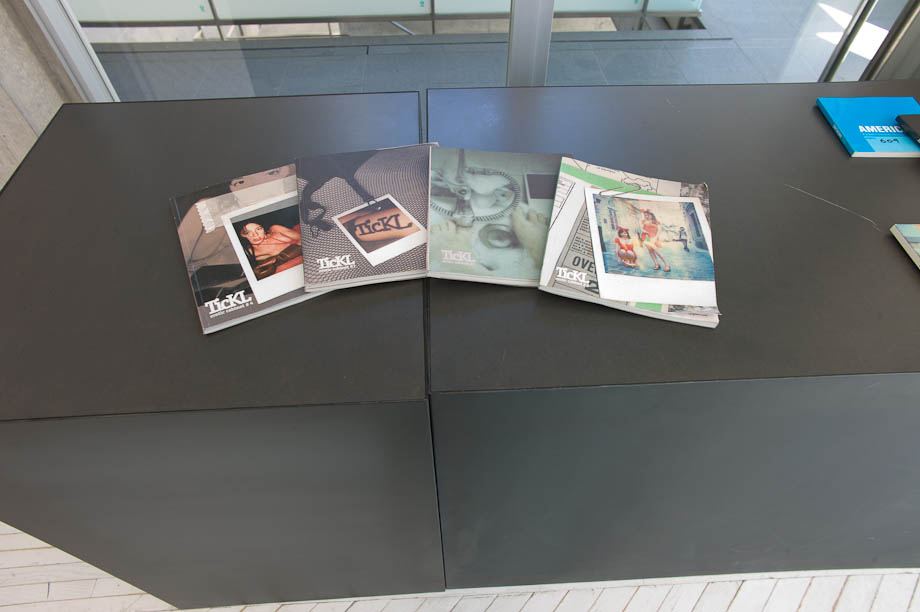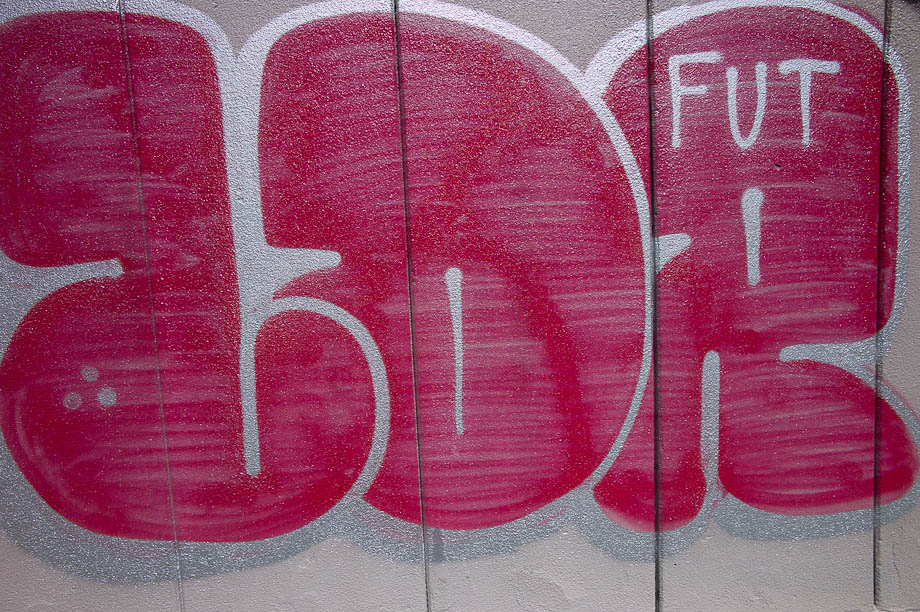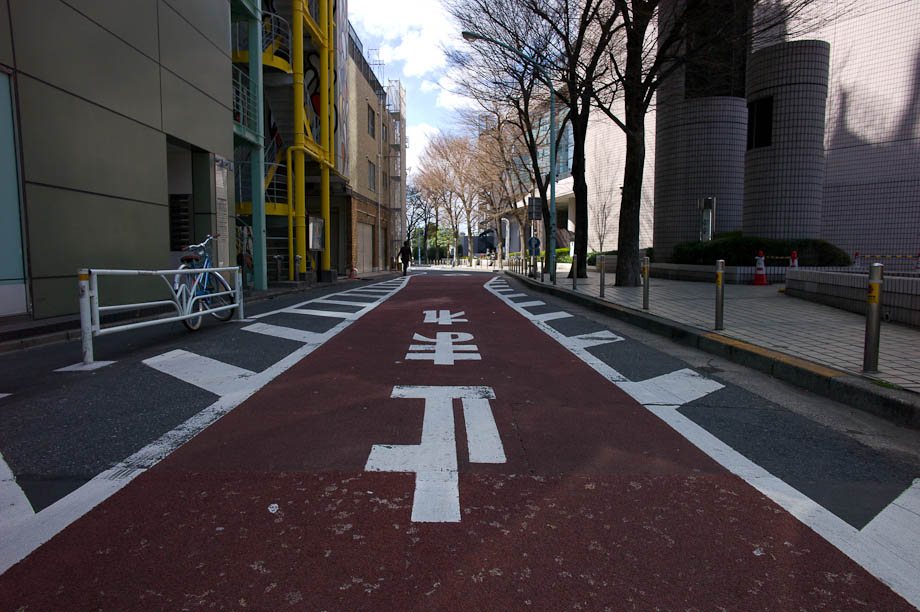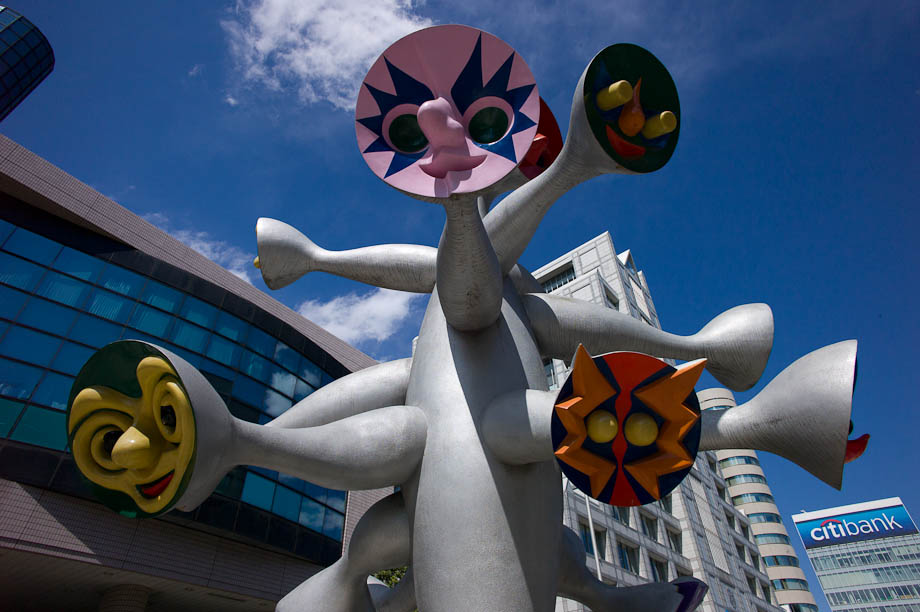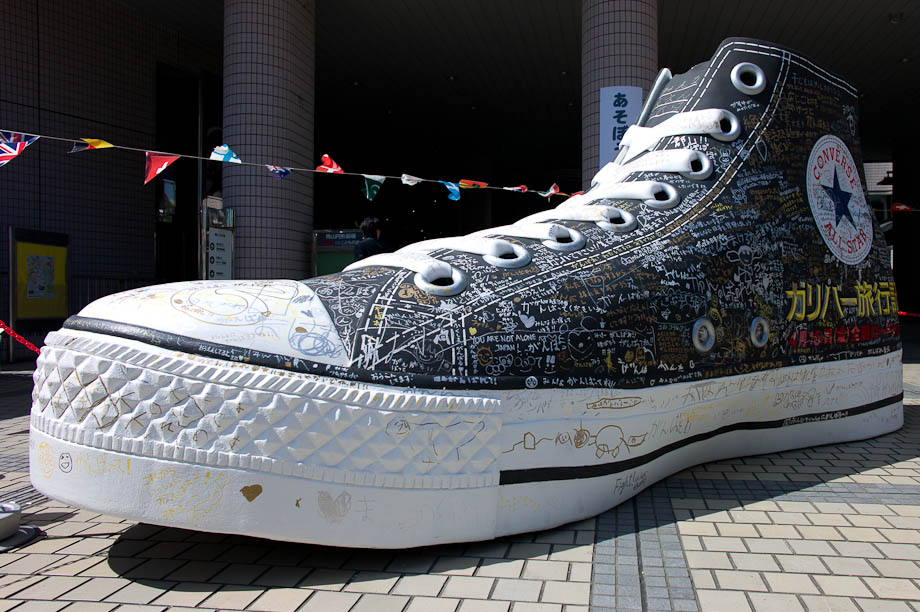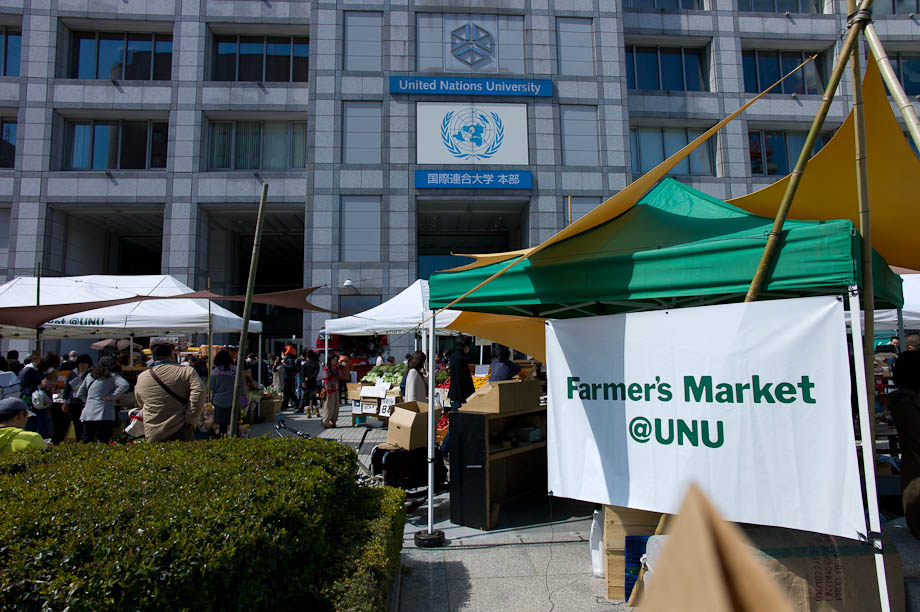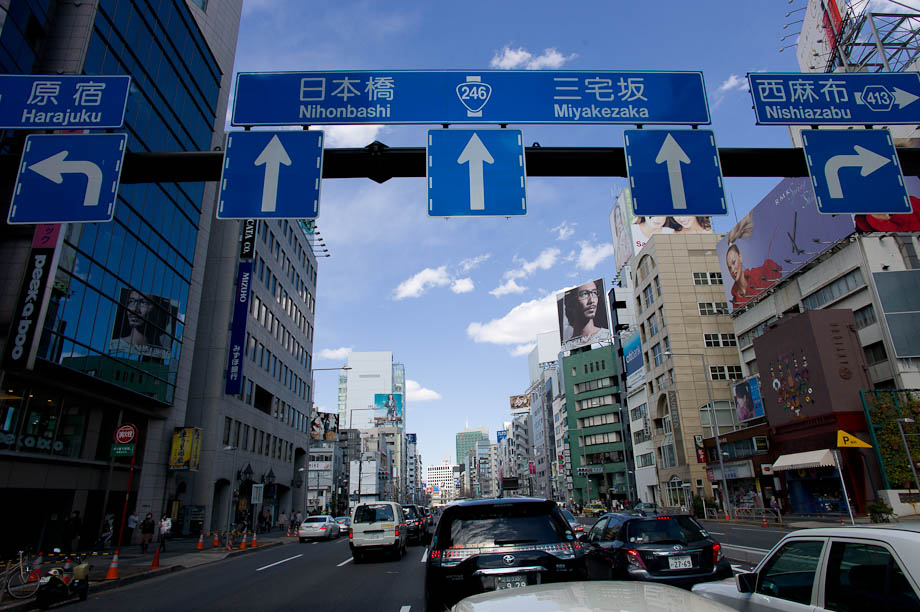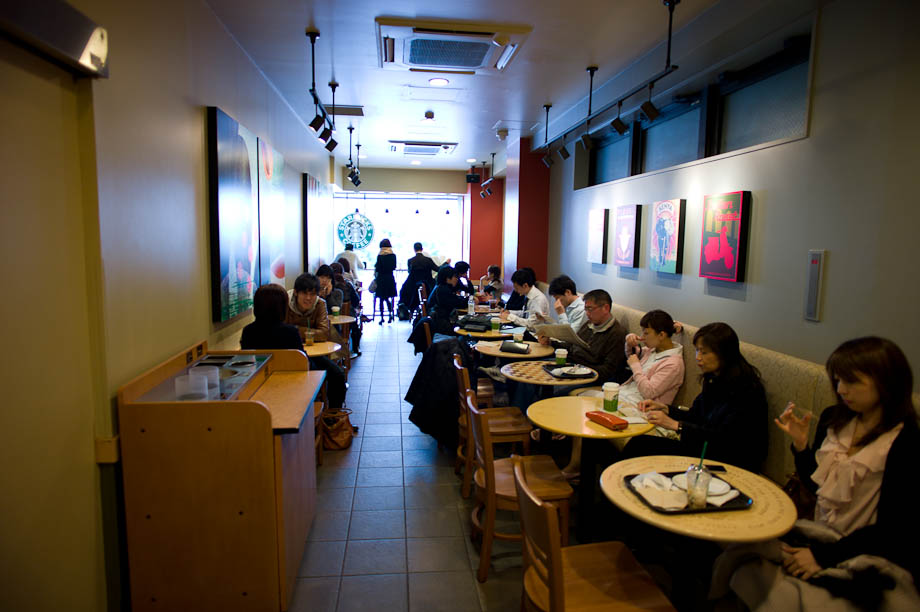 I stopped by Brooks Brothers to pick up a gift for my father in law....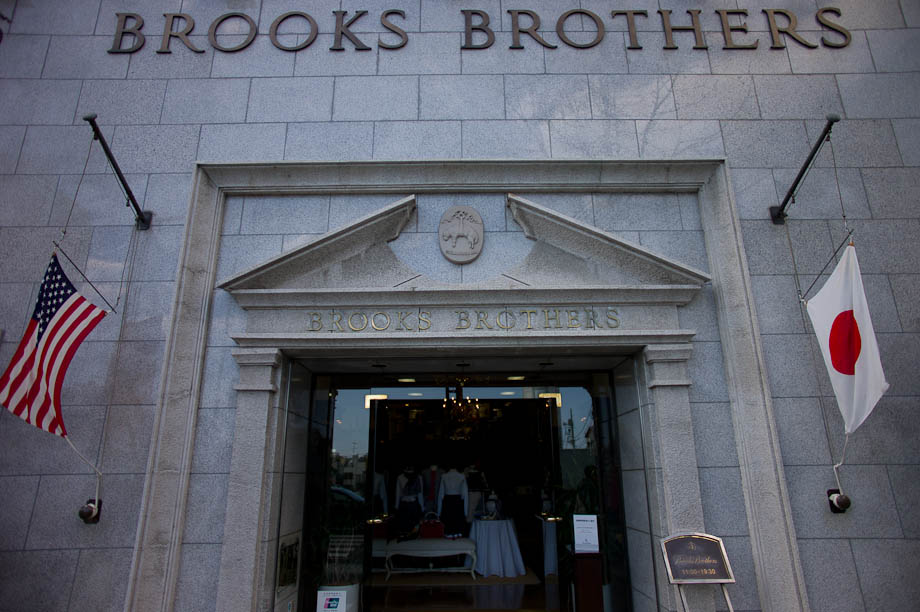 I love this crossing...they have torn down the building across the street and turn it into a parking lot, I presume while they wait to acquire adjacent land. It isn't often you get wide open views like this in Tokyo.
One thing I have to say about Tokyo is it is such as clean city for the size of it but it's parking garages are spotless (relatively speaking)...almost to the point of excess.
Eggs have returned to the grocery stores this weekend...limited to 2 per customer.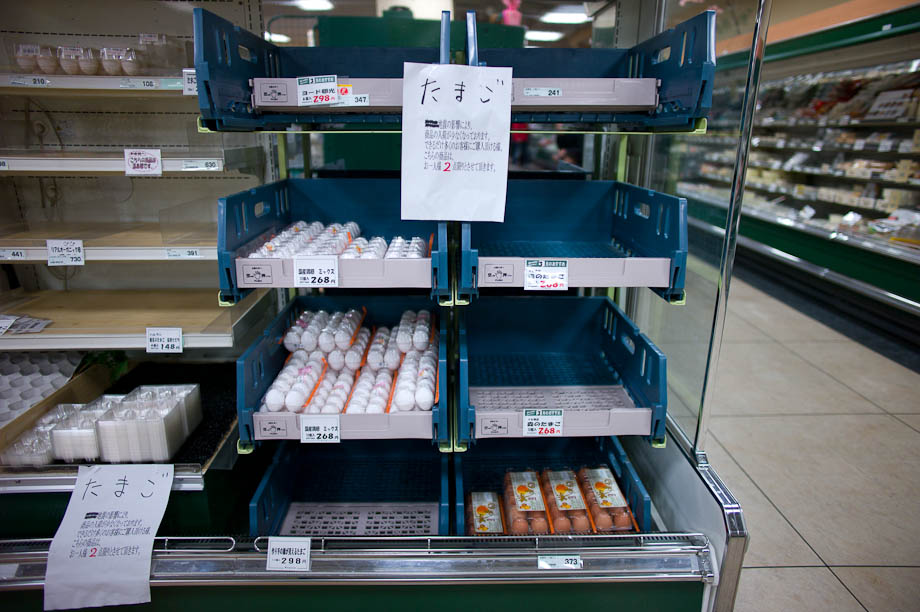 Paper towels, toilet paper and other paper products remain in limited supply....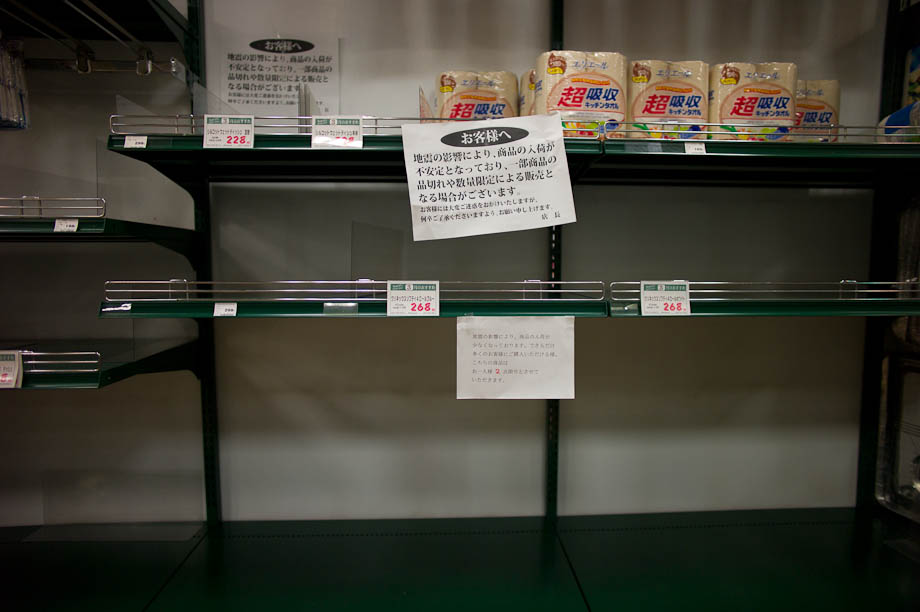 Bottled water was pretty much wiped out after the scare earlier in the week about rising radiation levels.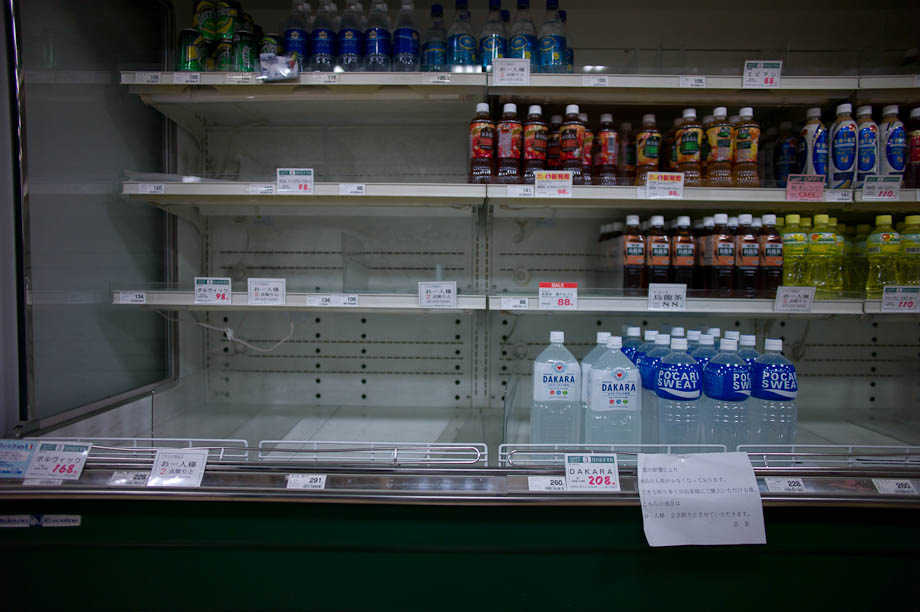 Gas Stations seem to have returned to full operating capacity with no limits on how much you can purchase...full tank please!
Tomorrow I'll be switching to my Summilux-M 35mm f/1.4. I hope you have enjoyed the view from 21mm....