Cherry Blossoms in darkness
Nakameguro continues with it's Cherry Blossom Festival but understandably without lighting up the pink lanterns that line Meguro River. Two things;
1. Cherry Blossoms look beautiful at night.
2. A chance to work on my night photography.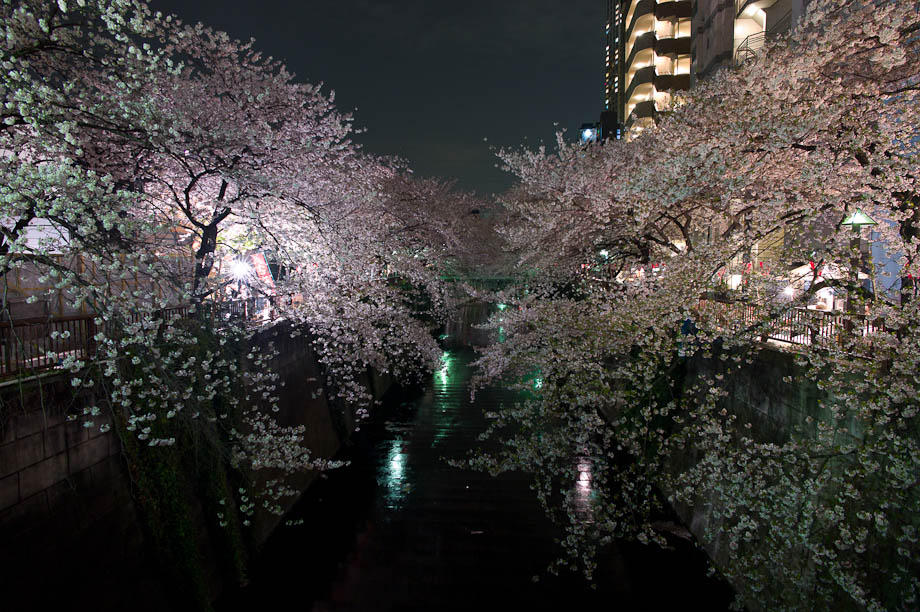 This is one of my favorite... I like the depth in it. I struggle where to focus sometimes when shooting at f/1.4 but I think the distance as the focal point worked nicely in this case.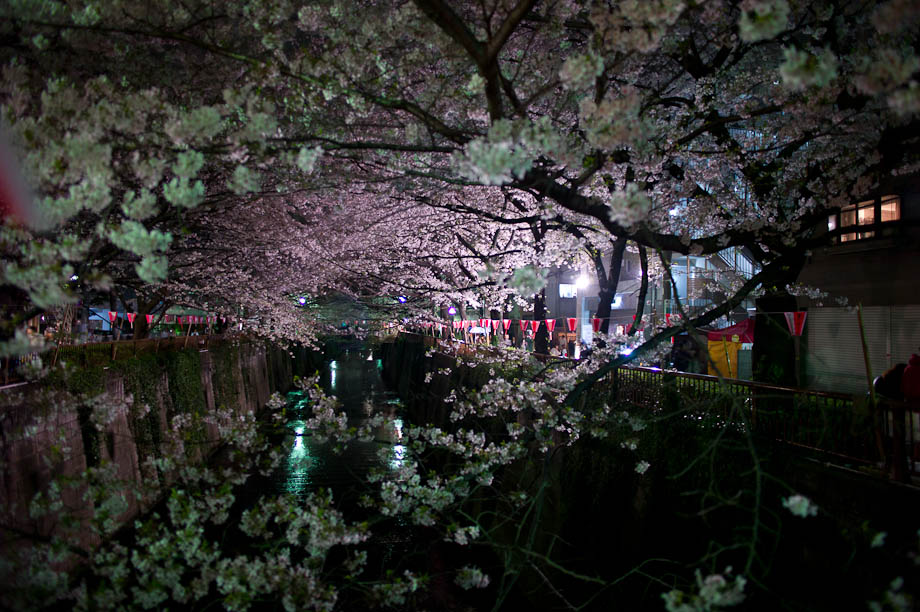 The streets were mostly dark except the food and drink stands...
People didn't seem to mind and were still lined up along the river.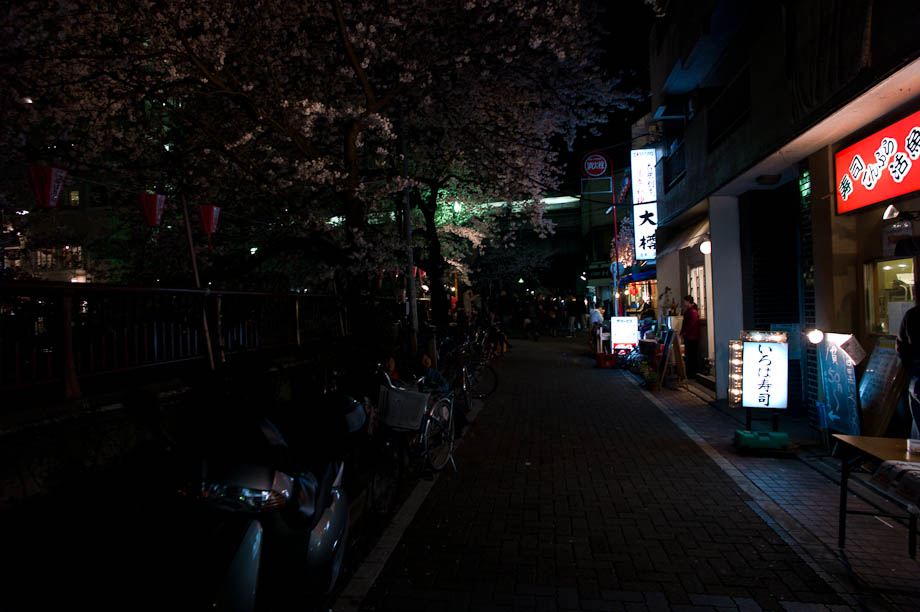 These guys are making 'baby castella'...yummy cakes.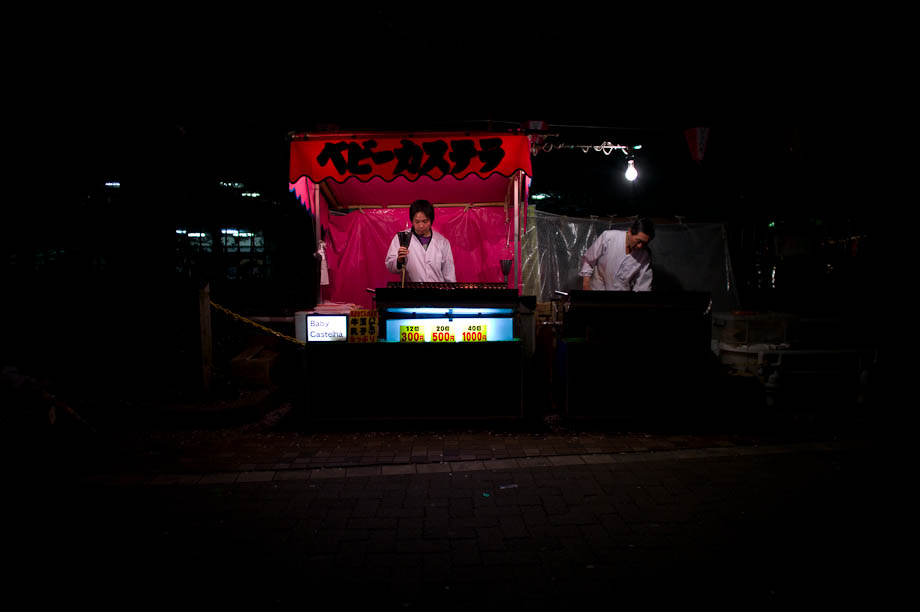 Takoyaki...Octopus Balls!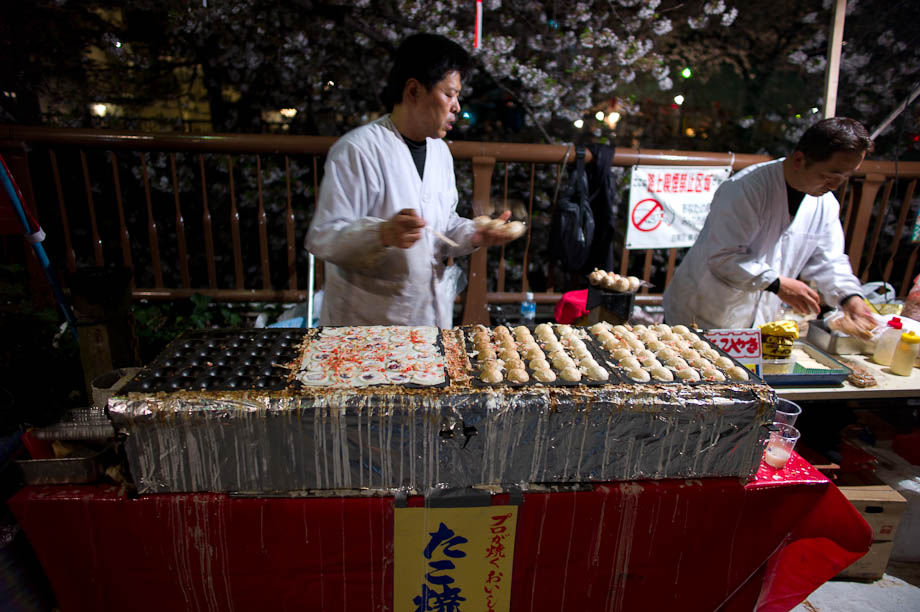 These two guys were just hanging in the dark strumming away...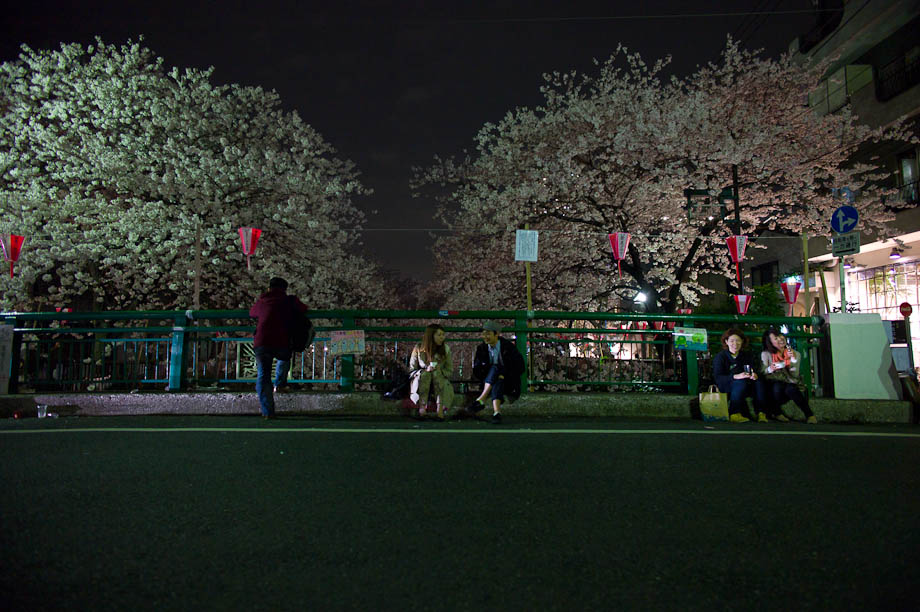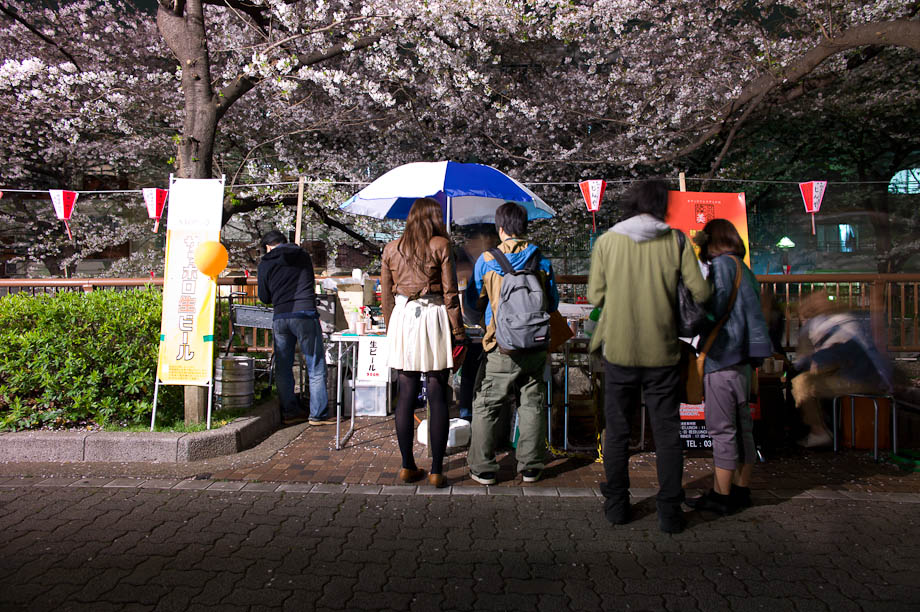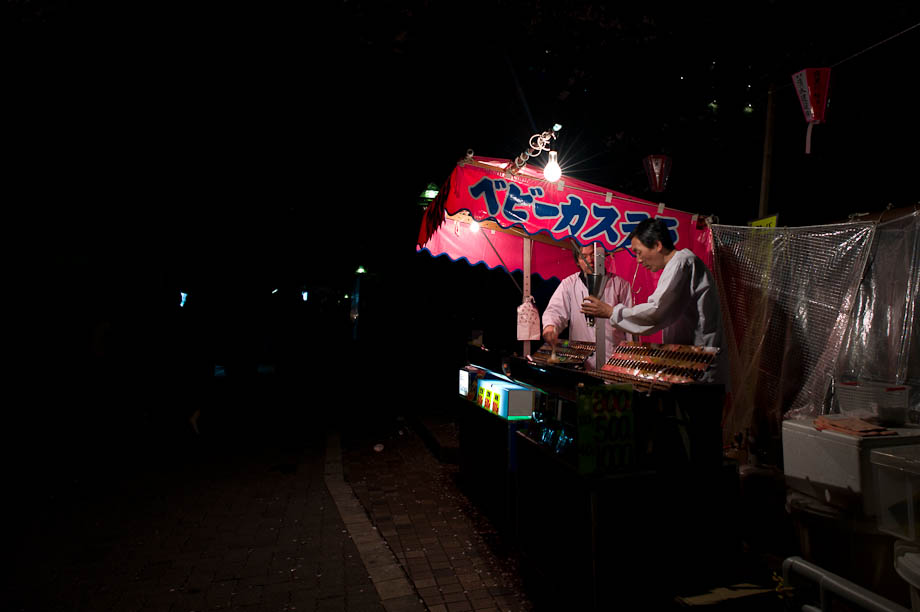 I haven't tried this place yet but really hope to one day...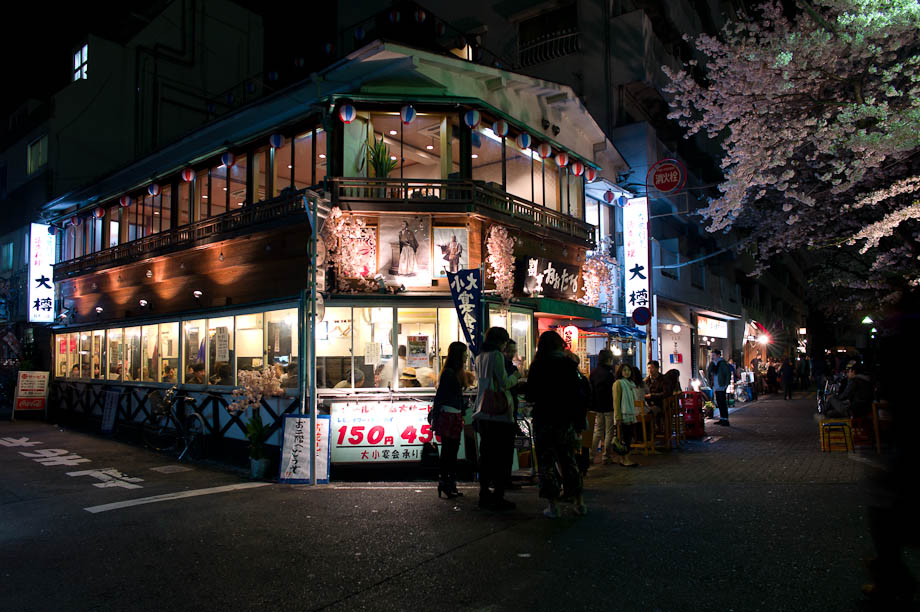 Thanks for stopping by today...