Constitution Day
Today is Constitution Day in Japan. The current constitution was drafted under the direction of the US after World War II and went into effect on May 3rd, 1947. Japan's current constitution replaced Japan's militaristic and absolute monarchy with democracy. It turned the Emperor of Japan into "the symbol of the State and of the unity of the people" and made it a purely ceremonial role. There is a hotly debated article in the constitution where Japan 'renounces war as a sovereign right of the nation and the threat or use of force as means of settling international disputes'.
If you aren't familiar with the issue and current debate going on read this. There are right wing groups that want the Emperor returned to power. There are political groups that want to revise the constitution to expand Japanese military role.
Often it is a good day to get out for street photography as Tokyo can take on a slightly different vibe. I headed over to Ueno to see if anything was going on but nothing was...
Today's Configuration: Leica M Monochrom Summilux 21mm f/1.4 and Summicron 28mm f/2.0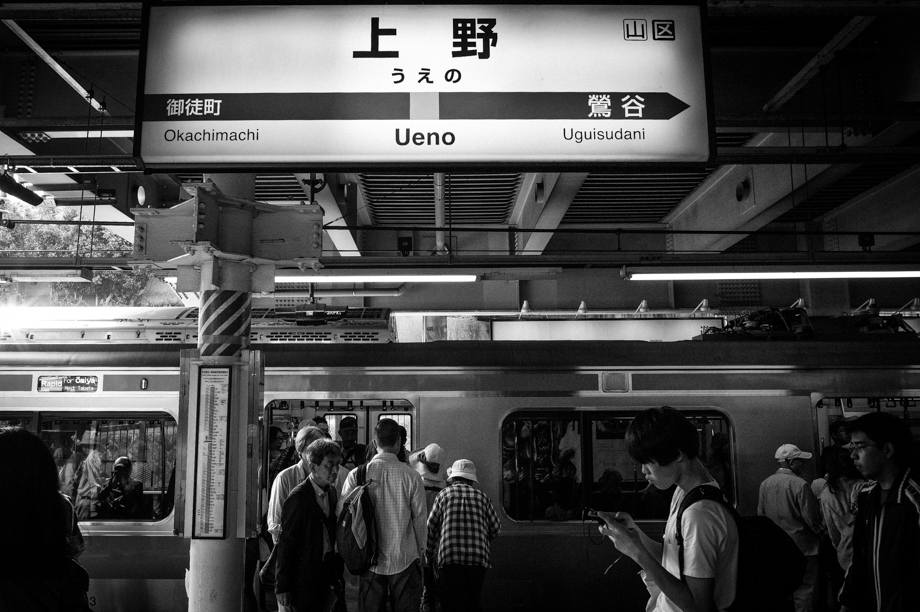 I headed over to Ginza which seemed a little different than usual.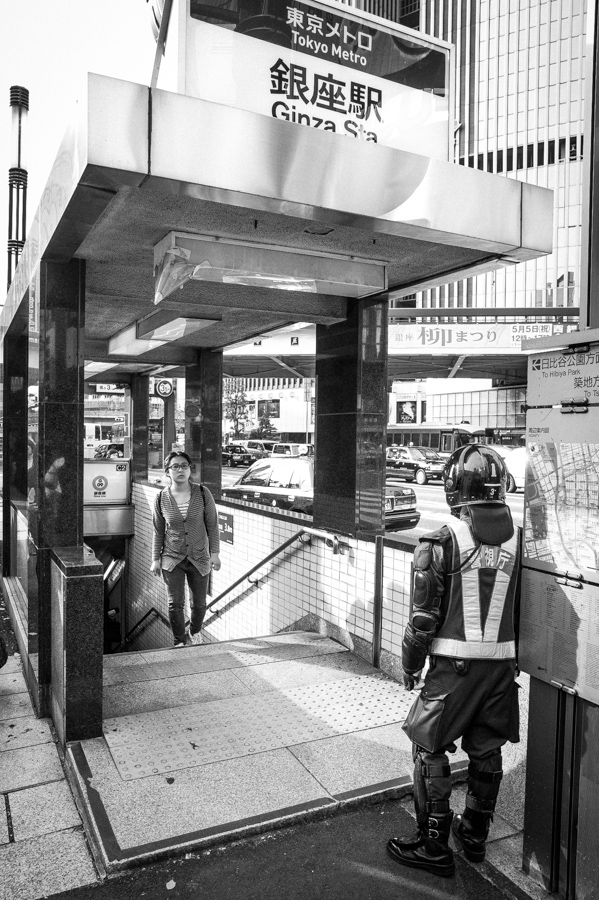 Not the scenes you usually see in Marunochi and Ginza...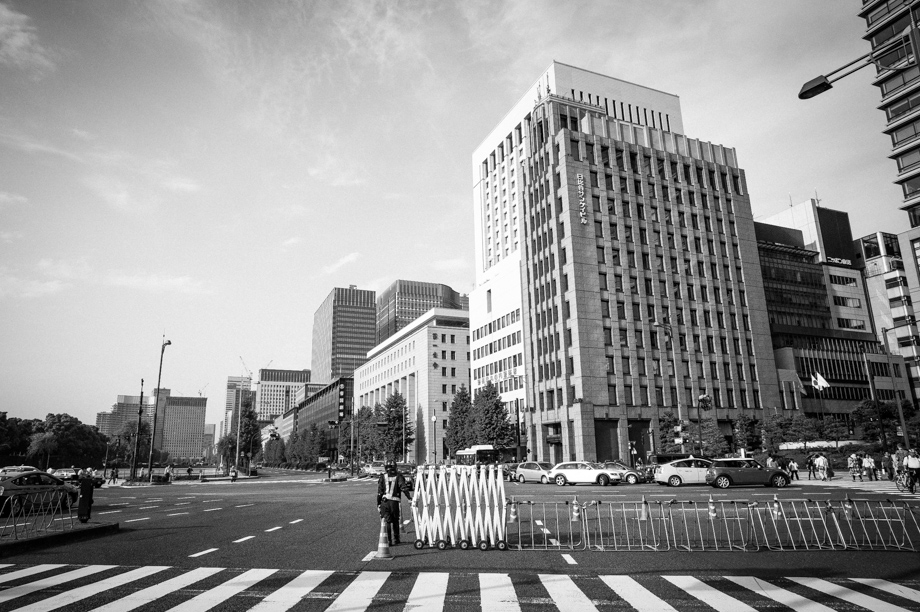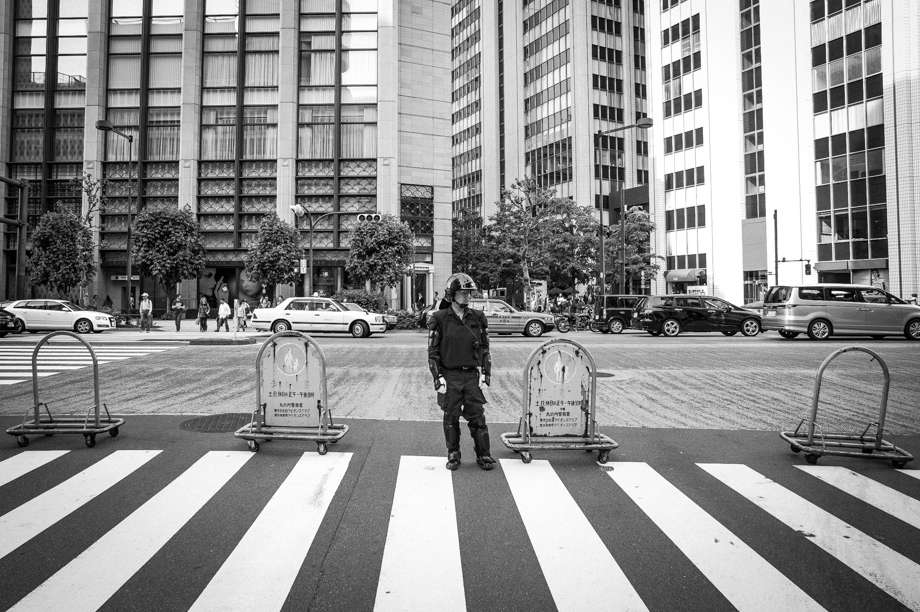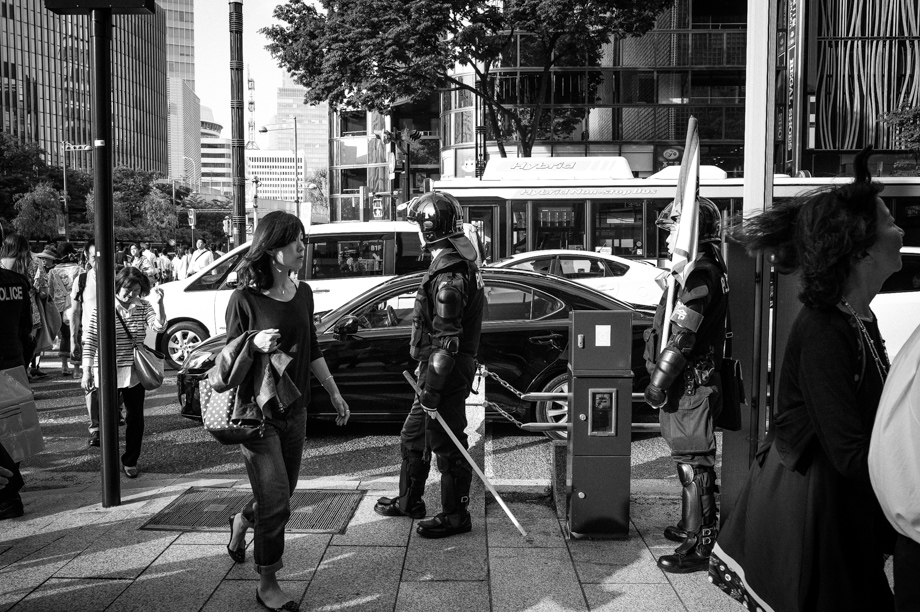 There were Tokyo Riot Police everywhere expecting something...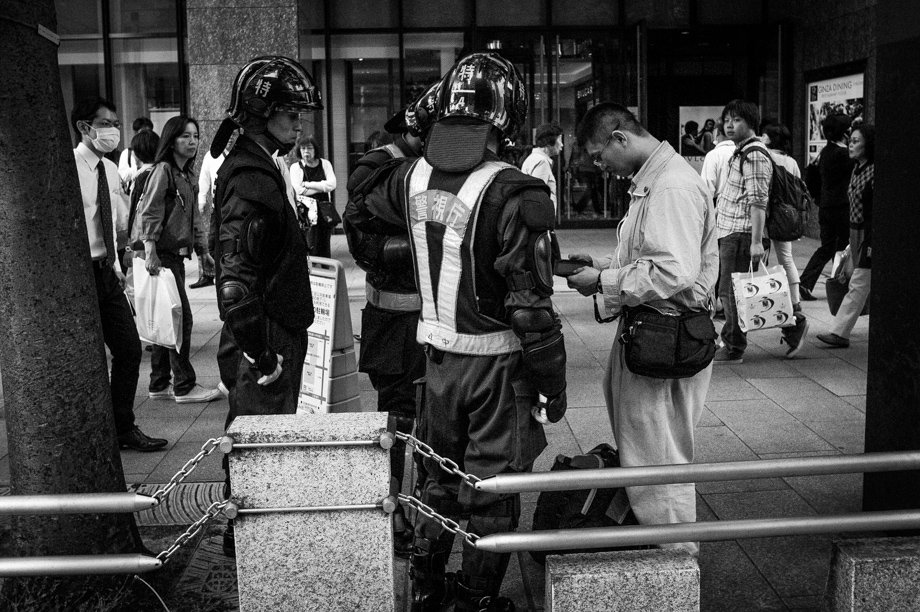 Cones ready to support the Riot Police...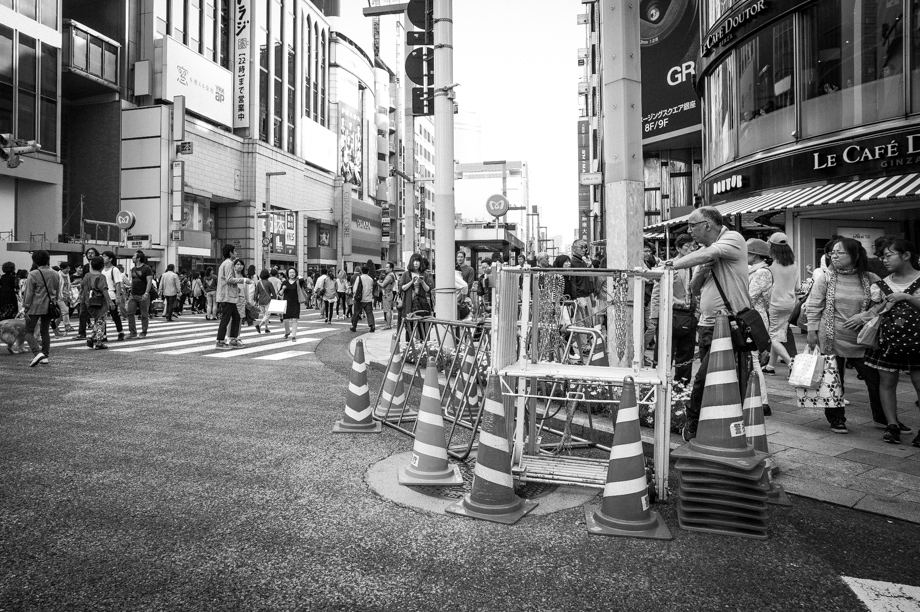 There was a group of older people that seemed to be supporting the current constitution...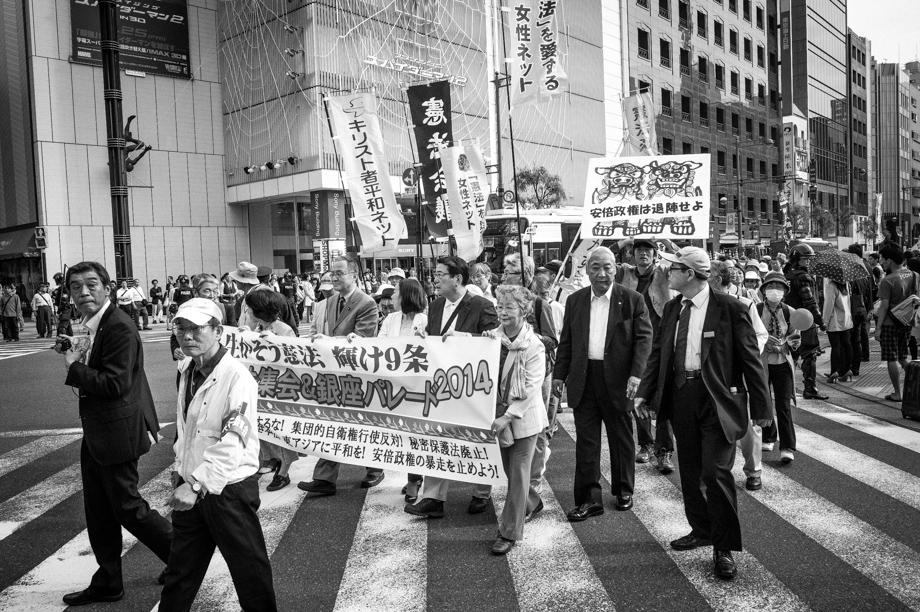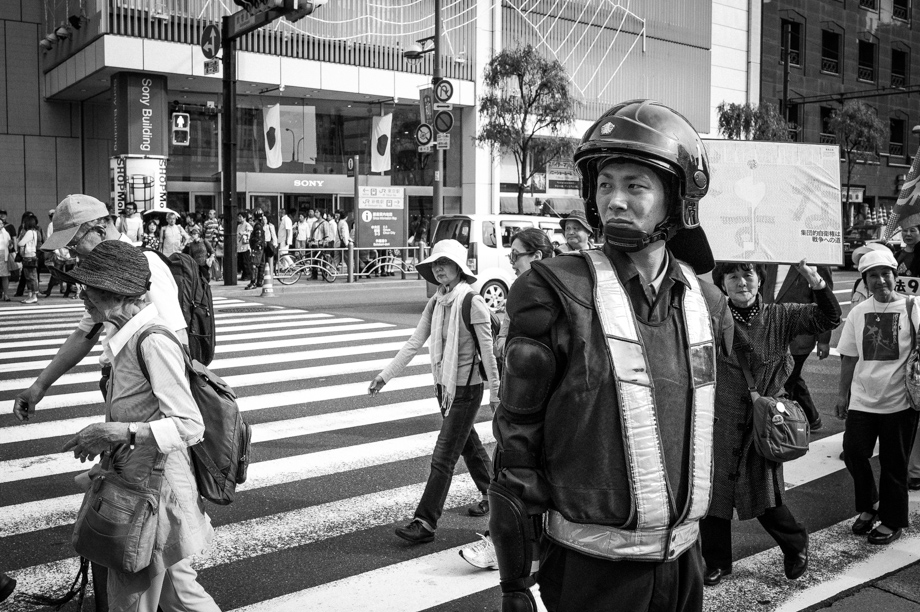 Thankfully Spiderman was there in case they needed help...
Ginza is great on the weekends and holidays as the streets are closed off for traffic and you can walk on the streets...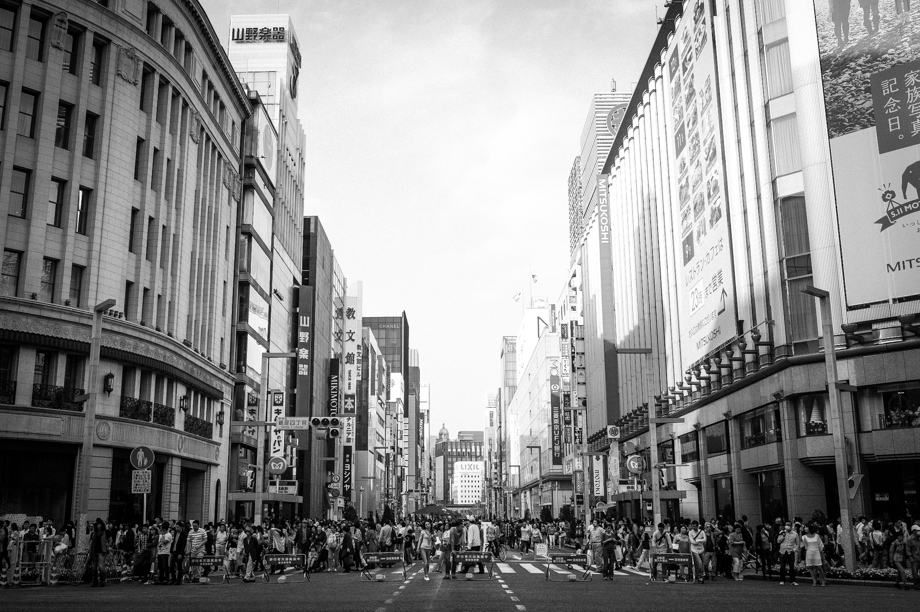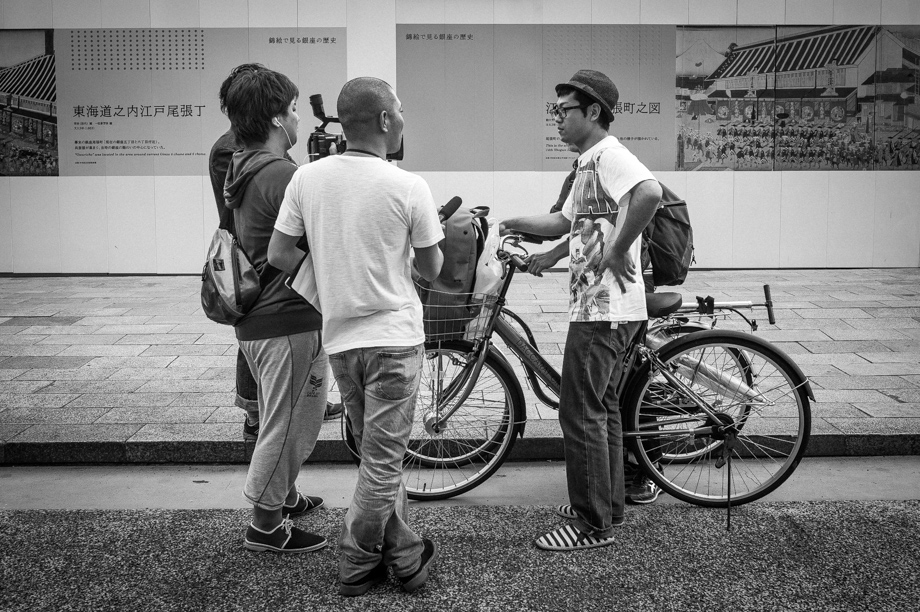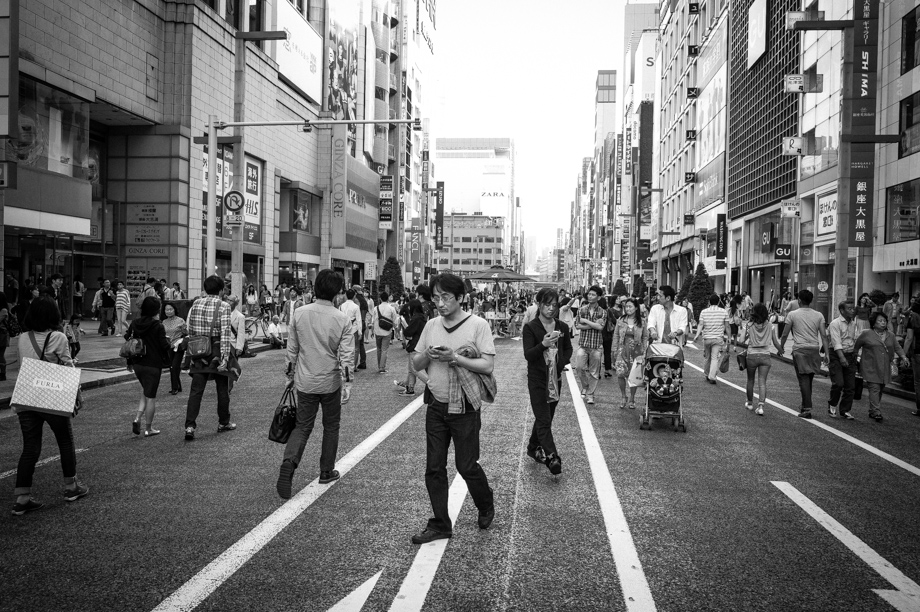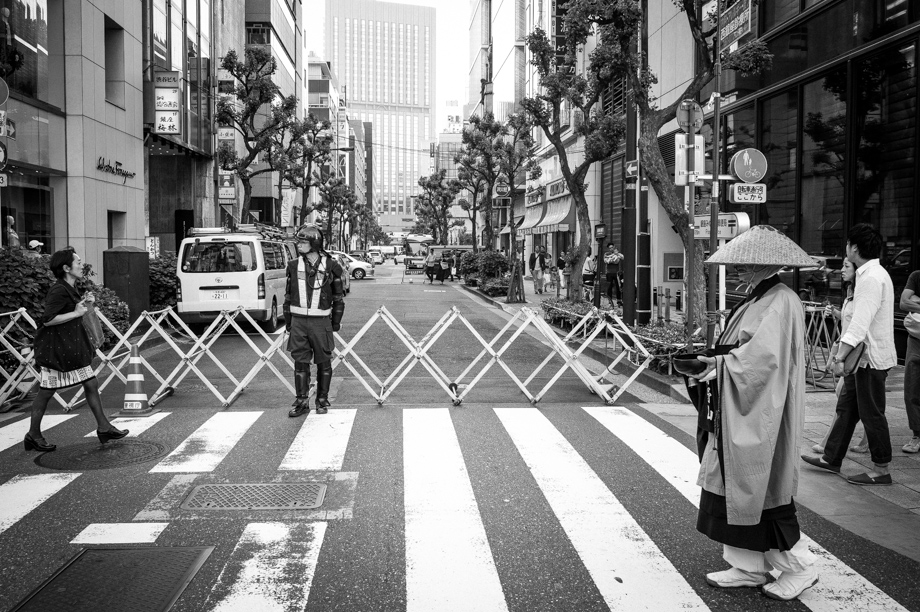 The police have these expandable barricades ready to expand to block unwanted traffic from entering.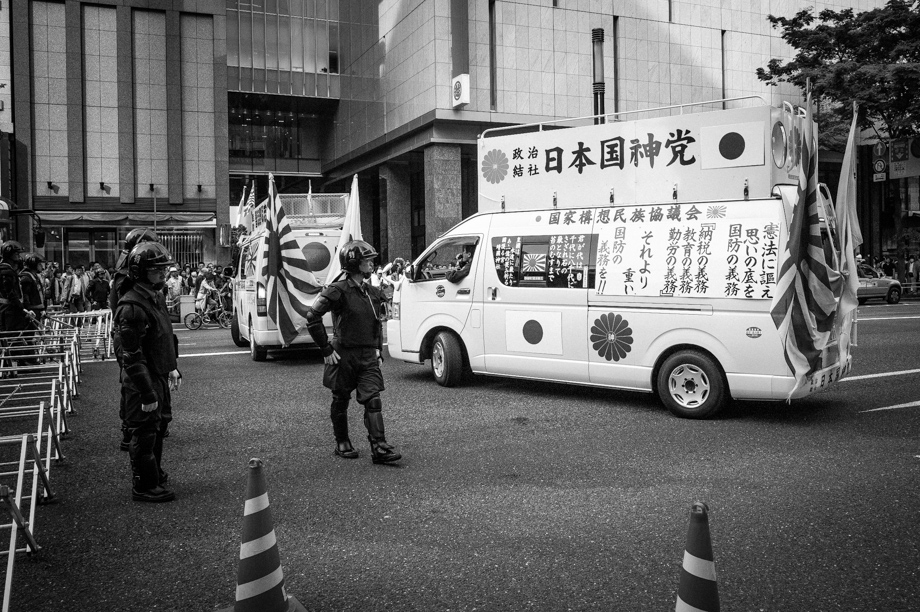 The vans taunt the police blaring messages and imperialist music from their loud speakers. This dance goes back and fourth but nothing really happens. It is quiet a surreal sight to see.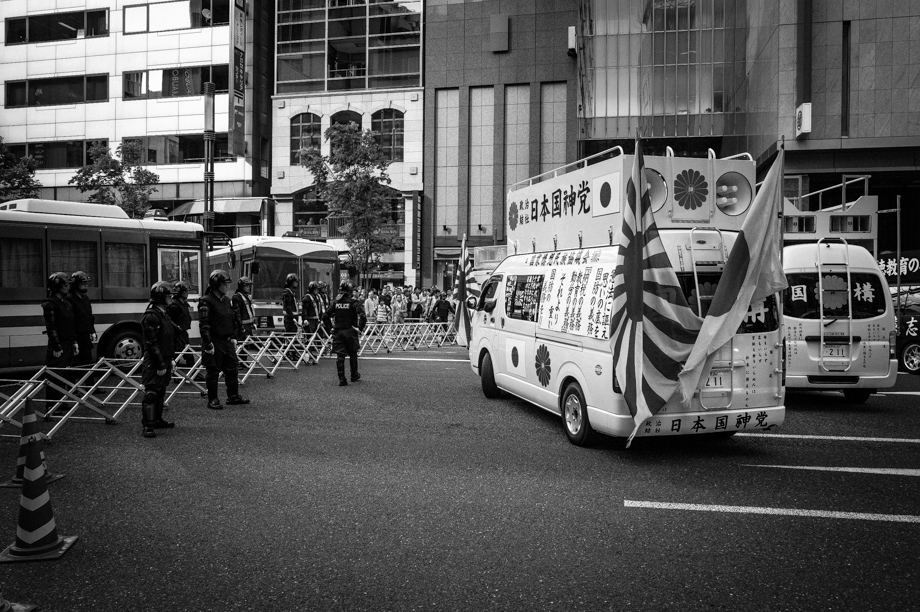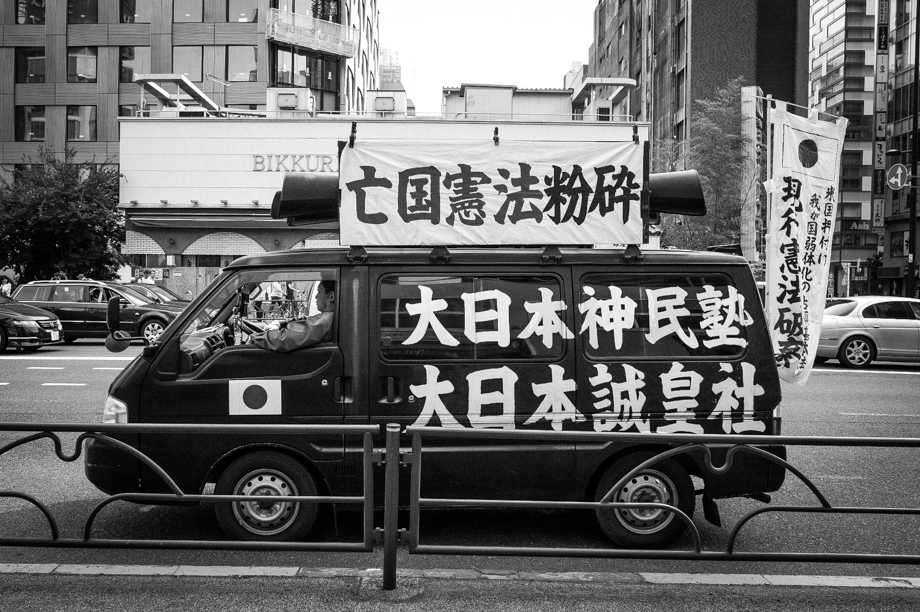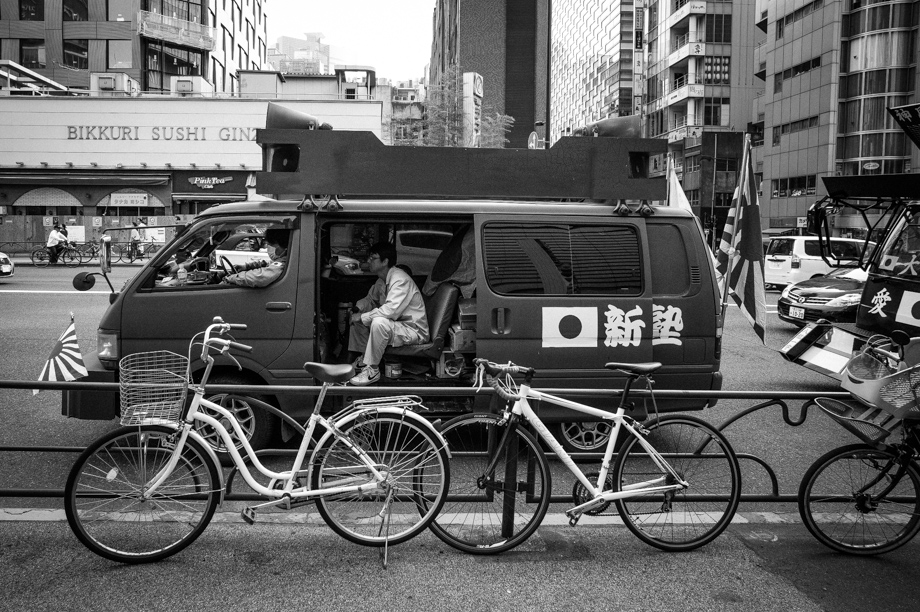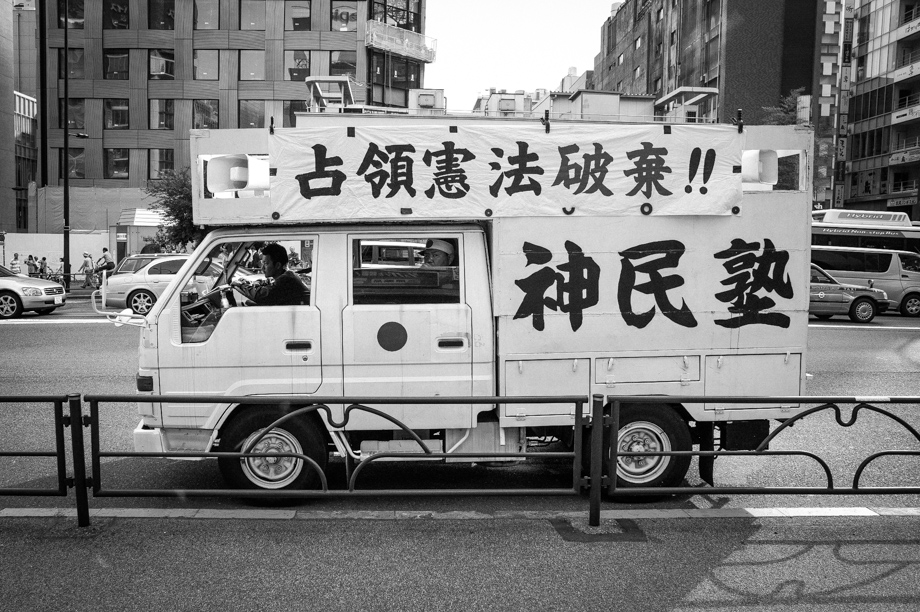 Finally the leader of the Riot Police came over and asked the leader of the vans to head off and they agreed and left screaming and shouting their messages over the loud speakers...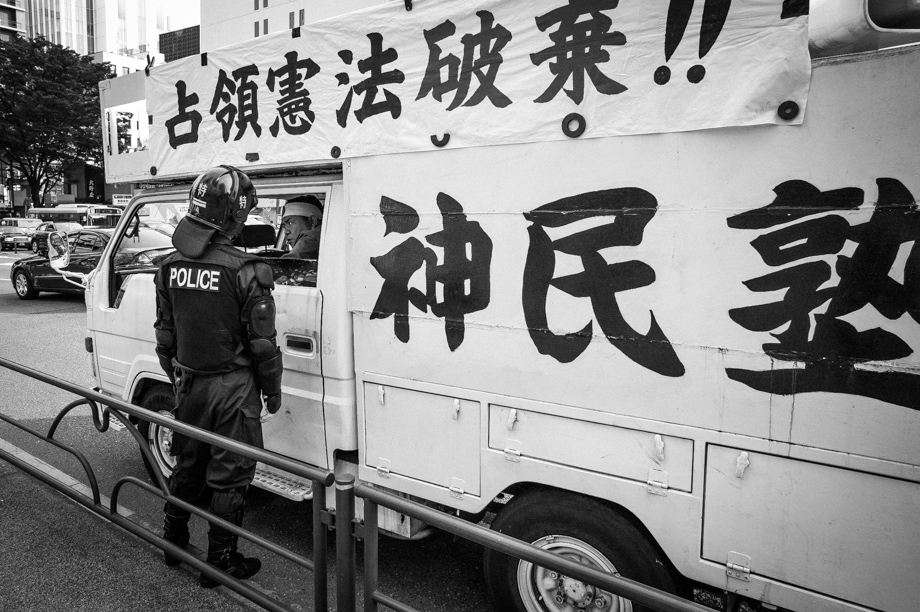 After Ginza I headed over to Shibuya but all was quiet...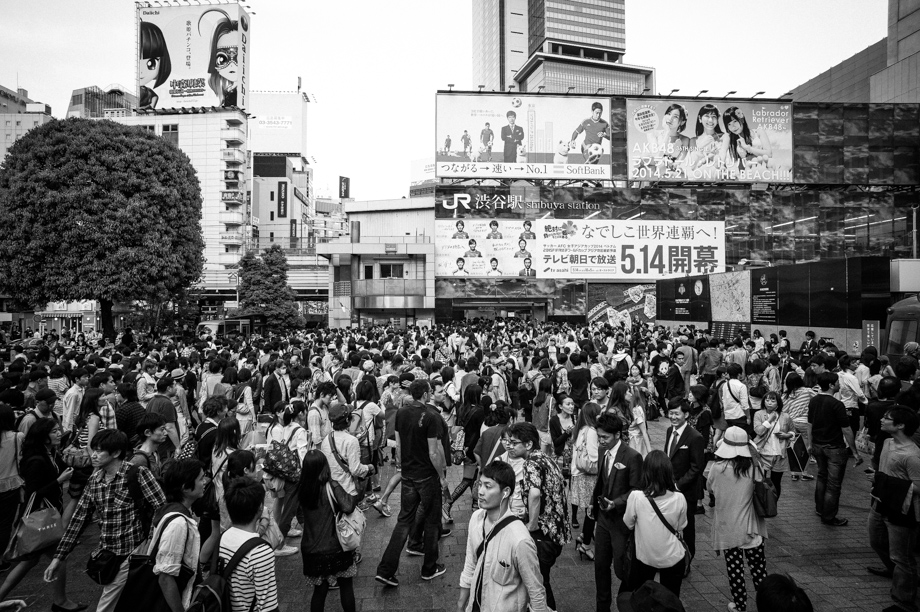 This is the calm relaxing Tokyo I like.

A few days ago I launched a Kickstarter Project to create a photography book based on my favorite images from ShootTokyo. It has been one of my dreams to create a professional grade photography book. I have been overwhelmed with the reception my project has received. For those of you who have backed my project - Thank You so much. If you haven't yet please consider backing my project and sharing with your friends.
Thanks for stopping by today...