Dublin
I landed in Dublin yesterday and was able to make it through the day without crashing. The trick to getting over jet lag is not going to sleep when you get there. I typically try to stay up until 10 or 11PM on the first night. I ended up falling asleep around 11PM and thought I woke up at midnight. That is the nightmare of jetlag as the following day will be long and miserable. I read for a little while and fell back asleep. It turned out my phone was still on Japan time so I actually work up around 3AM which isn't bad for a first night of sleep but I feel back asleep and got a pretty good night's rest. Mayumi called me in the morning and I was really confused why she was calling me at 3:30AM but after a few minutes and a lot of convincing from her that it was 3:30PM in Japan.
After work last night I headed for dinner in Temple Bar area which is an area full of pubs, bars and restaurants.
Today's Configuration: Leica M Monochrom with a Summicron 28mm f/2.0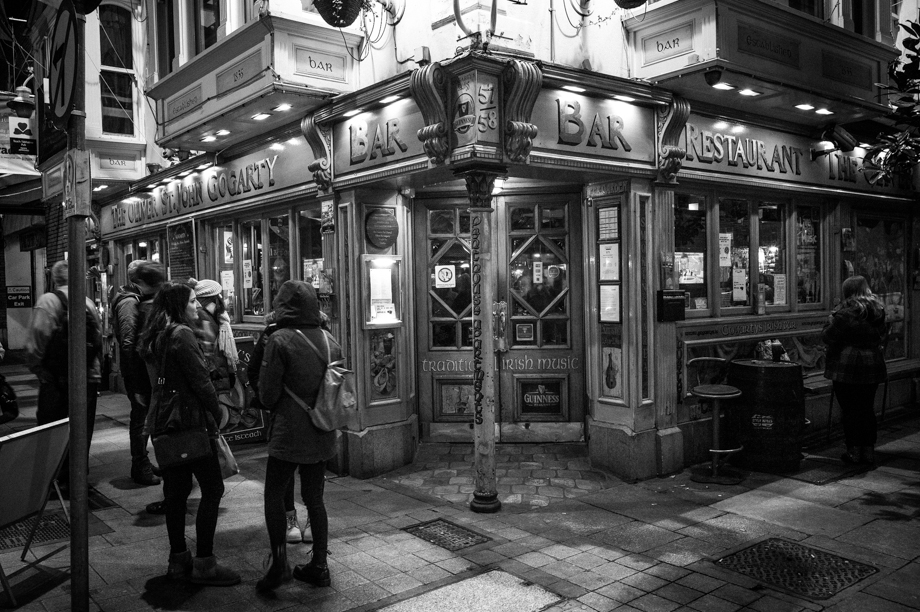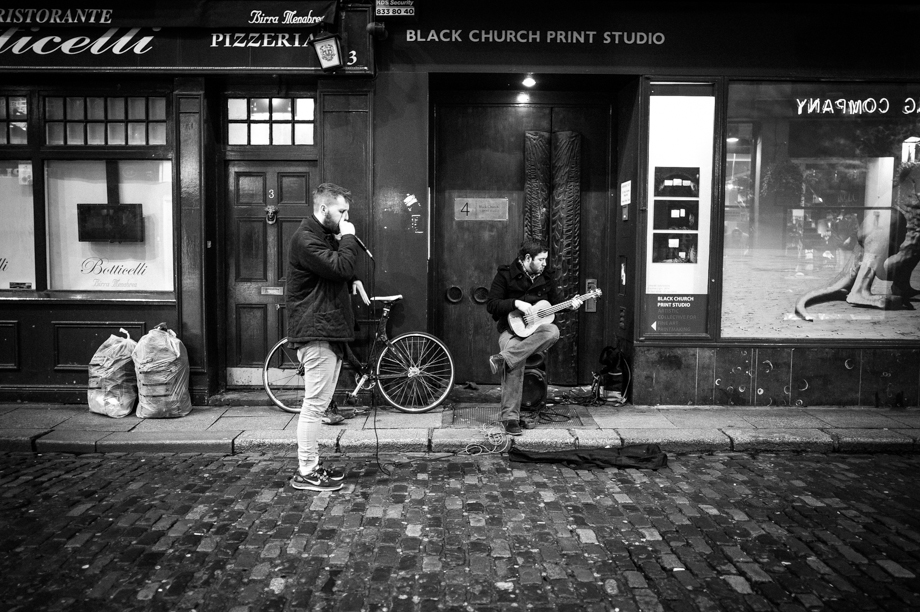 The Temple Bar, Bar.... (as the area is called Temple Bar and this bar is also called Temple Bar).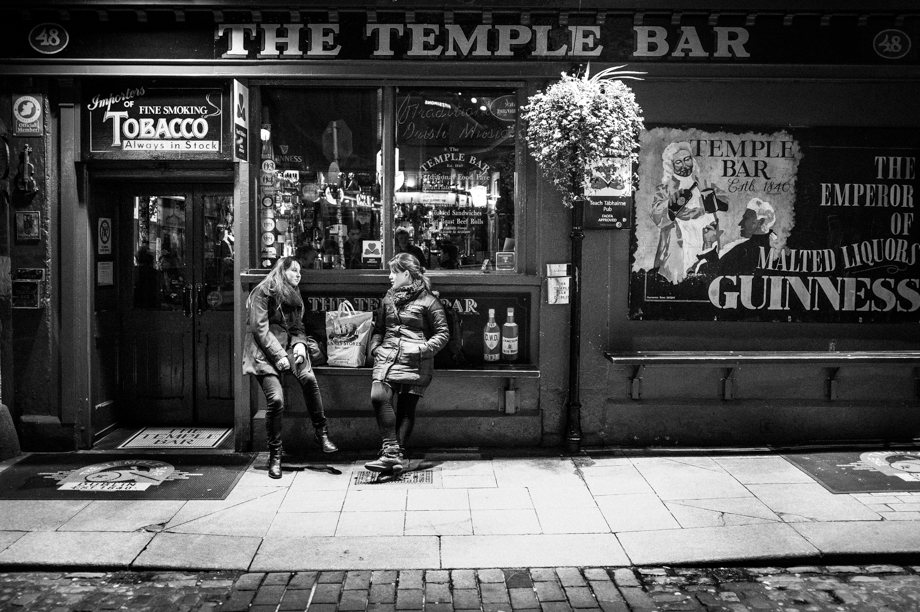 Believe it or not I have never had a Guinness. I will try one while I am here. I actually had a Coors Light and enjoyed posting a photo of me in front of a Guinness sign which caused an outrage on my friends on Facebook.
I was shooting Black and White yesterday but I am very excited to get out and shoot color this weekend...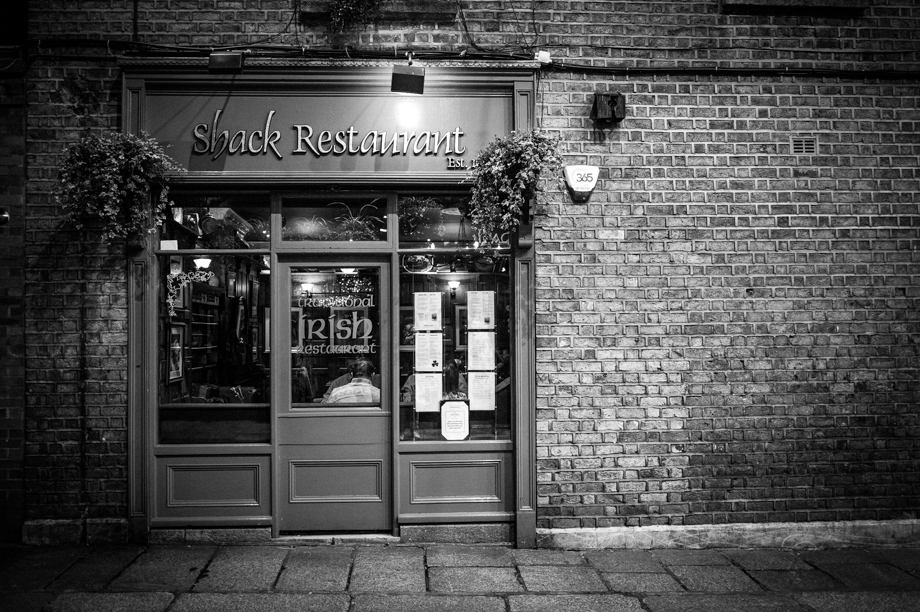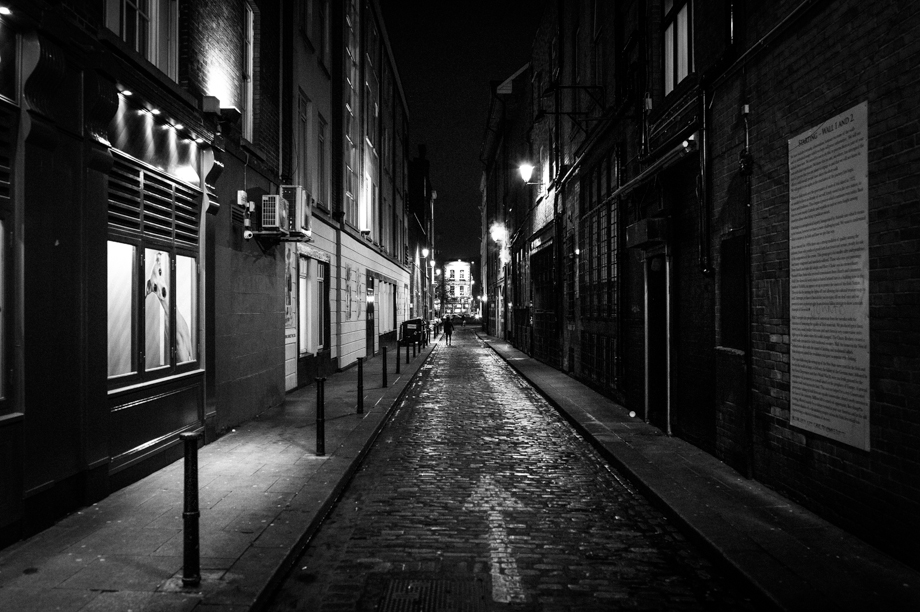 I realized I am starting to look like a fisherman...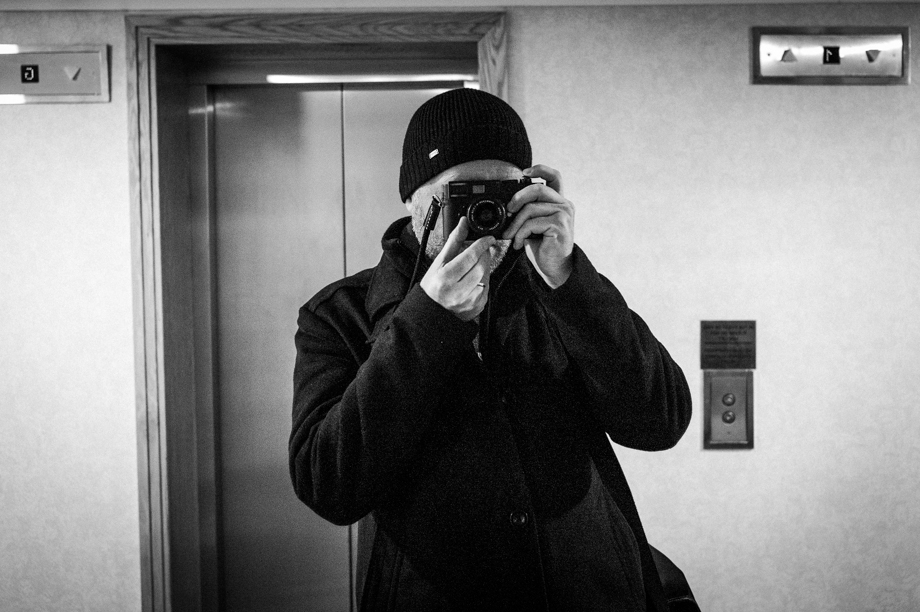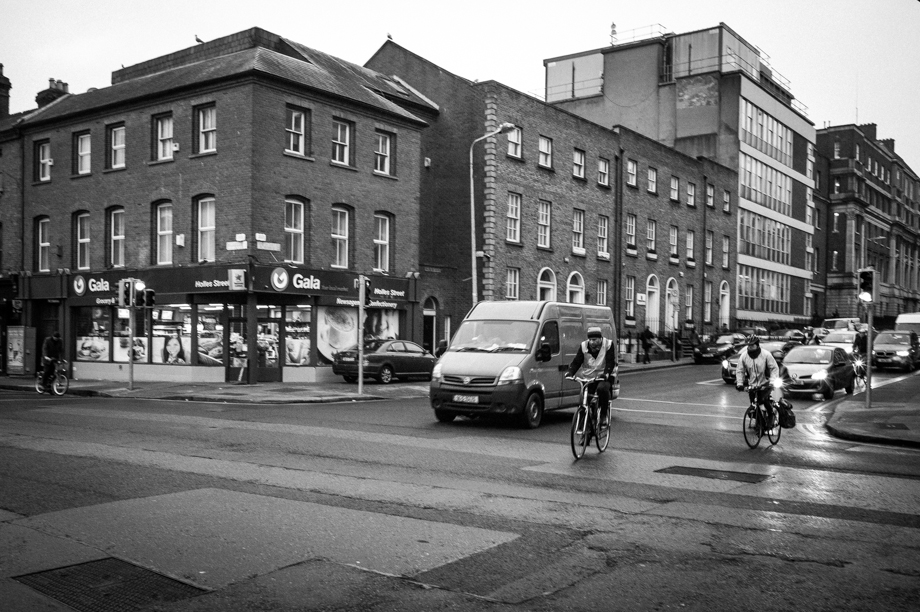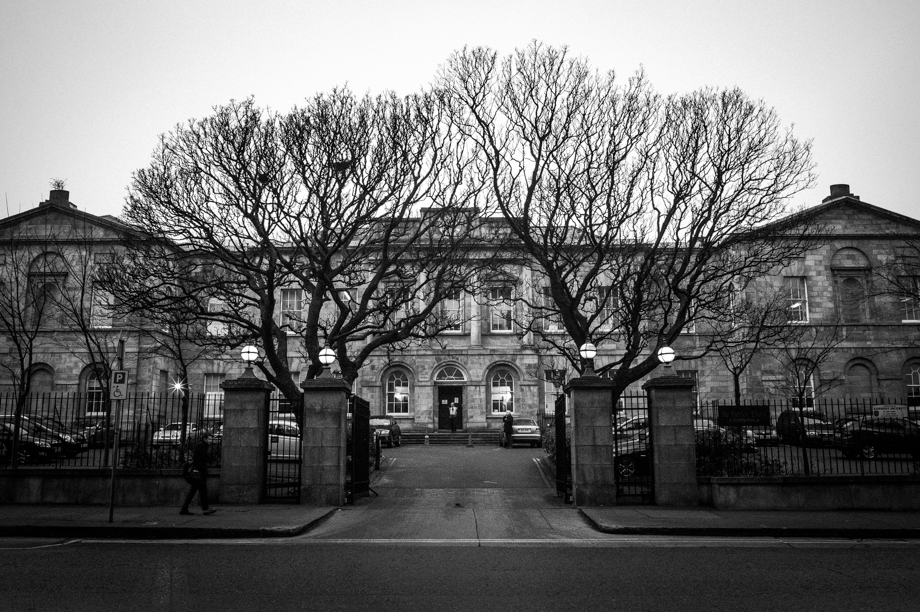 Thanks for stopping by today...