Feeling Better
I am finally starting to feel better. I am not 100% yet but feeling much better. I basically slept on Friday, Saturday and Sunday. I am just not used to sleeping this much. While my body was idle my mind wasn't. I have come to the conclusion that my Japanese needs to be much better and decided to make a concerted effort to improve. I can get by when I need to but find I don't always put the effort fourth that I should to speak Japanese. Honestly it mostly boils down to laziness and a bit of shyness. My Japanese is actually not bad but with a little effort and focus it could be much better. I figured if I incorporate it a bit into this blog it will force me to try a bit harder as my failures will be all that much more public. I am going to do two things:
1. I am going to start a 'word of the day' here and hopefully I can help all of you learn a little Japanese. I think it is a nice way to bring a bit of culture and some learning into the blog as well.
2. I will also start writing some Japanese in my posts going forward. Some days I will write just a few sentences and other times it will be more complete. My objective will be to write all posts in Japanese and English by year end.
Now this is for my benefit and to help me with my learning so if you are one of those people that love to debate the complexities and nuances of the Japanese language there are lots of sites out there that you can do that on. This is a photography site that I am going to hijack a little bit. If you are one of those kind people that want to let me know a mistake I made or a better way to say something, please drop me an email via the contact link above so as to not distract from the main purpose of this site - photography. Your advice will be greatly appreciated.
Hopefully this won't be too annoying or distracting if you are not a Japanese reader and might add a bit of a cool factor to the site. Either way, feel free to shoot me a line with any feedback or comments. Now on to today's post...
gulp! 。。。これからがんばります!
Japanese Word of the Day: 倒れる( たおれる) tao reru - to fall, to collapse, to drop, to fall senseless, to be defeated (like when a Transformers Decepticon shoots you and you are suppose to fall down dead)
Today's configuration: Today I shot my Leica M9 and I shot all of my lens: Summilux 21mm f/1.4, Summilux 35mm f/1.4, Noctilux 50mm f/0.95.
今日のカメラ:私のライカM9をつかいます。レンズをぜんぶつかいきりました。
This is the job that you do not want during an earthquake. 地震のときにこのしごとはいやですね。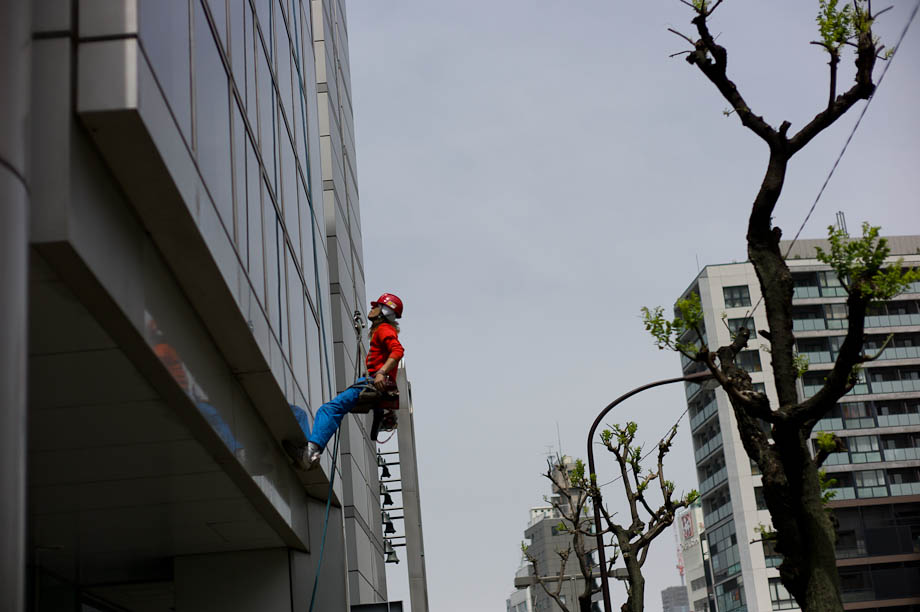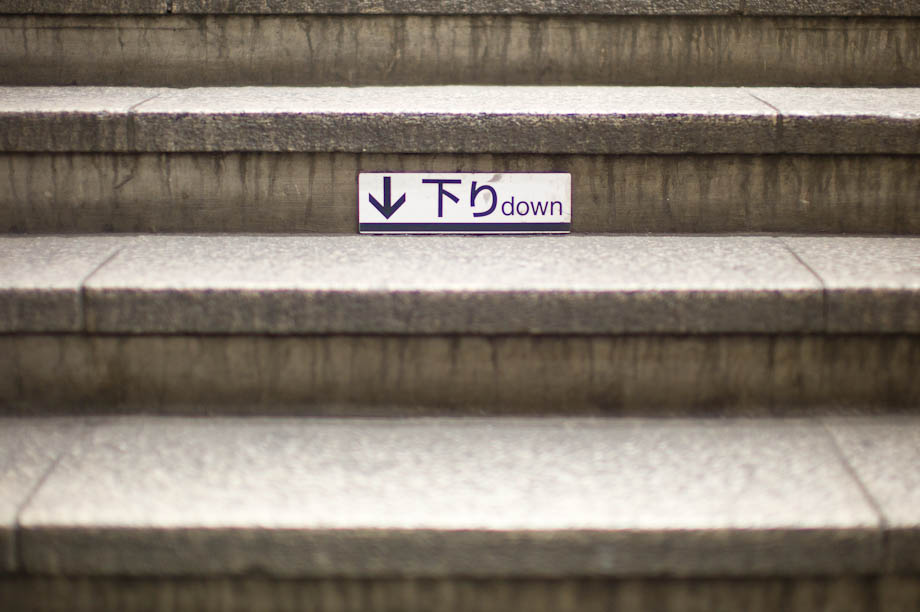 5168...thought this looked cool. 5168です。。。かっこいいとおもいます。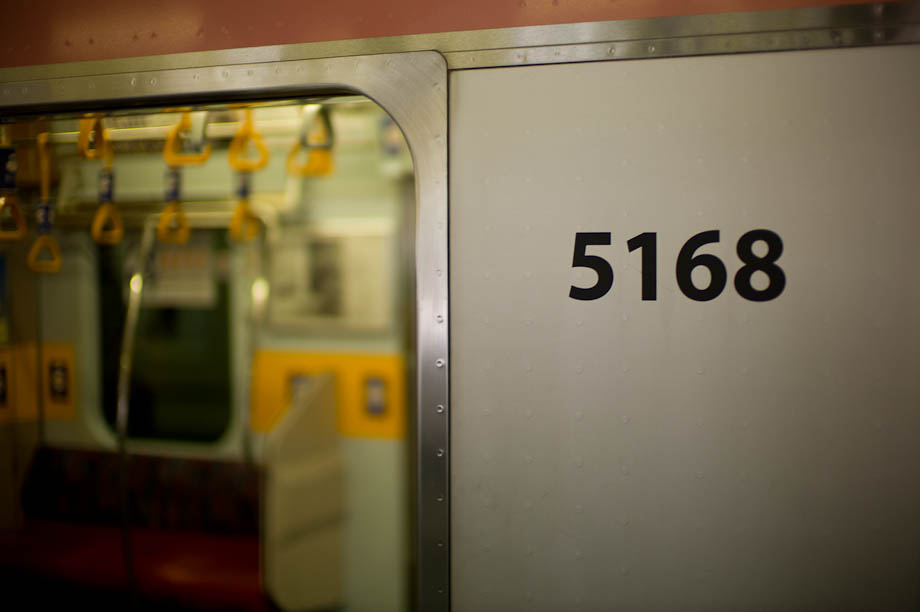 This is Taro Okamoto's mural "Myth of Tomorrow" that is on display on the passage between Inokashira line and the JR Lines at Shibuya Station. It depicts the moment of the atomic bomb explosion and the intense suffering and destruction it causes. This morning someone added to the bottom right corner an addition showing the melting Fukushima Reactors. It was gone by the time I arrived. 渋谷駅にある岡本太郎さん作"あすのしんわ"。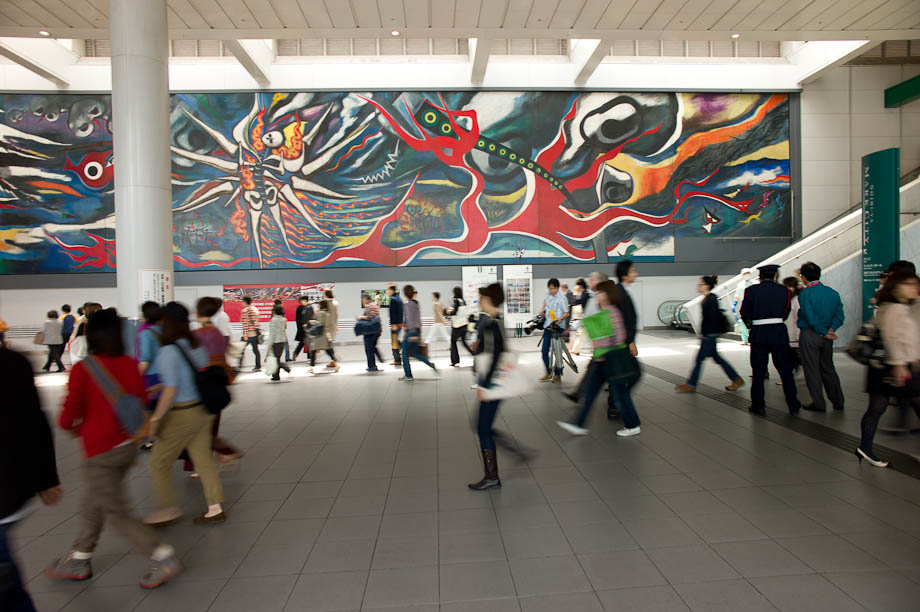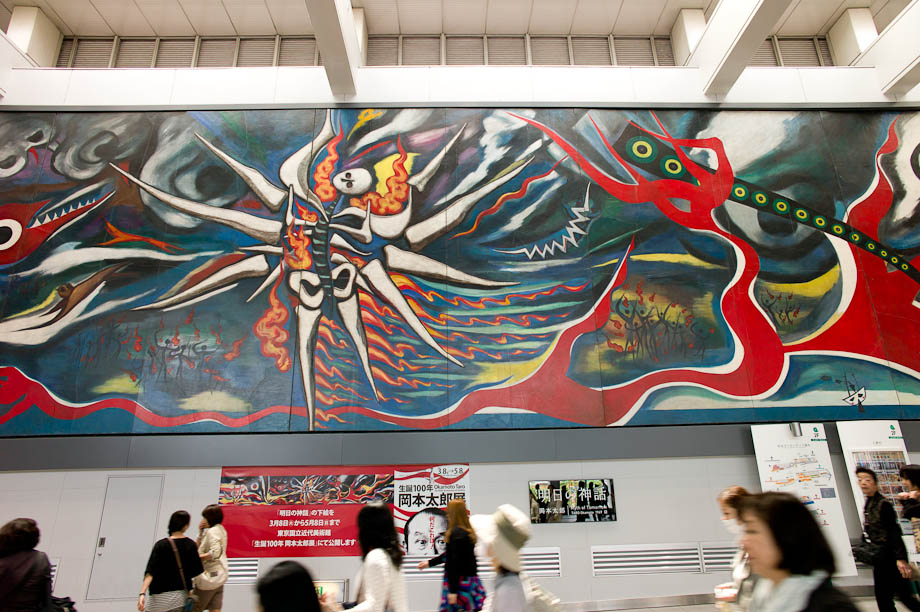 News crews were interviewing people to see what they thought...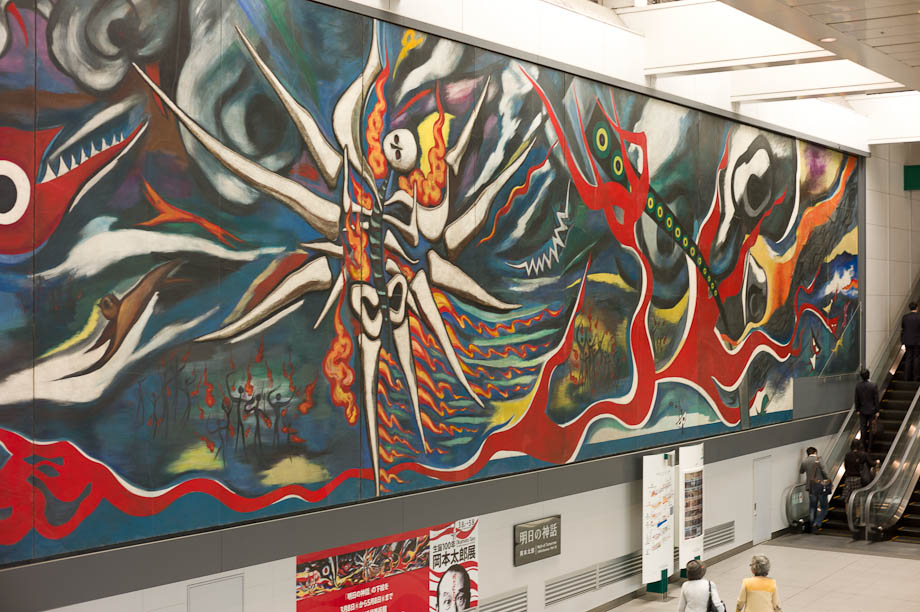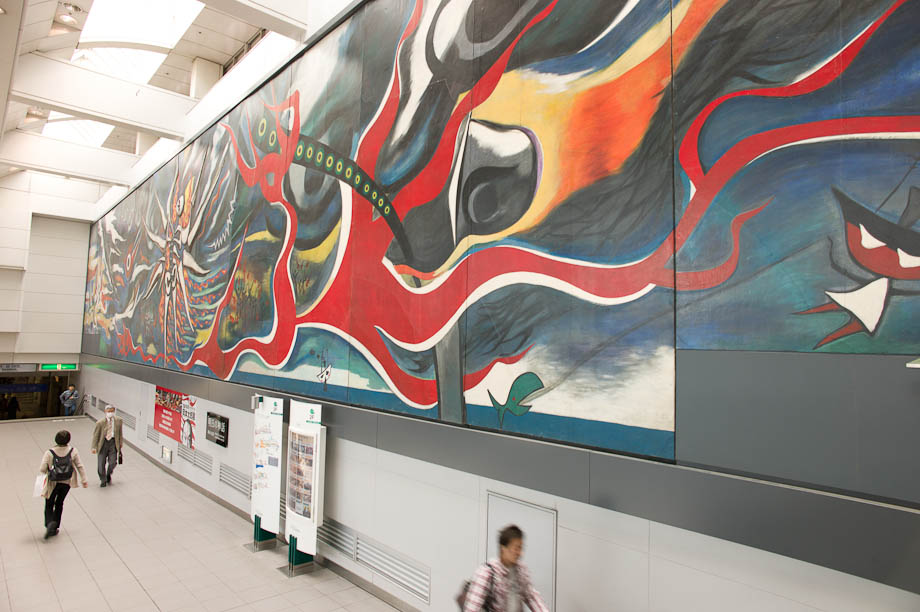 A rather quiet Shibuya Crossing during Golden Week. ゴールデンウィークなので渋谷こうさてんはしずかです。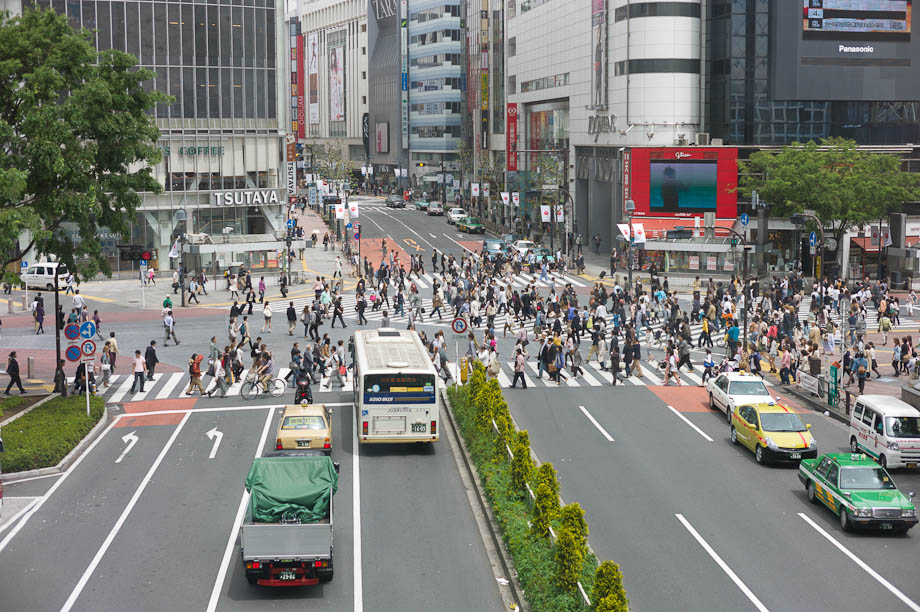 ...but there seemed to be a lot of police out. 。。。でもたくさん警察がいます。
Someone had fun...perhaps some Tokyo Drifting? たのしんだのはだれでしょう。。。えいがの"東京ドリフト"みたいです。
Japan original...Honey Toast. Basically Toast soaked in honey with ice cream on top.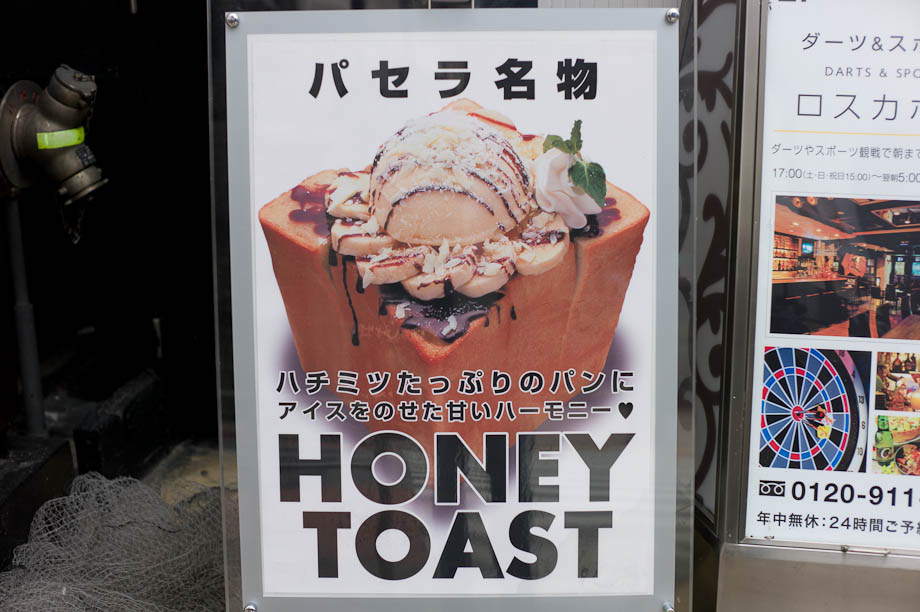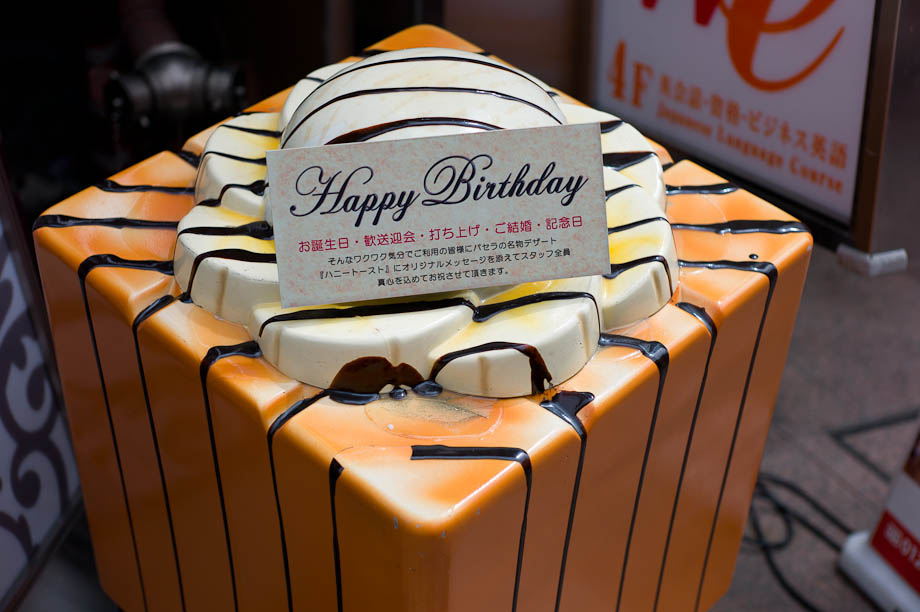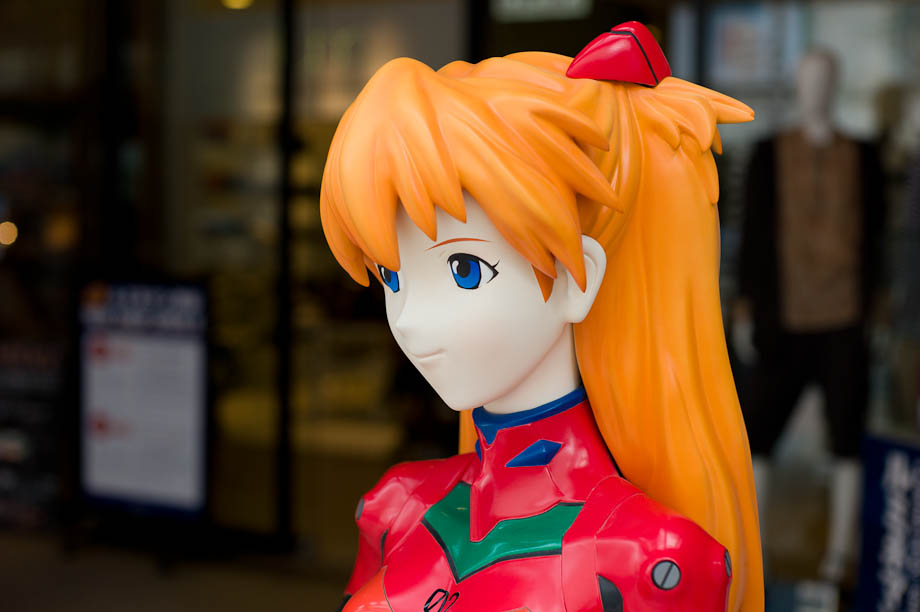 I am not sure if I am noticing this more or there is actually more graffiti in Tokyo lately...
Apple Shibuya... I keep filling up my hard drive with photos and videos so my backups are becoming huge. I got a 2TB Western Digital drive for backup. I now have 4 TBs at home plus a 500GB hard drive. アップル渋谷です。 あたらしバックアップドライブをかいました。
Small lines formed for signing up for the new white iPhone 4s and new iPad2.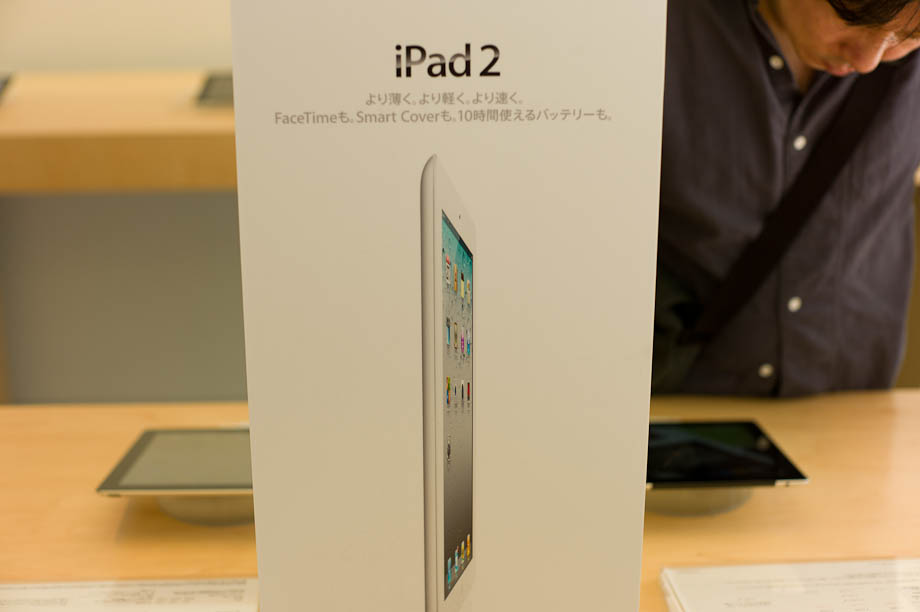 I stopped by Citibank to pay some bills...
This cute boy posed for me in front of Shibuya's Hachiko. I have decided to make it a point to shoot at least one person each time I am out shooting. It is easy to stop and ask people if you can take their photo but it is just as easy to keep shooting building and signs.
Cute little Japanese mail truck. 日本の郵便局のちいさいトラック。。。かわいいです。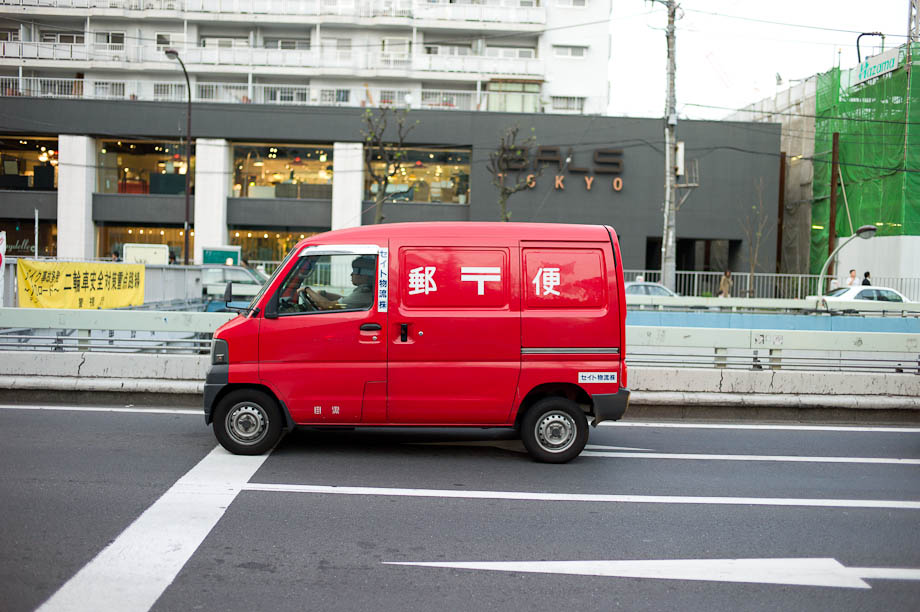 My local Gas Station... Eneos.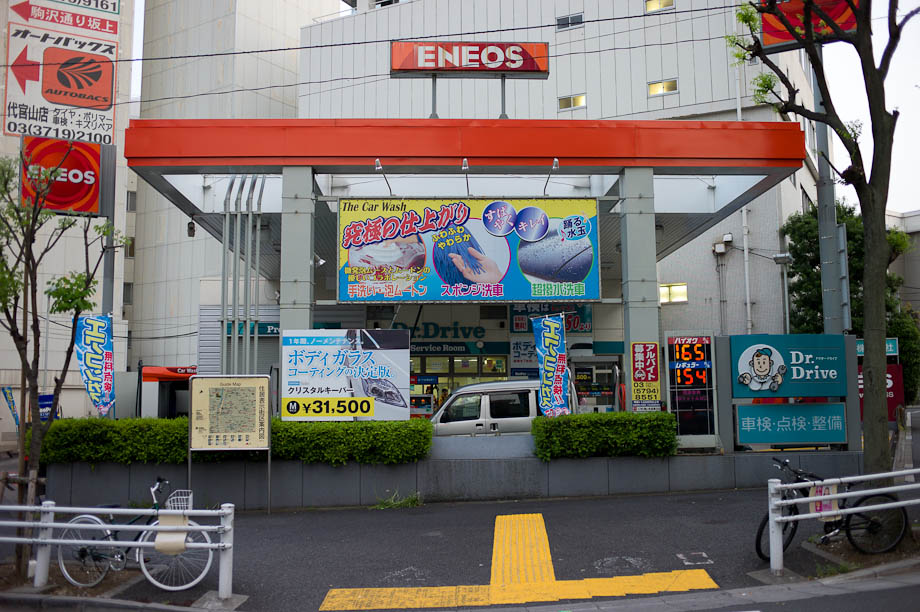 Sad little phone booth... a waste of power to light this up, especially during the day! かわいそうなでんわ。。。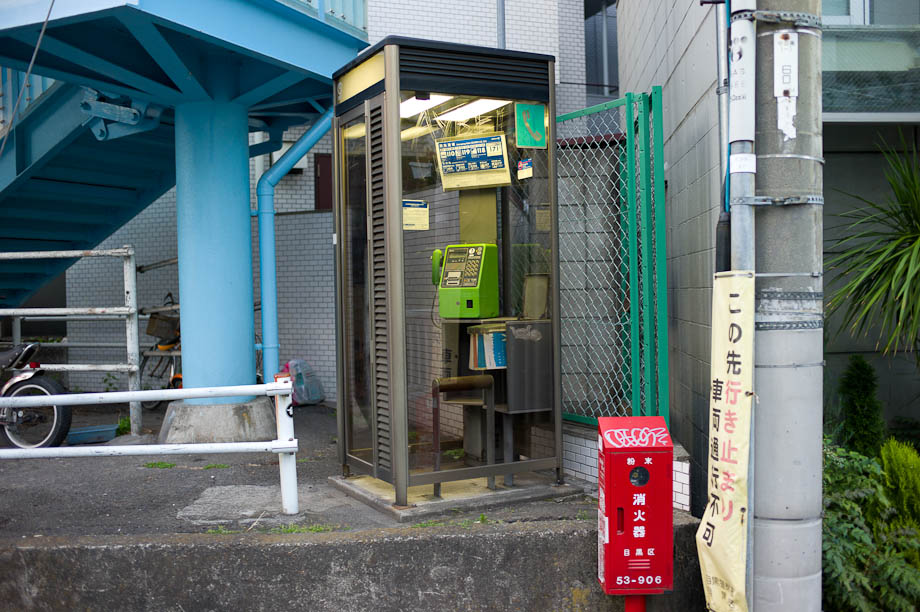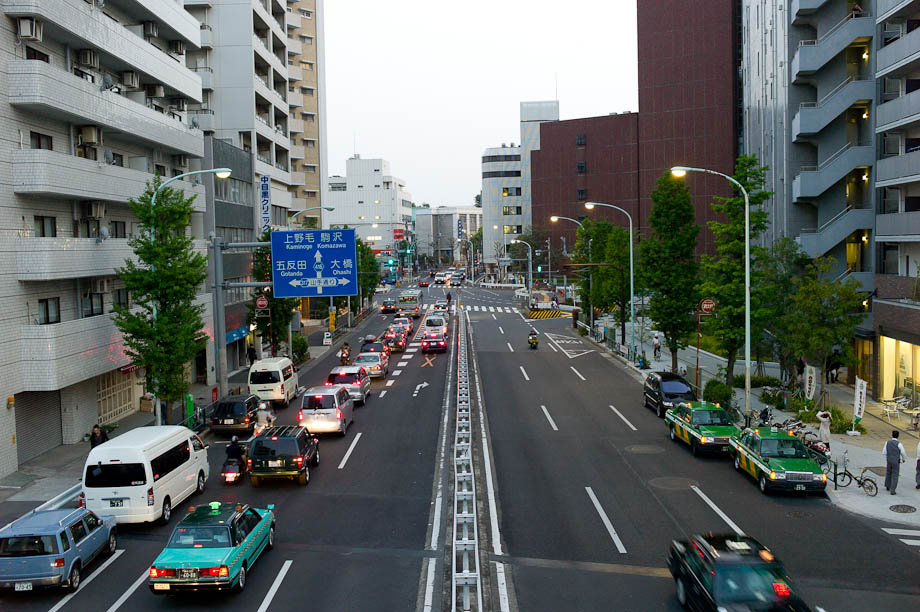 Meguro River in Nakameguro. I am going to miss this place when I move. We will finalized our new contract the end of this week or beginning of next.
This guy was just chilling with a beer...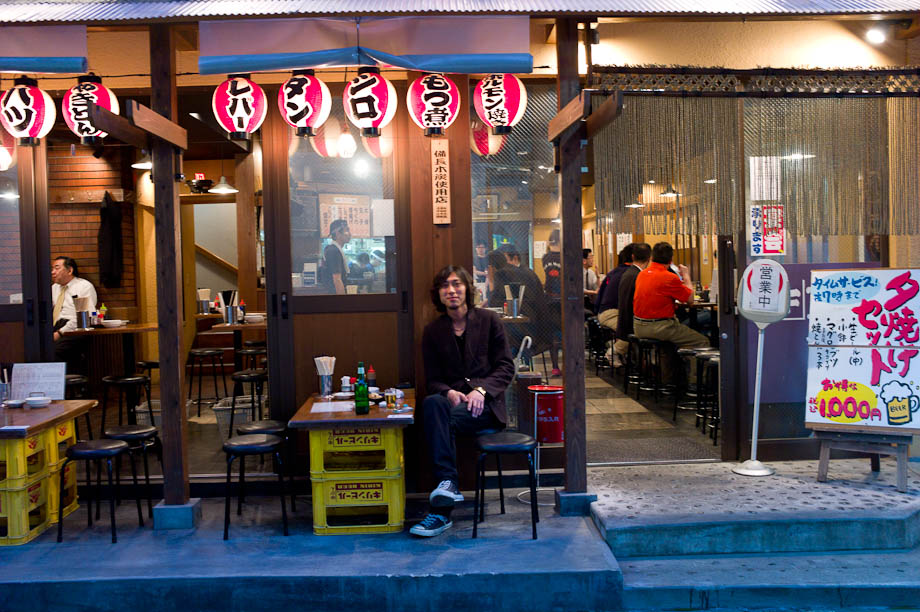 Nakameguro's Don Quijote...it's like Walmart but with a big fish tank in front of it.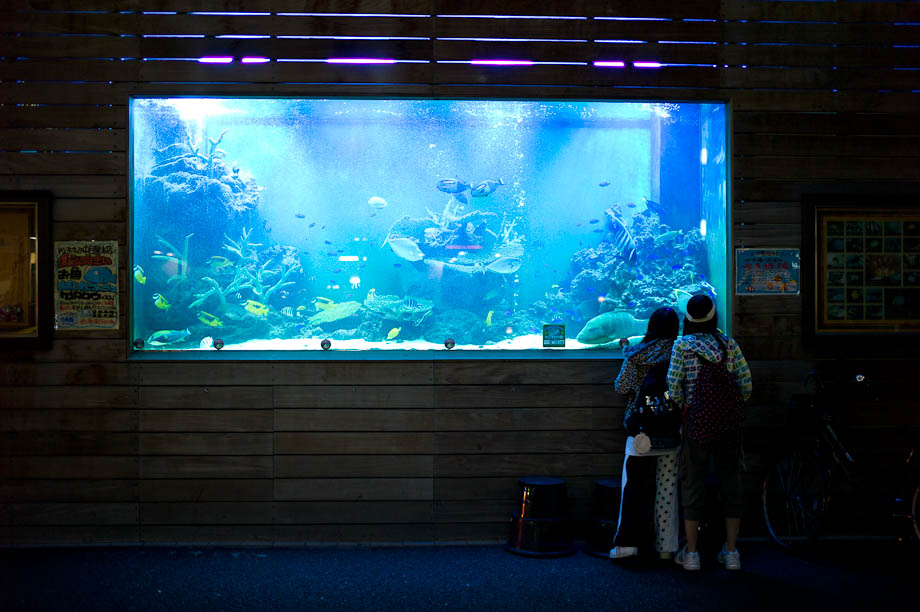 They sell everything...  なんでもうっています。。。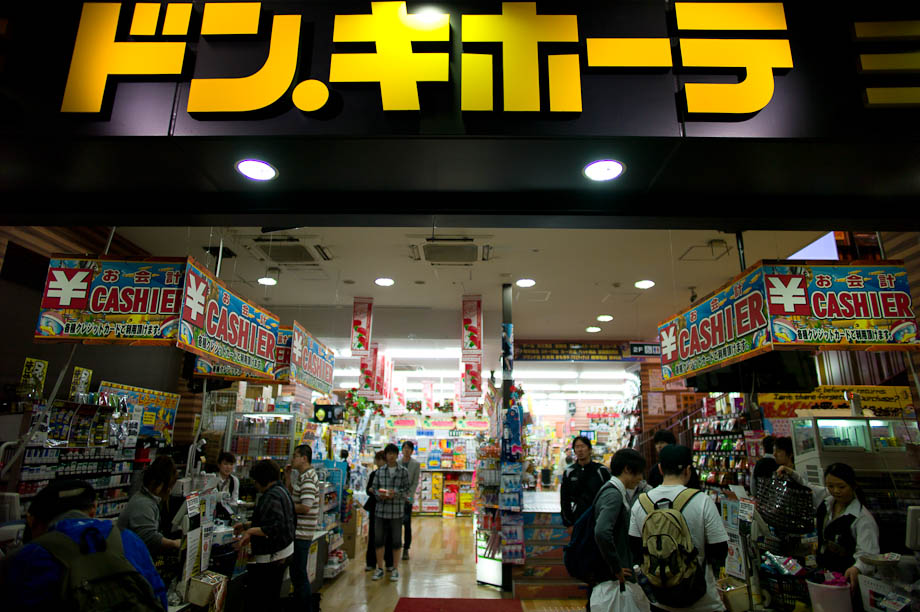 I have had a few people ask me if they can come and shoot with me. Since it is Golden Week and I can fix my shooting schedule, here is what I am planning. If you already know how to use your camera, drop me a line...
Tuesday Afternoon: Tokyo International Forum and Yurakucho
Wednesday Late Afternoon: Tokyo Midtown and Roppongi Hills Sky Deck
Thursday: Home with family celebrating Childrens Day
Friday evening: Kichijoji Harmonica Yokocho
Saturday evening: Golden Gai
Sunday: TBD
こんしゅうのスケジュールです。いっしょにしゃしんをとりましょうか? メールください。。。
火曜日のごご: Tokyo International Forum and Yurakucho
水曜日のゆうがた: Tokyo Midtown and Roppongi Hills Sky Deck
木曜日:いそがしい。。。
金曜日のよる:Kichijoji Harmonica Yokocho
土曜日のよる:Golden Gai
日曜日:いそがしい。。。
私の日本語をよんでくれてサンキュウベリイマッチです!