Printing and Killing Time
I ran out today to print some family photographs for my family. I tried Popeye Camera in Jiyugaoka this time. I was really pleased with the quality of their printing. I have always printed on the machines at the electronics shops in Shinjuku and Shibuya but I think Popeye's quality is much better and it is only around the corner from my house. I never really print much of my work other than a few I have hanging in my office but think this is something I need to start doing more of. Today's Configuration: Leica M9 and a Noctilux 50mm f/0.95.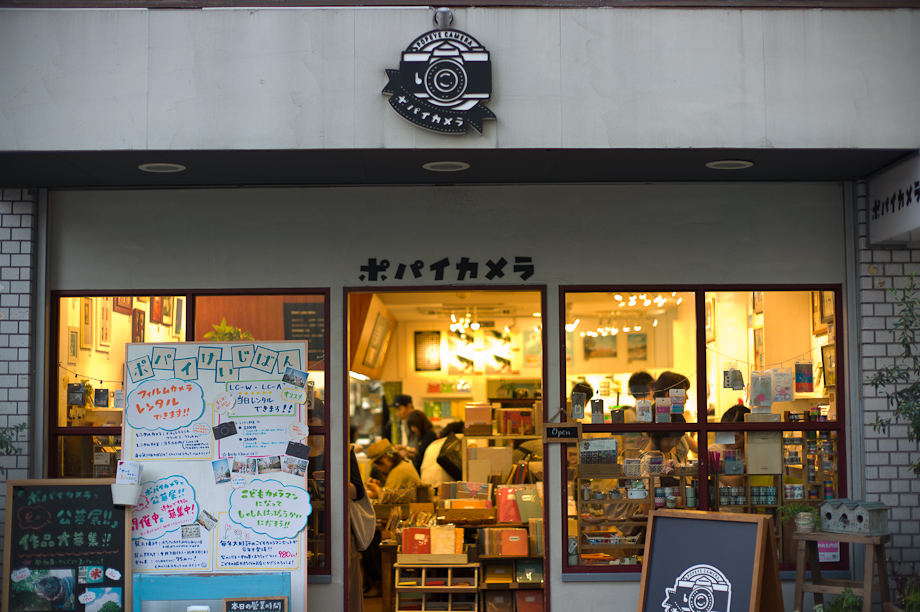 They have all of these cool old cameras in there as well. Fun to look at. Maybe I'll get a film camera one day. Perhaps a M6 TTL.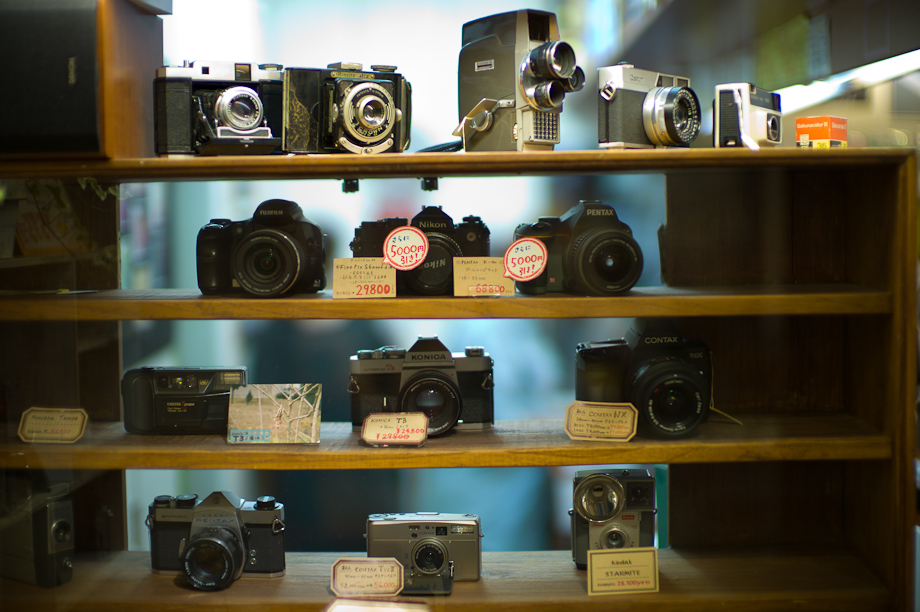 The one funny thing in Tokyo is the lack of noise ordinance laws. Basically anyone can drive around or set up with a bull horn and blast whatever message they like. You see it with the Japanese Nationalist's Black Vans demanding reinstatement of the Emperor as a supreme power and politicians declaring their stance on topics. I even saw a group protesting the use of bull horns by using a bull horn. I fear they might have missed their own point.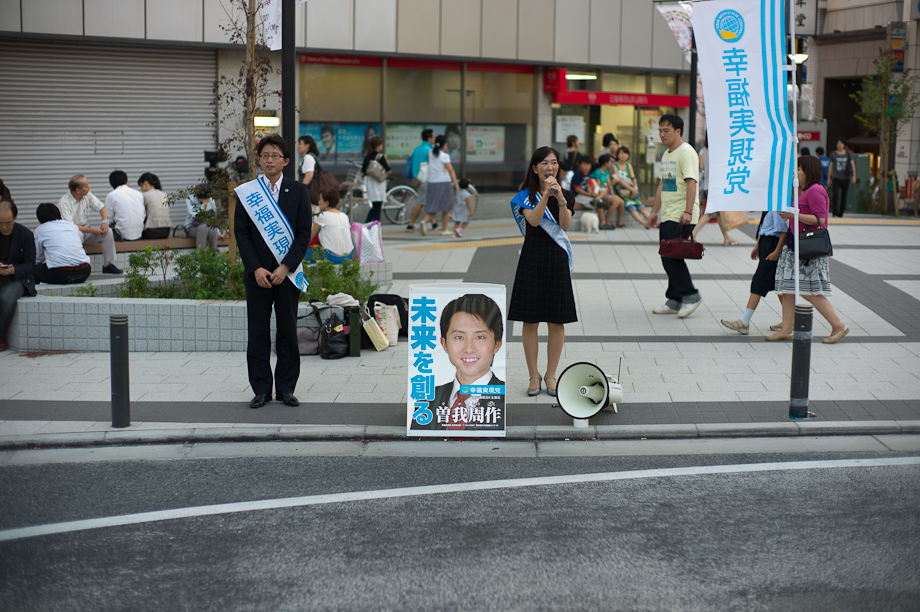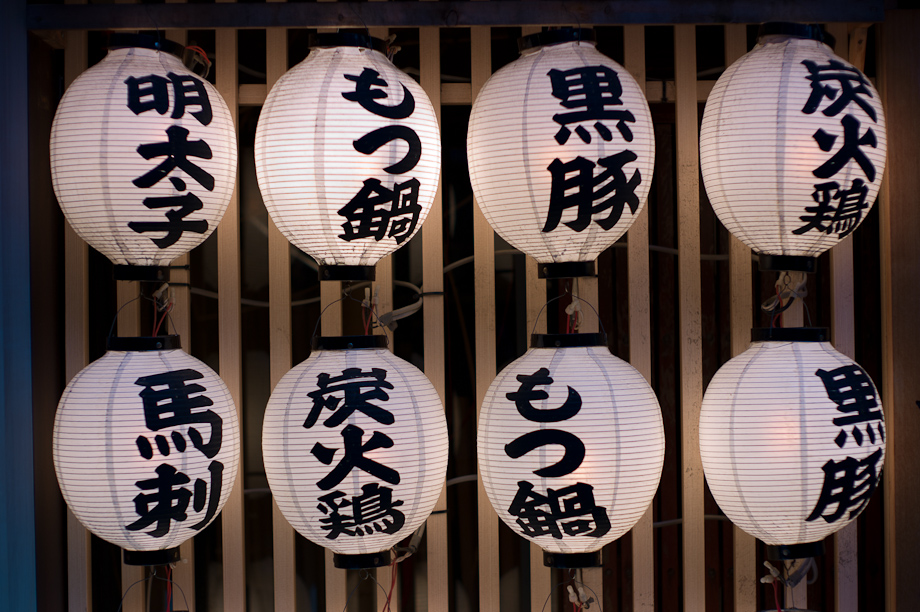 How are you suppose to get a drink?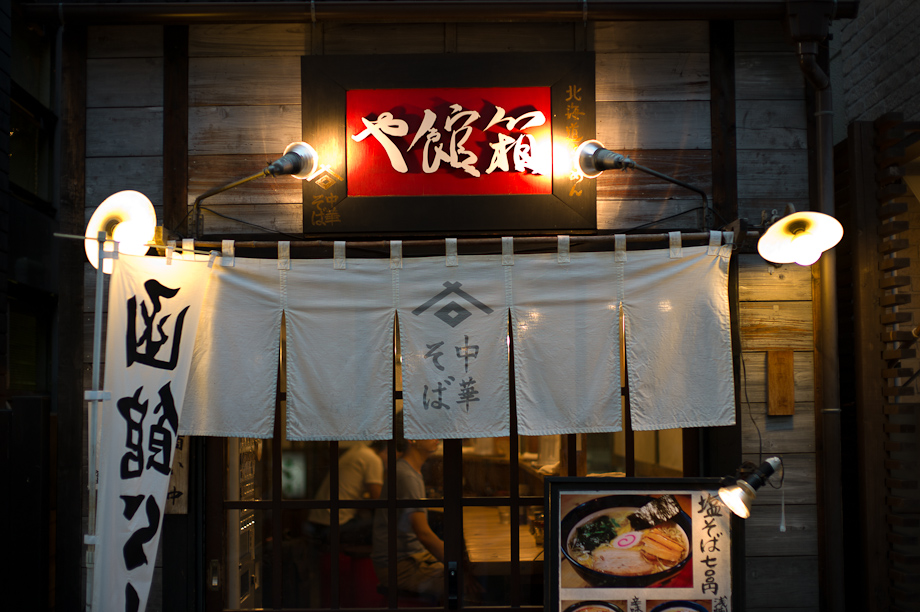 Having a little time to kill I decided to ride the train a bit... I get asked a lot where the best places to shoot are in Tokyo. The feedback I give more often than not is to just jump on the train. You can get some really great 'Tokyo" shots just riding the train but almost any stop off of the Yamanote Line provides lots of fun for shooting. One day I will do that as a project and hit every stop on the Yamanote Line...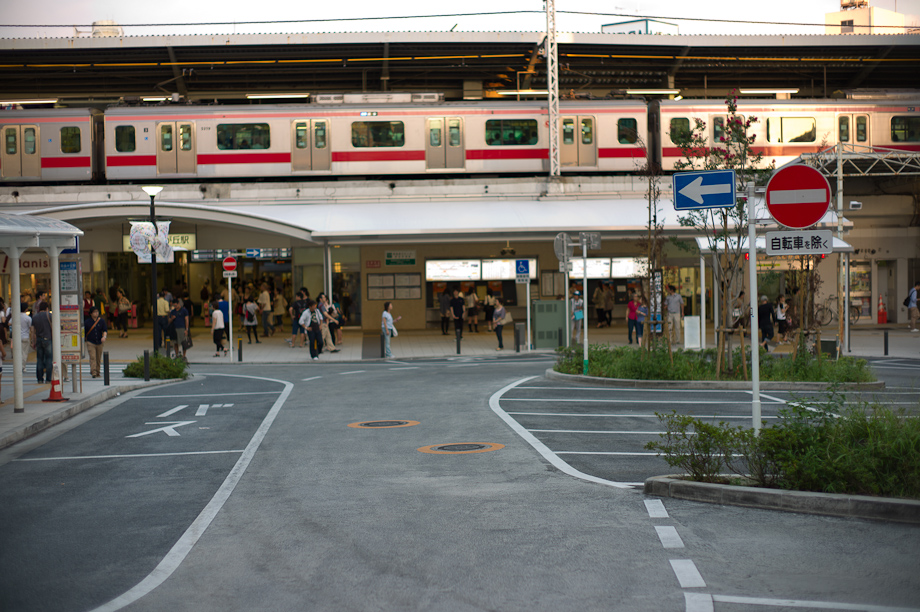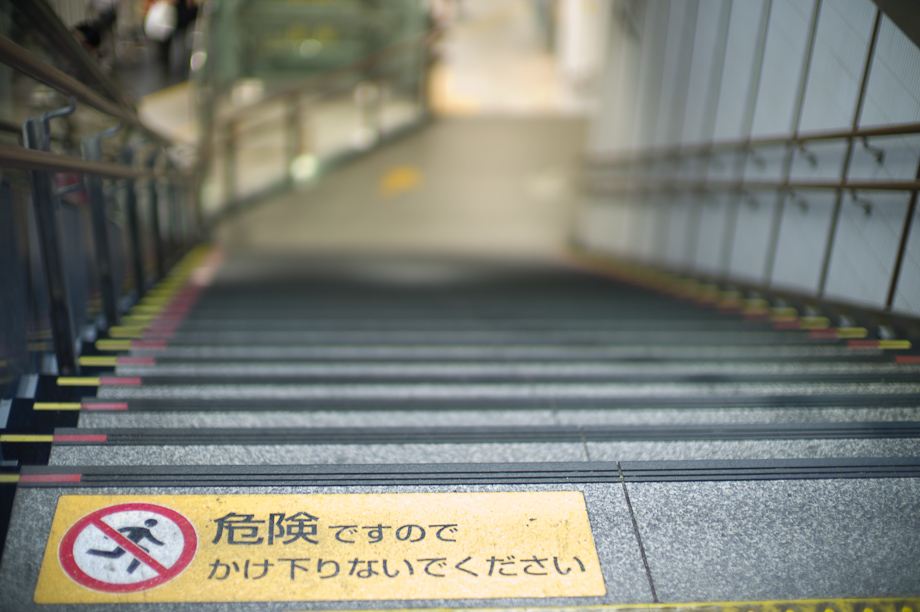 OK... Some times I do stupid things. During commuting hours there are a few trains labeled as women only to give women a safe place to ride the train (as public groping is actually an issue in Japan). In my rust to catch a departing train the other day I accentually jumped on a women only car without realizing it. I was looking around and thinking 'wow there are really a lot of women on this train'. The women next to me was giggling a little bit and said "Are you wondering why there are so many women on here?"...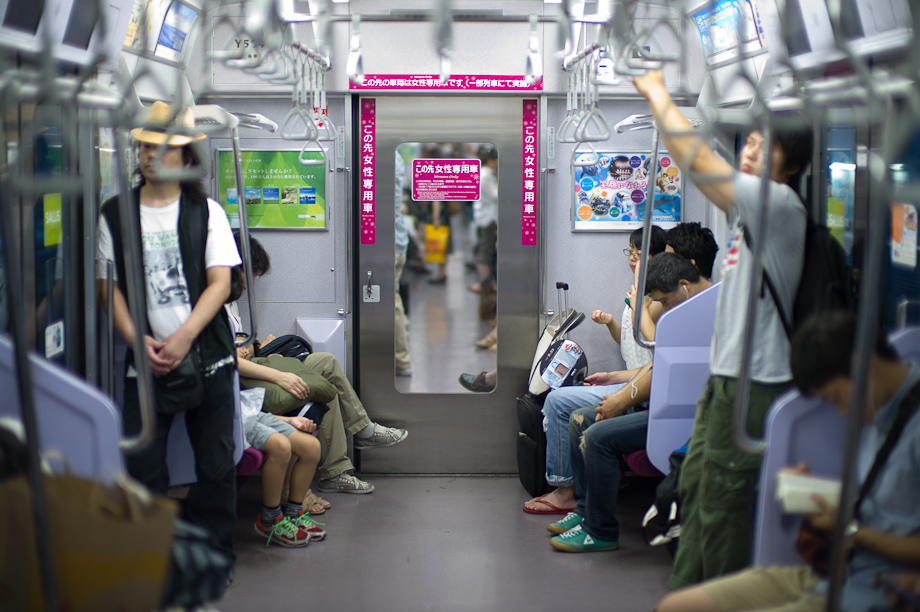 Power Napping on the train...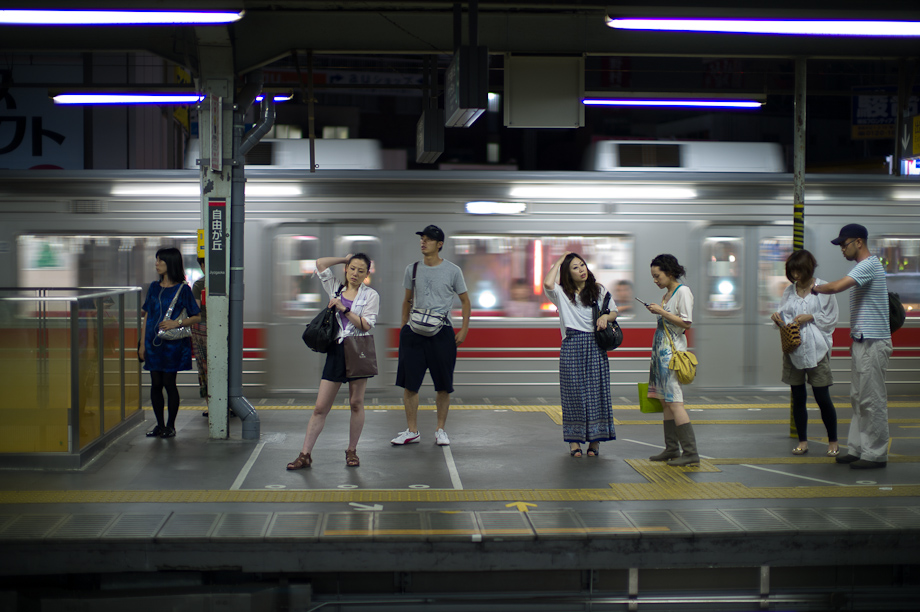 If you like what you saw today, please share it by clicking one of the links below. Thanks and see you tomorrow!