Ginza and Yurakucho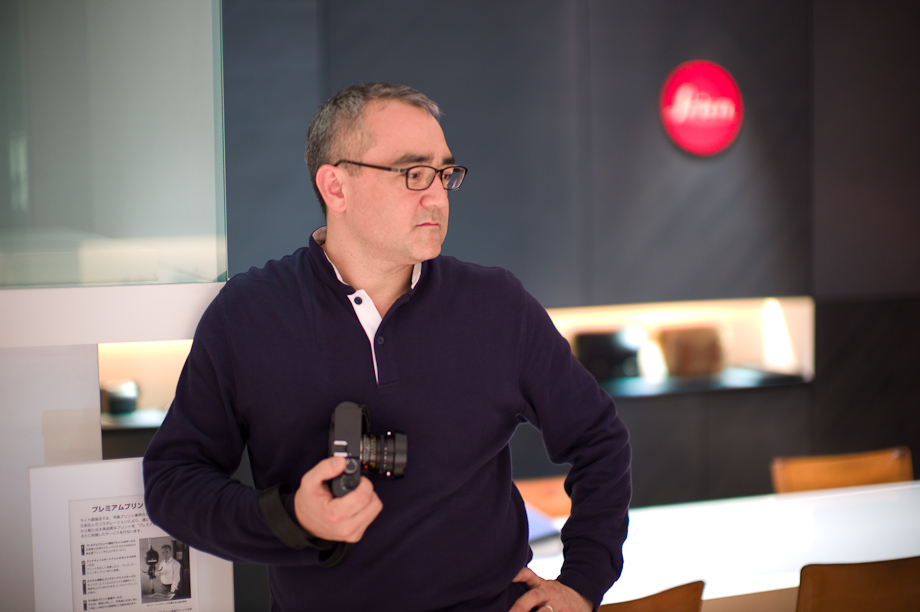 My friend Steven was in town from Taipei and I took him around shooting yesterday. I needed to get my 50mm viewfinder fixed so we decided to head over to the Leica Salon in Ginza. I love this shop. The service is great and they have lots of toys to play with while they fix your gear.
This is Naoki... he's the head of service for Leica Japan and a super nice guy. He fixed it on the spot in a few minutes.
Now that it is fixed...we decided to explore the alleys down by Yurakucho... I completely screwed up the focus on this but actually think it came out pretty cool...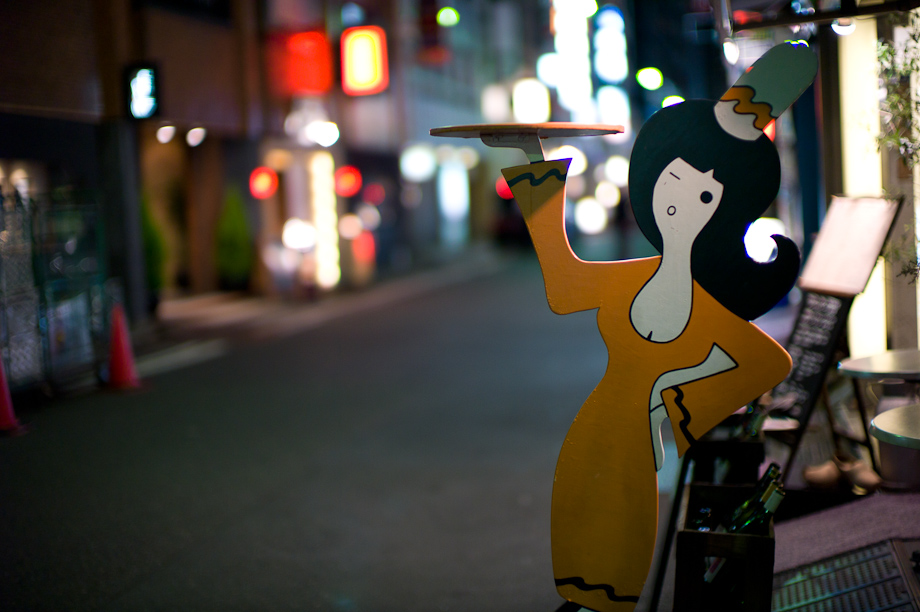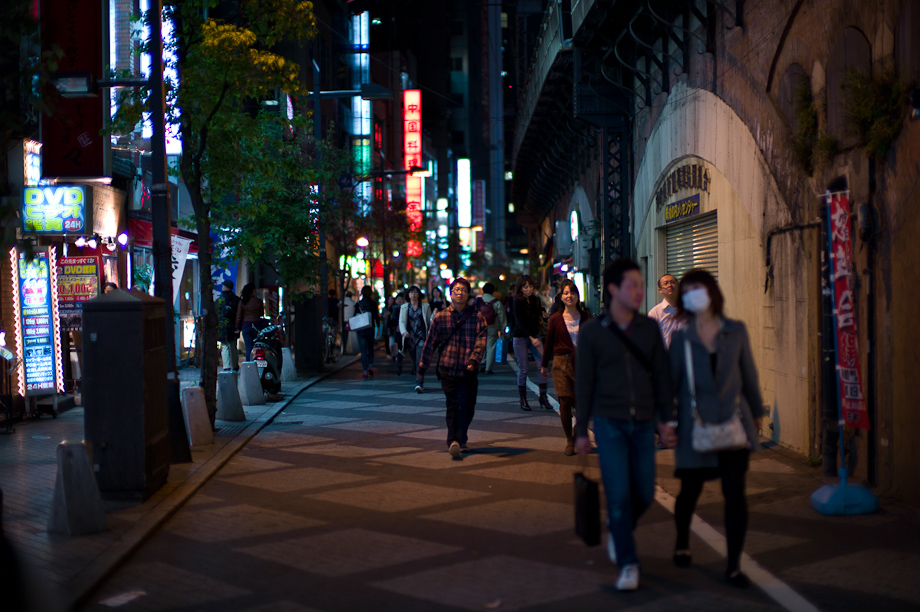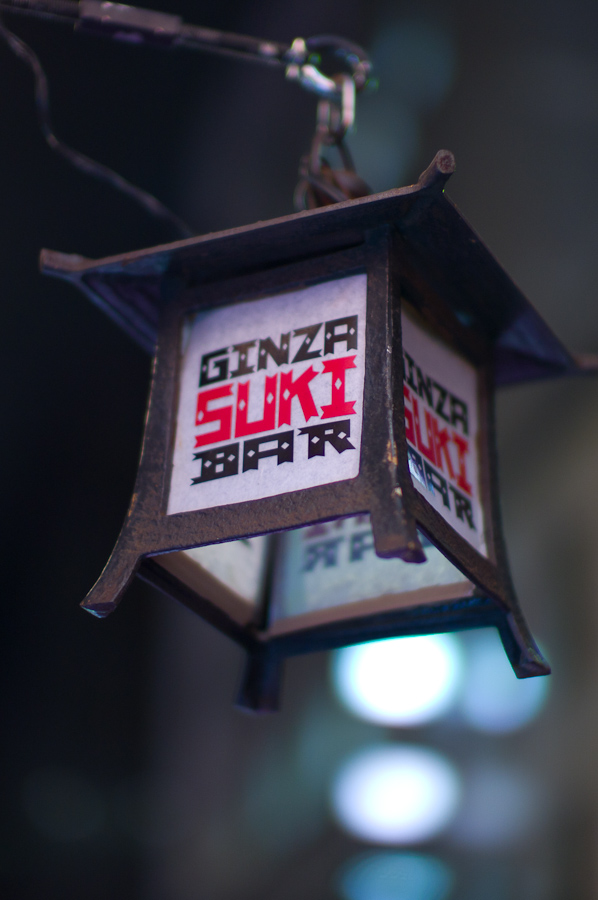 There is a great little section on the edge of Yurakucho and Ginza that lines the train tracks. It is a maze of little alleys of Yakitori restaurants and Izakaiya bars. The mix of people, smoke, light and food makes for a great atmosphere for taking photos.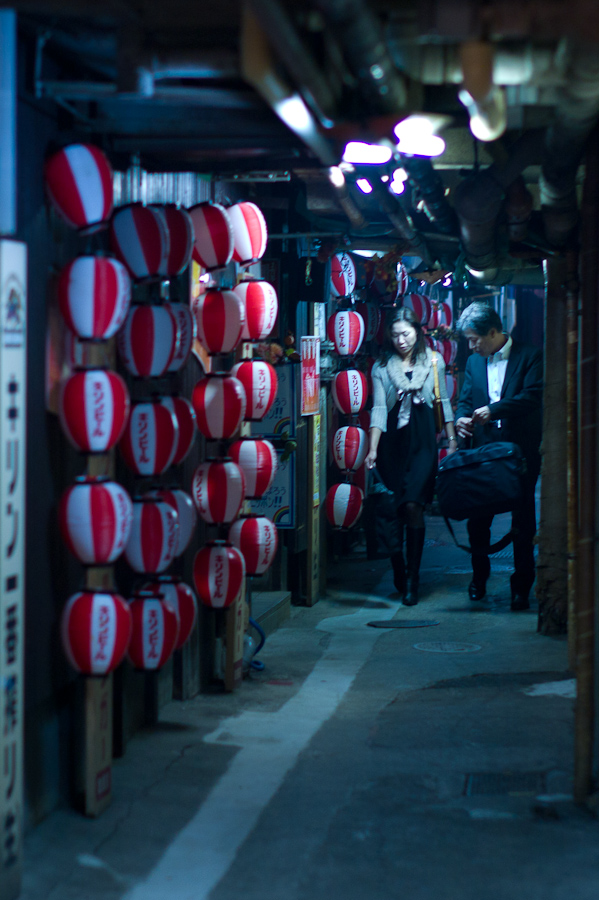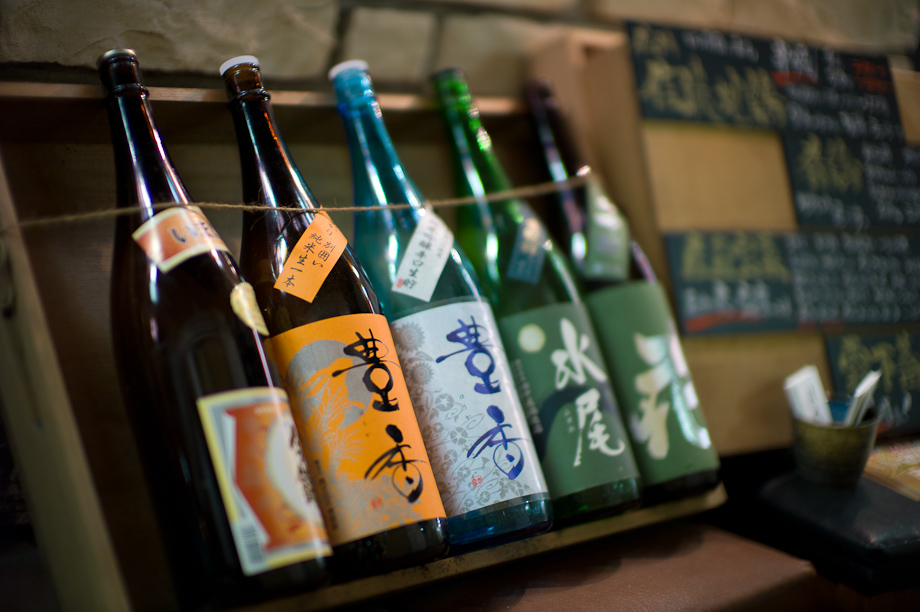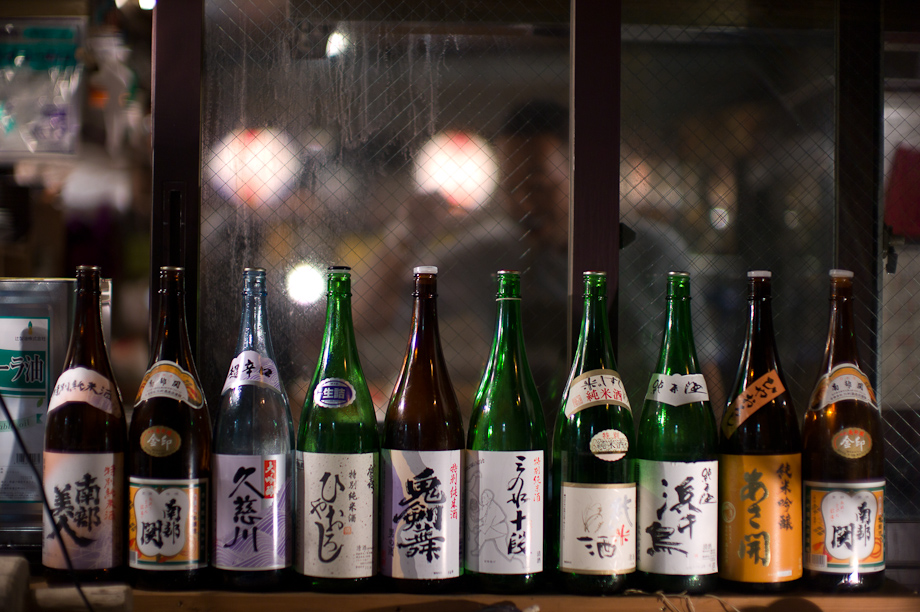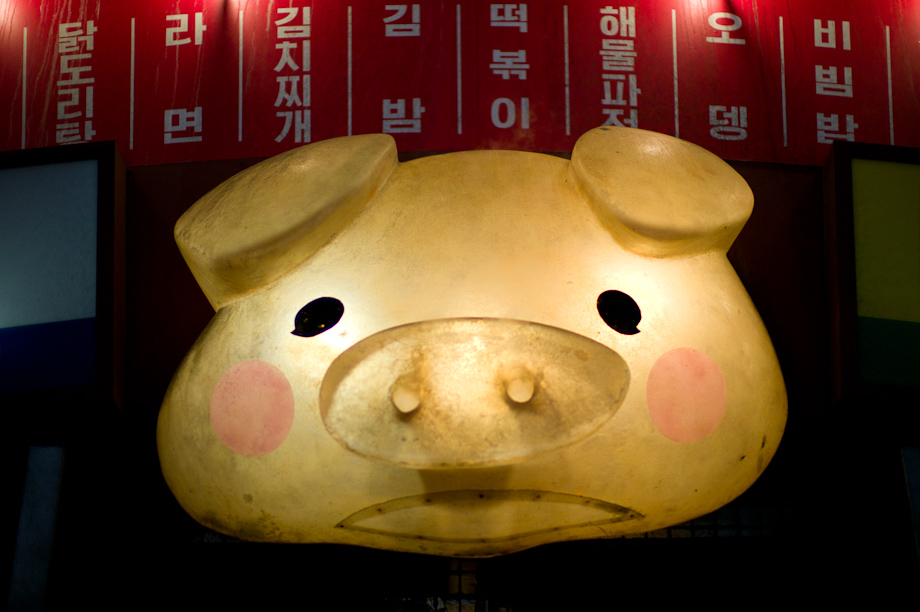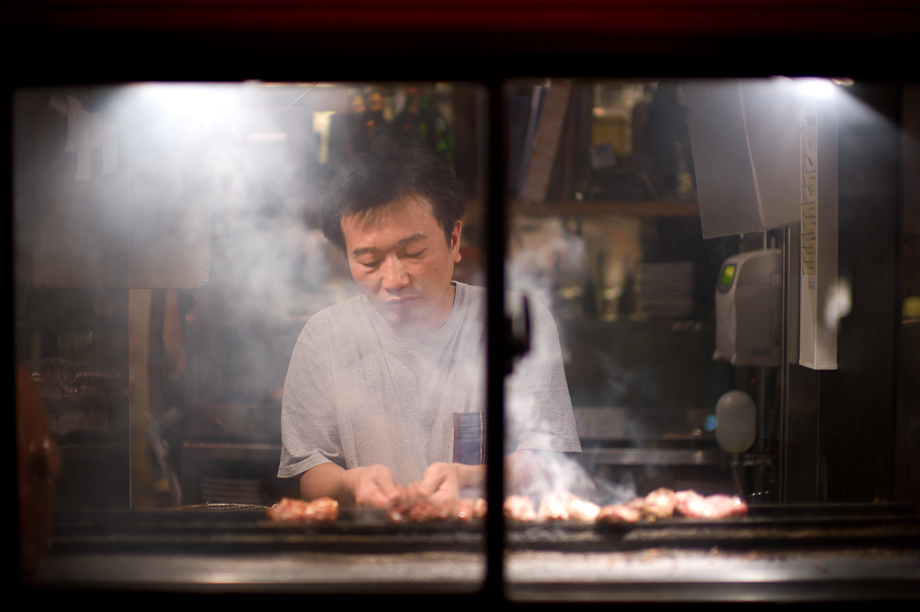 There are lots of tables of people engaging in conversation. No one seems to mind that I was taking their photo.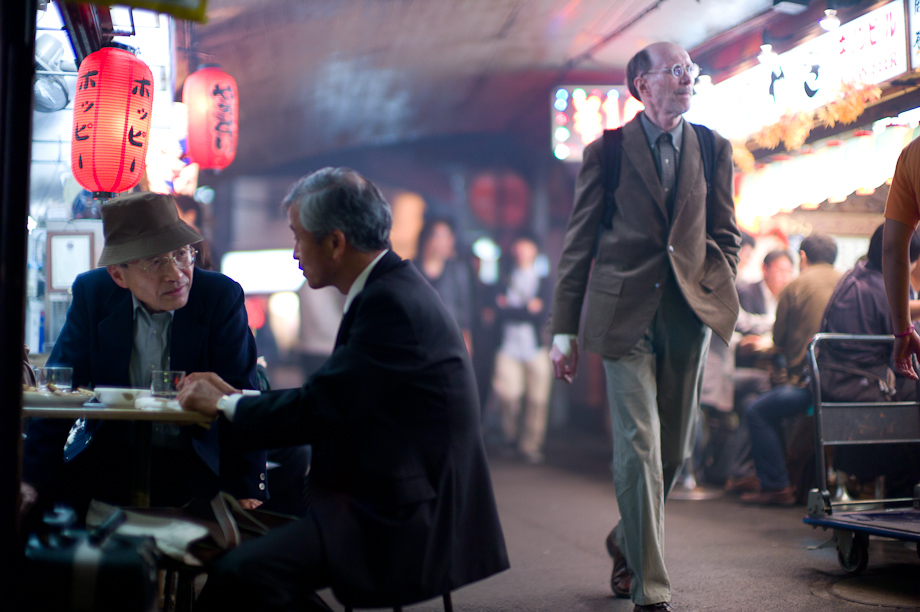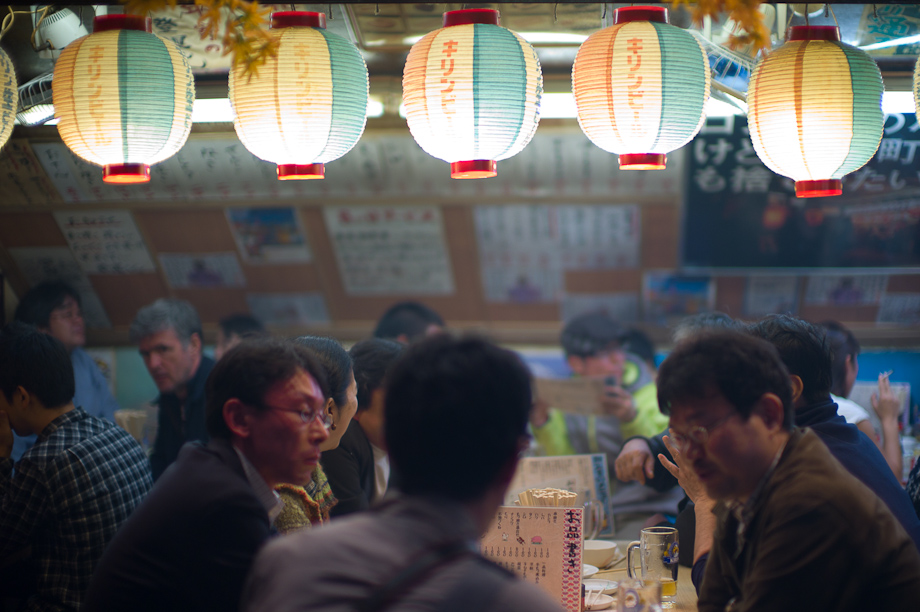 These guys were very friendly and gave me a big 'Cheers'...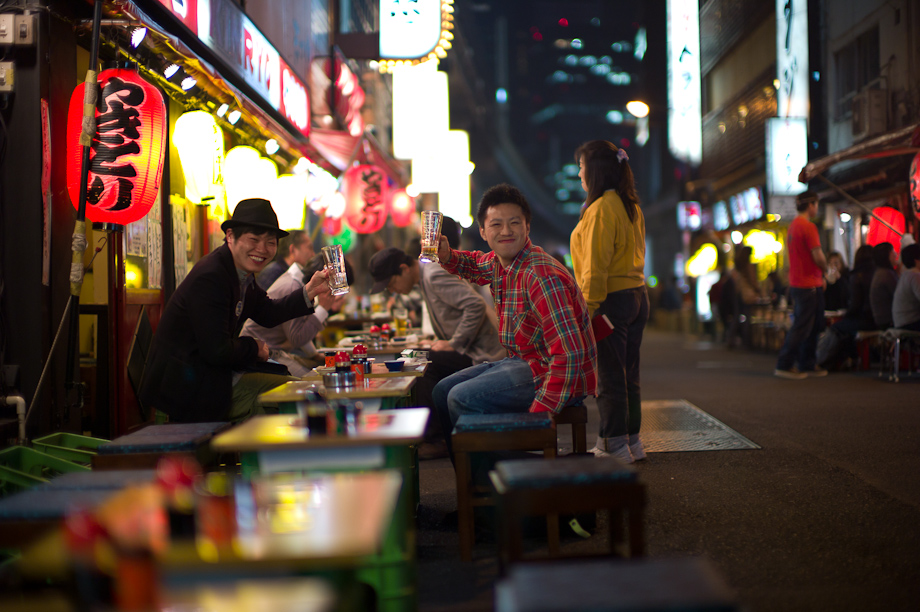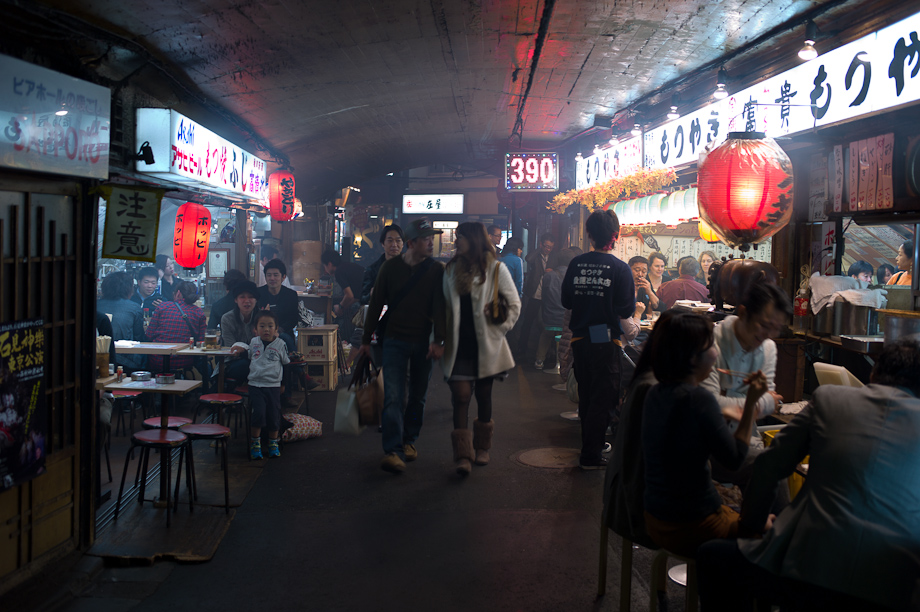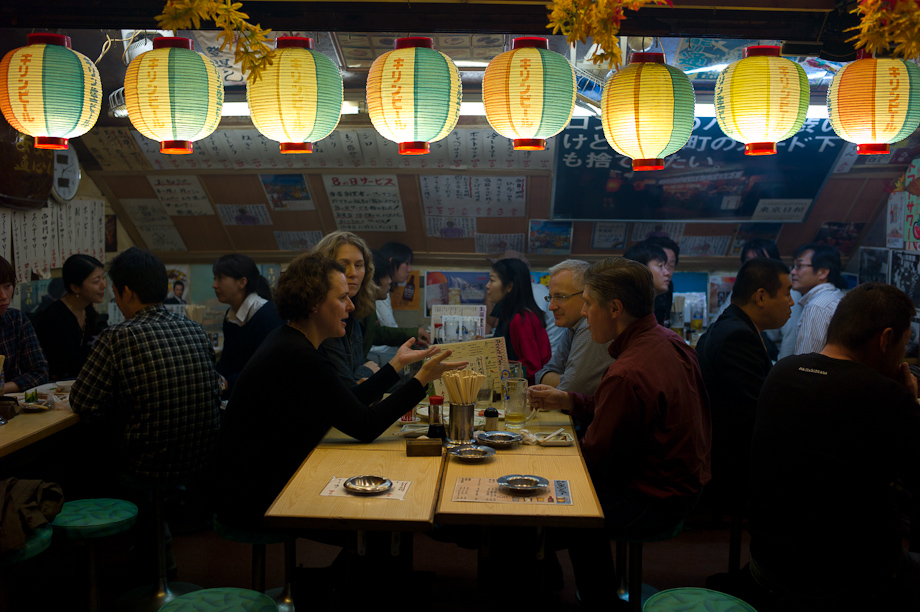 This area was a lot of fun.. I will be sure to come back here shooting again. I shot for 8 hours yesterday so I will post some more in the next few days. In the meantime, if you like what you saw today, please share it by clicking one of the icons below.