Protests in Shibuya
I spend most of today in bed trying to get over this cold. I needed to run out this afternoon to restock my cough drop supply and decided to run down to Shibuya and hit the bank as well. Today's configuration: Leica M9, Summilux 21mm f/1.4, ND4, 21mm viewfinder, iso160 @ f/1.4 and various shutter speeds. Protest shots were at f/5.6.
This shop owner was cleaning the Fugu 'poison puffer fish' tank...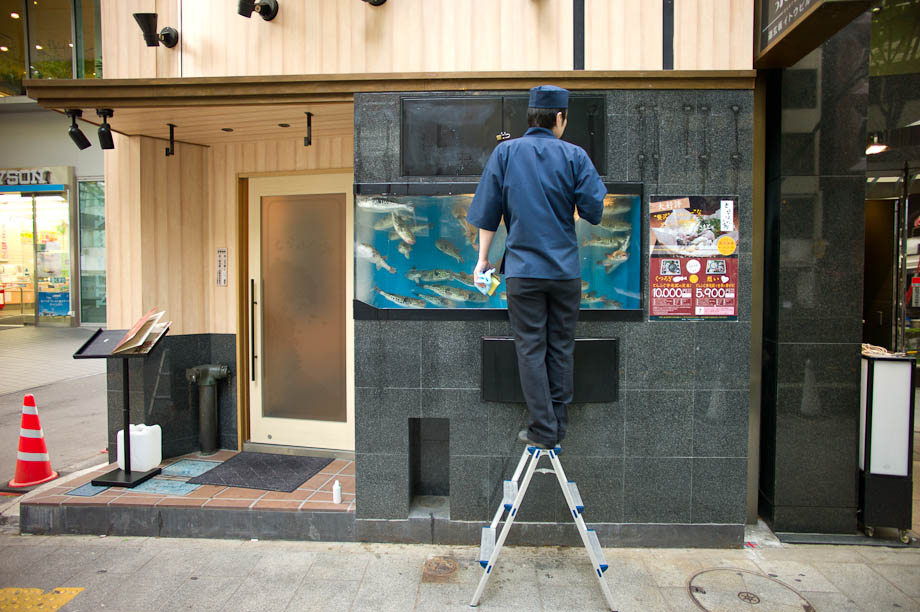 This is what a lot of parking is like in Japan. You pull into here and then you car gets lifted up (or down) and out of the way.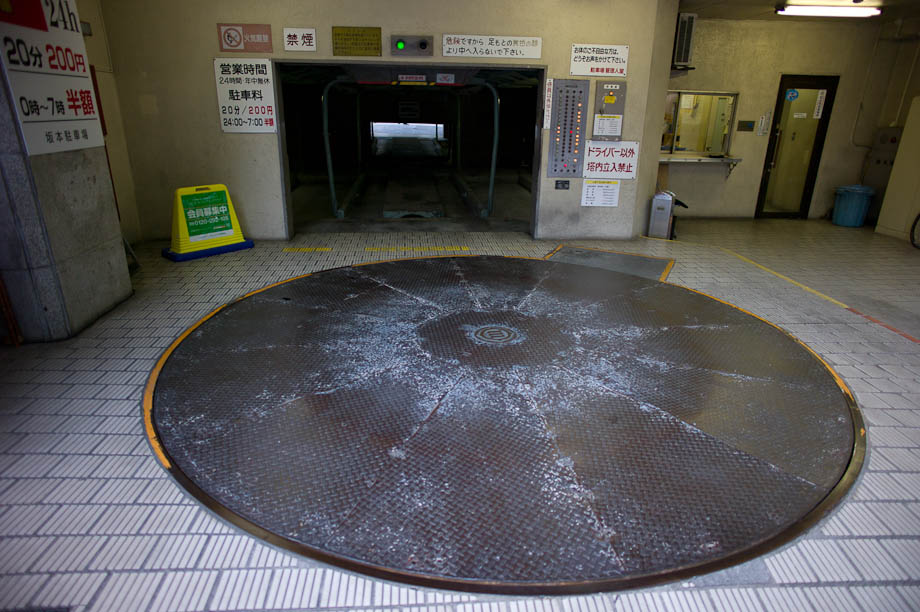 KFC's Colonel Sanders is dressed up for Children's Day. He has a lot of different outfits in Japan and you can find him dress up for different holidays.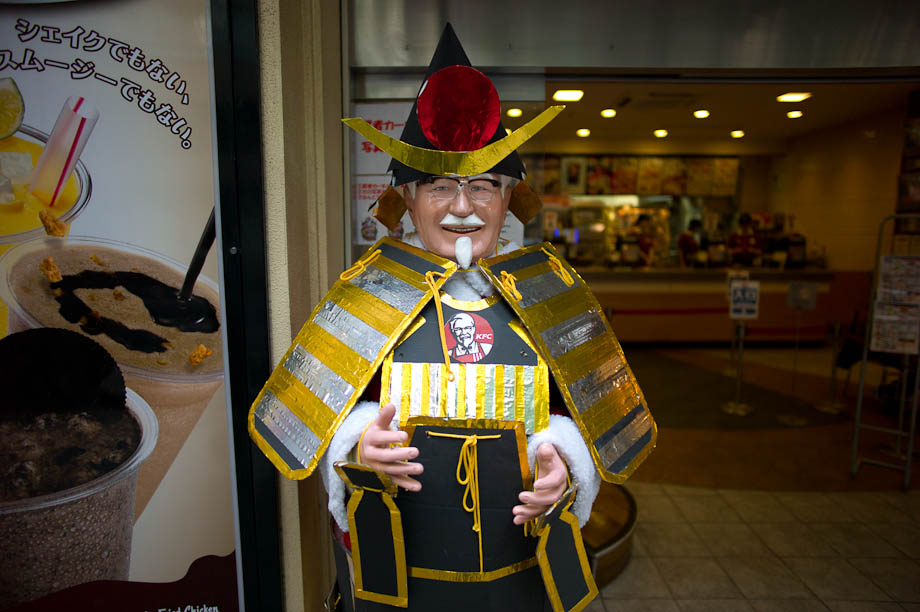 In a country that loves cones...these guys win!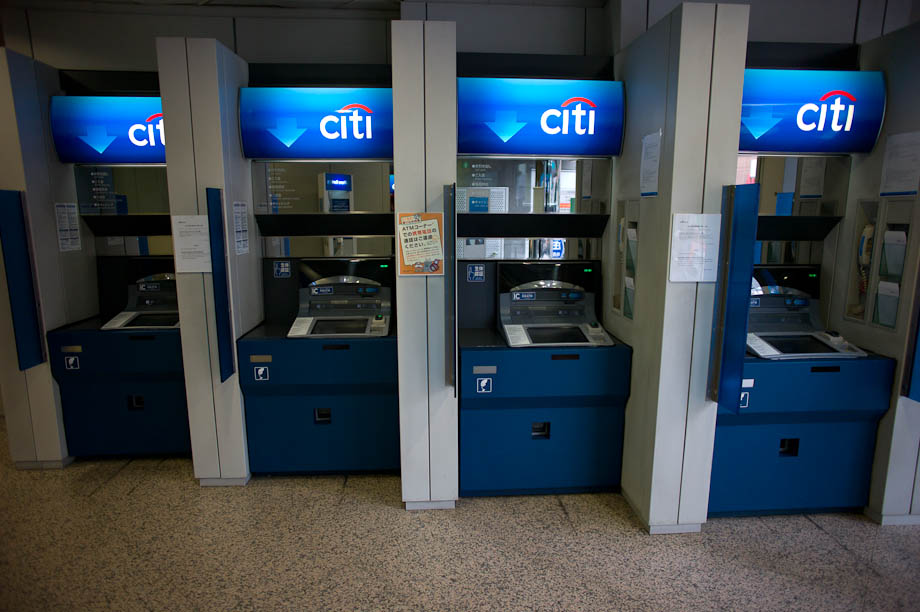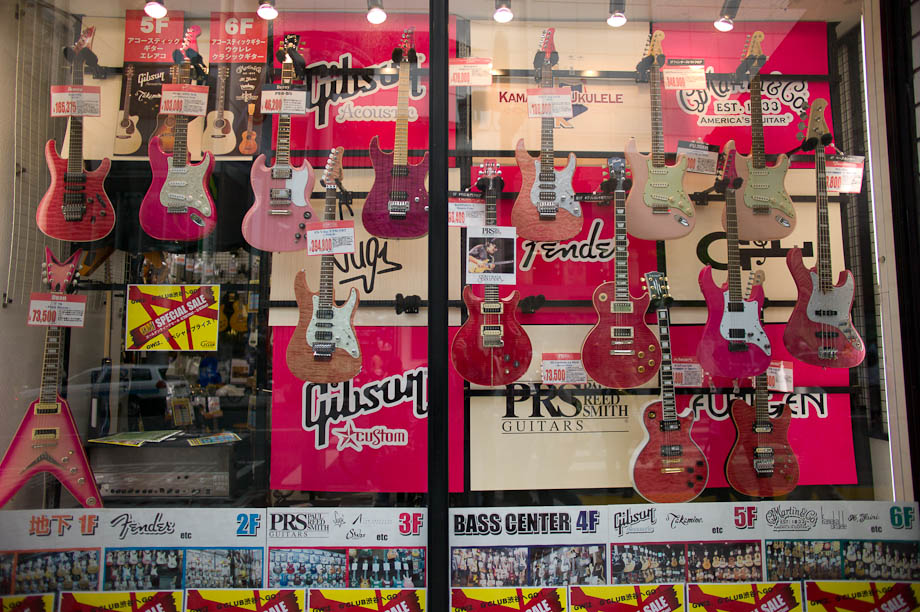 I stopped by to shoot the UFO catchers...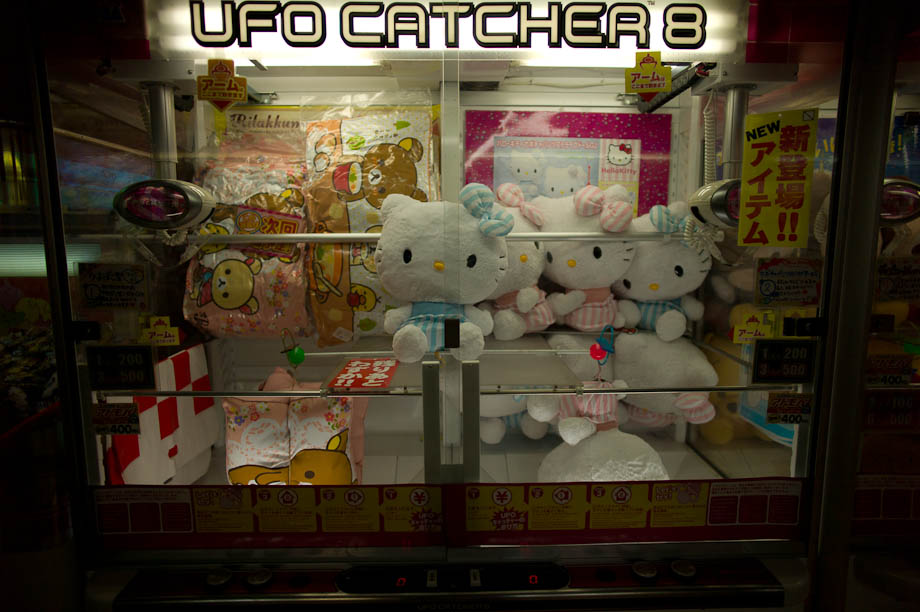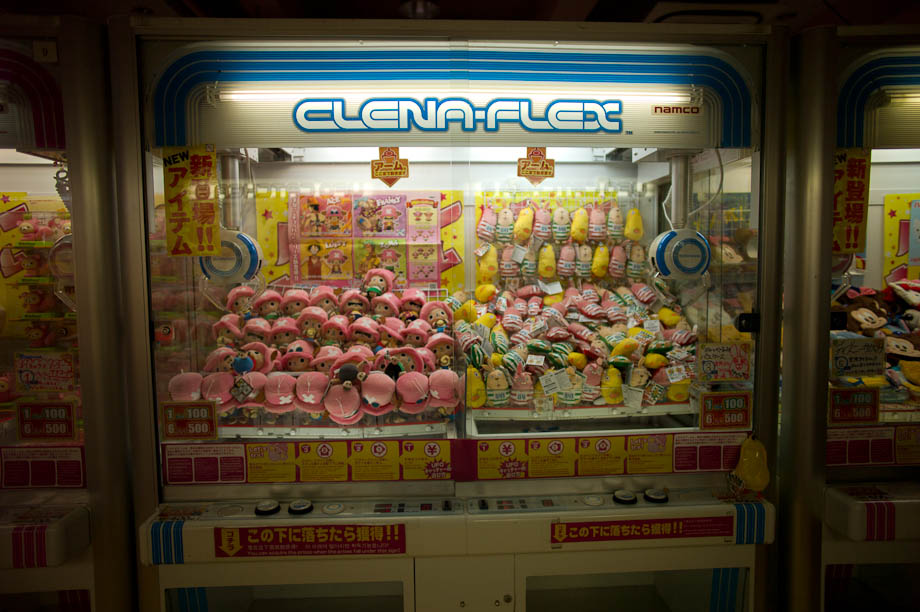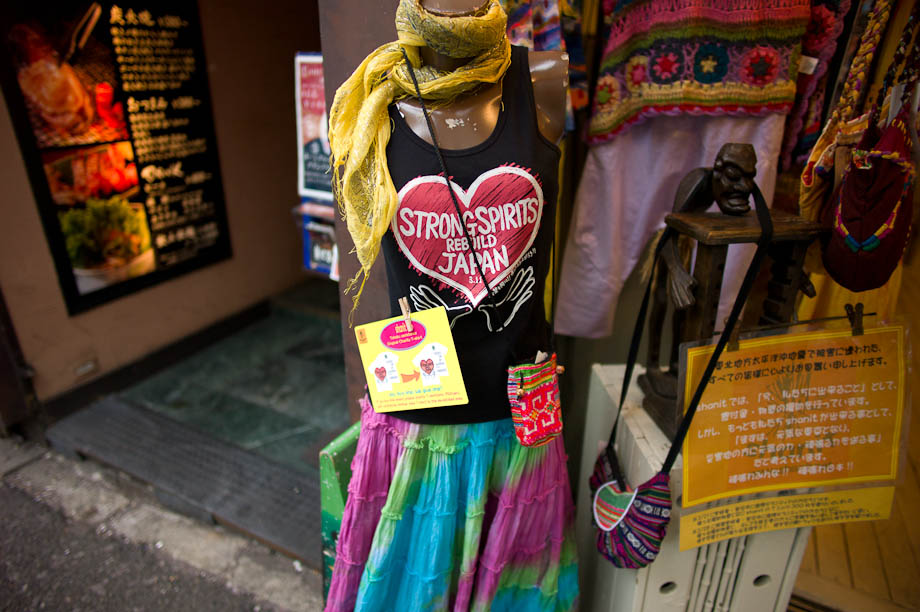 Restocked my supply of cough drops at Family Mart.
As I was crossing the street I noticed a large protest in front of Shibuya Station...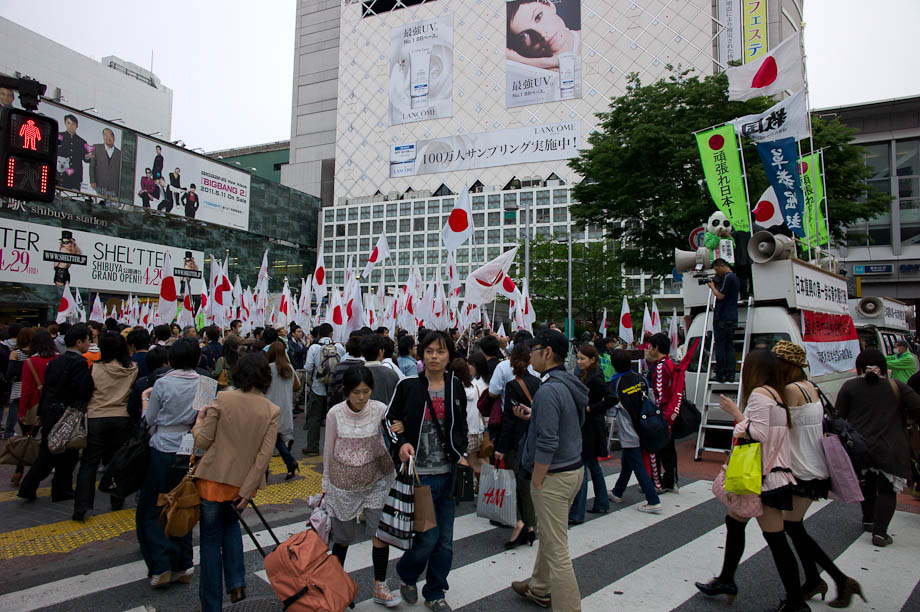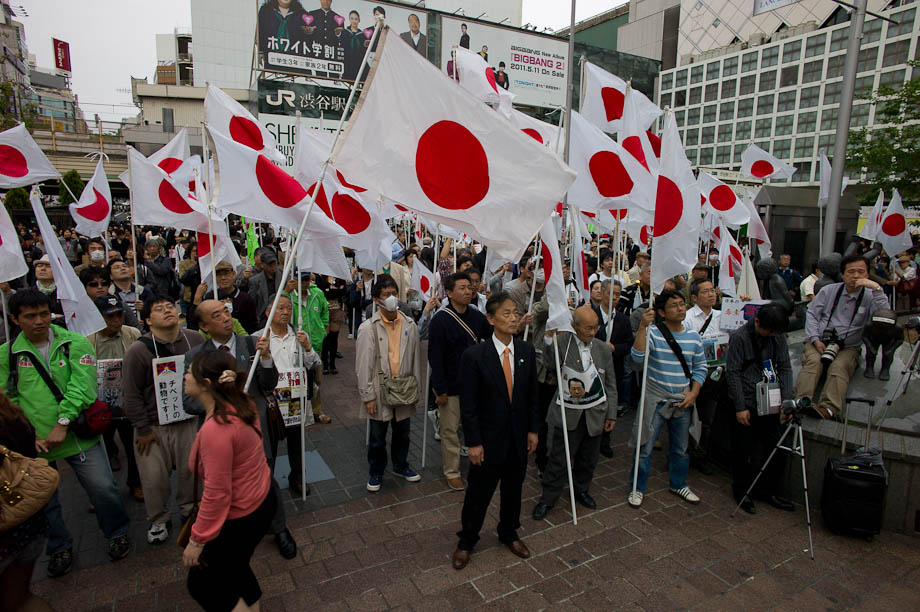 I love how everything in Japan has a cute mascot...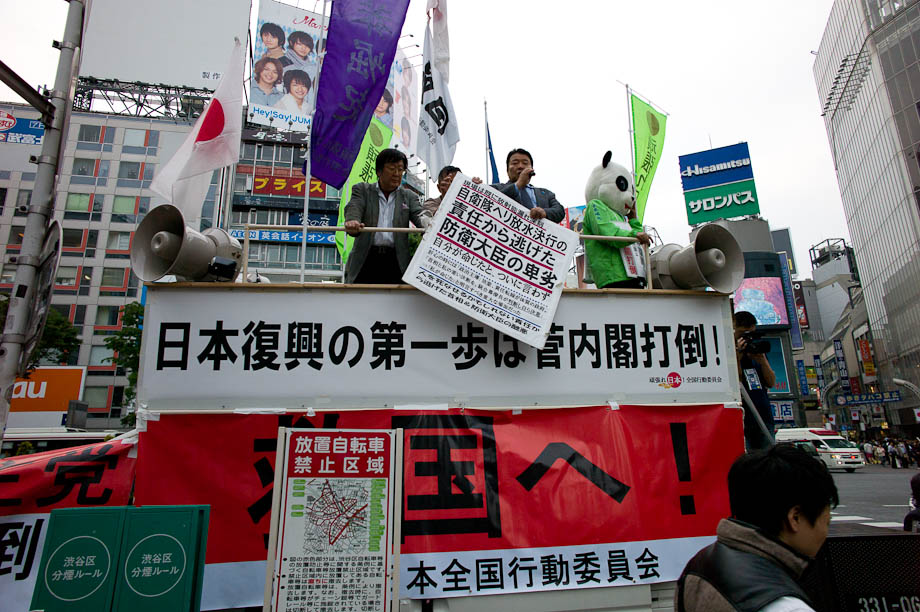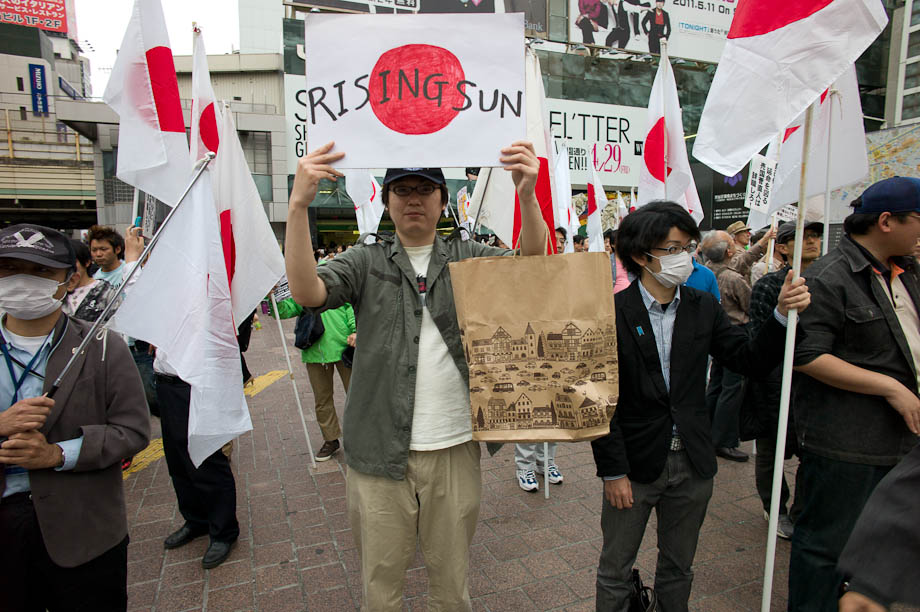 These women had signs protesting about the Senkaku Islands which are disputed if they are Japanese, Chinese or Taiwanese soil.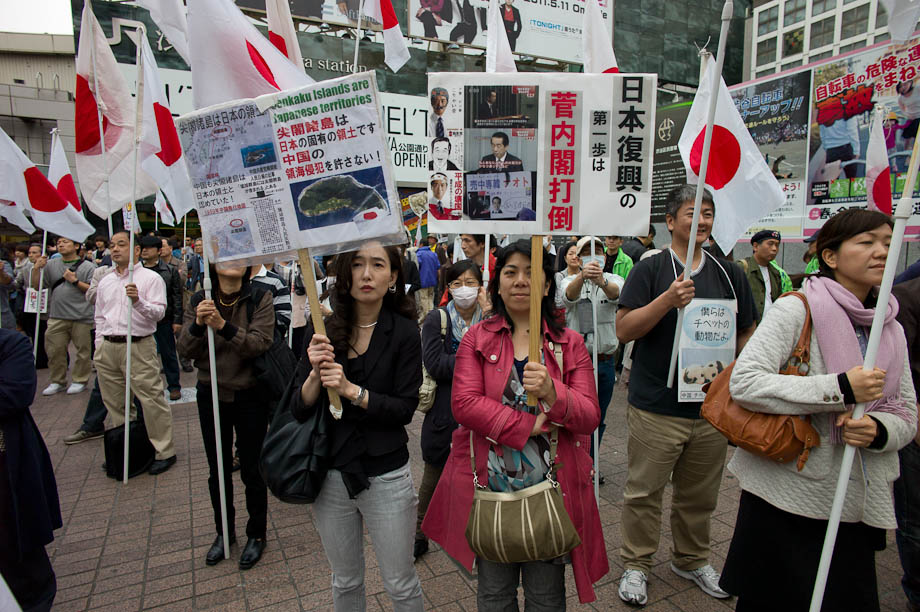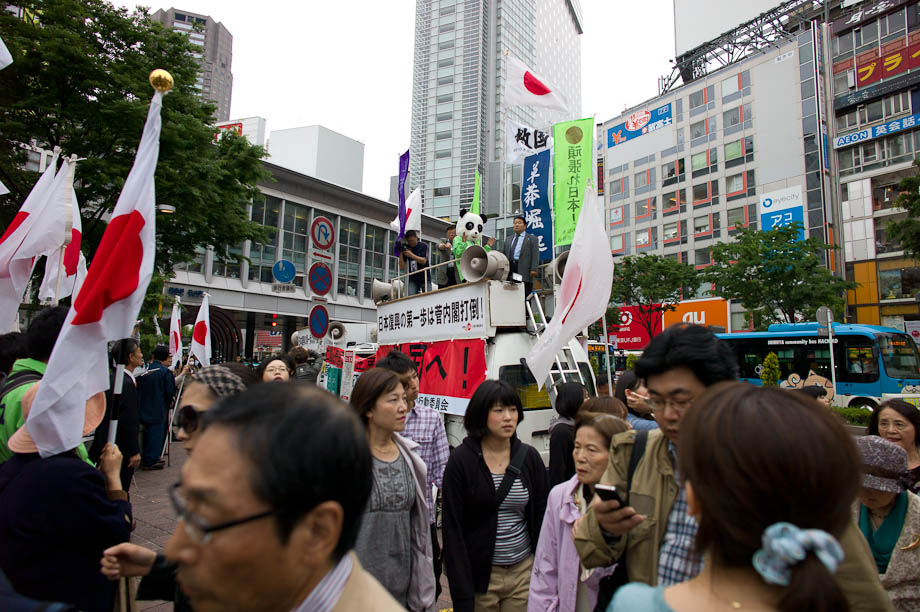 I got to thinking these guys had the best vantage point to photograph this... it never hurts to ask...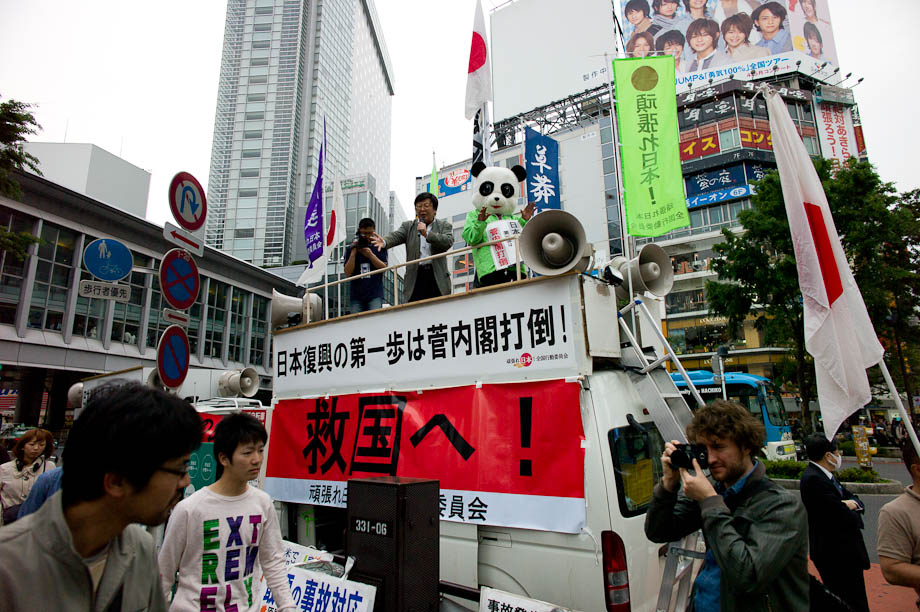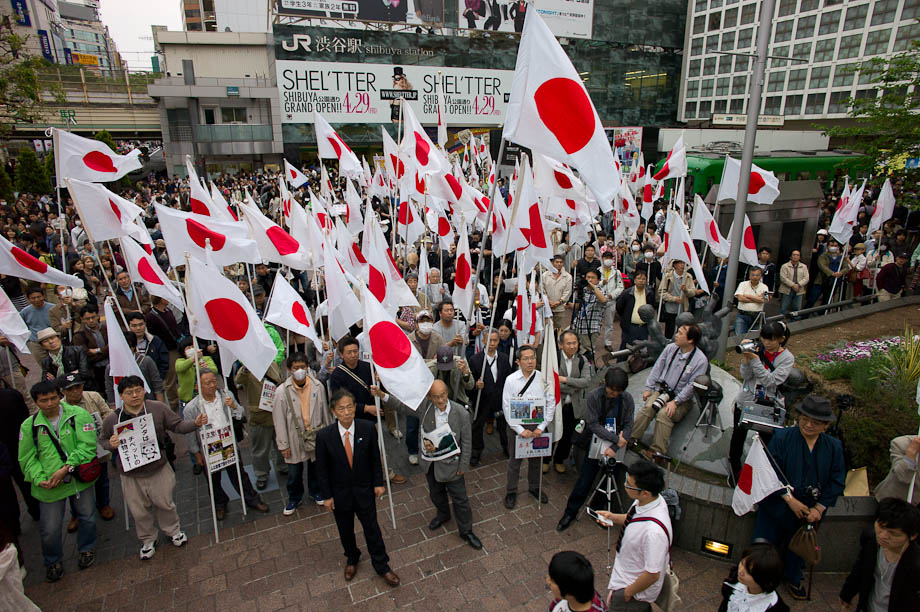 Hopefully after a good nights rest I will have most of this cold kicked. I need to get on with my Golden Week. Here is my current shooting list; Yashio, Yoyogi, Harajuku, Kichijoji, Shimokitazawa, Roppongi Hills, Tokyo Midtown, Akihabara, Nagano, Yokohama and Tokyo International Forum. If you have other suggestions, please don't be shy about leaving a comment.