Last Night in Shibuya
After a pretty long week I decided to head out for some photography around Shibuya. I have been there in a few weeks for nice shooting and it was nice to be there shooting again. Today's Configuration: Leica M9 with a Noctilux 50mm f/.95 with a 1.4x magnifier and the Summilux 21mm f/1.4 with SF 24-D.
I just love how lively Shibuya is..the darks are dark and the lights are bright!
I feel like something is missing from this photo....
I took Danbo along to explore the city...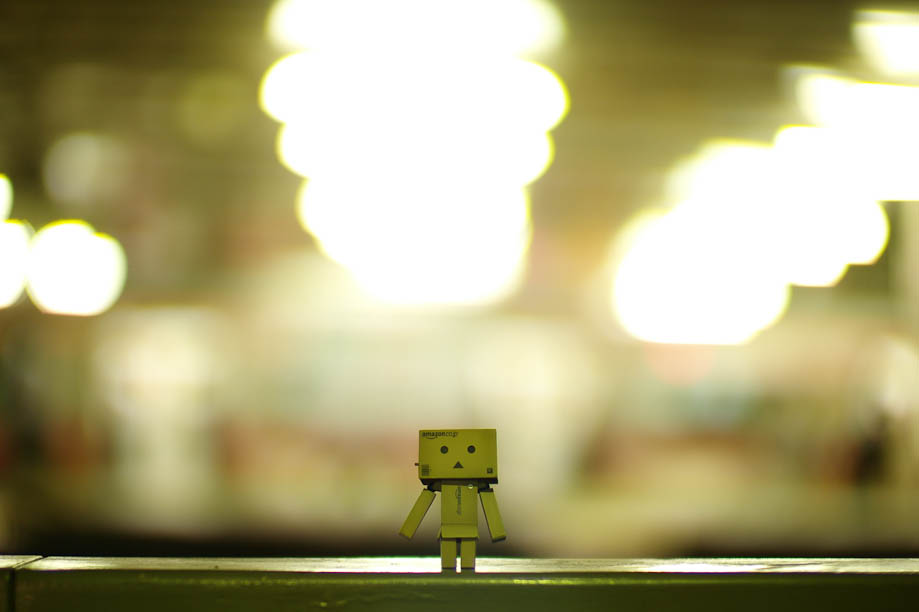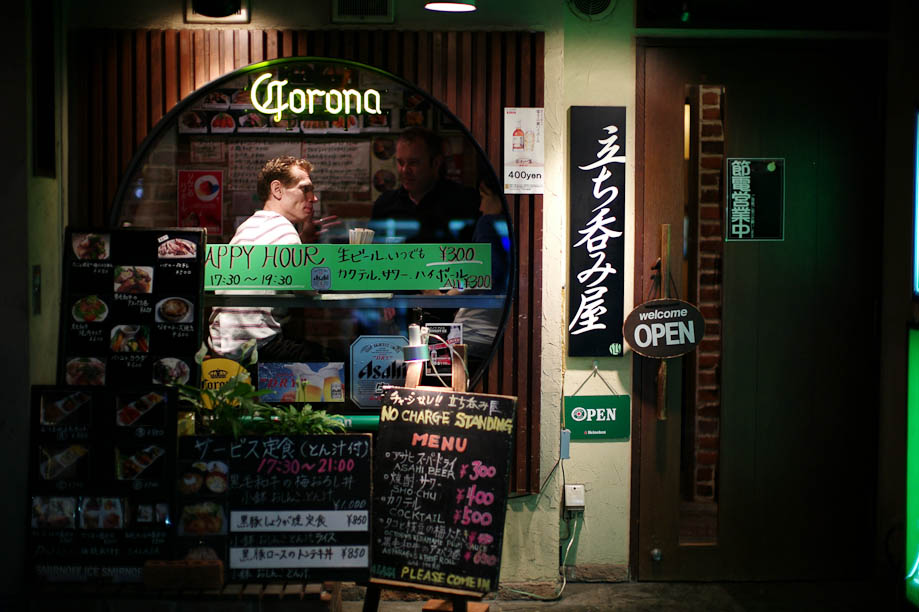 980 all you can drink... I can see issues coming from that.
Guardian Angels in Shibuya...keeping us safe from the...kids in Shibuya?
After a bit of shooting I decided to make my way toward Omotesando to stop off at Pink Cow for a drink.
Meet Matthew... much to my surprise recognized me from ShootTokyo as I was walking into Pink Cow. We have exchanged a few mails here over the past few months. We had a couple of drinks...great guy. It was dark and crowded so I thought it was a good chance to work on my flash work a bit... I am glad I learnt this technique...as it allows me to capture some cool images I wouldn't otherwise capture.
I like stopping off at the Pink Cow from time to time. It is a very mellow place with a friendly international crowd... worth checking out if you haven't before.
Comments and feedback are always welcome. If you like what you saw today, please share it by clicking one of the links below. Thanks and see you tomorrow!